Filipino Food: 12 Popular Dishes + 5 Secret Tips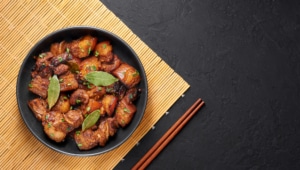 Filipino food is gaining popularity worldwide because of its indigenous produce and unique flavors. It is termed "one of the original fusion cuisines" for its abundance of local dishes, including seafood and tropical fruits. Here you'll find the best traditional filipino dishes.
So, what Filipino food is making rounds on the internet? Filipino food has several foreign influences as it combines European and Asian culinary experiences.
Despite being Southeast Asian cuisine, it has heavy influences from Spanish food. The food has a rich culinary history and combines some of the most creative traditional cooking techniques.
Since you're here, we know you want to learn more about Filipino food. Whether you're in the Philippines or planning to have Filipino food elsewhere, this post is for you. In this article, you'll learn about:
Traditional Filipino Food and its increasing popularity
Best and simplest Filipino dishes to try and learn more about the flavors profile
How to incorporate Filipino food and cooking into your daily lifestyle: eating habits, etiquette, and meal structure
Traditional Filipino Cuisine – More Than Puto and Adobo
The Philippines is beautiful, with around 7,500 islands, gorgeous beaches, friendly people, and amazing food. Their cuisine is diverse, as it features several local and regional dishes. Some define Filipino cuisine as the food where 'the East meets the West.'
Traditional Filipino cuisine has three main flavors: sweet, sour, and salty. The 'sour' taste is mainly derived from fruits and fermentation. Some people think Filipino food is bland, but this isn't true. Spices and tanginess aren't too prominent in Filipino food.
Regional Touch
Filipino food is highly regional and local. The names and types of dishes vary from region to region. There are hundreds of regional dishes, and they are common throughout the country. This is why Filipino food is multifaceted and diverse.
Regarding spicy food, Filipinos use black pepper, ginger, garlic, and bay leaves to add flavor. However, spicy foods are preferred in only two regions: Bicol and Mindanao.
For example, if an ingredient is used in a particular region, it is used differently in another region. As Filipino cuisine migrates from one region to another, some ingredients are removed, and some are added.
This makes them different from other regional foods. In short, one ingredient can be used in multiple ways.
Foreign Influences
Apart from regional influences, various colonizers have left their mark on Filipino cuisine. For instance, Spain ruled the Philippines for hundreds of years, and America controlled it for five decades. So, Spanish cuisine has a big influence on the food.
The Spanish influenced all the 'o' stews included in Filipino cuisine. These stews include cocido, menudo, pochero, and adobo. The American influence brought fast foods such as fried chicken, hot dogs, and sandwiches to Filipino food. Besides these, Filipino food also resembles Indonesian and Malaysian food.
Since the Philippines has immigrants from the Fujian region of China, it also has a touch of Chinese food. For example, Filipino food uses soy sauce and includes spring rolls, bean sprouts, and lemongrass in their daily meals.
Other ethnic groups influencing Filipino foods are Malay, Japanese, Mexican, and Indian cuisines.
Most Popular Street Foods in the Philippines
Trying street foods is one of the best aspects of traveling. Everyone loves travel-eating, and it's easier when one knows what to eat beforehand. Street foods are found on almost every street in the major cities of the Philippines. The street food vendors are up until 2 a.m., so timing is not an issue either.
The need for street foods increased because high-quality meat was expensive. Thus, people who can't afford it turn to street foods with less glamorous meat.
Street foods are equally tasty as the ones in fancy restaurants. They are more affordable, too. Besides being more affordable, they are also very convenient, as they are found in every nook and cranny.
If you want to know more about Filipino culture, trying street foods will help you learn. Below, we've jotted down the six most popular street foods in the Philippines.
Balut
Balut is a bit infamous because of the way it's prepared. However, it is one of the most popular street foods in the Philippines. Balut is a boiled embryo that is eaten directly from the eggshell.
It is fertilized for 14 to 21 days, then boiled and eaten. Mostly, they use the native Patero duck eggs, but they can also be made from chicken eggs.
You must make a small hole by cracking the eggshell to eat balut. You can then sip the broth inside the egg and take out the embryo to eat. Food vendors also provide sauces, salt, and vinegar to improve the undeveloped chicken's taste.
Kamote Q
Kamote Q, or banana Q, is a popular snack in the Philippines. Saba bananas with caramelized sugar and margarine are deep-fried to make it. After frying, these bananas are skewered on sticks.
The frying process makes the bananas crispy and crunchy, and the caramelized sugar forms a nice candy-like coating. Saba bananas are also used to make street foods like turo and maruya.
Kwek kwek
Kwek kwek are hard-boiled eggs fried in a tempura batter. The orange crispy coating gives them a vibrant look; you can spot them far away. The orange color in the batter is because of annatto seeds, but the taste is not affected by this ingredient.
Kwek Kwek has a crispy and crunchy coating, and the eggs are usually duck eggs. Most food vendors sell them with spicy vinegar or a dipping sauce.
Empanada
Empanadas are loved by the Spanish, but they're popular in the Philippines. The empanada eaten in the Philippines is a bit different, though. Filipino empanadas contain vegetables and ground meat.
The meat can be beef, chicken, or pork; the vegetables include potatoes, carrots, peas, and onions. Empanadas are also orange and big, using the same ingredient used in Kwek Kwek for coloring. The filling is different, though, because it contains meat.
Fish and Squid Balls
Fish and squid balls are deep-fried and served in a bowl with skewers to pick them up. You can use skewers to pick up the balls and eat them immediately. Fish or squid balls are prepared using flour and flaked fish or squid meat.
Besides fish and squid, other items like red hot dogs and taro are fried in the same wok. Once you skewer the balls, you can pick a sauce, dip them in it, and enjoy.
Bulaklak
Bulaklak is pork chitterlings. It is a special Filipino food made from the meat surrounding the intestine. It contains a lot of fat because it is deep-fried. However, sometimes bulaklak is grilled too, and that version is called 'inihaw na bulaklak.'
The grilled one is not as crunchy as the deep-fried one. But if you want something lower in calories, the grilled one is a good option.
Filipino Food in the World
Filipino food is a mixture of Asian and Western cuisines. However, it is the way it is cooked that makes it unique. Besides that, Filipino food has influenced other cuisines too.
A few Filipino foods are found in other countries and are super popular there. There are a few dishes that we already eat without knowing that they have a bit of Filipino influence. Here is a list of foods in other parts of the world that have a Filipino touch to them.
Filipino Style Spaghetti
Filipino-style spaghetti is quite common in various parts of the world. This spaghetti is Italian spaghetti with a Filipino touch. It consists of bolognese sauce, a sweet and creamy tomato sauce.
The Filipino-style spaghetti is meaty, cheesy, and savory, and it also consists of hot dogs and banana catsup. You can eat it as a snack or a main dish.
Menudo (Tomato stew)
Menudo is popular in America as well as Mexico. It is a tomato-based soup that contains garlic, chili, hominy corn, and onion. In the Philippines, menudo is known as Filipino pork menudo.
It is known as menudo in other countries, but it has Filipino influence. In the Philippines, it is a pork stew cooked with tomatoes, carrots, potatoes, and beans.
Pork Lumpia (Spring Roll)
Pork lumpias are fried spring rolls. It is quite popular, and various versions of it are eaten around the world. In Filipino cuisine, it is mostly made with ground pork and vegetables.
Spring rolls in Asia are quite popular, but most have their own versions. For instance, in Asia, these rolls are made with chicken and mixed vegetables. In the United States, these rolls are popular as egg rolls.
Sinigang
Sinigang originated in the Philippines, but it's now found worldwide. The dish consists of meat, fish, vegetables, and tomatoes.
The main feature of this soup is that it's sour and savory. In the West, soup is used as an appetizer, but it is considered a main dish in the Philippines. They mostly use tamarind for flavoring, but different recipes also include green mangoes or guava.
How Healthy Is Filipino Food?
Filipino cuisine is characterized by its different meats, including pork, chicken, seafood, and beef. Plus, rice is their staple food and an essential part of their daily meals. Filipino food is super tasty, but is it healthy too?
Since most Filipino dishes are packed with fat and the sauces have high calories, some say that the cuisine is unhealthy.
However, not all Filipino foods are unhealthy. For instance, some dishes use fresh fruits, vegetables, eggs, and seafood. These foods contain a lot of protein and provide the energy you need to function daily.
Besides, if you're cooking yourself, you can use certain tips to make Filipino food healthier. The following are a few healthy cooking tips for preparing Filipino food:
Bake, broil, steam, grill, or roast meats instead of deep frying
Use whole wheat or Saba noodles, as they are healthier
Add low-sodium broths and avoid bouillon cubes
Low-fat milk is a good option for creamy soups
Use a variety of vegetables to add more nutrition
Filipino food uses lots of healthy ingredients. For instance, coconut, pineapple, mango, kulitis, mangosteen, and malunggay. The cuisine also includes turmeric, nuts, and other healthy spices to make it more nutritious. Some Filipino foods are rich in antioxidants, while others contain protein.
12 Famous Filipino Dishes You Have to Try
Filipinos are friendly and sociable people who love to celebrate and have fun. This is why food is at the center of their events. Their foods are a mix of different cultures and have distinct flavors, aromas, and colors. Plus, Filipinos are also known for their creativity in cooking.
They have a variety of herbs and spices available, as well as nutritious tropical fruits and vegetables. Their cuisine is also famous for its diversity of appetizers and main meals.
So, if you plan to serve your family or friends something unique and delicious, you must try Filipino cuisine. Here are a few Filipino dishes worth trying:
Soups & Salads
Filipinos love soups, stews, and salads. Their soups are a perfect balance of saltiness and tanginess and are highly nutritious. In the Philippines, salad is a side dish and acts as a palate cleanser.
Their salads are of different types, including warm and cooked, cold and raw, and some have Western influences. We have picked the best soups and salads for you to try, which are:
Utan – Soup
Utan is a very healthy and nutritious soup. The soup originated in the Visayan Islands in the Philippines. In the early days, it was considered a main dish for a poor man.
The people there collected whatever vegetables were available and then cooked them in salted water. However, now the soup includes more leafy greens and nutritious veggies.
To make it richer, you can also add fried meat, such as chunks of fish or chicken. It is a very healthy soup and is common in Filipino households.
Sinabawang Isda – Soup
Sinabawang Isda is a fish soup. It is very easy to cook and is highly nutritious. The soup contains different types of seasonings, such as calamansi juice. Filipinos mostly use red snapper for this soup.
However, you can use any fish that is easily available. The soup also contains red onion, sweet potatoes, tomato, bell pepper, ginger, and lemon juice.
Ensaladang Mangga – Salad
Ensaladang Mangga is a sweet and sour mango salad. It comprises medium-ripe green mangoes, tomatoes, red onion, and lime juice. Filipinos add bagoong, a fermented shrimp condiment, or vinegar to enhance flavor.
The sweet flavors of the mango blend well with the bagoong and provide a burst of flavor. This salad is quite common during the summer when there are plenty of mangoes.
Starters, Sandwiches, Sides
Filipino cuisine is packed with several starters and sides. Their street foods are mostly starters and appetizers. You can serve these with the main dish or have them as midday snacks.
If you're trying Filipino cuisine for the first time, these starters are a great place to begin. Their appetizers are sour, salty, and sweet and offer something for all food lovers. If you're hosting a party, try these Filipino appetizers.
Kinilaw
Kinilaw is a scrumptious starter. It is sour and salty and is made with raw tuna fish. You can also use any other type of fish, but tuna tastes amazing.
'Kilaw' means uncooked; Kinilaw is a Filipino version of ceviche. It is simple to make; you must marinate the fish with cured vinegar, tamarind, and calamansi to enhance its flavor.
In the end, you can add onions, black pepper, chili peppers, and ginger to complete the dish. Remember to use fresh and raw fish when making this appetizer.
Every province in the Philippines prepares Kinilaw differently. You can try Kinilaw at any seafood eatery in the Philippines, such as Cebu, Mactan, and Lapu-Lapu City.
Buffalo Wings
Buffalo wings are popular appetizers in the Philippines. To prepare buffalo wings, fry them until light brown. Prepare the sauce by combining butter, hot sauce, vinegar, soy sauce, ketchup, and sugar.
Then sauté the wings in this sauce and top with spring onions. These wings taste amazing with blue cheese as a sauce. Buffalo wings are a perfect side dish and go well with all rice meals.
Pork Adobo Banh Mi
Pork Adobo Banh Mi is a healthy and rich sandwich. It is nutritious as well as filling. You can serve it as a starter or a midday snack. The sandwich is made by filling pork adobo on the bread and then topping it up with vegetables. You must cut the pork shoulder into bite-size pieces to prepare pork adobo.
Then cook it with oil and spices as adobo is prepared. Then dress the sandwich with carrots, daikon, cucumber, cilantro springs, and mayonnaise.
Mains
Filipino mains are healthy, filling, and delicious. Their main courses mostly consist of rice and meat. Whether in the Philippines or looking forward to trying this cuisine at home, the mains are a must-try.
The most popular main dish in the Philippines is adobo, which contains chicken, pork, or both. Besides adobo, there are several other main dishes to try. Have a look at some of the best Filipino mains one shouldn't miss.
Pancit Habhab
Pancit Habhab consists of dry flour noodles. Its ingredients are pork belly, pork liver, bok choy, shrimp, and banana leaf. For instance, in Lucban, Quezon, people eat it by serving it on a banana leaf.
It is a quick and affordable meal; most tourists and students eat it while traveling. Some places in the Philippines also serve it with chayote and carrots.
Kare Kare
Kare kare is an ox-tail stew. It is a thick stew and is mostly served with rice; hence, it is considered a main course meal in the Philippines. The thickness of this stew is because of the peanut sauce.
Besides the base of oxtails, Kare Kare contains pork hocks, beef stew cuts, eggplant, long beans, and banana hearts.
In the Philippines, you can find the best kare kare in Manila. If you're in Manila, you can try kare kare at various eateries, including Ombu Kusina, Alta by Relik, and Lazat.
Pork Barbecue
Pork barbecue is prepared with pork tenderloins. It is prepared by marinating the meat with vinegar, soy sauce, brown sugar, and other sauces and peppers.
It is important to marinate the meat and keep it overnight so that the sauces and spices penetrate it. You can then skewer the meat or directly grill it in a pan. Grilling the meat produces authentic pork barbecue flavor. Alternatively, you can also broil in the oven.
If you're in the Philippines, you can enjoy pork barbecue in Cebu. Here you can find stalls selling pork barbecue on Larsian Street. Besides that, several outlets in Manila offer pork barbecue.
Bread, Pastries, Dessert
You might be surprised, but Filipino cuisine has some of the most delicious desserts and pastries. Filipinos love their soft, moist bread and pastries and eat them on all occasions.
In Filipino tradition, breads, pastries, and desserts are part of their tradition. Some Filipinos are heavy eaters of rolls, buns, muffins, and croissants. Here are the must-try breads, pastries, and desserts in the Philippines.
Buko Pie
Buko pie, or coconut pie, is a Filipino coconut pie. It is made with coconut flesh, condensed milk, and custard. Buko pie is a flaky pastry that is readily available at various bakeries.
However, it is considered a specialty of Laguna, where you can find the most delicious and rich Buko pies. It is also known as 'custard pie' because of its creamy filling.
Crema De Fruta
Crema de fruta is one of the most delicious and refreshing desserts. It comprises fluffy and juicy cake layers, fruit chunks wrapped in gelatine, and creamy custard.
It is very easy to make, so you can try it at home if you're craving it right now. In the Philippines, the best Crema de Fruta is available at a bake shop named Goldilocks.
Pandesal
Pandesal is a soft and fluffy bread popular in Filipino cuisine. It is made with flour, eggs, salt, sugar, and yeast. The bread is crusty on the outside and soft on the inside.
Pandesal is a part of Filipino breakfast; most Filipinos eat it fresh early in the morning. Filipinos eat it with jams, cheese, peanut butter, and fried eggs. A cup of tea or coffee also complements it very well.
5 Secret Recipe Tips
If you've decided to enter the Filipino kitchen, there are a few tips that you must know. Sometimes it gets a bit challenging for people who are new to cooking.
This is because Filipino cuisine varies according to the region, and they have a lot of different cooking styles. In this section, we'll provide you with some useful tips so that you can master Filipino cooking.
Choose Ground Spices
Some people use whole spices in Filipino cuisine, but ground spices give the food more flavor. Also, don't use stored-ground spices. Instead, keep the spices in their whole form and grind them immediately when you want to use them.
Filipino cuisine's most commonly used spices include ginger, garlic, lemongrass, bay leaf, peppercorns, onions, pandan, annatto, and star anise.
Cook on Low Heat
Another important point to remember is that you must cook Filipino food on low heat so that it cooks slowly.
Tough meats, such as those taken from the shoulder or connective tissues of the animal, take time to get tender. Plus, when you cook the food on low heat for a long time, the flavors blend well and develop better.
Use Cornstarch
Filipinos use various ingredients to make their food thicker. Especially when it comes to soups and stews, they use cornstarch. Cornstarch is used in many Filipino foods to make them creamier and thicker. You can also use cornstarch slurry to improve the texture of Filipino foods.
Always Keep Garlic With You
Whether you're going to Kare Kare or Adobo, you'll need garlic to enhance its flavor. We already use garlic in lots of our foods. But in Filipino cuisine, you should add a good amount of garlic.
For instance, if a recipe suggests a certain amount of garlic, add more than the recommendation without worrying. Different types of garlic are grown in the Philippines, among which Ilocos is the most common.
Use Fresh Coconut Milk
If you must use coconut milk in food, always use a fresh one. Many Filipino dishes use coconut milk, and fresh coconut milk is the key to their delicious taste. Canned coconut creams are not as good as fresh ones because the canned ones have coagulators and stabilizers.
Beverages
Since the Philippines has a tropical climate, the temperature is quite high. For this reason, Filipinos are fond of drinking refreshing beverages.
Tropical fruits are abundant in the Philippines, and plenty of stalls offer fresh juices. Some of the popular fruits used for juices include mangoes, strawberries, coconuts, and pineapple. There are a few beverages that are more popular in the Philippines, which are:
Calamansi Juice
Calamansi juice is made from a citrus fruit named Calamansi. The Filipino version consists of limeade and lemonade. It is served with ice and is very refreshing. Calamansi is similar to lime but is more acidic and smaller in size. The juice is native to the Philippines and is available at every corner of the street there.
Buko Juice
Buko juice is one of the most popular juices in the Philippines. It is very refreshing and made with coconut water. Buko juice contains the clear liquid that is present in immature coconuts. There are various variations of buko juice; some people also add lime juice, lychee, and pandan leaf.
Bignay Wine
Bignay wine is a fermented wine made from Filipino blackberries. It is very sweet and has a deep red color. The Bignay Wine of Davao City is famous in the Philippines.
Ingredients
A few ingredients are very common and popular in Filipino cuisine. For instance, rice, pork, garlic, bagoong, tomato, and calamansi are commonly used.
Herbs and Spices
If you've decided to try Filipino cuisine at home, you must always keep a few herbs and spices in your kitchen. You might already have some of these, as they are commonly used in many other types of cuisine. These herbs and spices include:
Bay leaf
Garlic
Ginger
Lemongrass
Tamarind
Pandan
Annatto seeds
Black pepper
Chili pepper
Paprika
Filipino Food Culture
In the Philippines, food culture is given much importance. Filipino cuisine doesn't have many historical connotations or a rich regional touch. Since most people are Catholic, the Catholic food culture is more prevalent here. They are friendly and hospitable people and love to eat together.
While having feasts, they invite even strangers to enjoy themselves with them. Here are a few important aspects of the Filipino food culture.
Eating Habits
Filipinos love to eat buffet-style. They put all the food on the table and ate it all together. Filipinos love to experience all the flavors simultaneously instead of eating them individually. Filipinos used their hands to eat before foreign influences came to the country.
However, now they use forks and spoons for eating. Their meals mostly contain rice, cured meat, vegetables, eggs, and black coffee.
Meals Structure
In the Philippines, people eat five times a day. Since the Philippines is tropical, people burn calories due to heat and sweating. Thus, they eat frequently to meet their energy consumption requirements.
Their snack time is known as 'Meryenda', where they eat appetizers and healthy snacks. Their meals include:
Breakfast
Morning snack
Lunch
Meryenda
Dinner
Etiquette
Anyone visiting a Filipino home is served food at any time of the day. They always invite strangers to eat with them. Plus, if someone declines to eat with the Filipinos, they consider it an offense.
They are sincere and hospitable and love inviting others to eat with them. Filipinos love to eat with many people, and their meal times are considered the best times of the day.
You might also be interested in...