Venezuelan Food: 18 Popular Dishes + 3 Secret Recipes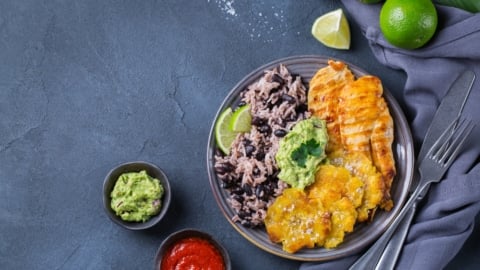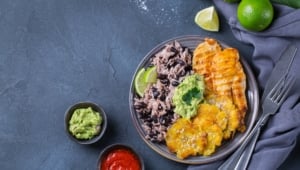 The world of Venezuelan cuisine is filled with various flavors, all derived from its roots. Get ready for this delicious food journey, including the best dishes that rule not just the Venezuelan local scene but also the food tables around the world. Also, we're revealing some secret recipes.
Venezuelan food is an amazing blend of European, African, and Native American cultures and traditions. This unique taste has people from all corners of the world savoring every bite.
Keep scrolling to uncover the most popular Venezuelan dishes that have the world craving more. And find out the secret recipes that have been passed down through generations.
So, let's get this tasteful journey started.
Traditional Venezuelan Cuisine – More Than Arepas and Cachapas
Venezuelan cuisine is a flavorful mixture of its indigenous heritage. Its traditional cuisine is far more diverse than Arepas and Cachapas, which are undoubtedly the stars of Venezuelan dishes.
Its history traces back to the Arawaks and Caribs, who were among the first to cultivate corn, making it an integral ingredient of Venezuelan food.
Additionally, the people of Venezuela introduced various primary ingredients, such as yucca and cassava. Later in the 16th century, upon the arrival of the Spanish, a major shift occurred in Venezuelan cuisine, with different culinary tastes in the form of beef, pork, chicken, and beans.
Moreover, Native Africans with their plantation techniques and other worldwide immigrants largely contributed to enriching and diversifying the country's food culture. Hence, Venezuelan cuisine is a concoction of its historical roots.
Besides Arepas, Cachapas, and Pabellón Criollo, which date back to colonial times, there are a variety of dishes equally savored today. Some of them include the famous Hallacas, Picadillo, and Tequeños, which have been passed down through generations and are considered festive favorites.
Venezuelan Food in the World
The diverse taste of Venezuelan food has started to spread globally. Its unique traditions, comprising European, African, and Native American cuisine, are making heads turn and mouths water with their exceptional flavors and recipes.
People worldwide cannot deny the charms of Arepas and Pabellón Criollo, which rank the highest among Venezuelan foods. International chefs experiment with the country's recipes and happily serve food enthusiasts.
Moreover, restaurants depicting Venezuelan culture are opening up worldwide and providing customers with the country's flavorful cuisine. The journey of Venezuelan food from local kitchens to worldwide recognition and appreciation is no less than a tasteful revolution.
How Healthy Venezuelan Food Is
Venezuelan food is more than a flavor explosion—it's also a solid buddy for your health. So while diving into this taste bonanza, you score some balanced nutrition points. But before you start your flavor trip, remember a few points.
Venezuelan cuisine is all about freshness. Whether it's corn, fruits, or veggies, you're in for a genuine, rich taste experience. Plus, for those living a gluten-free life, you'll be stoked to see Arepas on the menu.
Protein plays a vital role in Venezuelan food too. Take Pabellón Criollo, for example. This dish is a powerhouse mix of protein, vitamins, and carbs, featuring beef, beans, rice, and plantains.
But let's keep it real—we must be careful about diving into deep-fried gems like Tequeños and Empanadas too often. The same goes for Chicha, a popular Venezuelan drink.
It's often sweetened with condensed milk, so if you're keeping tabs on your calorie intake, you'll want to be careful about the sugar content.
In short, Venezuelan food is the perfect mixture of health and flavor. So, if you wish to remain on a balanced diet yet treat your taste buds, remember that variety is the key.
18 Famous Venezuelan Dishes You Have to Try
Diving into Venezuelan cuisine is like getting a front-row seat to their rich culture. It's where history meets passion, and they create some seriously epic culinary wonders. Each dish has its own story, blending influences into a taste explosion that'll make you return for more.
Now, whether you're a hardcore foodie or just a curious beginner in the food world, Venezuelan dishes will win your heart (and your taste buds).
They're delicious and are bound to make your cravings go wild. So, get ready because we're about to embark on a journey to discover some of the most drool-worthy, crave-triggering goodies in this vibrant food tradition.
Soups & Salads
Let's start this Venezuelan food journey with seriously comforting soups and colorful salads. The magic of Venezuelan cuisine is all about simplicity, fresh ingredients, and a little dash of tradition in every dish. And you know what? Soups and salads fit that description.
They're great appetizers and show off the fresh and varied local goodies that Venezuela brings. We're talking soul-warming broths that feel like a cozy hug, and flavor-packed salads that are as refreshing as they sound.
This part of Venezuelan cuisine is like a food adventure all on its own.
So, it's time to uncover these culinary gems.
Sancocho
Sancocho, a traditional Venezuelan soup, is a hearty and flavorful creation typically enjoyed during the colder months. Packed with various types of meat, root vegetables, and starchy crops, it's a comfort food popular in many Venezuelan households.
The broth formed by combining the ingredients is both savory and incredibly aromatic. And when served with a side of arepas, it will warm you from the inside out.
In addition to its comforting qualities, Sancocho plays an important part in Venezuelan social gatherings and festivities. This finger-licking recipe was prepared with the collaboration of family and friends. Its long cooking time further allows members and guests to connect, making the meal all the more enjoyable.
Mondongo
Mondongo is a traditional Venezuelan soup that shows the country's love for offal. It starts with beef tripe, slowly cooked until it's melt-in-your-mouth tender. Then, combined with a bunch of veggies like onions, bell peppers, carrots, and potatoes, it will result in a bowlful of comfort.
But here's the real deal: Its amazing taste makes Mondongo stand out. The tripe absorbs all the delicious spices and seasonings, creating a rich and bold flavor that'll make your taste buds dance with joy. It's like a warm hug for your belly, for real.
And let's remember the perfect companions for this mouthwatering soup. You can enjoy it with rice or Arepas (those tasty little cornmeal cakes).
Chupe Andino
Chupe Andino is a delicious soup from Venezuela's Andean highlands. Its taste often feels like an embrace in a bowl. This healthy dish is often cooked with chicken or pork, potatoes, corn, cheese, and cream, providing a warm comfort ideal for chilly highland climes.
The beauty of Chupe Andino lies in its textural variation. From the tender meat and soft potatoes to the burst of corn kernels and the melted cheese, each spoonful is a treat for your taste buds. This element makes Chupe Andino an experience as much as a dish.
Ensalada de Gallina
Moving on to salads, we've got Ensalada de Gallina, or Venezuelan chicken salad. This isn't your typical chicken salad. Instead, think tender chicken, creamy mayo, crispy potatoes, and carrots with a little tang from some vinegar. The flavors in this dish come together as hearty but light and refreshing.
What sets this salad apart from the usual is its versatility. You can serve it as a standalone dish, a side, or even a stuffing for arepas, and it's always a crowd-pleaser. Ensalada de Gallina is also a usual part of the festive dish known as Hallaca during Christmas celebrations.
Chicharron Salad
Chicharron Salad is a Venezuelan dish that's total fire. Imagine crispy pork rinds (Chicharron) mixed with all fresh veggies. It's a flavor and texture delight in your mouth.
The usual ingredients in the salad are lettuce, tomatoes, onions, and avocado. But the real star here is, no doubt, those crunch-tactic chicharrons.
This salad isn't just about the mix of textures. It has an exceptional flavor combination as well. The chicharron brings this delicious crunch and rich flavor to the table, while the fresh veggies hit you with a refreshing twist.
Mix it all up with a tangy dressing, and you have an amazing appetizer or side dish that'll take your dinner from zero to a hundred real quick.
Starters, Sandwiches, Sides
Now, let's dive deeper into the world of Venezuelan food. We will talk about the starters, mouthwatering sandwiches, and delicious sides that steal the show in this cuisine.
These dishes not only make your taste buds go wild but also amp up the excitement for the main course that comes later. So, get ready to dig into some iconic Venezuelan bites that guarantee an awesome kickstart to any meal.
Tequeños
Kicking off the starters section, we have Tequeños, arguably one of Venezuela's most beloved finger foods. These cheese-stuffed breadsticks are all about the contrast of textures — think a crunchy exterior giving way to an oozy, melty filling.
The magic of Tequeños lies in their simplicity. The ingredients are basic: wheat flour dough and queso blanco, a soft, mild cheese. But when these come together and hit the deep fryer, they become an irresistible snack that's hard to stop munching on.
Arepas
Next up, we have the absolute winner of Venezuelan cuisine, Arepas. These round, flat cornmeal patties hold a special place in the hearts of Venezuelans. To them, Arepas are more of a lifestyle than a snack. You'll always find Arepas making their way to the table, whether it's breakfast, lunch, or dinner.
Its versatility is exactly where the beauty of Arepas lies. Want to eat it plain? Go ahead. Feel like slathering some butter on it? Absolutely.
You can even stuff them with anything from cheese and ham to shredded beef and chicken salad; the possibilities are endless. The countless filling combinations have led to a variety of Arepa styles, each with its own unique name and personality.
Cachapas
Cachapas are sweet corn pancakes made from freshly ground corn and cooked till golden brown. Then, they are wrapped over a large amount of soft and stringy cheese. They are versatile Venezuelan delight options that can be enjoyed as a snack, breakfast, or even a meal on their own.
Its sweet and savory flavors blend, making this delicacy an absolute Venezuelan favorite. The naturally sweet corn pancakes delightfully complement the salty, melting cheese. The result is a meal with a symphony of textures and flavors, creating a harmonic balance on your plate.
Empanadas
Venezuelan Empanadas are the next main dish on our culinary bucket list. These half-moon pastries are stuffed with all sorts of deliciousness, from cheese and ham to chicken and beef. Each one is fried until it's golden and tasty, packed with flavor that will have you craving more.
Although Empanadas are common across Latin America, the Venezuelan version has its own unique taste. It could be the corn dough they use that sets them apart. It adds a flavor and texture that's a total game-changer.
Patacones
Patacones, sometimes called Tostones, are the side dish everyone wants in Venezuelan cuisine. Think thick slices of green plantains that are fried not once but twice. The result? Crispy-on-the-outside, tender-on-the-inside deliciousness that's versatile and just plain addicting.
These gems are more than just a side dish; they can be a base for toppings, a sandwich holder, or even a whole meal.
Top them with shredded meat, cheese, or delish sauce, and you've got yourself a drool-worthy dish. Their knockout texture and ability to complement a ton of different flavors make Patacones a must-try in the world of Venezuelan food.
From snackable treats and robust sandwiches to flavor-packed sides, Venezuelan cuisine has an impressive variety. Every dish is a medley of robust flavors, distinctive textures, and a touch of love and tradition. Stay tuned, because we're just beginning this flavor-filled journey.
Mains
Having explored the starters and sides in the world of Venezuelan cuisine, it's high time we dive into the main event. Get ready for some seriously mind-blowing dishes that'll take your taste buds on an adventure they won't soon forget.
Pabellón Criollo
Pabellón Criollo is the iconic food of Venezuela, and for very good reasons. It features shredded beef, rice, black beans, and fried plantains as the main ingredients. What you get is a wonderfully balanced, flavor-packed supper, symbolizing Venezuelan history and culture.
The shredded beef demonstrates European influence, while the black beans and rice demonstrate the African origins. And the fried plantains lend a Caribbean flair. So, when you're eating Pabellón Criollo, you're practically tasting the story of Venezuela.
Hallacas
Hallacas are another Venezuelan main course you can't miss. These festive, tamale-like parcels are typically prepared during the Christmas season. However, you'd want to savor their deliciousness all year.
Not to exaggerate, making Hallacas is a labor of love. First, you spread cornmeal dough on a banana leaf.
Then top it with a meat stew adorned with raisins, capers, and olives. Finally, you fold it up and steam it to perfection. Unwrapping a Hallaca is like opening a present. You get hit with an explosion of surprising and comforting flavors—no less than a party in your mouth.
Asado Negro
Asado Negro is a Venezuelan main course that leaves a lasting impression on all consumers. It is a piece of juicy beef roast that is marinated and slow-cooked until fully tender. The marinade is made of caramelized sugar, giving the beef its signature dark color and sweet flavor.
The slow cooking process is responsible for the iconic Asado Negro. We're talking hours of simmering to let those flavors come alive, and that meat becomes incredibly tender. And when served with rice and fried plantains, you get a dish that's as hearty as it is flavorful.
Cazón en Coco
Cazón en Coco is a classic fish dish exhibiting Venezuelan's coastal flavors. It is usually made with a small shark called cazón cooked in a coconut sauce. The resulting flavor takes you straight to the topic by capturing seaside deliciousness.
Using coconut in Cazón en Coco is a nod to Venezuela's Caribbean influences. It adds a sweet and creamy touch to the otherwise savory dish. Pair it with rice or Arepas, and you get a taste of Venezuelan coastal cuisine that's as refreshing as it is delicious.
Bread, Pastries, Dessert
To round up our Venezuelan food journey, let's talk about the sweet world of Venezuelan breads, pastries, and desserts. These treats offer the perfect end to a flavorful Venezuelan meal.
Pan de Jamón
Ham bread, often known as Pan de Jamón, is a festive treat. It is also a must-have in Venezuela at Christmas. Think of a rolled loaf of bread that has raisins, ham, and olives. The result, you ask? A perfect blend of sweet and savory flavors.
And let us tell you, making Pan de Jamón is just as enjoyable as eating it. First, you roll out the dough, load it up with fillings, and carefully roll it into a log. Then, you put it in the oven until it turns a beautiful golden color. And Voila! A festive bread is ready, which is made for sharing in the holiday season.
Golfeados
For a taste of Venezuelan pastries, look no further than Golfeados. These sticky cinnamon rolls are a beloved treat in Venezuela, perfect for breakfast or an afternoon snack.
Golfeados are made with a soft, sweet dough that's rolled up with a generous filling of butter, brown sugar, and cinnamon. The rolls are then baked until golden and sticky, resulting in a delightful combination of flavors and textures.
The name "Golfeados" is derived from the Spanish word "golfo," which means "sticky" or "sweet." And indeed, these rolls live up to their name, offering a gooey and sweet experience with every bite.
Whether enjoyed with a cup of coffee or as a standalone indulgence, Golfeados are sure to satisfy your cravings for something sweet.
Queso de Bola
Another Venezuelan delight that satisfies both savory and sweet cravings is Queso de Bola. This traditional cheese, also known as "ball cheese," is made from cow's milk and has a firm texture with a slightly salty and nutty taste. It is often enjoyed during festive seasons, particularly around Christmas.
Queso de Bola is typically served in slices or cubes and can be enjoyed on its own or paired with bread, crackers, or fruit. Its unique flavor profile and firm texture make it a versatile cheese that adds a special touch to any cheese platter or dessert spread.
Quesillo
No discussion of Venezuelan cuisine would be complete without mentioning Quesillo, a classic Venezuelan dessert. This caramel flan is known for its rich, creamy texture and caramel topping.
Quesillo is a crowd-pleaser in Venezuela, often served at birthdays, family gatherings, and other celebrations. Its velvety texture, combined with the sweetness of caramel, makes for a dessert that's both decadent and comforting.
And there you have it—a snapshot of the richness and diversity of Venezuelan cuisine. From appetizing starters to hearty mains and sweet endings, these dishes offer a glimpse into the culinary heritage and traditions of Venezuela.
3 Secret Recipe Tips
Venezuelan cuisine is a beautiful mosaic of diverse influences, yet it has its own unique taste that sets it apart.
The authenticity and richness of flavors lie not only in the traditional recipes but also in the lesser-known culinary secrets, the kind whispered from one generation to the next. Let's uncover a few of these secrets, shall we?
Polvorosas
If you've got a sweet tooth, get ready to meet your new obsession, i.e., Polvorosas. They are soft, crumbly cookies that will melt in your mouth right away.
Though it's made with only a handful of ingredients like flour, sugar, butter, and a hint of vanilla, the secret is the perfect ratio of ingredients rather than the amount.
In addition, you would want to avoid over-mixing or under-mixing, as that could ruin the delicate texture. Remember to dust them with powdered sugar and throw in a hint of ground cinnamon for that extra kick.
Bienmesabe
Bienmesabe, which basically means "tastes good to me", is a popular Venezuelan dessert that'll make you weak in the knees. It's a light, fluffy cake that takes a dip in a dreamy coconut cream sauce.
But the secret lies in using fresh coconut milk instead of the canned version. Let the cake soak overnight, absorbing all those incredible flavors. Then, top it all off with a light meringue and a sprinkle of toasted coconut flakes, and make your taste buds sing.
Torta Negra
Torta Negra, or Venezuelan Black Cake, is no less than a flavor explosion in your mouth. It's a rich, moist cake loaded with dried fruits and nuts.
But the key to unleashing its deep, complex flavors is to soak the fruits in rum or brandy for weeks before baking. It is typically offered as a special treat at Christmas and other festive occasions.
Beverages
Beverages in Venezuelan cuisine offer a refreshing glimpse into the country's tropical bounty and the inventive mixology rooted in tradition. From invigorating fruity blends to comforting warm concoctions, Venezuelan beverages have something for every palate.
Papelón con Limón
Papelón con Limón is a popular Venezuelan drink, perfect for hot summer days. It's a refreshing blend of raw sugarcane juice (papelón), lime juice, and water. The secret is the balance between the sweet papelón and tart lime juice, creating a harmonious fusion that refreshes and revitalizes.
Chicha Andina
Chicha Andina is a traditional fermented drink made from rice or corn. The drink has a slightly tangy flavor profile that can be sweetened with sugar or honey. It is often consumed during festive occasions, and the fermentation process is considered an art, passed down through generations.
Cocada
Cocada is a creamy Venezuelan coconut shake, often served as a dessert. It's made from fresh coconut, milk, sugar, and ice, all blended until smooth. The key to a perfect cocada is the freshness of the coconut, lending a sweet, tropical flavor that is incredibly refreshing.
Ingredients in Venezuelan Food
Ingredients The basis of Venezuelan cuisine is its lively range of ingredients. Full of diverse flavors, textures, and packed with nutritional goodness, these elements are more than just recipe builders—they're the narrative of Venezuela's vibrant culinary past and present.
Plantains
Plantains are considered a major ingredient in the Venezuelan food scene. Whether they're green, ripe, or somewhere in between, each stage of ripeness brings a different food experience.
Green plantains get a crispy transformation into tostones when fried, while ripe ones often show up sweet, providing a delightful contrast to savory mains.
Black Beans
Black beans, also called "Caraotas" in Venezuela, are the heart and soul of numerous dishes. Traditionally simmered until they're perfectly soft with a selection of spices and aromatics, they're not just full of flavor but also rich in protein and fiber.
Cheese
Cheese in Venezuela has a diverse range, each type boasting its unique flavor and texture. Fresh cheeses like "Queso de Mano" and "Queso Guayanés" are people's favorites, often seen in Arepas and Empanadas, while hard ones like "Queso de Bola" can be grated over dishes for that extra salty kick.
Corn
Corn holds a special place in Venezuelan dishes. Used in its fresh form, dried, or even ground, it sets the base for many dishes, such as Arepas, Cachapas, and Hallacas. It's a good source of dietary fiber and brings a sweet, earthy flavor to the dishes.
Avocado
Avocado makes a regular appearance in Venezuelan food, mainly used in salads or served as a side. Its creamy texture and rich, nutty taste make it the perfect side to many dishes. The "Aguacate" variety, known for its large size and sweetish flavor, is particularly treasured.
Herbs and Spices
Herbs and spices are like the aromatic backbone of Venezuelan cuisine, adding layers of taste and intrigue to a bunch of dishes. These flavor-packed elements have the power to level up even the simplest of dishes into a chef's special.
Coriander
Coriander, or as some call it, cilantro, is a major herb in Venezuelan cooking. With its unique and somewhat citrusy flavor, it gets along well with an array of dishes, be it sauces or stews. It's often in its freshest form to keep its flavor game strong.
Cumin
Cumin is a vital spice in the Venezuelan spice cabinet. It has this warm and earthy flavor that works wonders in dishes like black beans and stews, adding a distinct taste that's both powerful and comforting.
Annatto
Annatto, or "Onoto" as the Venezuelans call it, is used to give dishes a deep yellow or orange color. Its flavor profile is mildly peppery with a nutty taste. It's a favorite in the preparation of Hallacas and other traditional Venezuelan dishes.
Paprika
Paprika is the sweet touch and a pop of red in Venezuelan dishes. It is used in various stews, marinades, and sometimes as a garnish. Its subtly sweet nature lifts the overall taste without overpowering the dish.
Oregano
Oregano, both in its fresh and dried form, is a season-all in many dishes. It introduces a slightly bitter, punchy flavor, enhancing the taste of stews, soups, and grilled meats. Its versatility makes it a regular in the Venezuelan kitchen.
Venezuelan Food Culture
Venezuelan cuisine is known for its vibrant blend of flavors, combining their indigenous traditions with the multicultural influences over centuries.
The food culture is deeply rooted in the social interactions of the locals, their daily routines, and respected age-old customs. Let's dive into the specifics to learn more in detail.
Eating Habits
For Venezuelan people, food is more than just a nutritional source, rather it's a way of life. They begin their day with a modest breakfast, followed by a hearty midday meal — the most valued meal of the day.
Evening times, on the other hand, tend to be marked by light suppers and social catch-ups, where loved ones often get together over shared food and refreshments.
Meals Structure
Venezuelan meals typically strike a balance between various elements, ensuring the consumers receive an ample supply of proteins, carbohydrates, greens.
Their popular traditional midday meal, for instance Pabellón Criollo, is a classic blend of shredded beef, rice, black beans, and fried plantains. Such meals do more than meet nutritional needs. They capture the diverse flavors and textures inherent to Venezuelan culinary tradition.
Etiquette
In Venezuela, sharing a meal is not just about filling the stomach, rather it's a social event. They showcase their respect for elders which is an integral part of their culture, by serving the senior most members first.
Their dining experience also involves engaging and bonding with others and savoring the taste of every bite without rushing through the meal. All these etiquettes foster a warm and welcoming atmosphere around the dinner table.
You might also be interested in...