Korean Street Food: 25 Popular Dishes + 3 Secret Recipes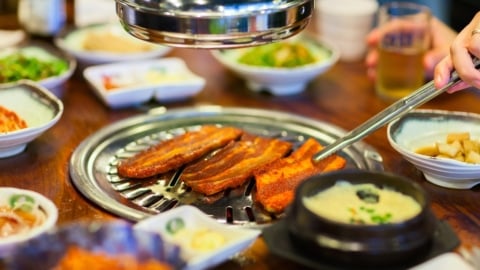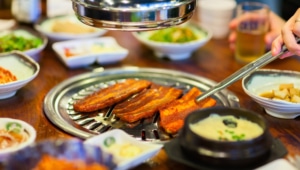 Food occupies an important place in Korean culture. Korean meals are a brilliant blend of colors and flavors that looks delicious and tastes heavenly. Their street food is the same. As you explore it, you'll get an exclusive look into the heart of the country's culture.
Every year, thousands of tourists come to the country. They wander its streets, sampling street food from the men (Ahjussi) and women (Ahjummas) as they go. You get to taste a piece of Korean culture. You'll swallow each bite, tasting the hard work and feeling their politeness and community spirit.
Of course, if you're planning on visiting South Korea, there are some street foods you must try. But before we get to that, let's learn more about its cultural and global significance. We'll also add some tips to make these dishes at home.
Traditional Korean Street Cuisine – More Than Fried Rice and Fish Cakes
Korea may be famous for its stir-fried rice and spicy fish cakes, but it offers much more. You'll have the chance to taste everything from delicious Korean BBQ to sweet Dalgona candy. Sit and eat in a Pojangmacha (a plastic sheet-covered temporary restaurant) for a more authentic feel.
Korean street food isn't some modern phenomenon. These vendors have been around since the Joseon Era. During the Korean War, the country's economic conditions worsened, and these vendors began providing cheap yet filling food.
Today, you can find food carts and vendors everywhere. The cities have entire streets dedicated to street food vendors. These streets are operational during the day but come alive at night when people leave their offices and pour in.
Korean Street Food in the World
The Korean government has been focused on sharing its culture with the world. That includes the food. With the rising popularity of K-pop, Kdramas, and everything K, more people are becoming interested in street food.
They see their favorite characters munching on these delicious snacks, and they get curious about the taste. That leads them to see if they can find the food in their area. Fortunately, Korean restaurants are becoming more common. They try to make the food themselves if they can't find it in the market.
The main point is that Korean culture has a heavy influence worldwide. Then comes the matter of health. Korean food is regarded as healthy, especially compared to American food. Thus, people try integrating their cooking and eating practices into their routines.
Some popular dishes include kimchi, corn dogs, tornado potatoes, noodles, and more. If you explore your area, you may find a vendor offering legit Korean street food. Of course, you'll have to travel to the source to see if the taste is authentic.
How Healthy Korean Street Food Is
Generally, yes, Korean street food is pretty healthy. However, you have to go on a case-by-case basis. Foods like kimbap, sundae, and dumplings feature meat and vegetables. They're healthy with low-fat content. But you might want to check the carbs if you're on a diet.
On the other hand, you have things like fried chicken, mung bean pancakes, tornado potatoes, etc. These things are more unhealthy, but you won't lose that much if you only have them once in a while.
At the end of the day, it all depends on what you're having. If the food is deep-fried, it won't be as healthy. If by clean you mean healthy, you'll have to observe the cart and the conditions yourself. The number of customers there will also tell you how good and trustworthy a vendor is.
25 Famous Korean Street Foods You Have to Try
And now, the thing you really want to know is: what should you try when sampling Korean street food? If you ever have the chance to visit Korea, you must taste these foods.
Soups & Salads
Korean cuisine is very balanced. The main entries often feature either a rice base or a soup base. But that's for a restaurant. You won't get a full-size meal at a street food cart. So let's see what street food can be categorized as soup. Remember, these dishes are rich enough to serve as a whole meal.
Eomuk Tang
Perfect for a cold day, Eomuk Tang is a fish cake soup. You'll get the fish cakes on skewers and a hot soup to go with them. Korean fish cakes have a zigzag or wiggly shape.
The fish cakes have a nice, soft texture with a savory flavor. The vendor may offer soy sauce to go with the cakes. Other vendors add things like tofu and vegetables to the order.
Jjigae
Jjigae is a stew containing kimchi, tofu, and veggies. There are different types of jjigae, but we're talking about kimchi jjigae. Most vendors use pork belly as the meat of choice in the stew.
It's a spicy stew seasoned with chili paste, soy sauce, salt, and pepper. Some vendors also use sesame oil, but be careful when getting this in the summer because sesame oil spoils quickly.
Budae jjigae
Budae jjigae is another take on the traditional Korean stew. It's a modern stew that became popular after the Korean War. It uses more processed meats, like spam.
Other ingredients include ramen noodles, vegetables, and tofu. The stew is popular with youngsters and teenagers who love the spicy taste. It's very filling, so it should serve as a proper meal.
Starters, Sandwiches, Sides
Sometimes you just want something light while exploring the area. In that case, here are some dishes you'll be interested in:
Sotteok Sotteok
Sotteok Sotteok is a play on the Korean words soseji (sausage) and tteok (rice cakes). Sotteok Sotteok, or Korean rice cake skewers, are sausages and rice cakes on a skewer. They're seasoned with a sour and spicy sauce.
You bite into a crispy exterior, but the inside has a soft texture. Vendors may use green onions, cheese, or sesame seeds to garnish the skewers.
Hot Bar
Hot bars are fish cake sticks. They're usually made from a fish paste called surimi. Vendors mix it with other ingredients like perilla leaves and deep fry the paste. Afterward, they stick it on a chopstick so that it's easier to eat. It's a savory snack that's best eaten hot.
Some vendors load the hot bar with sausage, hot dogs, or cheese. You can have it with dipping sauces like ketchup.
Jokbal
You'd understand this one as braised pig trotters. The pig's feet are left in huge pots with the seasonings, where they cook for hours. During this time, they absorb the flavors.
Properly cooked Jokbal tastes savory and melts in your mouth because it's so soft. Once done, they're usually cut into thin slices, and you can enjoy them by themselves or with side dishes like kimchi.
Twigim
Twigim is basically Japanese tempura. It's a deep-fried snack containing vegetables, seafood, or meat. The base ingredients are covered with a batter that has flour, bread crumbs, and starch powder.
Popular bases include squid, potatoes, shrimp, and eggs. You can have these snacks with a dipping sauce like soy sauce.
Hweori Gamja
You might know this as a tornado potato. It's the Korean answer to French fries and other fried potato snacks. The potato is cut into a spiral shape and put on a skewer. Later, it stretched out.
The potato can be seasoned with cheese, honey, and other stuff. After that, it's deep-fired into crunchy goodness. Some variations feature sausages in the middle.
Gilgeori Toast
The word 'gilgeori' translates to 'street,' and Gilgeori toast is also called Korean street toast. It's basically an egg sandwich with a sweet and savory taste.
Some vendors offer additions like sliced lettuce, cabbage, or even ham. It's a good option for when you skip breakfast and need to fill up. They're usually available on carts near schools and offices.
Gun Goguma
Gun Goguma is the Korean name for roasted sweet potatoes. It doesn't sound too special, but it's delicious and nutritious. Vendors usually make these potatoes in large metal drums. The drums are placed over a fire. The potatoes are roasted until they're soft on the inside.
Gamja Hot Dog
Gamja hot dog, or Korean potato corn dog, is a popular street food. You can find it everywhere. There are a lot of versions of this snack. Some versions have sausage, while others have cheese. Some versions include French fries on the outside. It can be sweet or savory, depending on the version you get.
Sannakji
This is a snack for the adventurous. Sannakji refers to a live octopus. When you get the food, you'll see chopped octopus tentacles. These tentacles are wiggly, but they're not actually alive. Most vendors offer minimal seasonings, like just sesame oil or vinegar, with this food. The octopus has a chewy texture.
Bindaetteok
Bindaettoek refers to mung bean pancakes. These pancakes are made from ground mung beans. The vendors may add vegetables or meat. Later, they're cooked in oil. The pancakes have a savory taste.
The dish used to be for peasants because the meat was so expensive that they couldn't have it. They developed this dish to eat instead.
Mains
What about the days when snacks just aren't enough? You'll need a proper meal to stave off your hunger, and you can find those on the street too. Here are some heartier foods for you to try.
Soondae
Otherwise known as Korean blood sausage, Soondae is a pretty popular dish. It features a pig or cow intestine filled with pig's blood and technically anything.
Popular fillings include rice, vegetables, pork, and glass noodles. Once filled, the intestines are cut and tied at the ends. They're then boiled or steamed. The end result is that you get sliced blood sausages with dipping sauce.
Kimchi Bokkeumbap
Kimchi Bokkeumbap refers to kimchi fried rice. In essence, the dish is pretty simple. It's just stir-fried rice and kimchi. But you can get fancy versions too.
Those will include other ingredients like vegetables and some kind of meat. It's a simple meal, but it's very filling and balanced. You can even ask the vendor for a fried egg on top.
Gimbap
Gimbap, or kimbap, is like sushi. But all the ingredients are cooked. It basically consists of cooked rice, vegetables, and meat like spam, all wrapped in seaweed.
Afterward, they cut the roll into slices and brushed them with sesame oil. Other fillings include eggs, pickled cucumber or radish, squid, and octopus. These are usually wrapped in plastic, so you can eat them as you go.
Jajangmyeon
Jajangmyeon is the proper name for black bean noodles. Dedicated stalls prepare their own noodles. Later, they cook those noodles with black bean sauce, meat like pork, vegetables, and eggs.
Of course, the dish has other variations, depending on the vendor. The dish has a rich taste, combining savory, salty, and sweet flavors.
Mandu
Mandu is Korean dumplings. It's also called Jjinmandu. The dumplings are made from wheat flour and have fillings on the inside. The fillings may vary but usually have minced meat, noodles, kimchi, tofu, garlic, and green onions.
Mandu can be fried, boiled, or steamed. The ones on the street are typically deep-fried with a crunchy exterior. They're soft on the inside. You can opt for kimchi or meat mandu.
Bread, Pastries, Dessert
You can't end your day without indulging your sweet tooth. Korean street food has many sweet snacks. Here are the ones you can't go without:
Hotteok
Hotteok is a sweet pancake. The pancake batter is made from flour (wheat or rice), yeast, sugar, milk, and water. The pancakes are typically stuffed with cinnamon, brown sugar, and peanuts. However, different vendors can offer different fillings. Hotteok is the perfect fried snack for a cold day.
Gyeranppang
Gyeranppang translates to egg bread. This isn't strictly a dessert, but it tastes great on a cold morning. The bread is pretty typical, with flour, salt, sugar, eggs, milk, and baking powder.
They're then put inside special pans, and the cook adds a full egg on top. The bread is fluffy and has a sweet and savory taste.
Hodu Gwaja
Hodu Gwaja is a Korean pastry, also known as walnut cake. These cakes are filled with red bean paste. The outer layer is made up of walnut and wheat flour dough. The cakes look like walnuts, thanks to special walnut-shaped molds. The cakes have a sweet and nutty flavor.
Dalgona
You'll know Dalgona or Korean sponge candy if you've seen Squid Games. The series popularized this dessert. The candy has only two ingredients: melted sugar and baking soda.
However, it has to be mixed at just the right moment. Vendors will make shapes like umbrellas out of candy. If you want to have fun, you can try to eat the candy without ruining the shape.
Korean Ice Cream
Koreans take their ice cream game seriously. You can find soft-serve vendors on the street, especially in the summer. Some vendors offer massive ice creams that can be 30 centimeter tall. They're a fun way to cool down on a hot summer day.
Ice Cream Waffles
It says it all. This snack features crispy waffles filled with ice cream. Vendors offer multiple flavors, so you can choose whatever you want. The snack is perfect for cool days.
Kkwabaegi
Korean twisted donuts are another sweet pastry. The vendors usually twist the dough and then deep fry it. Once the color is a deep golden brown, they take it out. They can offer it plain. Others may sprinkle a bit of white sugar or cinnamon on top.
3 Street Recipes For You to Try
Depending on the dish, Korean food can take hours to make. Still, you shouldn't have to travel to Korea to fix a street food craving. Here are some recipes you can try at home:
Gamjajeon
Gamjajeon stands for potato pancakes. It's an easy snack and takes about fifteen to twenty minutes to make. You start by pureeing the potatoes and filtering them to get the starch. Once you have the starch, discard any water. Then return the starch to the ground potatoes.
Add a little salt and mix everything. Afterward, get a pan and lay the potato mixture down like little pancakes. Fry them until they're golden brown on both sides. Add grated onions to the mix if you feel like adding more flavor.
Dakgangjeong
Dakgangjeon, or sweet, crispy Korean fried chicken, is the Korean version of fried chicken. Take your clean chicken and mix it with garlic and ginger paste. Add salt, pepper, and rice wine. Let it marinate while you make the sauce.
Mix soy sauce, rice wine, apple cider vinegar, gochujang, honey, sesame oil, brown sugar, pepper, and ginger and garlic paste for the sauce. Bring this mixture to a boil and let it simmer until it thickens.
You'll fry the chicken in two rounds. First, fry them until they're light golden brown, then take them out. Afterward, refry them until they're a bit darker. Add the chicken to the hot sauce and coat every piece. If you want to do everything quickly, use small pieces.
Tteokbokki
We can't talk about Korean street food without mentioning tteokbokki. Korean spicy rice cakes are a distinct cultural phenomenon that you should be able to enjoy from the comfort of your home.
Start by making anchovy and kelp stock. While that's happening, mix red chili paste, hot pepper flakes, and sugar. Add this to the stock along with rice cakes and green onions. Bring everything to a boil, and then let it simmer.
Turn the heat off once the rice cakes are soft and the sauce is thick. Plate it and enjoy. You can add fish cakes or eggs to make the dish more exciting.
Beverages
You can't have a snack without something to wash it down. Korea has its own selection of beverages to go with all the great food. Some of these drinks are:
Fruit Juice
Street vendors provide fresh juices in clear pouches. You can drink the juice on the go through the straw. Orange and pomegranate juices are popular, but you might find other juices too.
Banana Uyu
Banana uyu is the Korean name for banana milk. It comes in small, wide bottles. It consists of 80% milk. Banana milk has a unique history. The country was seeing high cases of malnutrition in the 1970s.
The government asked the people to drink more milk. It didn't do much because people didn't like the taste. That is, until a company came up with banana milk. It tasted much better and became popular. Today, tourists look for it to see what the hype is about.
Soju
Soju is to Koreans what vodka is to Russians. Soju used to be made entirely from rice. But the government banned that during the Korean War. So companies shifted to other things like tapioca, barley, and grainy or starchy foods.
The drink has a clear taste with hints of apple and burnt rice. People have it with foods like bulgogi, tteokbokki, fried chicken, and much more. You can mix the spirit with beer, soda, and some juices. The drink looks clear and comes in a green bottle.
Makgeolli
Makgeolli is another Korean alcoholic drink. It's also made with fermented rice but has a white and milky appearance. It's hard to store makgeolli without pasteurization.
That's because the fermentation process continues, and the taste changes. Once you've opened a bottle, keep it in the fridge and consume it within a few days.
Dalgona Coffee
Dalgona didn't originate in Korea, but it has been taking over. It's just whipped coffee with instant milk, sugar, and water. You can order it outside or make it yourself at home. Just whip coffee and sugar in hot water. Then add the coffee to the milk. The milk can be hot or cold – your choice.
Typical Ingredients in Korean Food
Korean food is very diverse in terms of ingredients. However, some things serve as common bases for multiple dishes. We'll discuss some of those.
Rice
Rice is a staple in Korean food. People use it for multiple dishes, and most have it every day. But they use different types of rice. Rice is widely cultivated, so it's not that expensive. Combine that with its nutritious value, and it's not weird for Koreans to eat so much rice.
Noodles
Noodles are also an essential part of Korean cuisine. Ramen is very popular, but other noodles are healthier. Other noodles include glass, wheat, buckwheat, and rice vermicelli.
Meat
Korean street foods are protein-heavy. They include different types of meat, with pork being the most popular. Beef and chicken are also very popular.
Koreans believe in using every part of the animal, so you'll rarely see anything going to waste. From snouts to feet, everything has its place in food. Korean barbecue is also very popular among the people.
Seafood
Korea is near the sea, so it makes sense that seafood is popular. The people eat all manner of seafood. Popular fish include mackerel, yellow croaker, fluke, and belt fish. Other popular seafood items include squid, octopus, shrimp, scallops, oysters, mussels, and crab.
Vegetables
Koreans use several vegetables in their broths and stews. People prefer their products to be as fresh as possible. Common vegetables in Korean food are cabbage, radish, seaweed, scallions, zucchini, spinach, and more. Potatoes are also very popular. You'll see a ton of dishes featuring sweet potatoes.
Beans
Beans are also really popular in Korean food. You'll see dishes with black beans, red beans, soybeans, and peas. Soybeans are also used to make soy sauce for seasoning other foods.
Sauces, Herbs, and Spices
Thanks to its generous use of herbs and spices, Korean food is very flavorful. Koreans flavor their food by using many herbs, spices, and sauces. We'll cover a few of these options.
Sesame Oil
Sesame oil is a very common ingredient in Korean food. It adds more flavor and depth to the food. The oil is made from pressed and toasted sesame seeds.
Red Chili Peppers
Red chili peppers are very common in Korean food. It's where all that spiciness comes from. Koreans use peppers in multiple forms, such as paste, flakes, or powder.
Gochujang
Gochujang is a red chili paste. It has a spicy taste with a hint of sweetness. The mixture is used to season multiple dishes, including sauces, stews, and marinades.
Doenjang
Doenjang is a soy bean paste. The soybean blocks are fermented for months to create this condiment. Like gochujang, doenjang is used to season stews and other foods. It has a salty, sharp taste with a hint of sourness.
Soy Sauce
Soy sauce is a must for seasoning soy sauce. There are multiple types of soy sauce. Traditional soy sauce has a strong flavor, so it's used for soups. It's made from meju (fermented soybean blocks) and brine.
Modern soy sauce is more common. It also contains wheat, sweetener, and other ingredients. Yangjo ganjang is naturally brewed. It loses its flavor quickly when heated. That's why it's used for food with a quick prep time.
Jin ganjang has both natural and chemical ingredients. Its taste lasts longer, so it's great for foods with a longer cooking time, like bulgogi.
Fish Sauce
Fish sauce has a rather pungent taste and smell. But it goes well with Korean food. They make the sauce by fermenting fish with salt. The taste of the fish sauce can vary depending on the type of fish. It's used to flavor dishes like kimchi, tteokbokki, and jjigae.
Korean Street Food Culture
Korean street food has been around for a long time. It gives people the chance to enjoy delicious food casually. The food is extremely popular because of its delicious taste and affordability.
Myeongdong, Dongdaemun, and Gwangjang Market are street food hubs in Seoul. Other cities, like Busan, have their own street food areas.
Eating Habits
Koreans usually eat together. It goes against Korean etiquette to eat alone. But things are slowly changing. As for street food, no one will mind if you eat alone. Remember to pay for the food before you start eating.
Meals Structure
Korean meals usually have a bowl of rice and a bowl of soup or stew. There is a complete spread on the table, including these bowls and side dishes.
The food isn't exactly classified as breakfast, lunch, or dinner. When you're eating street food, there isn't really a structure to follow. Just eat whatever you feel like eating.
Etiquette
When buying street food in Korea, be polite to the vendor. They're usually older people, so you have to be extra careful. That's because respecting the age difference is serious in this country. Address them as sir or madam if you're not sure about the Korean words for them.
Always say hello or a-nyeong-ha-se-yo to greet them. End the transaction by saying thank you, or Kamsa-hamada. Eating while walking is considered a faux pas for adults. Try to eat your food at the stall or sit down somewhere to enjoy it.
Some vendors will give you utensils or skewer the food on toothpicks. Avoid using your hands to eat if you have any utensils. Street food is not a big deal, but you should still be careful. Don't litter after you're done eating. Dispose of everything properly.
Conclusion
Korean street food is building its own fan base around the world. But considering its taste, it's not that surprising. The Korean food culture carries strong influences from the events of the country's past.
They include the Korean War and their occupation by the Japanese. Eating the food helps you explore different culinary styles while learning about the country's history and culture.
You might also be interested in...