What Porter Beer Is: Taste, 3 Benefits + 6 Best Beers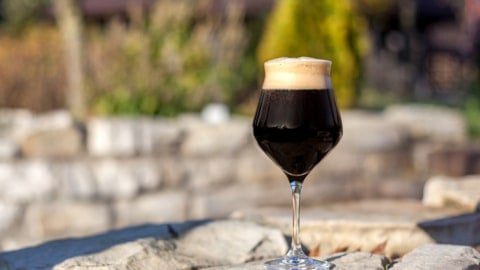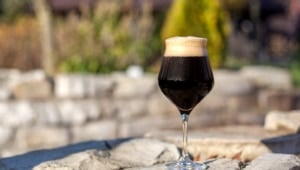 If you've been exploring the beer world for some time, it's likely you've already encountered the deep-hue, malty brew simply referred to as a "porter beer". Here you will find out everything about Porter beer and the best brands.
It's hoppy, it's malty, and it traces its roots back to 18th-century England where you'd find it in any pub — posh or dingy.
Many would find porter's characteristically dark hue to be its defining feature, but there's more to this brew than meets the eye. In this article, we'll cover the quirks and wonders of porter beer and learn all about:
The origins, ingredients, taste, and unique traits of this complex drink
The health benefits you stand to gain from porter beers, which might just persuade you into entertaining this drink far more often
Some of the best porter beer brands and brews whose offerings you'll never regret sampling.
Get your glasses and curiosity ready because we're pouring over all things porter beer.
What Porter Beer Is – Explained
Among the class of dark beer options, porter beer is one style that's arguably a cut above the rest. Although commonly mistaken for a stout, porters were brewed much earlier and served as an important cultural pinnacle.
This high-hop, high-malt drink features a deep luster ranging from dark red or brown to pitch-black. However it remains a clear drink devoid of cloudiness that other brews might have.
If you want to know more about lager, you'll find it here. 
Origin and Founders of Porter Beer
Porter beer has a history as deep as the drink's color itself. Its journey through time has been shaped by rising taxes, Prohibition, and changing tastes and preferences.
The original recipe purportedly belongs to the brewer Ralph Harwood, who in the early 1700s combined three types of pre-existing beer to come up with a new brew — stale alcohol, brown ales, and light beers all mixed together to create a blend that proved its popularity throughout time.
As for why this beer was dubbed as a porter, well that story is attributed to porters – the olden-day version of delivery people who pulled luggage and goods on behalf of others.
Funnily enough, these porters — tasked with delivering the new beer to pubs — seemed to like it the most, and as such, the name has endearingly caught on to encompass this popular blend.
Ingredients of Porter Beers
If it's a porter, then it's made with malted barley. The barley is what gives the drink its signature brown-black color and helps bring out the rich flavor notes that are best described as "chocolatey". On top of barley, porters also rely on a mixture of roasted malts (particularly the dark ones), hops, and yeast.
Additionally, porters act like blank slates that are perfect for adding more complex flavor profiles. Excellent options include coffee and chocolate, as these provide more dimensions that complement and expand on the base flavors that a porter already provides.
If you want something to contrast the predominantly malty taste, consider going with sweet flavor notes such as fruits, honey, or even nuts.
The exact proportion of these ingredients depends on what porter style the brewery likes to capture, so it's a good idea to explore the range of porters available.
Generally, however, porters are brewed through top fermentation – meaning that all the yeast action happens at the top of the brewing tank and that the fermentation process works from the surface to the bottom.
The notable exception to this rule is Baltic porters. And for a more robust and intense flavor, porters are also typically dry-hopped — unboiled hops are added late in the fermentation process to create depth in the notes you'll experience when smelling and tasting the brew.
Alcohol in Porter Beer
When it comes to alcohol content, porters typically contain between four and six percent alcohol by volume (ABV). This range makes it higher than average when compared to your regular light beer.
Again, a key exception to this rule of thumb is Baltic porters, a brewing style that's cold-fermented and lagered – giving it an ABV range of 7–8.5 percent.
In some instances, breweries love to experiment and brew stronger porters whose ABVs exceed 10 percent, and you'll typically find them referred to as imperial styles.
Taste of Porter Beer
The precise taste and flavor profile of the porter beer you're trying depends a lot on what brewing style you have in your hands. Generally, however, when you take a sip of porter, you'll encounter notes of malted barley and the distinctive presence of hops.
The body is thin without being too watery and can contain hints of coffee, licorice, and chocolate. Some describe the complexities as a quite burnt flavor, but it's nevertheless pleasantly dark.
There are three main styles of porter beers that you should try for you to experience the full range of flavors that these brews are capable of.
The first is the Baltic porter, the sole outlier in the porter family as it's a cold-fermented drink historically designed to last the long journey across the sea. Baltic porters are well-rounded and have a smooth, almost silky texture and roasted flavors that explode in your tastebuds.
To truly sample Baltic porters, pay attention to the hints of smoke that underlie the bitter taste of hops and the soothing notes of chocolate or coffee.
American porters translate the American ideals of freedom into the brew. With this style, each brewery has a creative license to produce whatever flavors suit their palates – so expect surprising twists when trying drinks from different brewers.
If you're someone who loves to explore new territories, you'll feel right at home with this wild and wacky style. Inspired by English porters, American porters respect the traditional ways by relying on smoked malts, a defining characteristic of porter beers in general.
The last style actually has two major sub-styles — the brown porters and the robust porters. Gentler, smoother, and more subdued, brown porters do away with the roasted notes that barley provides in favor of malts and a wider range of flavors such as chocolate and caramel.
On the other hand, robust porters enjoy a generous addition of roasted malts and hops – making them closely resemble stouts than other porters. If you're gunning for intensity and a more pronounced toasty character, robust porters are your best bet.
Calories of Porter Beer
The amount of calories present in a serving of beer depends a lot on the drink's ABV. For a standard serving of 12 fluid ounces, porter beers contain anywhere between 150 and 260 calories.
As such, these drinks are quite heavy and can significantly impact your diet when consumed in excess.
Porter versus Stout
It's difficult to find any other beer types that are as easily confused as porters and stouts. Both of these drinks feature the same range of shades and hues, use the same mix of pale and dark malts, and are excellent for adding a range of other flavors for a particularly unique blend.
It's not surprising then that unless you're an expert, distinguishing a porter from a stout is difficult. The average eye and palate usually struggle to differentiate which is which.
However, that being said, stouts tend to be slightly more bitter and acidic while porters lean on the sweeter side — that's because porters are made with malted barley, while stouts are made with unmalted barley.
Additionally, stouts often have a drier finish and are more likely to leave a stronger taste in your mouth when compared to porters.
Benefits of Porter Beer
When it comes to drinking alcohol, the idea of having benefits (especially health ones) of enjoying brews might sound a little odd. However, in some cases, there really are a few upsides to drinking.
Of course, this depends a lot on the type of alcohol you drink, the amount you consume, and the frequency of your intake. Enjoyed in moderation, drinking porter beers opens the door to the following benefits.
Rich Flavor
Porters are dark and dry with a pleasant malty finish and leave behind a toasted flavor that lingers long after the drink has gone down your throat. There's some bitterness that's present, but it doesn't go far beyond the bitterness of coffee or chocolate.
And when you pick the right one, you can even enjoy other hints of flavor that add complexity to the entire experience such as fruits, vanilla, or caramel.
Because of these traits, porters provide such a rich gustatory experience that's rewarding in and of itself. Still, porter beers enjoy so many dimensions of flavors that they are a great accompaniment to smoked, roasted, and barbequed foods — staples of American cuisine.
If you bring a six-pack to your next cookout, no one will complain.
Antioxidants Present
Antioxidants are highly regarded in the health sphere due to their ability to fight off free radicals (atoms causing damage, illness, and aging) in the body.
Blueberries, red cabbage, and dark chocolate are widely accepted as antioxidant superfoods, but did you know that dark beer also makes the list? That's right – drinking dark beers can actually help keep you healthy.
The darker the beer, the more antioxidants come with drinking it. Beers that are rich in roasted malts, such as porters, also possess a greater amount of antioxidants compared to their paler relatives.
As such, if you're after an enjoyable antioxidant boost, go for a porter instead of a light beer. Your body will thank you for it.
Potential Health Benefits if Consumed Moderately
A vast array of scientific research is popping up, suggesting that consuming dark beer in responsible quantities could have significant health benefits.
From improving bone strength to preventing blood clots and heart problems, porter beer in particular is being considered in a new light.
Patrons who want to drink and become healthier will likely make porters their new favorite.
Best Porter Beers
Now that we've established that porter beer is very much worth a try, you need to know where to start. If you're already a tried and true porter fan, challenge yourself and see how many you can tick off of the following list and how many you have left to try.
Are you ready to explore the best porter beers available for you to purchase?
Polygamy Porter Beer – Wasatch Brewery
Polygamy Porter is made at Wasatch Brewery in Utah. The name is a nod to Utah's age-old ban on polygamy – it being a third-degree felony in the state – but the figures drawn on the can don't seem to care.
The porter itself has chocolate and caramel notes and an ABV of 5 percent and is silky and malty, which is just what you want in a dark beer. You don't want to miss out on this scandalous porter – that's for sure.
Baltic Porter Beer
The Baltic area, comprising Estonia, Latvia, and Lithuania, is where the Baltic porter originated. The brew was exported to England where it became very popular – and soon enough, Londoners were creating their own version of the Baltic brew.
The distinct traits of Baltic porter come from the process of cold storage (in temperatures of around 30 degrees Fahrenheit) for several weeks, resulting in a mellow beer with very little yeast flavor. This process also leaves Baltic porters with a relatively high ABV of 7–8.5 percent, so it definitely packs a punch.
Black Butte Porter Beer – Deschutes Brewery
Black Butte Porter Beer is made at Deschutes Brewery in Oregon. It's brewed with five different types of malt – 2 Row, Chocolate, Wheat, Crystal, and Carapils – and it has an ABV of 5.5 percent, resulting in a sweet and creamy yet light and easy drink.
This outstanding beverage greets patrons with a mild earthy smell and leaves them with a fine, dry, and satisfying finish.
Everett (American Porter) – Hill Farmstead Brewery
The current operators of Hill Farmstead Brewery had a grandfather named Everett, who grew up on the land the brewery sits upon. The brewery's American porter "Everett" is named in his honor.
Don't be fooled by the drink's unassuming ecru packaging, as Everett boasts an intense 7.5 percent ABV with a perfect balance of roasted and sweet aromas that heralds an insanely complex flavor profile. And for the finish, Everett creates a strong impression of toasty dryness that hooks patrons.
Maple Bacon Coffee Porter – Funky Buddha Brewery
There's loads of flavor just in the name; branded as "a complete diner-style breakfast in a glass", this porter is sticky, salty, and smoky. It has a 6.4 percent ABV, making it an interesting addition to your breakfast feast.
A sip of this porter will make you experience nirvana thanks to the balanced blend of roasted malt, smoky coffee, and sweet maple. When you burp right after, don't be surprised if the tangy taste of bacon lingers on your tongue.
Last Snow – Funky Buddha Brewery
Funky Buddha Brewery holds nothing back when creating a beer. If you don't like the sound of Maple Bacon Coffee Porter, make sure to try the refreshing, tropical vibe of Last Snow instead.
This 6.4 percent ABV brew has a bold character with its balanced mix of creamy coconut and coffee that gives way to a dry and crisp finish. It's nothing short of a religious experience – trust us.
Best Porter Beer Brands
Over the years, we develop a taste for certain brands; the same applies to porter drinkers, too. When it comes to the art of brewing porters, some brands strike gold and get everything just right, catapulting them to the coveted realm of the best porter beer brands out there.
Whether you're completely new to all this or simply looking for something more, any brand on this list is worthy of being your next staple.
Guinness
Everyone's heard of Guinness, and everyone's tasted a Guinness black beer. The star of the show is the West Indies Porter, a ruby beer with 6 percent ABV. This porter was invented by Guinness in the early 1800s when brewers were still trying to figure out a way to keep beer fresh for long journeys.
The solution was simple and ingenious — just pump up the hops. With this new recipe, porter beer could be transported from Dublin to the rest of the world. Crucially, the beer would arrive fresh and not spoiled, delighting both the sender and receiver.
When you pop open a bottle of West Indies Porter, you're met with a foamy head and a toffee-caramel aroma. The taste speaks mainly of chocolate, but it's balanced out by the bitter barley and hops.
This porter is practical and tasty, with no sacrifices made in flavor – leaving you refreshed and satisfied with the entire experience.
Founders Brewing Co.
Founders Brewing Co. doesn't make just any old porter — they make a robust version that's sure to impress. This beer is silky and full and pours smooth and swallows smooth.
You'll notice the roasted coffee and graham cracker notes right from the first sip, enveloped by a hint of smokiness that provides the brew with so much more character.
It has a 6.5 percent ABV, with malt and hops all the way through. When you add this beer to your cart, expect to experience something "sweet" and "soft" with a strong foundation you can rely on.
How the finish feels is crucial to a great porter, and Founders has definitely mastered the art thanks to this brew's clean, dry, and bitter finish.
Sierra Nevada Brewing Co.
Until a fateful day in 1978, home brewing was illegal in America. Regardless, Ken Grossman had been tinkering with brewing equipment for a while, and with no other legal impediment, he eventually plucked up the courage to build his own brewery.
This is the origin story of Sierra Nevada Brewing Co. way back in the eighties.
The brewery remains open today, and throughout its history, it has produced a widely-renowned, highly-regarded porter beer. This brew – a 5.6 percent ABV can of magic – is a love letter to the original porters of London who transported goods to and fro.
Honoring hops in true American porter fashion, Sierra Nevada's offering roasts malt steeped in flavorful notes of black coffee and cocoa – making for a wholesome beer experience.
Deschutes Brewery
Deschutes (pronounced "da shootz") is a brewery/pub in Oregon that produces a variety of beers, but today, we're shedding a special light on its porters. From this brewery, you can purchase six different types of porter, each as good as the last.
The first is the famous Black Butte Porter, which we mentioned earlier. It has five types of malt in it and appears simple, but it's quite complex once you have a taste.
Black Butte Porter is one of the many reasons why Deschutes is a favorite brewery in the US. If you don't take to alcohol, there's a non-alcoholic version of the classic Black Butte Porter available that contains less than 0.5 percent ABV only.
The fun doesn't stop there, because there are five more variations of the Black Butte to try.
There's also Black Butte³, a vanilla-coconut imperial porter aged in whiskey barrels. At 15.1 percent ABV, this is about as strong as a porter gets.
Deschutes also sometimes produces a special porter to celebrate an anniversary, such as the Black Butte XXXIV Imperial Porter. It has an estimated 11.0 percent ABV and is designed to emulate tiramisu. You can imagine how the coffee, cream, ladyfinger, and booze flavors translate well to a beer.
Other iterations that Deschutes has done include a Whiskey Butte Porter and a Raspberry Black Butte Porter. You don't often find fruity flavors in porters, so the raspberry was a brave (and smart) invention.
Given its reputation, it's impressive how Deschutes has managed to produce different blends that appeal to all sorts of tastes.
Fuller's Brewery
Though it's located in the UK, Fuller's Brewery has strong ties with the US. In fact, it was one of the first English breweries to send its beer over here, and today, you can access a Fuller's beer with ease. Because it's in the UK, Fuller's Brewery shines brightly in the original style of porter beers.
The drink you're after is the London Porter. This 5.4 percent ABV brew is a flashback to where porter beer began — pre-Victorian London. It's rich, chocolatey, and filling, just what a busy porter would need at the end of their night.
Samuel Smith Brewery
The history of beer is long and rich. When an original brewery is still up and running centuries later, you shouldn't turn down one of its beers. Take Samuel Smith's Brewery as an example – the oldest brewery in Yorkshire, England that shows no signs of slowing down.
You'll be interested to know that it has a porter on offer, one that's 5 percent ABV and made with water from the original 1758 well.
It's called the Taddy Porter, and it has every quality that a good English porter should have — a black appearance with a deep brown glow, a thick head, and an authentic brewing process behind it. Just one sip, and you'll experience a brew that history has perfected.
You might also be interested in...