What Root Beer Is: Taste, 9 Brands + 8 Best Beers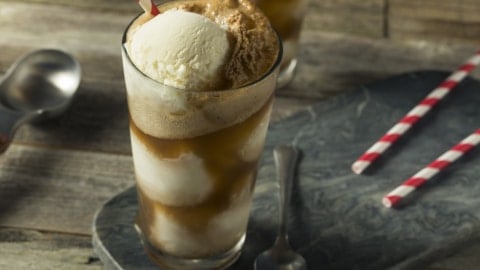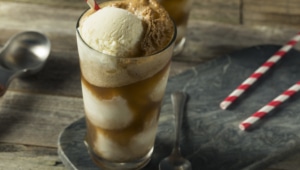 Root beer is a true-blue American staple that literally took its roots in the continent. The beverage's unique and amazing flavor has made it popular across the country and around the world. Here you will find out which root beer you should definitely try and what benefits the beer has.
Chances are, you've already tried root beer before or — at the very least — heard about it (and probably became intrigued by its name). However, there are still plenty of things to learn about this classic beverage, such as:
What root beer is, its characteristics, origin, and qualities that set it apart from the rest
The best root beer brands and root beers to get your hands on if you're ready to dive deep into this beverage
The different types of root beer for adding variety to your drinking experience
Easy-to-follow recipes if you'd like to brew your very own refreshing glass of root beer.
Ready to learn more about this classic, cozy drink? Let's explore all the basics of the root beer world. In the end, you'll emerge armed with all the knowledge you need to fully appreciate this trusty beverage.
What Root Beer Is
Root beer is a popular North American soft drink. It's a caramel-colored beverage with a nice level of carbonation and a foamy head, perfect for those who want the fizzy finish of regular soda with a twist.
The beverage's sweet and unique flavor has made it a favorite among many people, especially those who'd like to be in on the fun without getting drunk (or being kept wide-eyed the entire night).
Also interested in lager beer? Here you'll learn more about it.
What Root Beer Is Made Of
Root beer was originally made using the roots and bark of sassafras and sarsaparilla, native plants that were combined with other flora in smaller quantities.
However, since sassafras was deemed carcinogenic in 1960, root beer is now made using artificial flavoring or modified sassafras extract. This is combined with water, sugar, yeast, and other flavorings to make the tasty beverage.
Why It Is Called Root Beer
The "root" is in reference to the sassafras root which formed the traditional foundation of the beverage.
The first commercially available root beer was sold as "root tea", but the name was changed to "beer" to make it more appealing to the sensibilities and tastes of the customers (who were predominantly male miners).
It was also marketed as an alternative to traditional beer during the Temperance Movement as it typically doesn't contain alcohol.
Does Root Beer Have Caffeine?
Most commercially available root beers don't contain any caffeine. This is because caffeine doesn't naturally occur in the brewing process or in any of the typical ingredients.
While other sodas are made with the kola nut — a caffeine-dense ingredient originally used as a flavoring when brewing Coke and other popular soft drinks — root beer doesn't, rendering it effectively caffeine-free.
Because of this, root beer is a great choice for anyone wanting to limit their caffeine intake, children, or those who can't have caffeine for religious or medical reasons. If you do want that extra boost, however, some brands (such as Barq's) have a caffeinated option available.
When Root Beer Was Invented
Root beer as we know it today originated in the late 1800s. Charles Elmer Hires, a pharmacist, began selling dried sassafras tea in 1875 and then moved on to sell extract and, eventually, bottled root beer.
However, the rising popularity of the beverage was opposed by groups who crusaded against the influence of alcohol. Fortunately, independent testing vouched for root beer as an alcohol-free drink, and by 1900, it became widely popular across the US.
Sassafras had been used medicinally and for cooking by Native Americans. The first recorded use was in 1577, although it's almost certain it was used way before it was ever written down.
The plant was brought back to England in the late 1500s as well, so it was well-known and being consumed long before Hires began selling root beer.
Taste and Flavor of Root Beer
Root beer has a unique flavor that's typically described as sweet and herbal with notes of vanilla, molasses, and mint. The exact taste, however, varies between brands or batches.
While most people like root beer, some people trying it for the first time have often reported the taste to be akin to that of mouthwash or medicine. It was marketed as a medicinal drink originally, so maybe they're onto something. However, root beer generally tastes quite pleasant to most.
Ingredient and Extracts of Root Beer
Apart from the three essential ingredients in root beer, many other flavoring components are often added. The most common of these is sarsaparilla, which is very similar in flavor to sassafras and can even be used as an alternative base ingredient.
Other common additions include vanilla, licorice, ginger, wintergreen, caramel, and aniseed. In addition to flavorings, many modern root beers include thickening agents such as yucca extract or soybean protein to help give the beer its traditional foamy head.
Alcohol in Root Beer
In Europe, some early brewing companies produced root beer as a "small beer", which contained an alcohol content of 2 percent or less.
However, root beer made in the US has been alcohol-free in its origins. Today, almost all root beer is alcohol-free, although a few brewers have produced specialized alcoholic root beer.
What Root Beer Float Is
Creatives who wanted to enjoy root beer, but not just root beer, have taken refuge in the popular root beer float. This drink relies on a glass of root beer with a generous scoop of vanilla ice cream on top.
The combination is then consumed through a straw or using a spoon. As the ice cream slowly melts, it combines with the beer, making for a creamy and pleasant dessert drink.
Best Root Beer Brands
In the mood for a root beer now? While there are plenty who swear by the path of root beer, there are a select number of brewers who have perfected the drink so well that they've ascended to the coveted halls of classic brands.
These traditional, delicious offerings capture root beer's true essence and keep everything classy.
Sprecher Brewing
This Milwaukee-based brewery produces many beers as well as sodas, but it's most famous for its root beer. In fact, Sprecher's makes more root beer than it does any other beer; its brew was even heralded as the "Best Root Beer" by the New York Times in 2008.
The brewery can't share its famous recipe, of course, but one thing that likely makes its root beer so great is that it's sweetened with honey rather than high-fructose corn syrup or artificial sweeteners.
Hires Root Beer
Hires Root Beer was the original and was named after the root beer entrepreneur himself. It was the second-longest-running soda brand in the United States, beaten out only by Vernon's Ginger Ale which predates it by ten years.
The company has since been acquired by Dr. Pepper Snapple Group, but its beverages still retained their original flavor until the product was discontinued in 2022.
Virgil's Root Beer
Virgil's root beer is a great option if you're looking for something all-natural. This handcrafted soda is made without artificial flavors, artificial colors, or any GMO products. Instead, the beverage uses a 15-spice blend that contains anise, nutmeg, licorice, cinnamon, and cloves.
There's also a zero-sugar, zero-calorie root beer on offer, something that's often hard to find in the handcrafted, small-batch market.
Frostie Root Beer
Frostie Root Beer entered the market in 1939, but today, it still retains its classic, simple flavor. The beverage is sweetened using cane sugar, as opposed to more modern, cheaper, and more popular alternatives. This choice of sweetener lends the drink its unique taste.
While it can be a little difficult to find a Frostie in the wild, plenty of original-recipe, glass-bottled beers are available online.
Boylan Root Beer
The Boylan Bottling Company was founded in 1891 and specialized in brewing birch beer, but it's well-known today for making handcrafted soda. Boylan's root beer boasts a rich and unique flavor derived from cinnamon, sweet birch, vanilla, and wintergreen oil.
The result is an earthy and woody root beer that's utterly refreshing in its own right. While this drink has a slightly higher price point thanks to its choice of using cane sugar as a sweetener, Boylan's root beer is overall a better-tasting beverage compared to many others.
Henry Weinhard's
Another gourmet option that also uses cane sugar is the root beer from Henry Weinhard's. As a slice of history, the brewery came about during the Prohibition era, effectively keeping drinkers out of trouble by offering a suitable, alcohol-free alternative.
This root beer is masterfully made with sassafras, vanilla, and honey, resulting in a sweet and simple blend that appeals to all types of palates. Today, the drink is still sold in traditional glass bottles.
Red Arrow Root Beer
If you're after a slightly more complex brew, crack open a bottle of Red Arrow. This Michigan-based root beer has a cult following, mostly due to its wintergreen and licorice blend that's coupled with a distinct spice mix.
A truly patriotic soda, Red Arrow gets its name from the Red Arrow 32nd Infantry Division of National Guardsmen who fought bravely for the country in both World Wars.
Sioux City Root Beer
A product of White Rock Beverages, Sioux City Root Beer was one of the first upmarket sodas to hit the market. These "saloon-style", cane sugar soft drinks come in stout glass bottles and feature old-fashioned cowboy designs to match.
One of Sioux City's other signature sodas, the Sarsaparilla, even makes a brief cameo in the film The Big Lebowski.
Dang Butterscotch Root Beer
This unique root beer gets its name from customer reactions. The brewery, Imperial Flavors, proudly touts the beverage as something that'll make you say, "Dang! That's good!".
In particular, the brewery's butterscotch root beer offering is the real highlight of the product line. It's a sweet, creamy blend that's just a tad bit salty and is perfect if you're not a fan of herby or minty root beers.
Best Root Beers
While the above root beers are all a real treat, sometimes, you just want something a bit simpler. Check out the following listing of modern beers that are not only widely available but also easier on the wallet.
These options are just as delicious and will give you that classic root beer flavor without breaking the bank or sending you off on a hunt.
Mug Root Beer
You'll recognize this brand for its iconic bulldog mascot, creatively named "Dog". Mug root beer has a simple, sweet, refreshing flavor and a unique aroma — just a whiff and you can already tell you're in for a real treat.
Named for the traditional beer handles or mugs root beer was served in, this popular beverage dates back to Belfast Beverage Company in the 1940s, but it has since been acquired by PepsiCo.
Barq's Root Beer
Barq's is one of the oldest root beer companies that are still widely commercially available today. The brewery's slogan is simply "Drink Barq's. It's Good.", and its continued popularity indicates that this sentiment holds plenty of water.
Even better, Barq's is also one of the only available root beers that contain caffeine, so pick one up if you're in need of a kicker.
A&W Root Beer
A&W root beer is one of the most popular brands of root beer on the list, so you know you're in good hands when you pick up a drink or two. It's also one of the only brands that are readily available outside of the United States.
Dating back to its humble roots in 1919, A&W root beer has exploded into the massive brand that it is today, even expanding to include a dedicated restaurant chain.
Stewart's Root Beer
Another brand boasting a restaurant chain is Stewart's, a brewery that markets sodas as "fountain classics". These beverage offerings boast a nostalgic flavor profile ranging from birch and cherry to orange and grapes.
Of course, the real highlight is Stewart's root beer, a caramel-colored, cane sugar drink that's as fizzy and refreshing as it gets.
Dad's Root Beer
Another old-fashioned favorite, Dad's Root Beer has been a popular choice since its inception in the 1930s. Known for its incredible foamy head, this glass-bottled root beer is still owned by a small local group and features the classic notes of wintergreen, vanilla, and licorice.
Other recognizable products from Dad's Root Beer Company include Bubble Up and Sun Crest — lime and orange sodas, respectively.
IBC Root Beer
These stout-bottled, traditional root beers are flavored with cane sugar, which is relatively uncommon among popular, readily available root beers.
Throughout the company's history since its founding in 1919, its root beer has hardly changed flavors. IBC root beer still gives you that rich, complex flavor that conceals hints of citrus, a blend that's truly unique to the brew.
Bundaberg Root Beer
Bundaberg root beer is a classic that's made using sarsaparilla root, ground ginger, licorice root, vanilla bean, and molasses, creating an expansive flavor profile that leaves multiple dimensions in your tastebuds.
The brewery originates from Australia, but if you find yourself in the land down under, you might be in for a shock. That's because this root beer is marketed as Sarsaparilla there, but don't worry, it still has the same great flavor.
Dog N Suds Root Beer
You might be more familiar with Dog N Suds, the restaurant, but this chain also sells a world-class root beer brew of the same name.
If you're lucky enough to have a Dog N Suds near you, pop in for a hot dog and a handle of fresh, sparkling root beer.
If not, don't worry as Dog N Suds Root Beer is widely distributed and should be available somewhere close by.
Recipes and Tips: How to Make a Homemade Root Beer
One of the advantages of root beer is that you can make it at home. All it takes is a creative spirit that thrives with experimentation, the necessary ingredients, and the desire to brew your very own glass.
As a plus, root beer also lends itself to a wide variety of twists, so you're in for a refreshing experience.
How to Make a Root Beer Float
For those warmer days or if you're just feeling a little fancier than usual, go for a root beer float instead of the usual glass.
Root beer float is a refreshing combination of the beverage and ice cream on top, making it a perfect drink for when you're with friends or at the beach. It's also quite simple to make, so there's no need to don your lab coat. Simply grab your favorite root beer and some ice cream.
Prepare your root beer (either brewed at home or one you bought outside) and some vanilla ice cream
Get one or two scoops of ice cream into a tall glass
Slowly pour the root beer into the glass, making sure to stop and start periodically if the foam rises too high
Grab a straw or spoon and enjoy the treat.
While vanilla ice cream is the typical accompaniment to root beer, feel free to experiment with other flavors. Great options include butterscotch, cherry, or chocolate. For an even better experience, try combining different ice cream flavors and see which ones you like together.
How to Make Alcoholic Root Beer
As we've mentioned, root beer is traditionally non-alcoholic. However, if you'd like the refreshing flavor of the beverage but with the kick of usual bar drinks, it's a good idea to look into making alcoholic root beer. Also called "hard" root beer, alcoholic variants follow roughly the same steps as brewing regular beer.
Bring water to a boil and add your choice of spices, such as licorice, vanilla, and wintergreen
Add dry malt extract, sugar, and the hops you'd like to use
Once the batch has been boiling for at least 10 minutes, throw in the yeast nutrient
Cool the solution (wort) and pour it into a fermenter before adding yeast on top
Mix molasses and water and partition the mixture among the bottles
Pour the wort into the bottles, making sure to leave enough space on top for the foam
Let the beer ferment for at least two more weeks before refrigerating the bottles.
After this complex procedure, you now have a refreshing serving of hard root beer, one that you can proudly say you've brewed yourself. Understandably, brewing root beer seems daunting.
If you'd rather not go through the hassle, shop around for commercially available hard root beers, especially since these drinks are also great mixers for whisky and other liquors.
How to Make DIY Root Beer at Home
What makes root beer virtually non-alcoholic is that the wort isn't allowed to ferment for long.
If you're interested in making root beer at home, the process is roughly similar to that of hard root beers, but there are key differences (such as the time it takes before the beers are refrigerated). For this, you'd need root beer extract, sugar, and beer yeast.
Mix water and sugar together in a saucepan and stir until boiling
Reduce heat and allow the mixture to simmer while stirring to ensure that the sugar is completely dissolved
Add the root beer extract and beer yeast and mix well
Pour the mixture into a bottle or jug and store at room temperature for a full day
Check the beer for appropriate carbonation. If you'd like a fizzier drink, let the beer ferment for a couple more hours
Once you're happy with the carbonation level, immediately refrigerate the bottles to prevent further fermentation.
There are plenty of opportunities for creativity with this root beer recipe. For one, you can also make your own spice mix instead of purchasing extract. This might require more experimentation, but it's a fun process that'll count as extra DIY.
Types of Root Beer
If you love root beer flavor, you're in luck. There are many different types of root beer products, so you're sure to find one that suits your wants and needs.
If you're looking for alternatives in the market, make sure to check out the following popular favorites.
Diet Root Beer
Available from most big brands and some handcrafted labels, you can enjoy root beer without the sugar and calories. Breweries often make diet root beer options alongside regular offerings, so there's often no need to search far and wide for a refreshing glass that doesn't feel heavy on your stomach.
Read reviews as well and feel free to experiment as many diet options might have vastly different flavor profiles than their regular counterparts.
Alcoholic Root Beer
Putting the "beer" back in "root beer", hard root beers satisfy the cravings of adults who want some kick to their drinks.
As mentioned, there's a range of commercially available hard root beers, most of which are sitting at a comfortable 5 percent ABV.
Note that because of the higher alcohol content, hard root beers also pack a heavier calorie count.
Root Beer Milk
If you can mix root beer and ice cream, why not do the same for milk? The answer to that is root beer milk, a fun concoction that does away with the fizz and tastes similar to a root beer float.
Root beer milk is also quite stable and is a great way to get kids to drink milk in a novel way.
Root Beer Popsicles
Root beer popsicles are exactly what they sound like — excellent treats for a hot day. Especially popular among kids, root beer popsicles might be your child's new favorite dessert.
All it takes is root beer, vanilla ice cream, and a popsicle mold. Pour flat root beer (one without the fizz) together with the ice cream, whisk, and pour into the molds. Keep refrigerated until they're ready for consumption.
You might also be interested in...