Slow Cooker Beer Caramelized Onion Grilled Cheese Sandwiches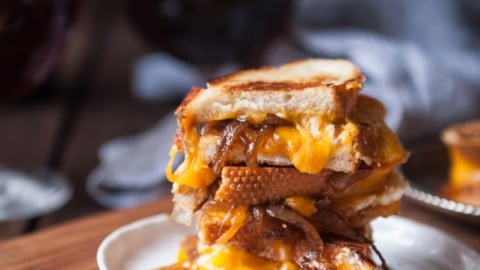 Slow Cooker Beer Caramelized Onion Grilled Cheese Sandwiches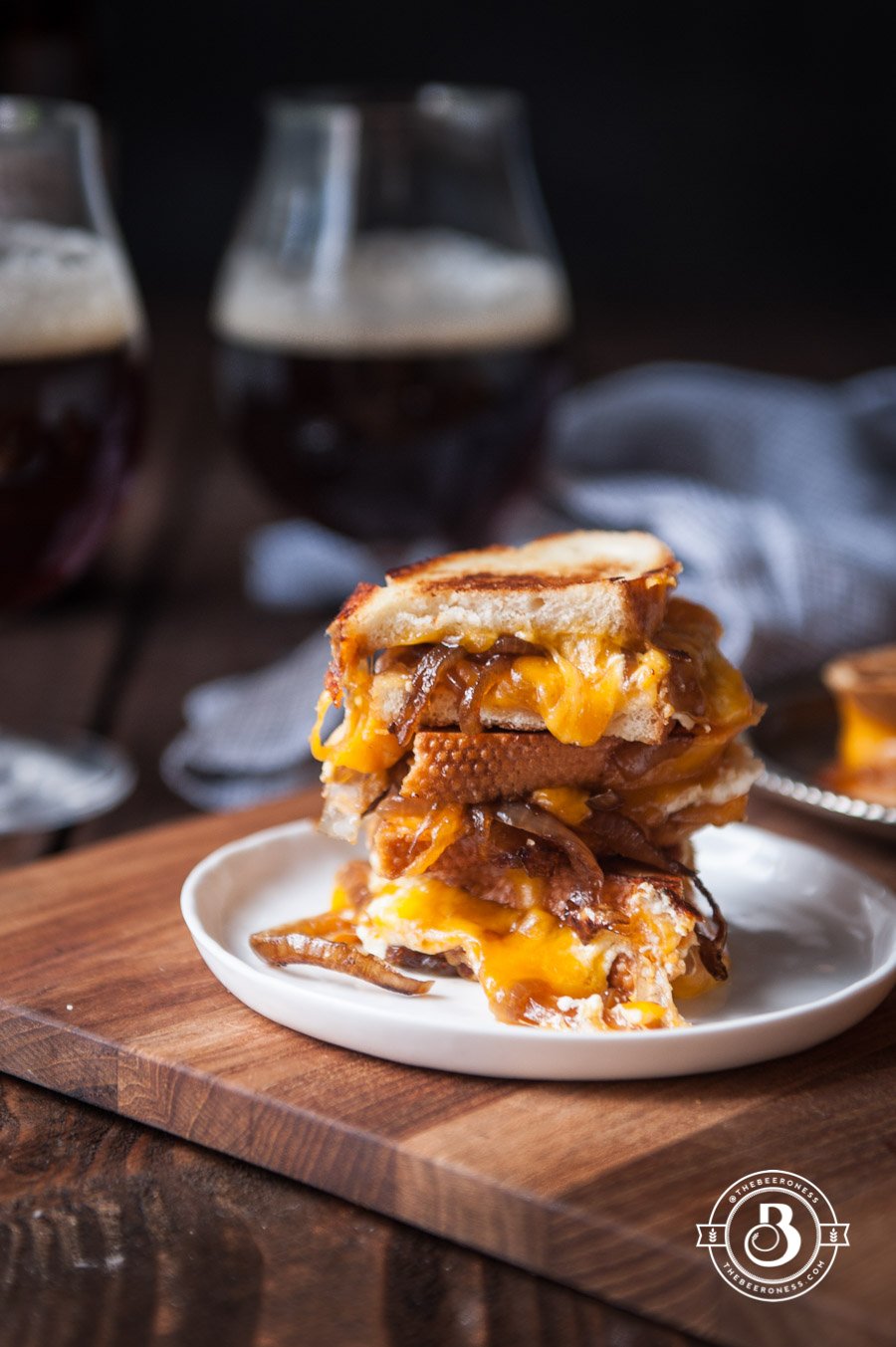 There are things you learn when you decide to chase the knowledge of an entire industry down an ever-expanding rabbit hole. You learn the lingo; at first just to keep up in conversation and translate what is being said. Then you learn it enough to speak intelligently about it, with terms like "lactobacillus," "back sweetened," and "TTB."
You learn that in this world, "Micheal Jackson" is a famous beer author, not a pop star and you only make that mistake once. You learn the major players, the awards, and who's winning them. Eventually, you find your place. Or you fight to make one for yourself because there was previously no void for you until you created one.
The thing that takes some getting used to isn't so much the void you've created in this world, it's the one that has been created in you. It's how you spend the weekend chasing down the beer you've only just read about, not for anything other than to quench your own curiosity. You find you've spent two hours googling "kettle souring" and figuring out where and when it started. You wake up in the middle of the night with ideas, and spend your vacation looking for breweries no one has ever heard about. Not because it helps your career, or because you need it for work, but because you want to. Because the industry you tried to make your job became your hobby and your most fascinating interest.
You want to figure out if you can make caramelized onions in a slow cooker because that just seems like it makes sense, but you can't do it without immediately wanting to add beer. Because craft beer is always an app open in your brain that is running somewhere in the background. because it's more than just beer, it's a community, a knowledge base, an art and you can't stop thinking about it.
Or maybe that's just me.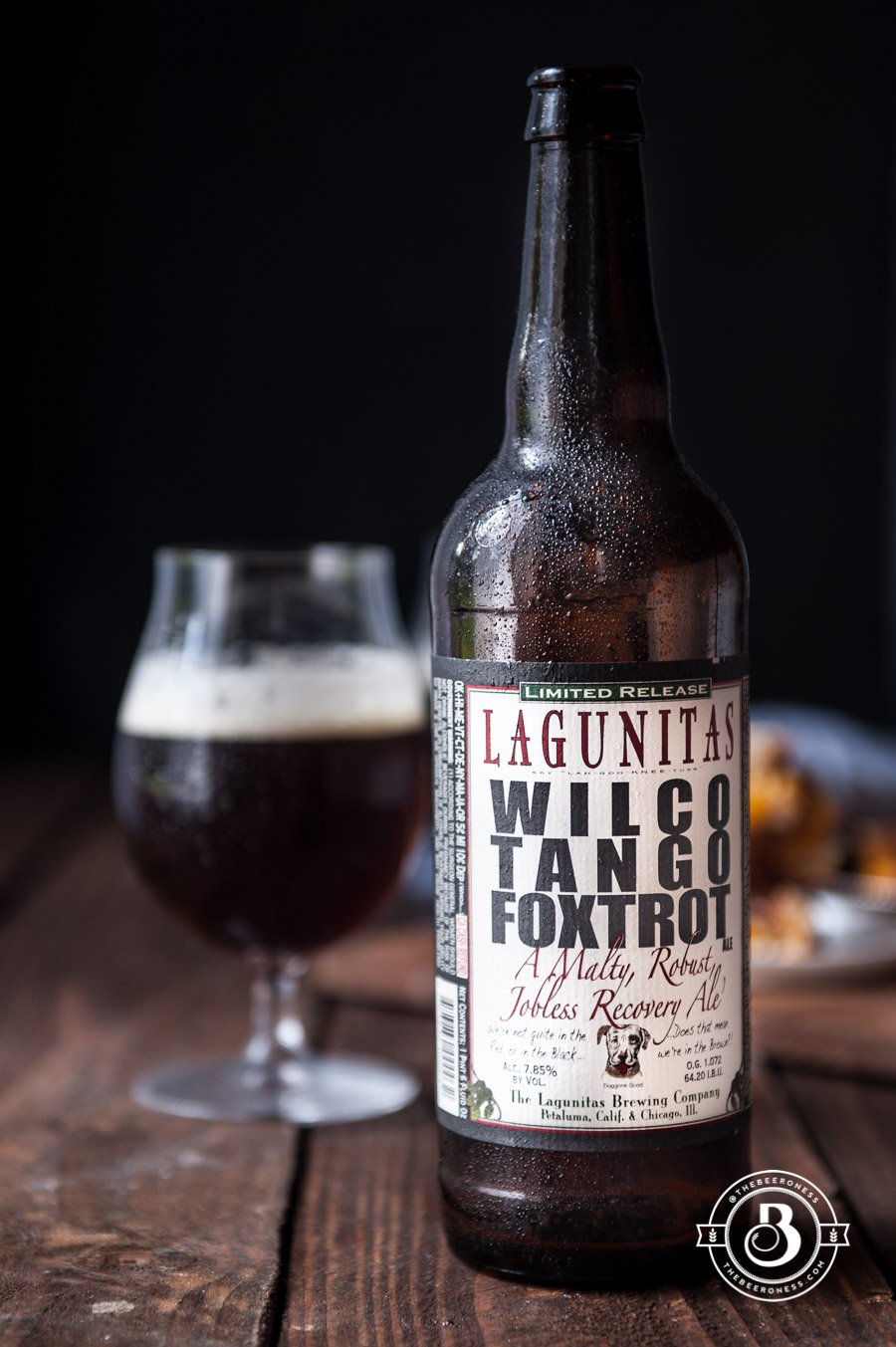 I used Lagunitas WTF for these onions. It also pairs really well with this little sandwich. Perfect for a football game, even if you might have to share.
Slow Cooker Beer Caramelized Onion Grilled Cheese Sandwiches
Ingredients
For the Onions
2

sweet white onions

Walla Walla, Maui, Vidalia

1

tablespoon

unsalted butter

3

tablespoons

brown sugar

½

cup

beer*

1

teaspoon

salt
For the Sandwiches
1

French baguette

sliced on the bias

8

oz

sharp cheddar

sliced

4

oz

goat cheese

Butter for cooking
Instructions
Thinly slice the onions.

Add the onions, butter, brown sugar, beer and salt to a slow cooker. Cook on low for 8 to 10 hours or until soft and dark. Stir occasionally, if possible.

Use the onions immediately, or store in an airtight container in the refrigerator for up to a week.

Butter one side of each slice of bread. Add a few slices of cheese to the non-buttered side, top with a tablespoon or two of the caramelized onions, a few teaspoons of goat cheese, then more slices of cheddar. Top with another slice of bread, buttered side out.

Cook in a pan over medium high heat until cheese has melted and butter is golden brown. Slice and serve immediately.
Notes
Use a darker, malty beer. A brown ale, stout, porter or Belgian ale will work really well.
I use this slow cooker (affiliate link).