Oven Roasted BBQ Ribs With Stout Barbecue Sauce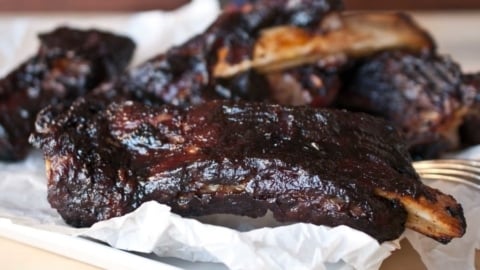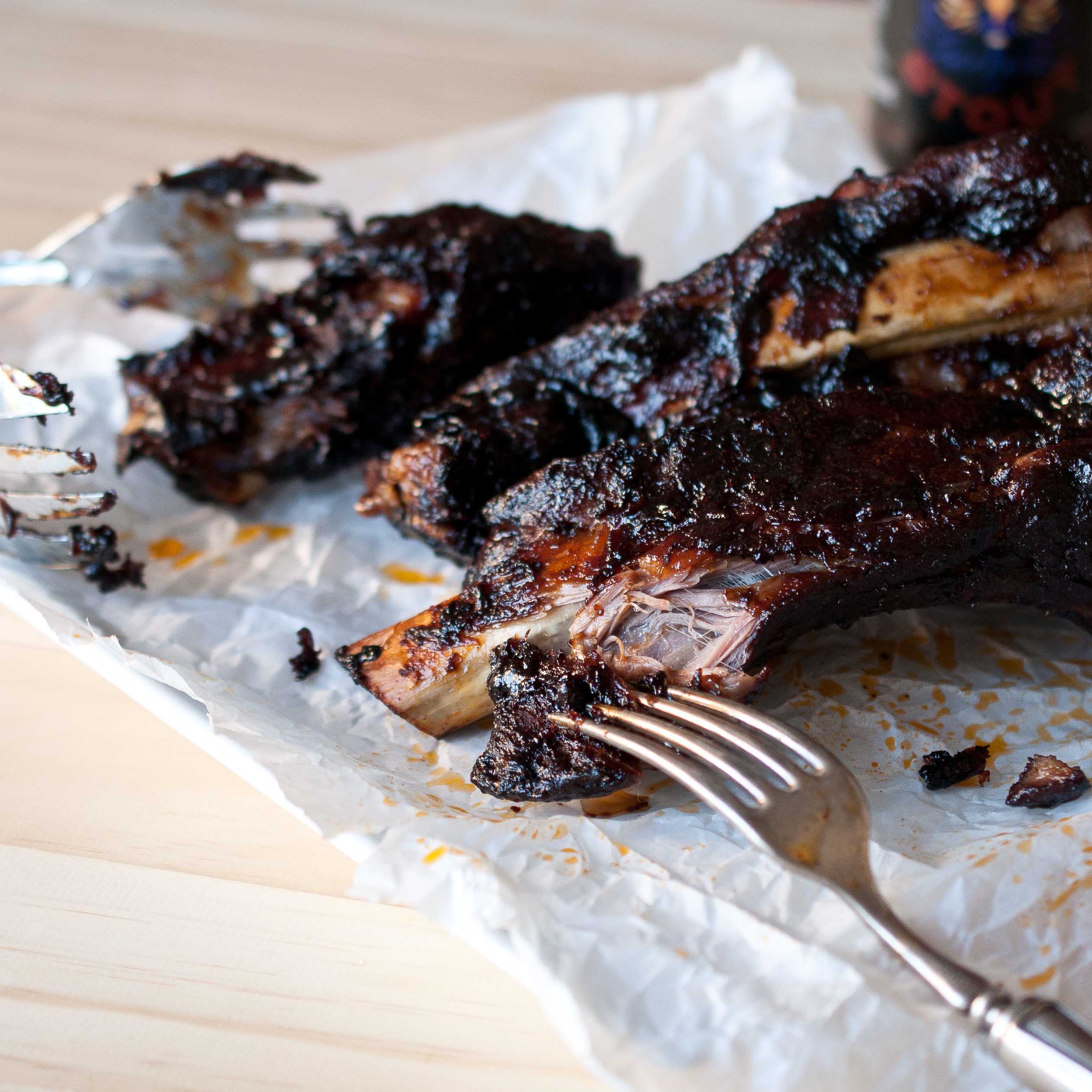 I hate to break it to you but you have probably never barbecued in your life. How dare I say such blasphemous things, you toss burgers and steaks on the grill every weekend?!
That's not Barbecue, it's grill. And I would never take away from the fantastic results we can get with a backyard grill, and the amazing flavors that can work their way into your food, but it's not barbecue.
Barbecue is long, slow and low and the temperature is usually between 240 and 270 degrees. Grill is short, fast and hot, a nice char with a juicy middle.
I wanted to see if I could use my oven to get close the flavors of true barbecue, and while I was missing the smokey flavor, these were some of the best homemade ribs I have ever had. The trick is long, slow and low.
Meat choice is important as well, I used Choice ribs. You know that cute little sticker that sits beside the label on your steak packages, baffling you to some degree with the designation of Prime, Choice or Select, as to why they can't just be honest and say, "Great," or "Pretty Good," and, "Not that great, but it's cheap!"
Here are the Cliffs Notes:
Prime: The best and most expensive
Choice: Still great, not as good or as expensive as Prime
Select: Not good, don't bother
Unlabeled: Bad, didn't even earn the lowly title of Select.
Inspected By The USDA: Don't be fooled, all meat is inspected by the USDA. Some stores use this to distract you from the fact that it is an ungraded piece of meat, and therefore not any good. Prime is obviously the best, but also the most expensive. When I experiment with a recipe, I usually go with Choice because it is a good cut of meat, but if the recipe doesn't turn out well I didn't waste $50 on the venture.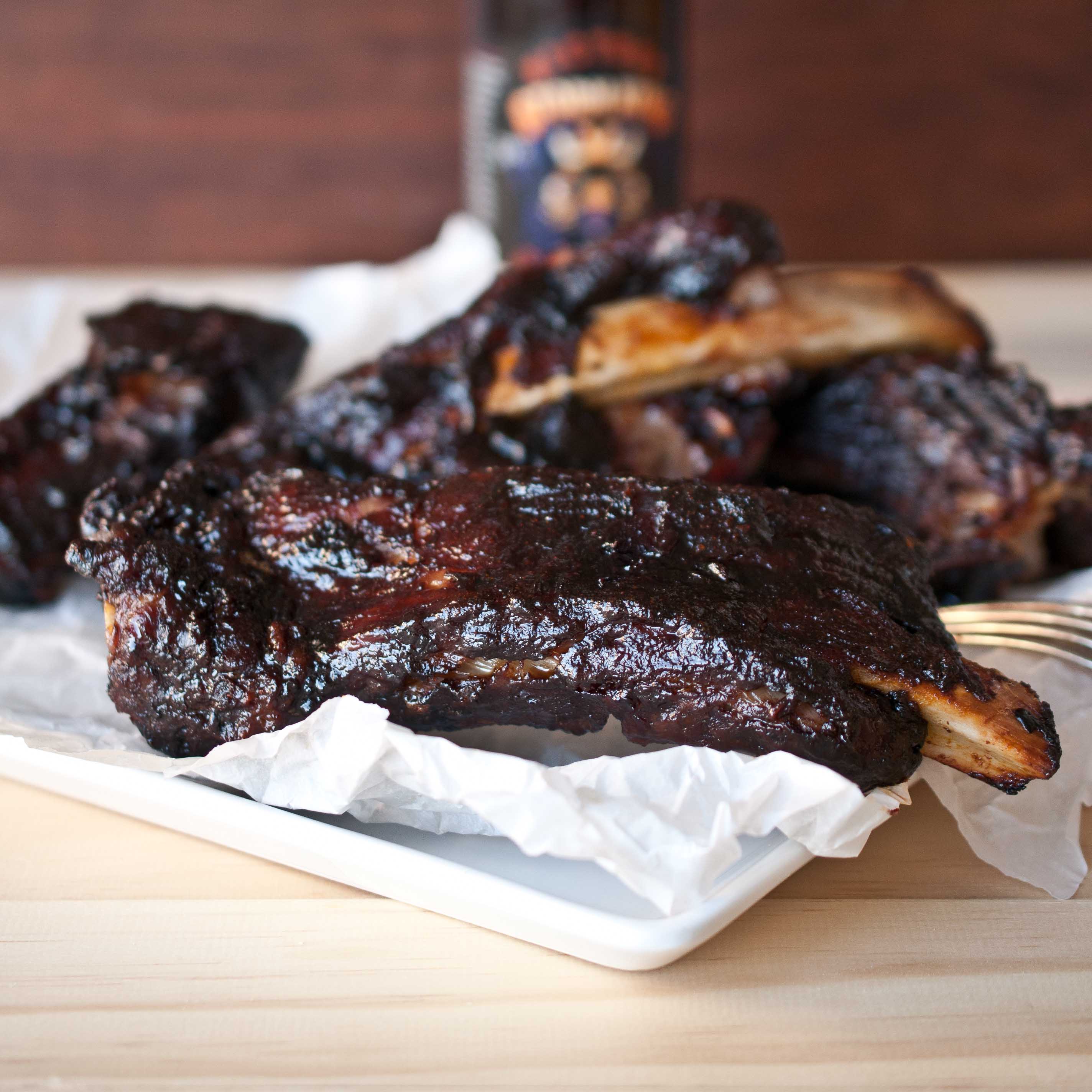 Oven Roasted BBQ Ribs With Stout Beer Barbecue Sauce
4 lbs Bone In Baby Back Beef Ribs (Choice or Prime)
1 tsp salt
1 batch Stout & Sriracha BBQ Sauce
Preheat oven to 250.
Line a baking sheet with aluminum foil, place ribs on top. Sprinkle ribs with salt on all sides. Brush with BBQ sauce and roast in the oven at 250, turning ribs and brushing with BBQ sauce every 30-45 minutes until fork tender, about 4 hours.