Slow Cooker Stout Caramelized Onion Dip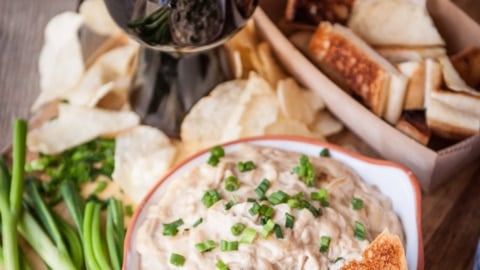 Slow Cooker Stout Caramelized Onion Dip
I don't do resolutions. That's wrong. I do. Every year. Just not the ones that normal people do. Mine are never about giving things up, that's desolate. Resolutions should give you hope about the future, not dread.
I make resolutions that make me want to plow forward into the new year. Resolutions like, "learn to make Gnocchi," or "go to one new brewery a month," or "learn how to re-wire a lamp."
This year, I'm on track. I think. My resolution is to put good into the world. This year, more than ever, it's important. I've donated money, made meals for homebound friends, donated blood (remember that?!). One of my ill-advised resolutions-adjacent goals was to compliment strangers. This isn't good for me, it makes me look creepy. As in: there is some woman going home to her boyfriend saying "Some girl at the grocery store told me that me my hair was pretty. It was creepy."
But I'm not giving up. There is this very nice retirement home down the street from my house. One that I had no idea existed for a year, I literally thought it was just a really big house, and the owner really liked to wear scrubs. I wish I was joking. I'm trying to summon the courage to bake a huge batch of cookies and bring them by.
Not just for the residents, but for the staff. I know it's hard work that doesn't pay as well as it should. For some reason, I'm not nearly as brave as I should be when it comes to human interaction. I have no problem jumping off cliffs or out of perfectly good airplanes, but for some reason human interaction is more fear-inducing.
I thought about bringing them this dip, but that's less explainable. We don't really have a box in our brain for "the neighbor girl brought me this onion dip," but cookies, we have a brain box for neighbor cookies.
I'll keep you updated.
Wish me luck.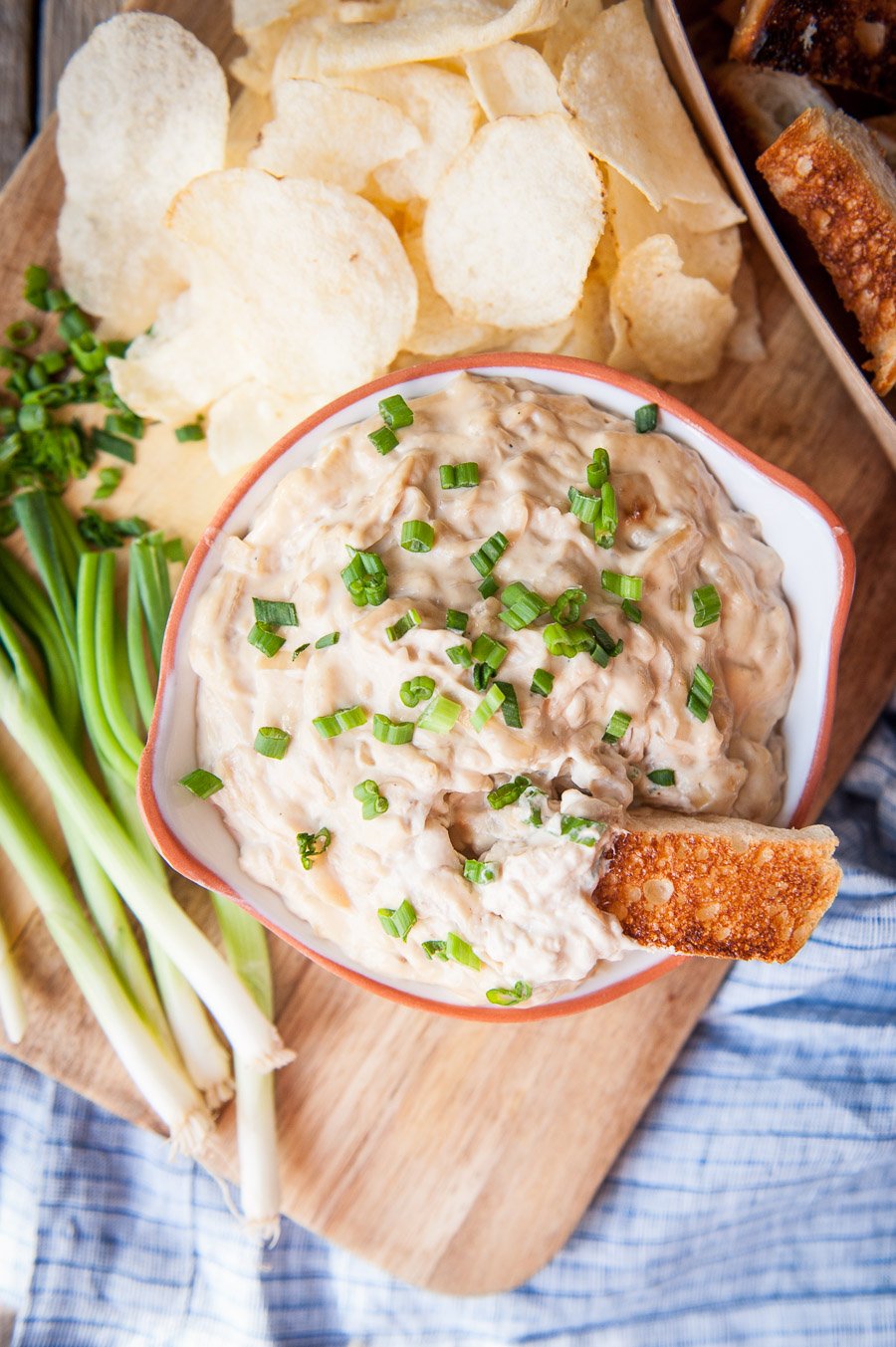 Slow Cooker Stout Caramelized Onion Dip
Ingredients
3

large

1.5lbs sweet onions (Walla Walla, Maui, Vidalia)

2

tablespoons

28g butter

1

tablespoons

16g brown sugar

1

teaspoon

6g salt

½

cup

118g stout beer

8

oz

cream cheese

16

ounces

sour cream

1

teaspoon

5g Worcestershire

1

teaspoon

3g garlic powder

1

teaspoon

3g black pepper

¼

cup

chopped green onion
Instructions
Thinly slice the onions.

Add the onions, butter, brown sugar, beer and salt to a slow cooker. Cook on low for 8 to 10 hours or until soft and dark. Stir occasionally, if possible.

Add the cream cheese, sour cream, Worcestershire, and garlic powder.

Cook on low for two hours, stirring occasionally. Stir in the pepper, salt to taste.

Add to a serving dish, sprinkle with green onions.