Puff Pastry Churro Curls with Chocolate Stout Dipping Sauce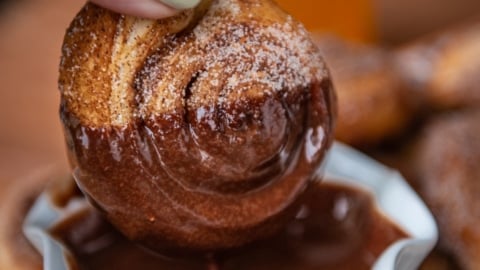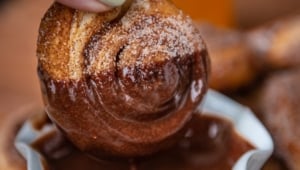 Puff Pastry Churro Curls with Chocolate Stout Dipping Sauce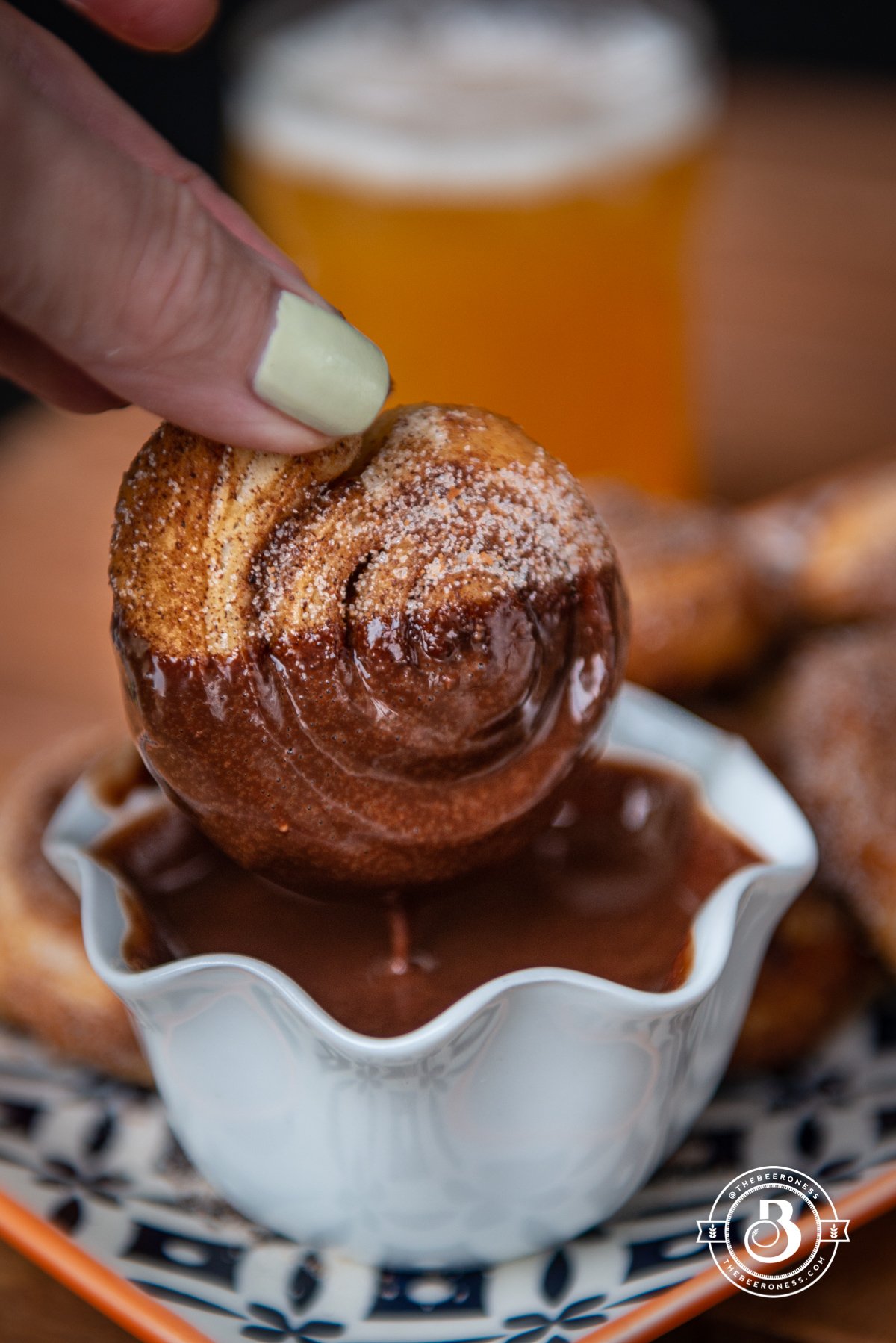 I've been taking stock quite a bit lately, haven't you? What's in the pantry (how did I get pickled raisins and why do I still have them?), what's in my life (so many good people), what I'm grateful for (lots and lots).
This helps, I promise. It helps you make dinner, helps you get out of bed, helps you to stay present. These are all things we need right now. In a previous life, I was a social worker for gang kids in South Central Los Angeles, and I actually have a Masters Degree in Psychology. Which totally helps me cook with beer, obviously.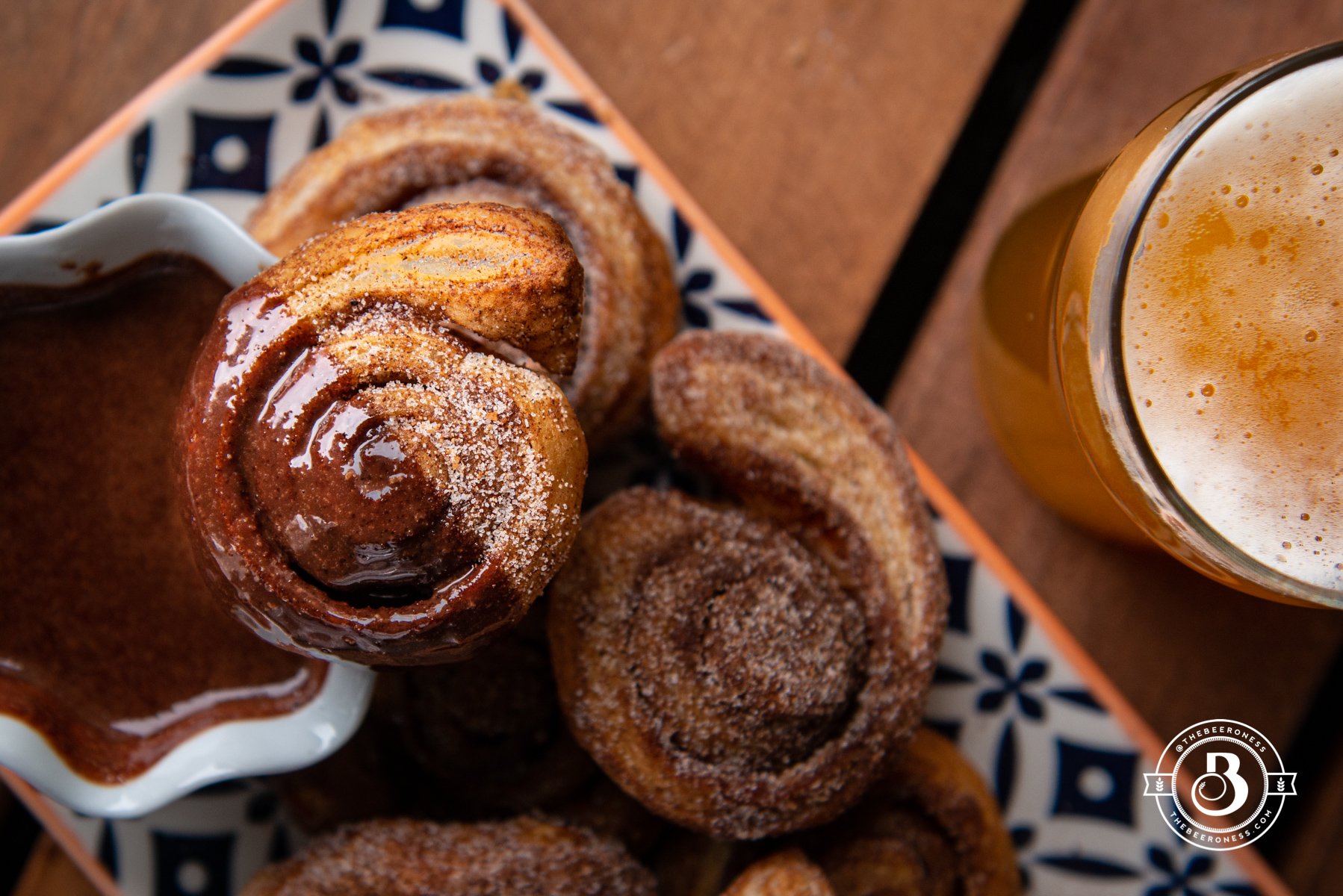 But I will tell you this, when anxiety starts to creep up on you, the simplest way to keep it at bay is to sit in the moment. "I'm ok, right now, I'm fine". Take a deep breath, focus on what's in the room around you. For me, cooking and baking help. It helps me to stay focused on the task at hand, and gives me something to look forward to, even if that's just fake churros.
If you can pay your bills, feed your family, and if that family is healthy, you are really, really fortunate. It's ok to be a mess right now, that's normal. Let yourself feel it for a second, then pull yourself back and remember that you're ok, and you're doing pretty damn good. Then make yourself some puff pastry churros because you've earned it.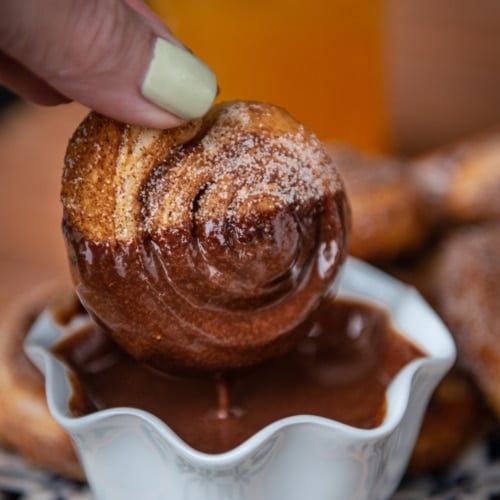 Puff Pastry Churro Curls with Chocolate Stout Dipping Sauce
Ingredients
For the puff pastry:
2

cups

240g flour

1 ¼

cup

285g very cold butter cut into cubes

½

teaspoon

3g salt

½

cup

4oz very cold beer (pale ale, pilsner, pale lager)
For the pinwheels:
1

tablespoon

cinnamon

1

tablespoon

brown sugar

¼

cup

white sugar

¼

teaspoon

salt

1

tablespoons

butter

melted

1

tablespoons

beer
For the chocolate sauce:
1/3

cup

2oz chocolate chips

2

tablespoons

stout beer

2

tablespoons

heavy cream
Instructions
Add the flour, salt and approximately half of the butter to a food processor, pulse 10-15 times until just combined.

Add the remaining butter, pulse to combine (don't over-process).

Add the flour mixture to a flat surface, make a well in the center, add the beer.

Mix with your hands until combined (this can also be done in a food processor, just make sure not to over mix or the dough will turn out tough).

Add to a lightly floured surface, roll into a rectangle about ½ inch thick. Fold into thirds, like a letter about to go into an envelope.

Roll again, then fold again. Repeat the process 3-4 times (this is how you get the layers).

Wrap in plastic wrap and chill for at least 2 hours (can be made several days in advance).

Preheat the oven to 425°F.

In a small bowl stir together the brown sugar, white sugar, cinnamon, and salt, set aside.

Roll the puff pastry into a rectangle on a lightly floured surface.

Add the melted butter and beer together (warm again if the beer makes the butter seize a bit) then brush the rectangle with the mixture.

Sprinkle liberally with a little less than half of the cinnamon-sugar mixture, reserve the remaining mixture.

Starting on the long end, roll the puff pastry into a tight log. Slice into 1-inch slices.

Add the slices, cut side up, to a baking sheet covered with a sheet of parchment, press down to flatten the slices.

Brush slices with the beer mixture.

and then sprinkle with a little of the sugar mixture (reserve the remaining cinnamon-sugar mixture).

Bake for 18-20 minutes. Remove from oven and allow to cool enough to handle.

One at a time press curl into the remaining cinnamon-sugar mixture to coat.

Add the ingredients for the chocolate sauce to a microwave-safe bowl. Heat for 30 seconds, stir and repeat until well combined.

Serve the churro curls alongside the chocolate mixture.