Chocolate Stout Fudge Sauce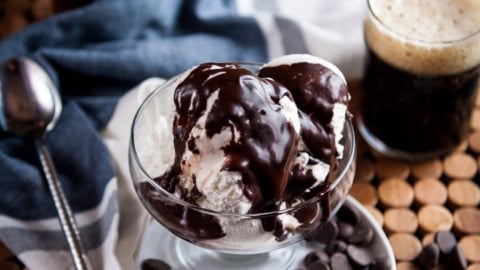 Chocolate Stout Fudge Sauce. Three ingredients and SO good. Win at ice cream.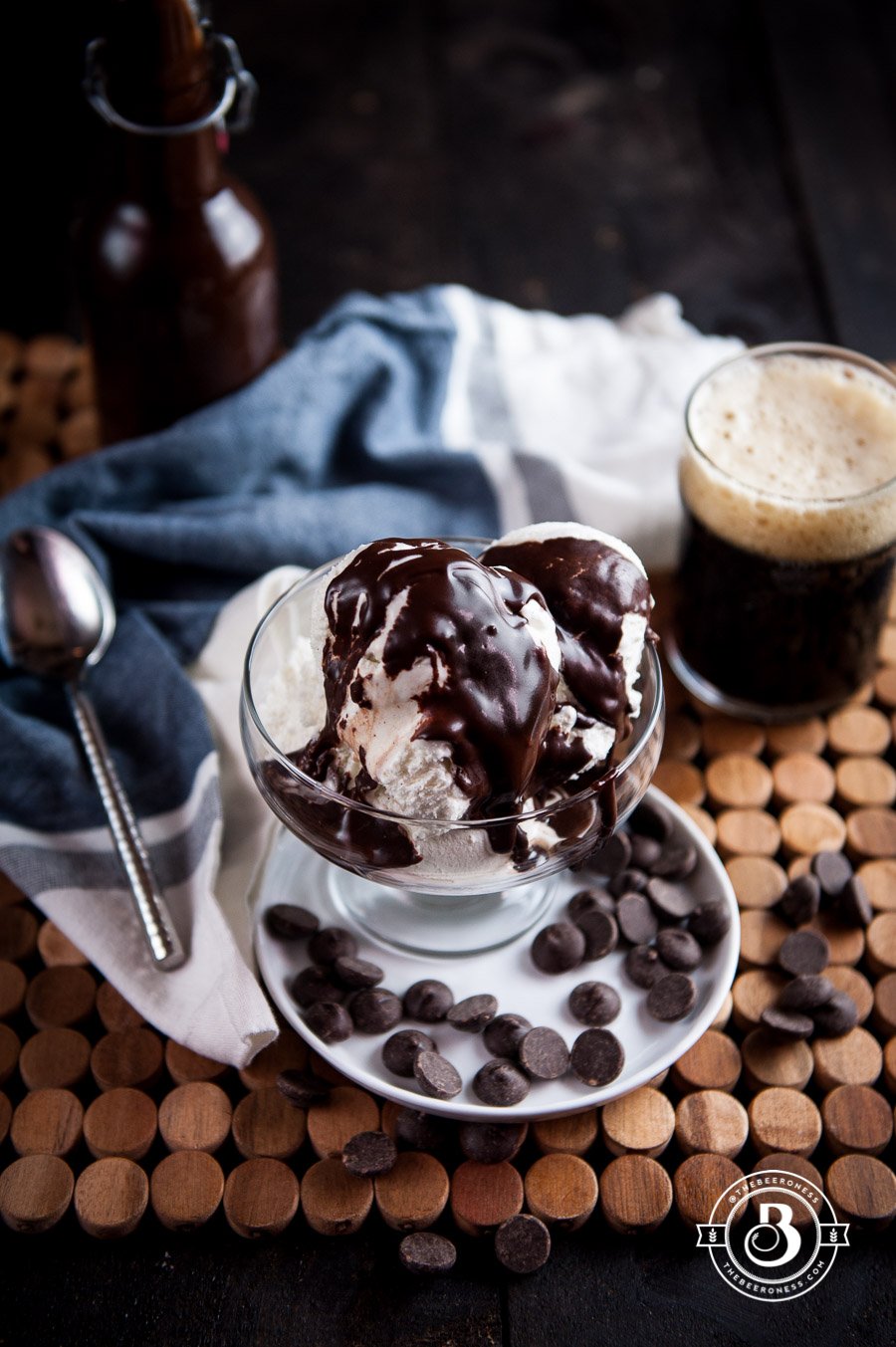 This is because I know you, and I know you need this.
You're like me, I imagine. You like to give things to people, and when you do give the things, you want them to be interesting. You want to go visit your friend on the other coast and you want to bring something, something different. You want to bring something to the party, and you want to make it unique. Me too.
This is great for your own Netflix and Chilled Dairy Products consumption, but it's also good to give away. A way to one-up that Mother's Day present, or add something a little special to a hostess gift, or just a way to use what you already have to make yourself look like the Super Star that we both know you are.
It's also a way to feel less creepy about opening a stout when you're alone. Because you're not creepy, you're awesome. Because you give away boozy chocolate sauce, and everyone likes that.
Chocolate Stout Fudge Sauce
Ingredients
8

wt oz dark chocolate

3

tablespoons

butter

1/3

cup

chocolate stout
Instructions
Add all ingredients to a double boiler over gently simmering water.

Stir until melted.

Add to an airtight container, refrigerate until ready to use. Heat slightly for use.