Overnight Yeasted Beer Waffles with Blueberry Syrup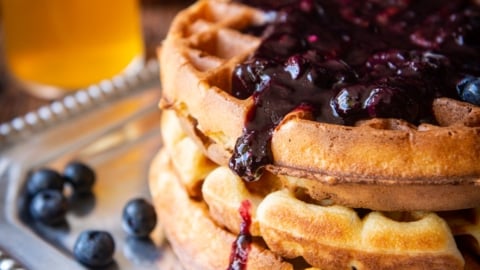 Overnight Yeasted Beer Waffles with Blueberry Syrup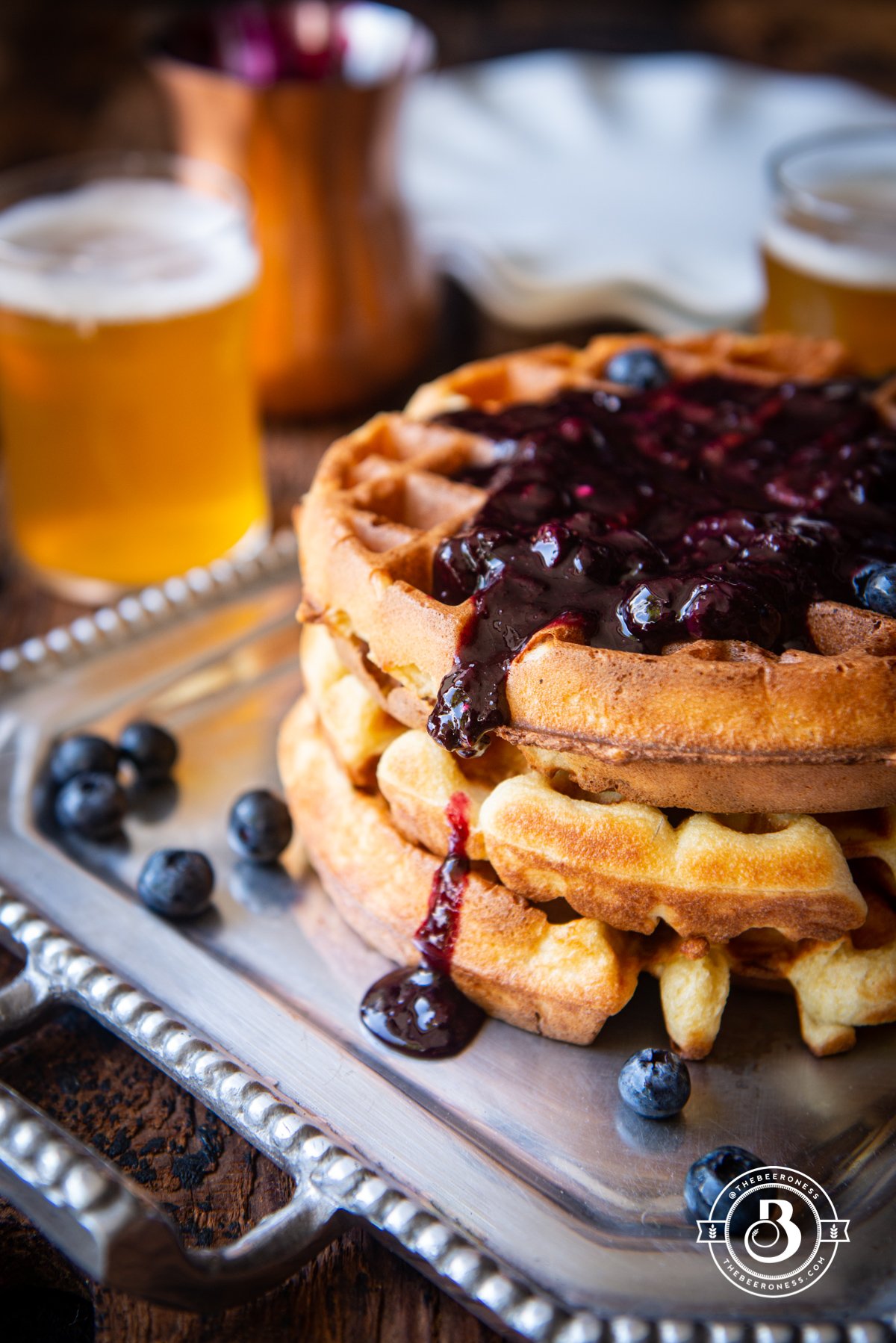 This is really because I love you. And waffles, obviously. My favorite waffles of all time are the Sourdough Beer Waffles, they are gorgeous and amazing but do require the wild-fermented magic of a sourdough starter that takes at least a week to coax into existence.
And when you don't have one, or you neglect it and it refuses to magic for you, you can't have the waffles. This is FINE. Sourdough starters are not actual pets, it's totally fine to neglect them until they stop working and then flush them down the sink. It's also totally fine to not have them at all, it's not everyone's bag. But this should not impede your ability to make a batch of the best waffles in existence, and those waffles have to include yeast, this is a non-negotiable.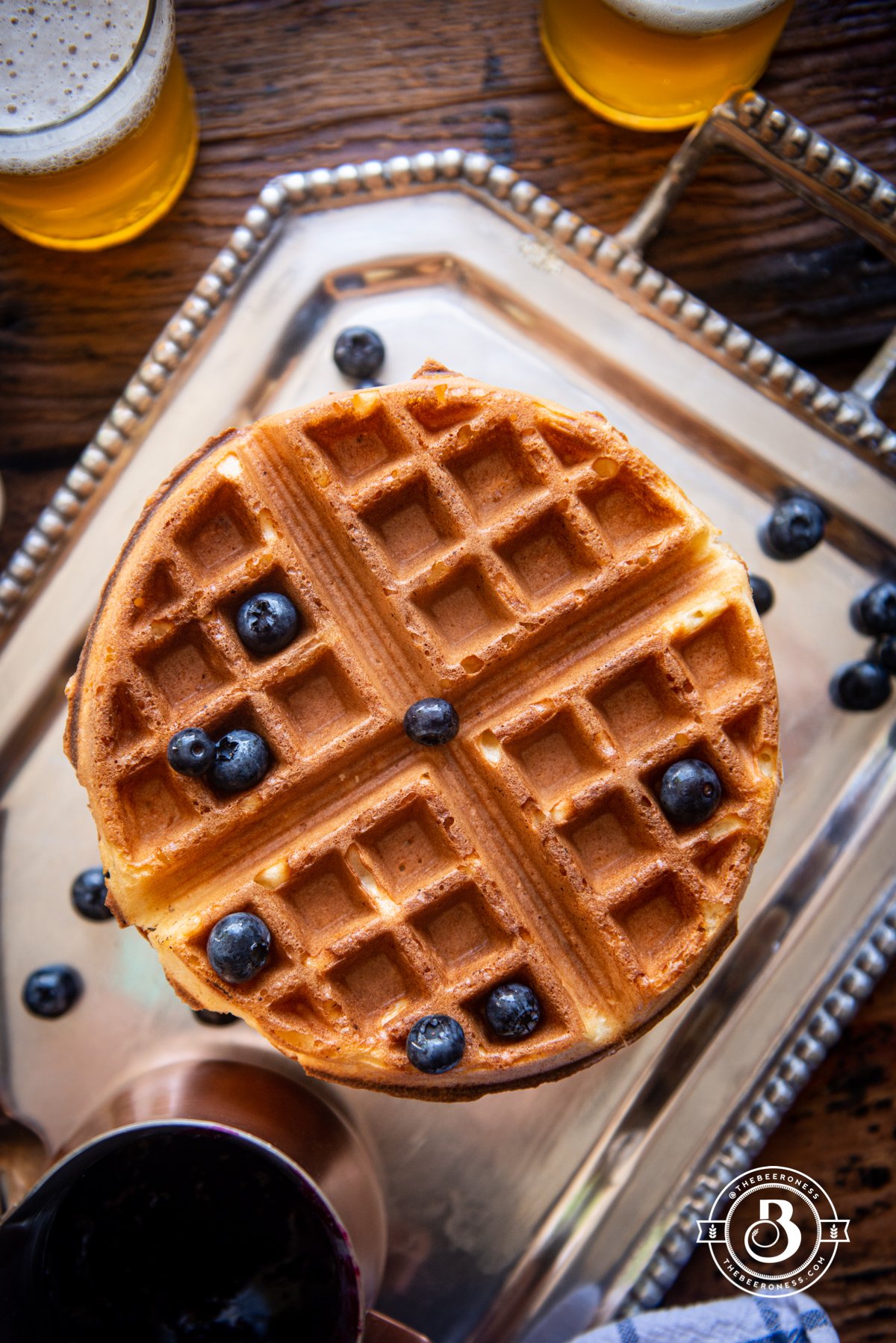 Yeasted waffles are just better than all other waffles and this is a fact. The crispy outside, light yet chewy insides, it's just pure breakfast gold. You do have to be aware and functional enough the night before the waffle consumption to throw it all together, but that's easy. You will ALWAYS want waffles in the morning so just do it, you'll thank yourself.
And "night you" needs to do something to make amends to the "morning you". Since "night you" gets all the beer and "morning you" gets all the hangovers and the "what did I drunk buy on Amazon last night" buyer's remorse. These waffles will go along way to make reparation for all that "night you" has done.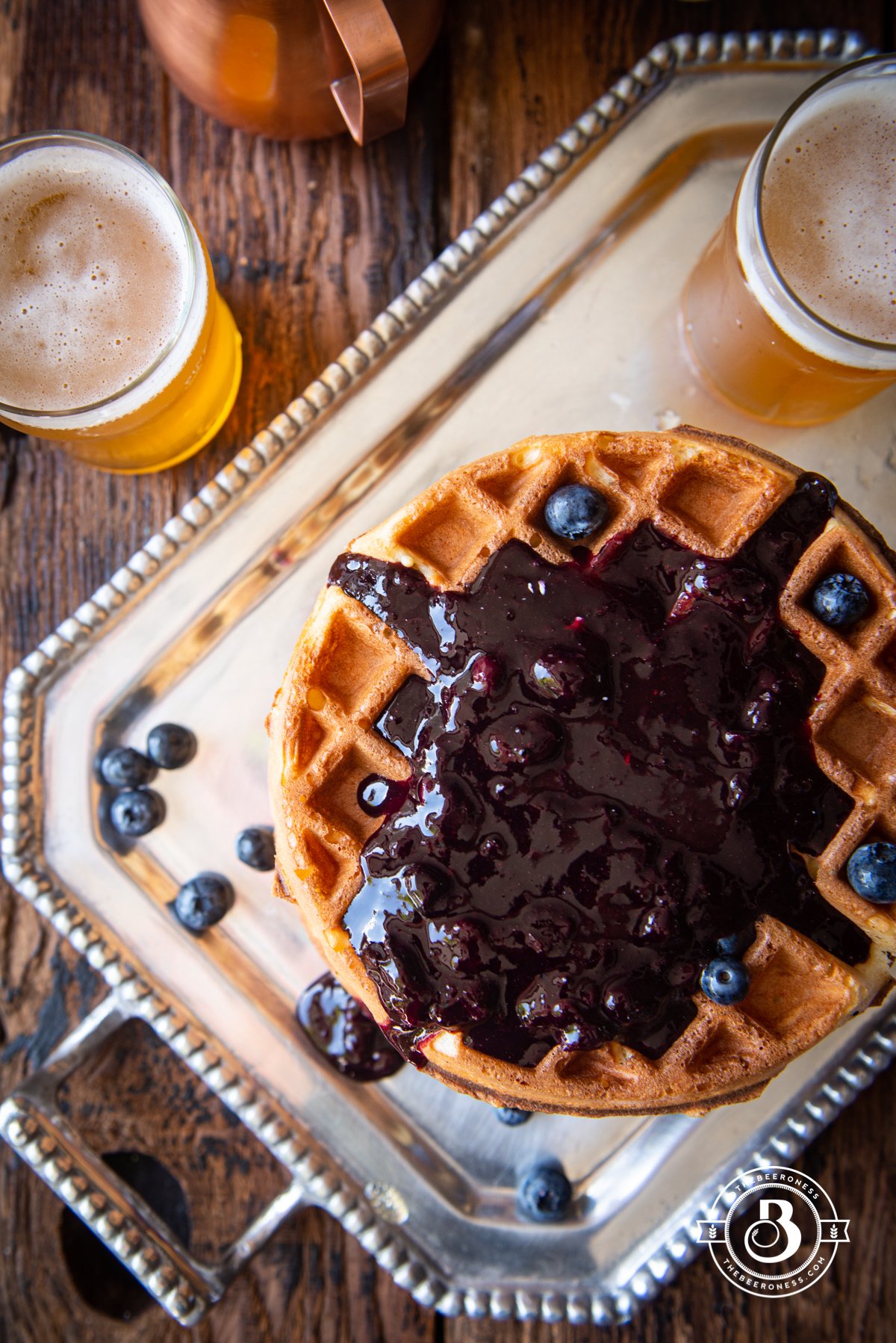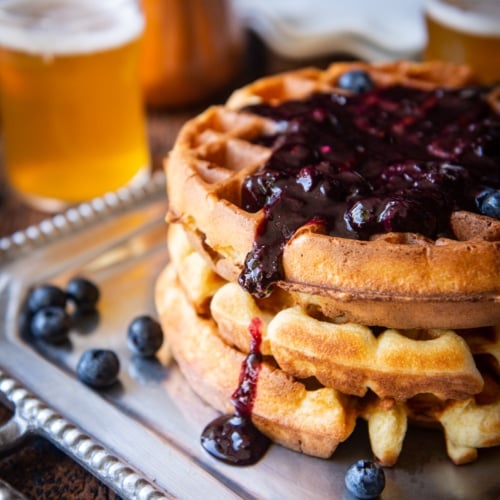 Overnight Yeasted Beer Waffles with Blueberry Syrup
Ingredients
For the waffles (night before):
½

cup

(114g) butter

2

cups

(228g) whole milk

¾

cup

(171g) beer, room temperature

pilsner, wheat beer, brown ale

2 ¼

teaspoons

(1 packet, or ¼ ounce) dry active yeast

¼

cup

(50g) brown sugar

3

cups

(380g) all-purpose flour
For the waffles (day of):
1

teaspoon

salt

2

large eggs

½

teaspoon

baking soda
For the syrup:
1/3

cup

powdered sugar

2

tablespoons

water

or beer

1 ½

cups

blueberries

Splash vanilla extract
Instructions
Heat the butter until almost boiling*, remove from heat stir in the milk and beer. If the mixture is at room temperature or just above, continue with the rest of the recipe. If it's too cool, heat it for a few seconds, if it's too warm, let it cool for a few minutes. You want to trigger the yeast (if it's too cold, this won't happen) but not fully activate it or the rise will happen too quickly.

Stir in the yeast, brown sugar, and flour until well combined. Cover with plastic wrap and let sit for about ten minutes (you will start to see just a few bubbles form).

Refrigerate for 8-18 hours.

Remove from fridge add the salt, eggs and baking soda, stir until combined.

Cook in a waffle iron according to manufactures specifications.
To make the syrup:
Add all ingredients to a pot over medium-high heat. Cook, stirring frequently until thickened, 10-15 minutes. For a smoother sauce, puree in a blender once the sauce has cooled to room temperature.
Notes
*You can melt the butter on the stove in a pan or in the microwave. Just be aware that butter will pop in the microwave if microwaved too long. Stop and stir every 20-30 seconds if using a microwave.