Mexican Hot Chocolate Beer Brownies with Churro Crust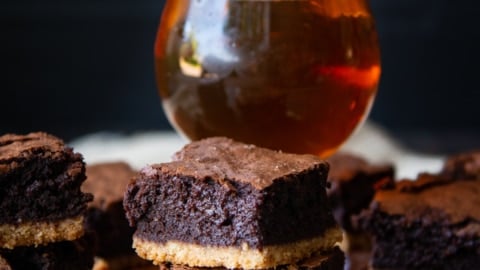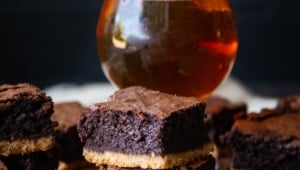 Mexican Hot Chocolate Beer Brownies with Churro Crust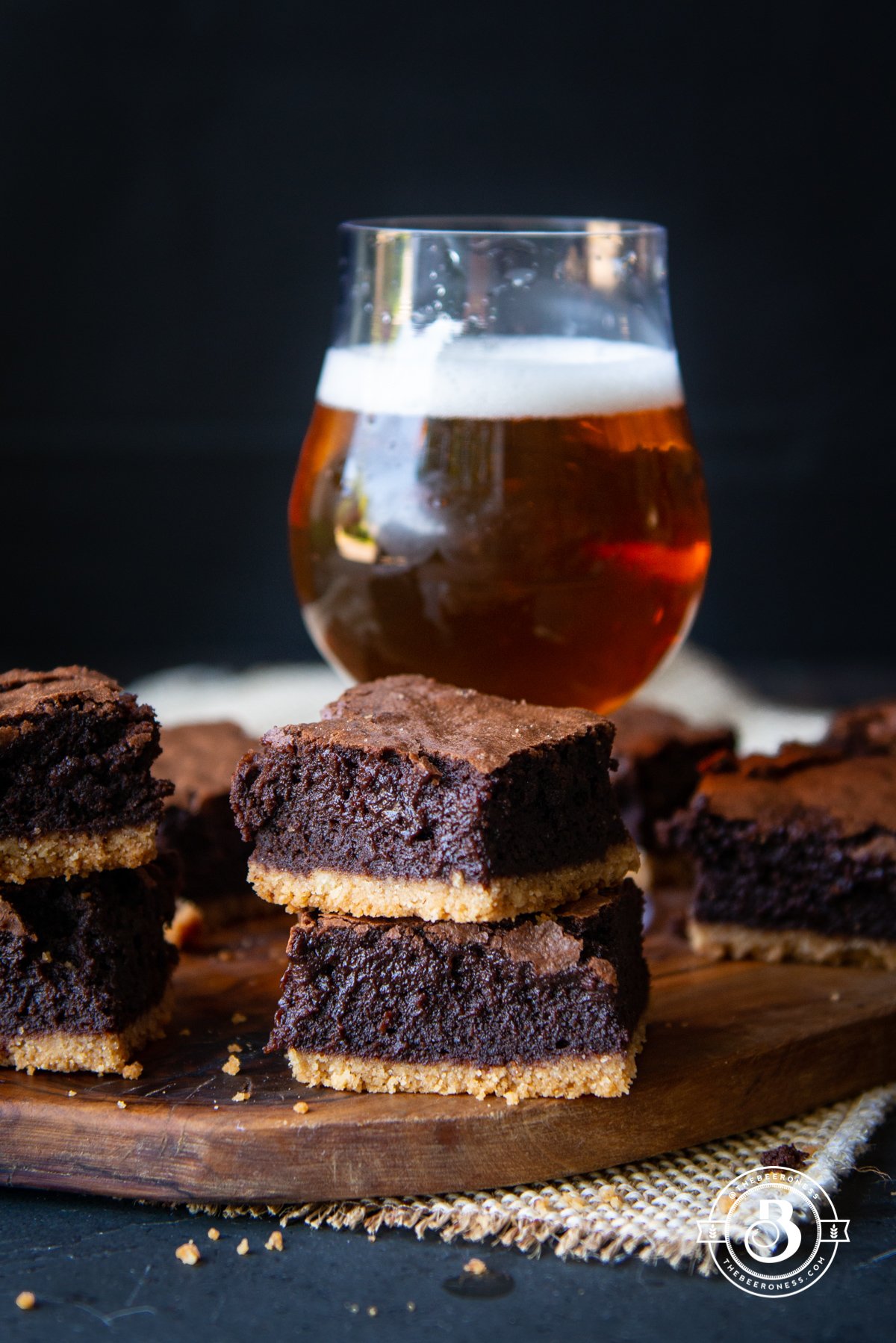 I made your brownies spicy and I don't even feel bad about it. But it's so you don't have to share with anyone who doesn't like spicy things. You can even over-exaggerate just HOW spicy they are in order to keep them all for yourself, I won't tell.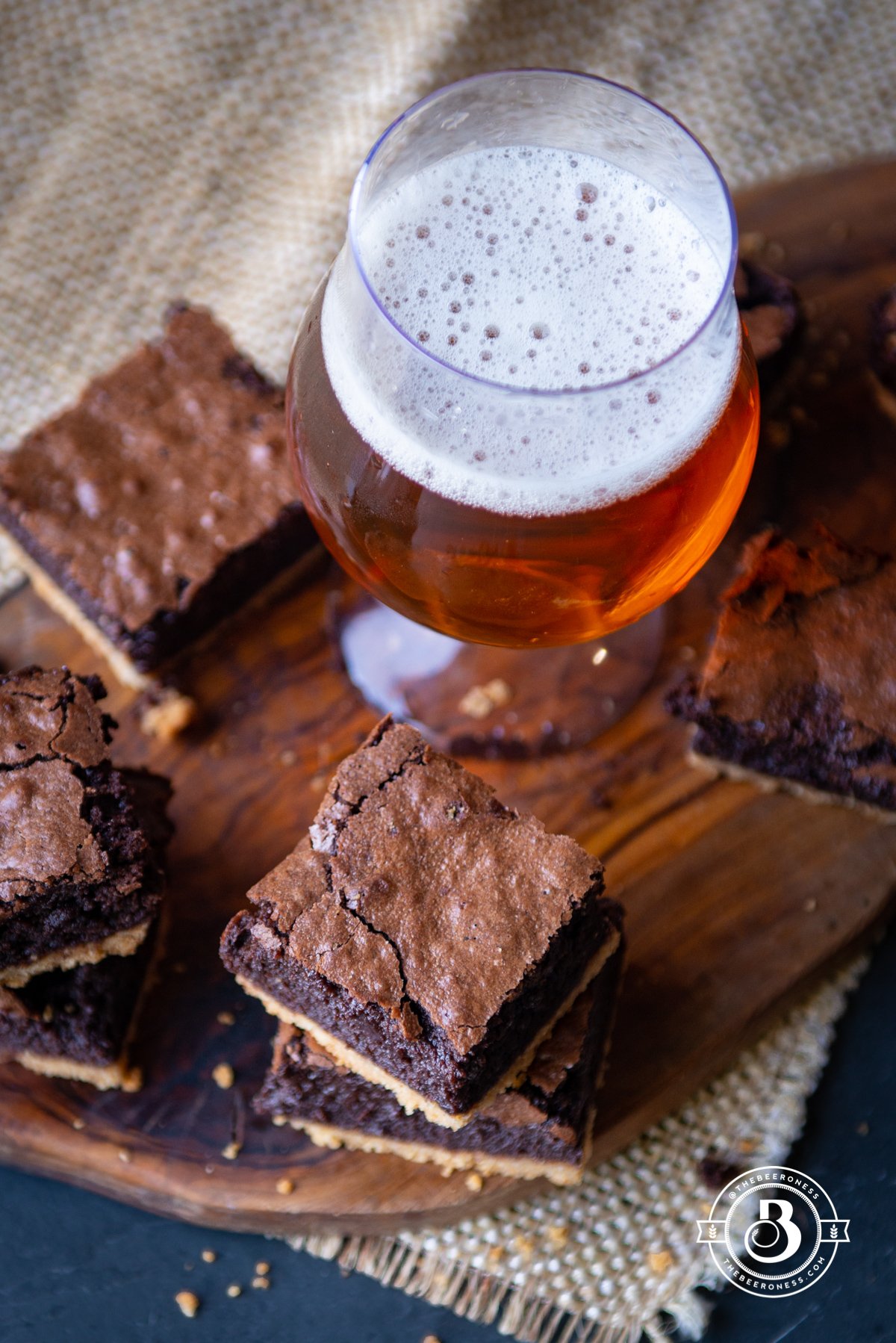 I want everything spicy, it's my favorite flavor. Spicy is a flavor, I swear. I even made ice cream spicy once and it was totally worth it. If you haven't tried Pineapple Jalapeno Ice Cream you need to do that right after you make these brownies.
If you don't want spicy brownies, that's OK, I'll forgive you. Just leave the cayenne pepper out and you're all set. Although I might question all your future decisions, but that's a risk you're gonna have to take.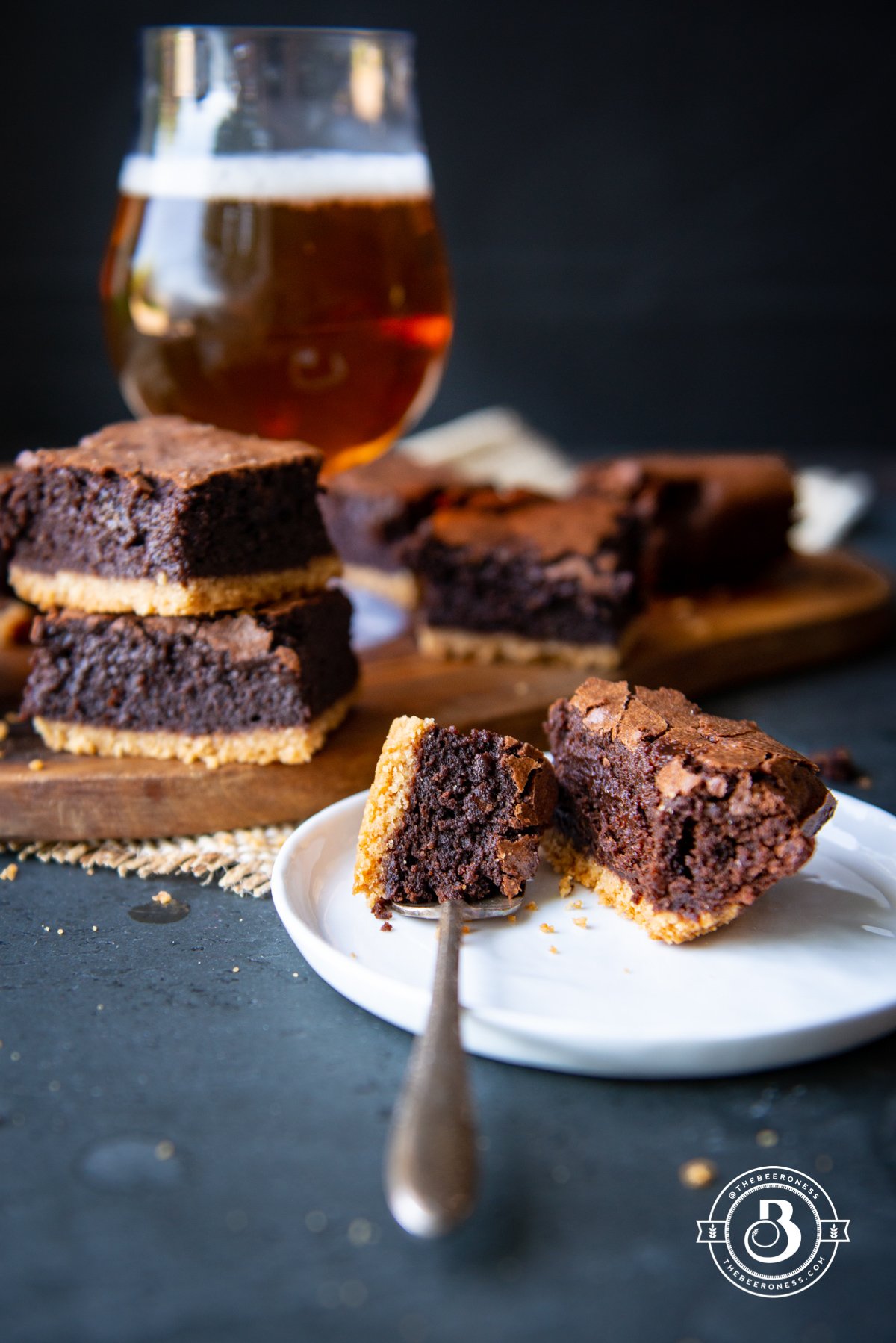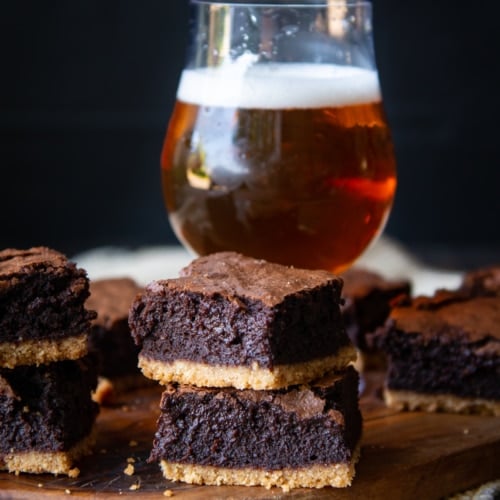 Mexican Hot Chocolate Beer Brownies with Churro Crust
Ingredients
Crust Layer:
8-10

(150g) shortbread cookies

2

tablespoons

brown sugar

1

tablespoon

white sugar

2

teaspoons

cinnamon

3

tablespoons

melted butter
Brownie layer:
6

weight ounce

dark chocolate chips

about 1 cup

1/3

cup

stout beer

1/2

cup

(114g) melted butter

1

cup

(200g) granulated sugar

½

(100g) cup brown sugar

3

large eggs

3/4

cup

(95g) all-purpose flour

1

teaspoon

salt

Pinch

(scant 1/8 teaspoon) cayenne pepper

1

teaspoon

cinnamon

1/3

cup

(27g) unsweetened cocoa powder
Instructions
Preheat the oven to 350°F.

Add the cookies to a food processor, process until just crumbs remain. Add the brown sugar, white sugar, and cinnamon, pulse to combine.

Add the butter, process until well combined.

Press into the bottom of an 8x8 pan that has been sprayed with cooking spray or lined with parchment paper.

Bake for 10 minutes while you prepare the filling.

Add the beer and chocolate chips to a microwave-safe bowl. Microwave on high for 30 seconds, stir and repeat until chocolate is melted and well combined with the beer.

In a large mixing bowl add the melted butter and both kinds of sugar, beat until well combined.

Add the eggs, beat until well combined. Stir in the chocolate mixture.

Add the flour, salt, cayenne pepper, cinnamon, and cocoa powder, stir until just combined.

Add to the crust layer, bake until set, about 35 minutes.

All to cool completely before cutting.