Grilled Beer and Brown Sugar Wings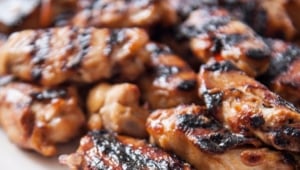 Grilled Beer and Brown Sugar Wings
 Food people mark the seasons in a different way.
Sure, plant people mark it by what to plant when, and what to prune, what to seed. Fashion people pin the crap out of new wardrobes. The acting crowd doesn't have weather seasons, they have "pilot season," "award season," "I-hope-my-show-doesn't-get-canceled season." We all have our things.
Beer and food follow similar patterns. For beer people, we have: "session ale season," "wet hop beer season", "barrel aged beer season," and "fruit beer season."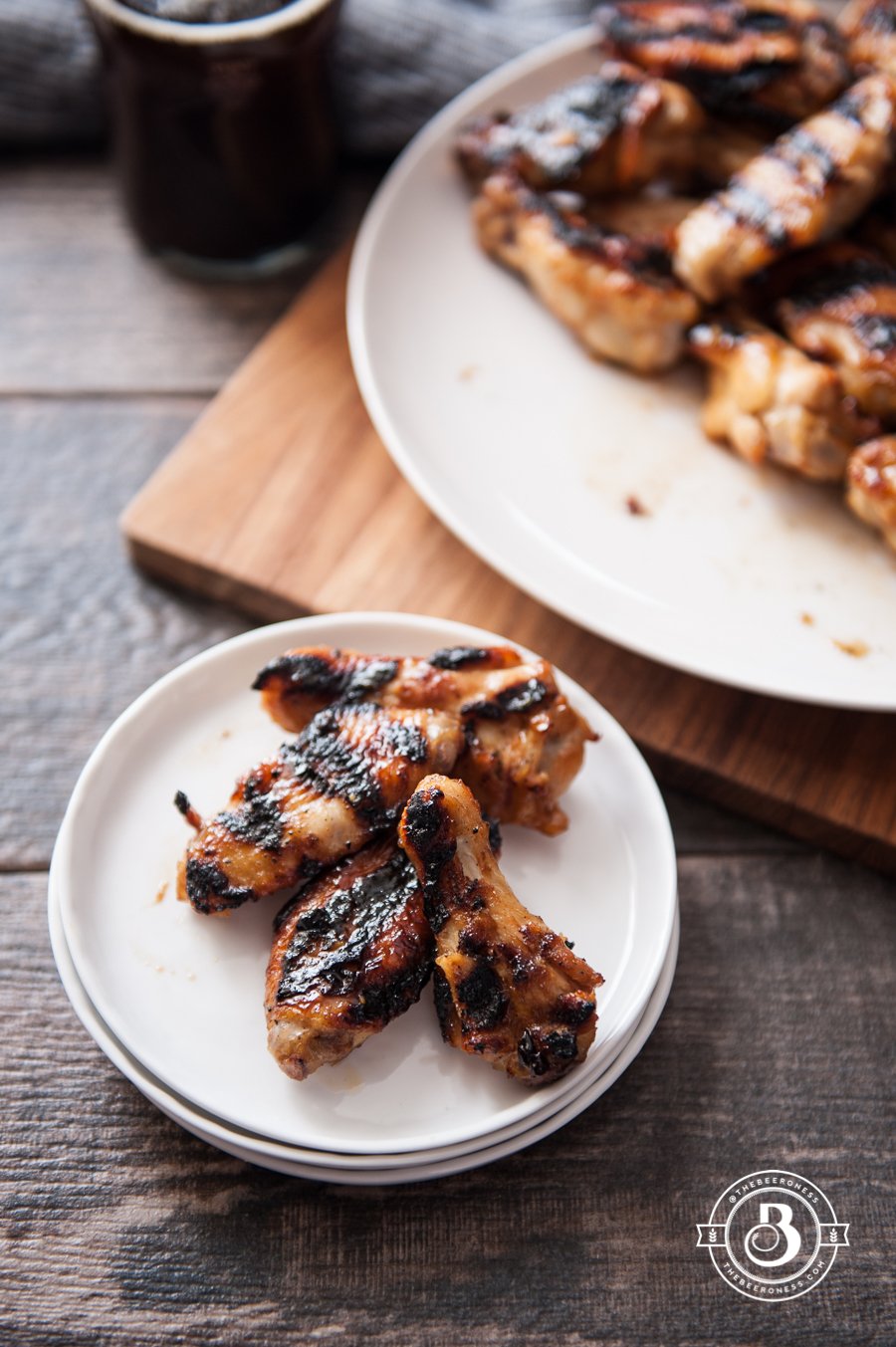 Food seasons, although weather dependent in most ways, hinge on what we can cook. Sure, you can grill in 10-degree weather, knee deep in snow, but the first time you can do it in flip-flops and a tank top is moment-marker in the year. The first tomatoes of the year that's grown in the ground remind you of how incredible they really taste when not grown in a greenhouse in New Jersey. The blood oranges leave the store just the peaches start to peek their heads out. It's thrilling.
Maybe it's because there are so few connections we have to the many, many generations before us. Sure, our survival is no longer dependent on an early spring, but the feeling of excitement when the first flowers bloom and fruit starts to ripen on wild trees is something that won't ever see an end.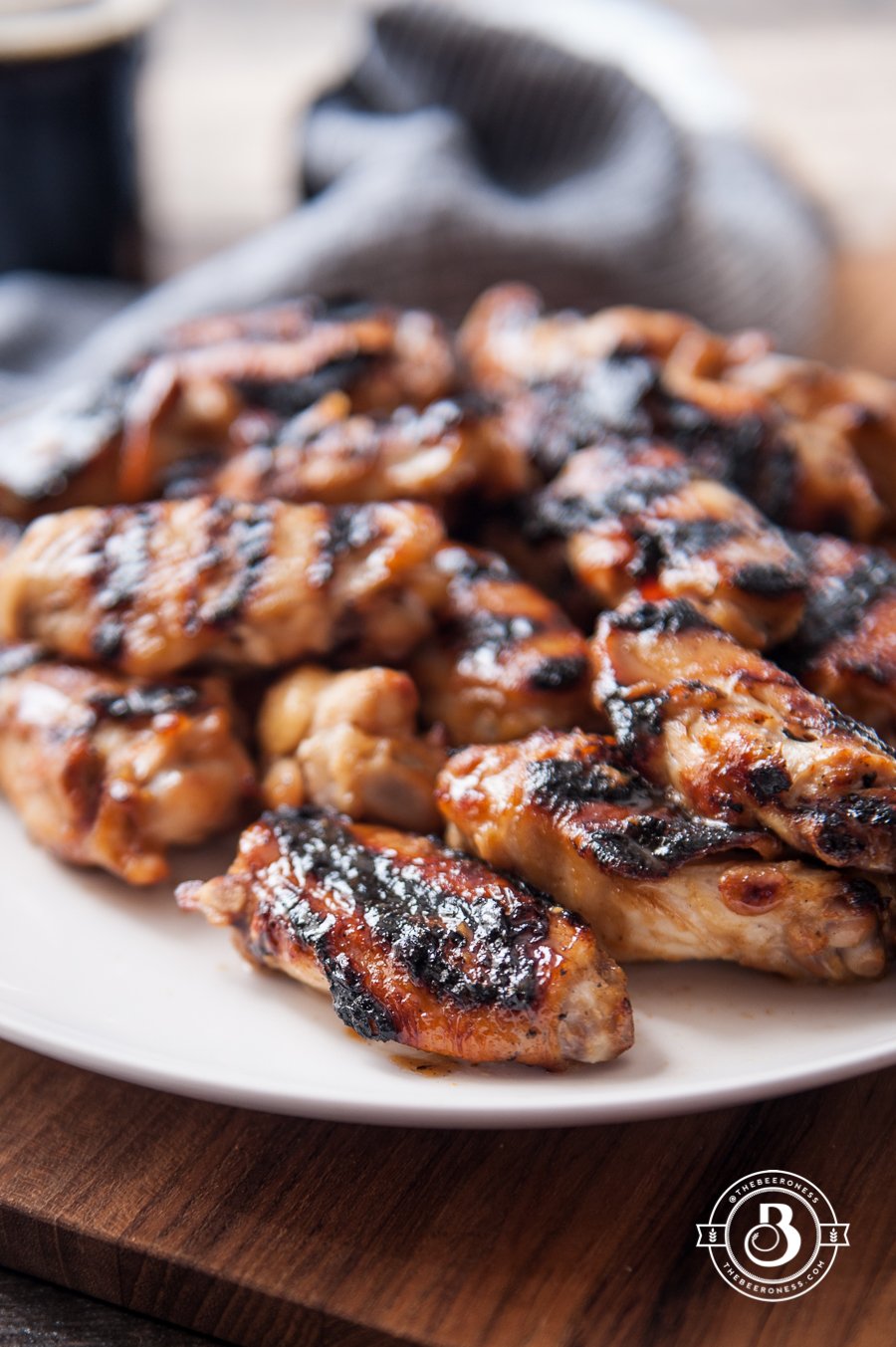 Grilled Beer and Brown Sugar Wings
Ingredients
2

lbs

chicken wings

2

tbs

36g kosher salt

24

ounces

stout beer

1

cup

148g golden brown sugar, packed

¼

cup

68g Dijon mustard

¼

cup

64g stout beer

1

tbs

12g sriracha chili sauce
Instructions
Lay the wings in an even layer in a baking dish. Sprinkle on all sides with salt. Pour the beer over the chicken until submerged (if chicken isn't submerged add additional beer, cold water or chicken broth until just submerged). Cover and refrigerate for 1 to 6 hours.

Remove chicken from brine, rinse well, lay on a stack of paper towels covered by additional paper towels to dry. Allow chicken to dry for 15 minutes.

Preheat the grill to medium high.

Stir together the remaining ingredients.

Brush the chicken with the glaze until well coated.

Grill the wings on all sides until cooked through, brushing with the glaze while the chicken cooks.