Beer and Brown Sugar Sweet Potatoes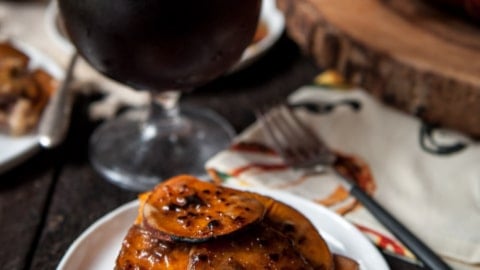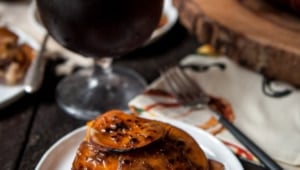 Beer and Brown Sugar Sweet Potatoes, an easy one pot dish that tastes like doughnuts and beer!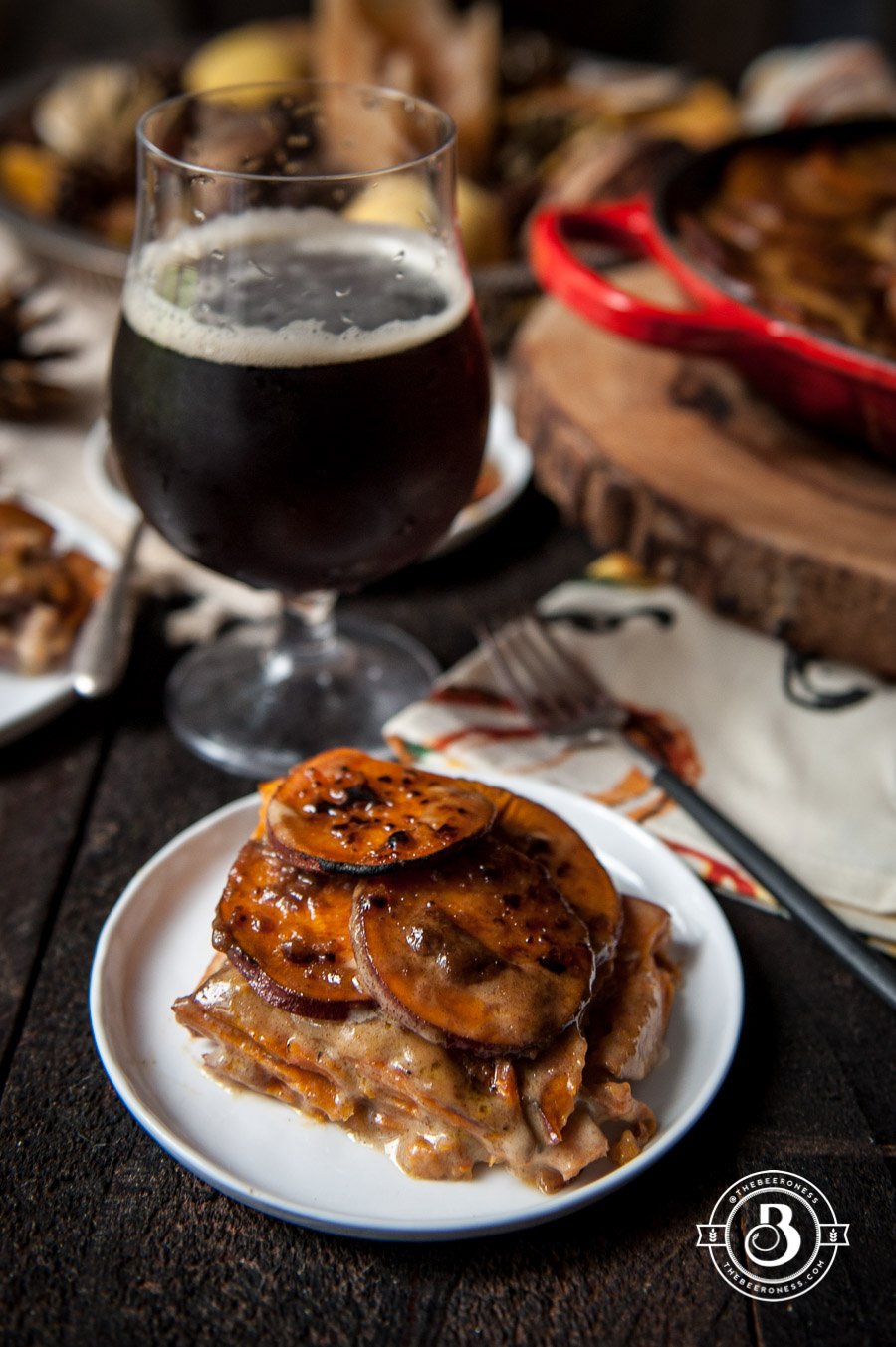 We all like to tell the same lie to each other when we're preparing for Thanksgiving. We pretend like the turkey is the hard part. It's not, it's just the main part.
But, in reality, it's pretty easy. Especially this Turkey (my favorite).
The real beast are the side dishes. Do you go traditional (boring but safe), do you try to take on Grandmas recipes (which, in my family is basically just a diet coke and pretending you invented Watergate Salad), or do you branch out to make something new (risky)?
You know me well enough to know what I do. Of course I do something weird, something with beer.
If you want to weird up your side dish, make sure to keep something familiar and safe, like sweet potatoes and brown sugar. You can even call them yams if you want, (but in reality they are actually sweet potatoes) but it will be the beer that will sell them to the crowd.
Beer and Brown Sugar Sweet Potatoes
Ingredients
1

cups

heavy cream

¾

cup

brown ale

4

medium garnet sweet potatoes

or garnet yams, peeled, thinly sliced

1

teaspoons

ground cinnamon

¼

teaspoon

freshly grated nutmeg

¼

cup

brown sugar

2

tablespoons

all purpose flour

1

teaspoon

salt

1

teaspoon

black pepper
Instructions
Preheat the oven to 375° F.

Stir together the cream and beer in a bowl or large measuring cup.

Stir together the cinnamon, nutmeg, brown sugar and flour in a separate bowl.

Add the sweet potato slices to a 9-inch cast iron skillet in overlapping concentric circles.

Drizzle with cream mixture, them sprinkle with 1/3 of the brown sugar mixture, sprinkle with salt and pepper.

Repeat with two more layers of potatoes, cream, and brown sugar mixtures making sure to use all ingredients.

Bake for 20 minutes. Remove from oven, press down firmly on the potatoes with a large spatula to submerge the potatoes.

Bake for another 20 minutes, press again.

Bake until the potatoes are fork tender and the liquid has thickened. Allow to cool slightly before serving.