Chili Brown Sugar Oven Beer Can Chicken
Chili Brown Sugar Oven Beer Can Chicken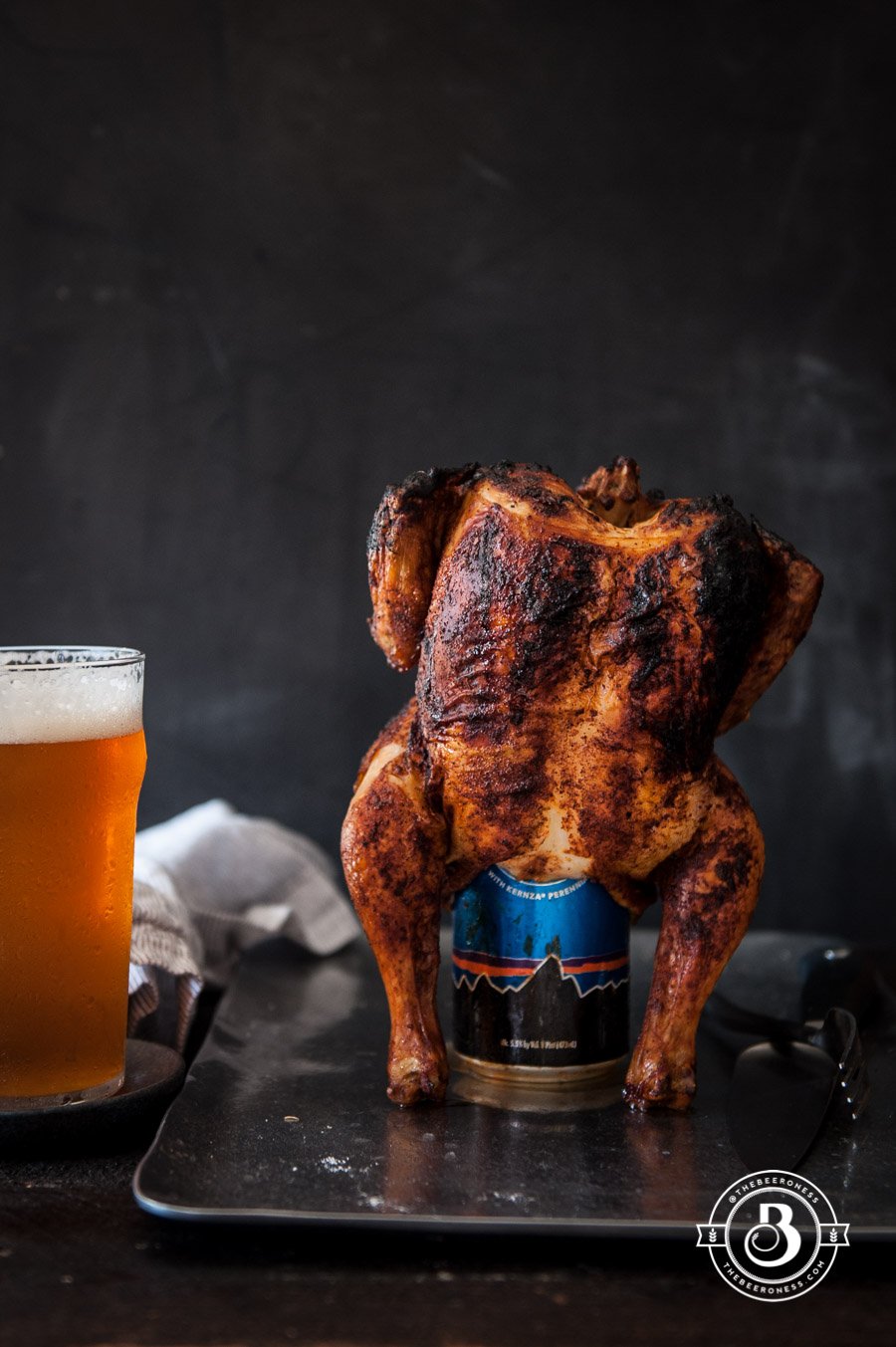 A few months ago I sat at a table with a mess of brewers and beer people. The conversation turned to the water shortage, and farming practices. The debate went back and forth, what we can do, what we need to be careful of, and even how to move to a zero waste facility. The inspiring take away from this roundtable conversation was that although the ideas varied, the feelings of wanting to move towards sustainability and environmental responsibility was unanimous.
The heart and soul of good beer has never been ruled by a traditional bottom line. The concerns are quality, taste, community, and responsibility. If it costs more, then that's just how it has to be.
Craft beer, as we know it today, is still in its infancy. With a constant stream of articles showing a struggling industry, a bubble on the verge of bursting, the beer business is still pushing forward with sustainability and responsible practices. There isn't another industry that puts those needs in such a priority, even in the midst of a difficult phase.
Long Root Ale —a collaboration between HUB and Patagonia— is exciting evidence of the soul of this movement. It's made with Kernza, an ancient grain that few have even heard of, but as it turns out, makes great beer. It also requires much less water and land, without the need for pesticides, and it assists in the reduction of land erosion. All that and a flavor that rests somewhere between wheat and rye. If that wasn't enough, a portion of the proceeds goes towards environmental issues.
Just in case you needed a good reason to drink great beer.
Chili Brown Sugar Oven Beer Can Chicken
Ingredients
Whole roasting chicken

5-6 lbs

1

tablespoon

plus 1 teaspoon kosher salt, divided

2

tablespoons

brown sugar

1

teaspoon

smoked paprika

1

teaspoon

garlic powder

1

teaspoon

black pepper

2

teaspoon

chili powder

1

teaspoon

onion powder

½

teaspoon

baking powder

1

can of beer
Instructions
Preheat oven to 450, lowering the rack to the bottom most position (all other racks may need to be removed for space).

Rinse the chicken inside and out. Dry very well with paper towels until all the moisture is gone.

Sprinkle the inside cavity with 1 tablespoon salt.

In a small bowl stir together the remaining 1 teaspoon salt, brown sugar, smoked paprika, garlic powder, black pepper, chili powder, onion powder and baking powder (this will help crisp the skin).

Rub the outside of the chicken with the spice mixture.

Pour about ¼ of a cup of beer out of the can (or drink it). Place the can on a flat surface.

Lower the chicken down onto the can until the can is well inside the chicken cavity. Set the chicken and can upright (use the two legs and the can to create a tripod) in a baking dish or rimmed baking sheet. Gently transfer to the oven. Bake for 50-60 minutes or until the internal temperature reaches 165F on a meat thermometer.