Chocolate Stout Covered Dates Stuffed with Dulce de Leche and Toasted Hazelnut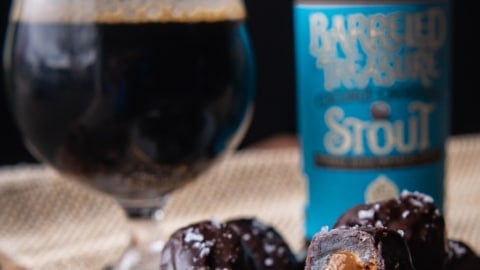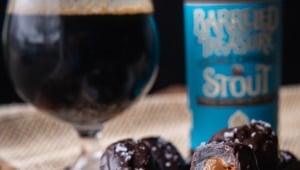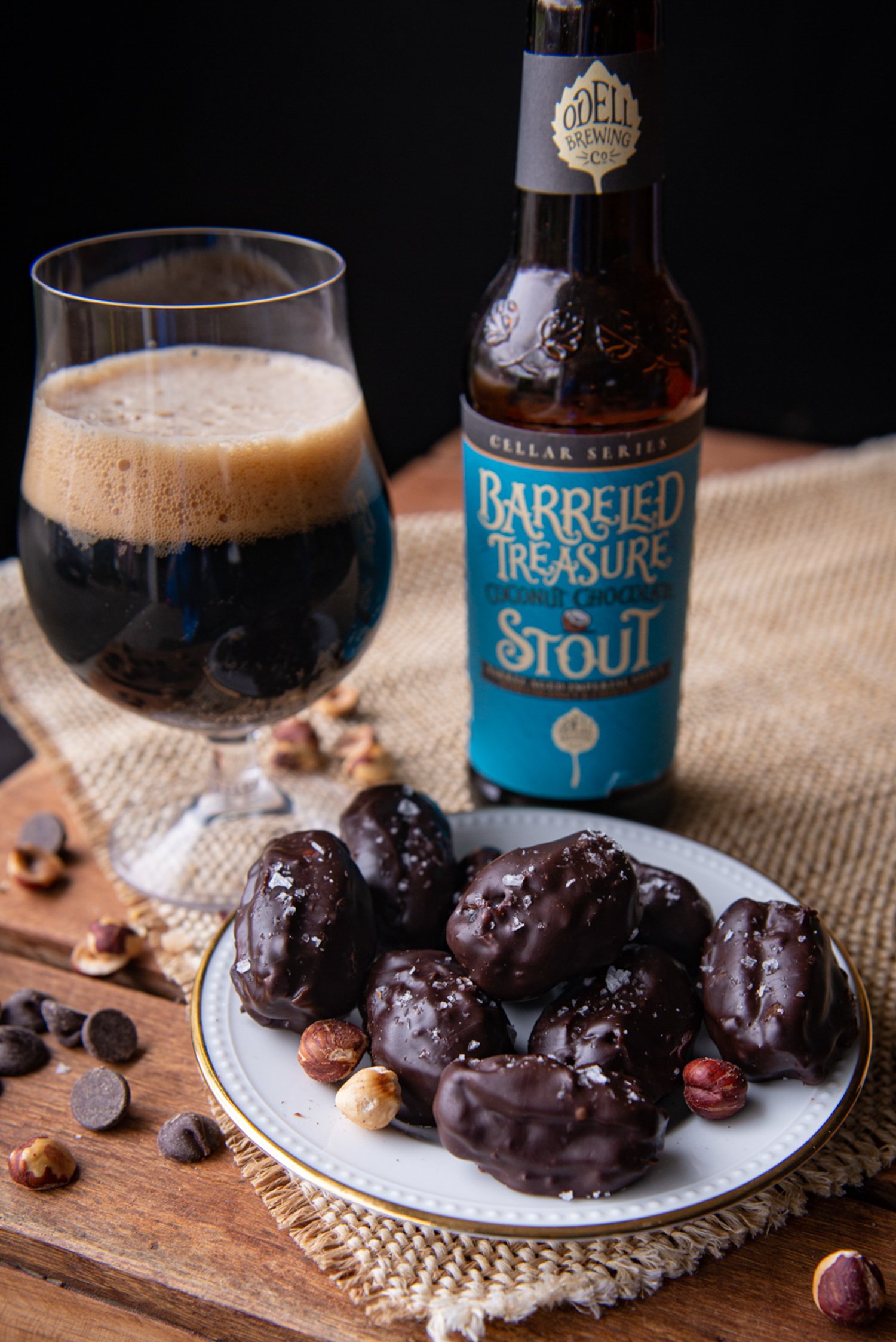 Chocolate Stout Covered Dates Stuffed with Dulce de Leche and Toasted Hazelnut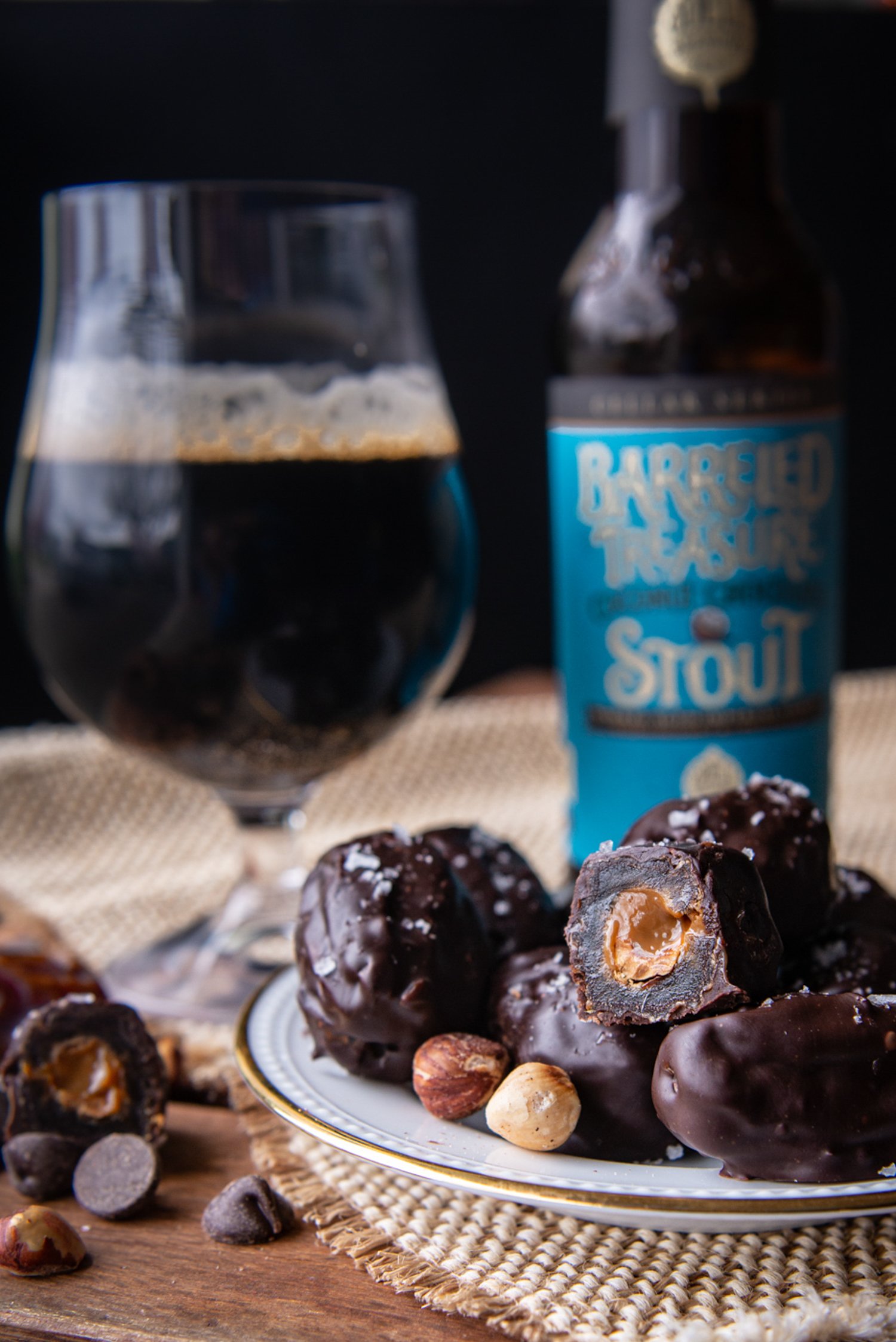 Forgive me. I've made more Dulce de Leche. Because it's so easy to make and not screw it up by being on your phone ordering another pair of leggings you don't need and all of the sudden the caramel is burned and you're mad at yourself and the Amazon app again. It's nicer, it'll patiently wait for you to do all your non-essential work and be just as gorgeous and perfect as if you'd babied it along.
So I decided to stuff it into dates because I forgot how much I love them and needed to celebrate the giant pack of dates that really wanted to come home with me. They're so pushy. So we obviously needed something crunchy and invited hazelnuts to join the party because they're always up for a good time, just ask Nutella. And the chocolate stout coating is because it's fun to be extra sometimes. And of course, salt is a necessity. Just make sure to eat them all in one sitting because that might be a necessity too, at least that's what I've been telling myself.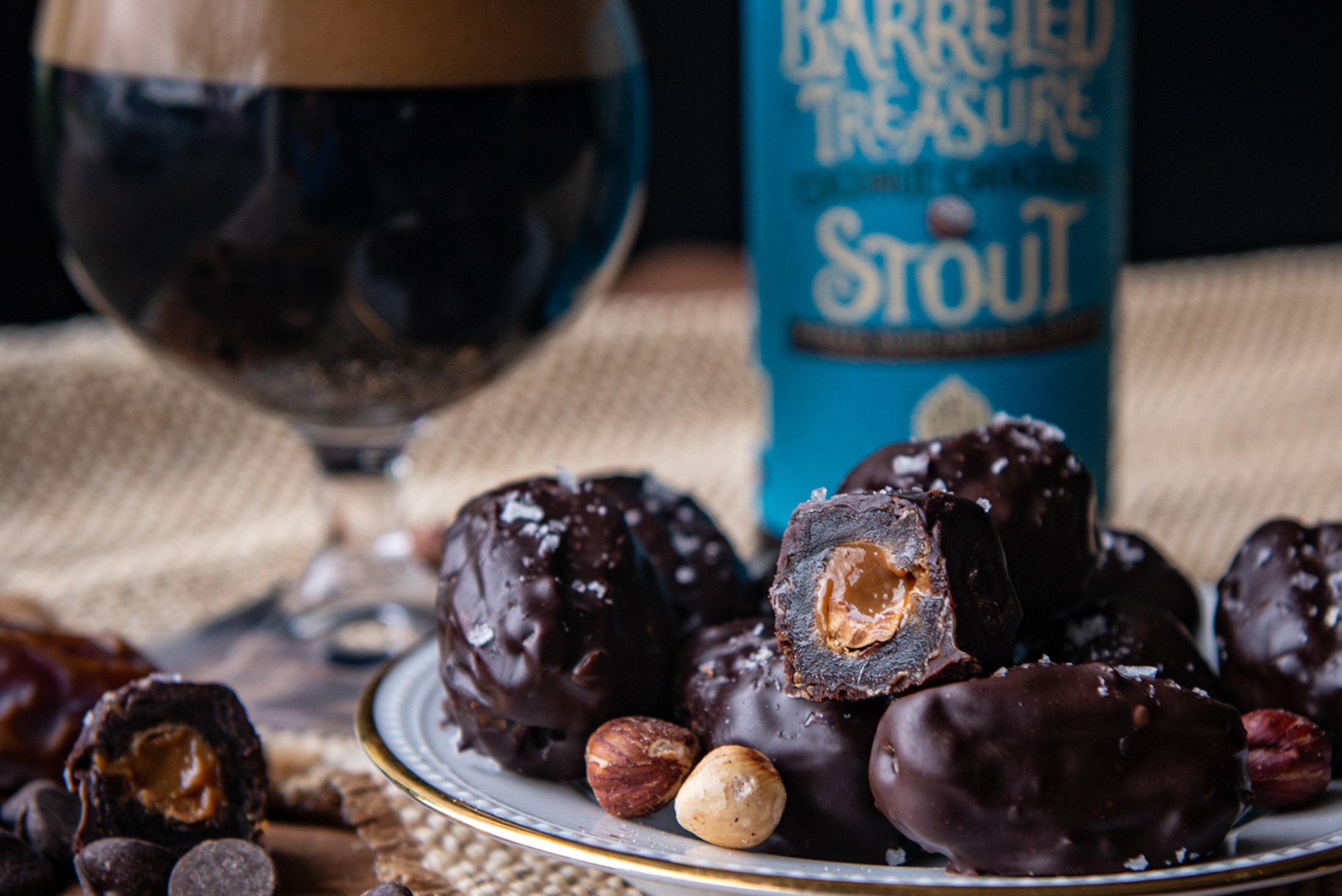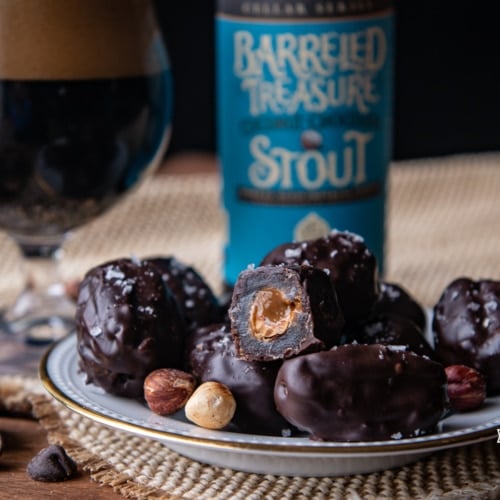 Chocolate Stout Covered Dates Stuffed with Dulce de Leche and Toasted Hazelnut
Ingredients
For the Dulce de Leche:
1

(14oz) can sweetened condensed milk

¼

teaspoon

sea salt I used Maldon

½

teaspoon

vanilla extract
For the Dates:
12

Medjool dates

pitted

14

hazelnuts

lightly toasted

1 ½

cups

(9oz) dark chocolate chips

¼

cup

(2oz) stout beer

1

teaspoon

flakey sea salt
Instructions
Make the Dulce de Leche:
Pressure cooker method: Remove the top of the can of sweetened condensed milk. Cover with aluminum foil.

Add the cooking rack to the bottom of a pressure cooker or Instant Pot. Add the prepared can. Pour water in the pressure cooker until about halfway up the side of the can.

Cover tightly, making sure the steam vent is closed.

Cook on high for 60 minutes. Allow the steam to vent naturally. Once the can has cooled, remove it from the pressure cooker.

Slow cooker method: Add the cans to a slow cooker, cover with water and cook on low for 8 hours, allow to cool naturally before opening.

Stir in the vanilla and salt, refrigerate until ready to use.
Stuff the Dates:
Spread the inside of the dates with Dulce de Leche, add a hazelnut, close tightly, set aside.
Make the Chocolate Coating:
Add the chocolate chips and beer to a microwave-safe dish. Microwave on high for 30 seconds, stir and repeat until melted and well combined (can also be done in a double boiler).

Dip the dates in the chocolate until coated, remove with a fork, and set on a sheet of parchment paper. Sprinkle with sea salt. Repeat for all dates.

Allow to rest until the chocolate coating is set. Serve at room temperature or chilled.