Simple Make Ahead Chocolate Stout Pot de Crème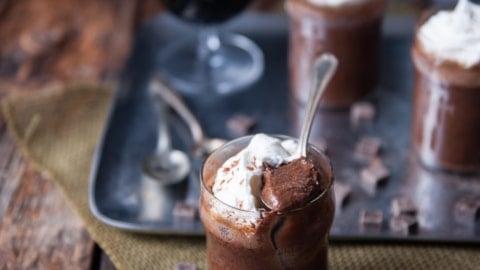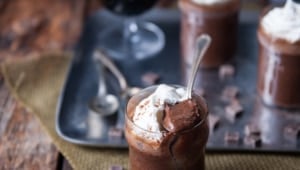 Simple Make Ahead Chocolate Stout Pot de Crème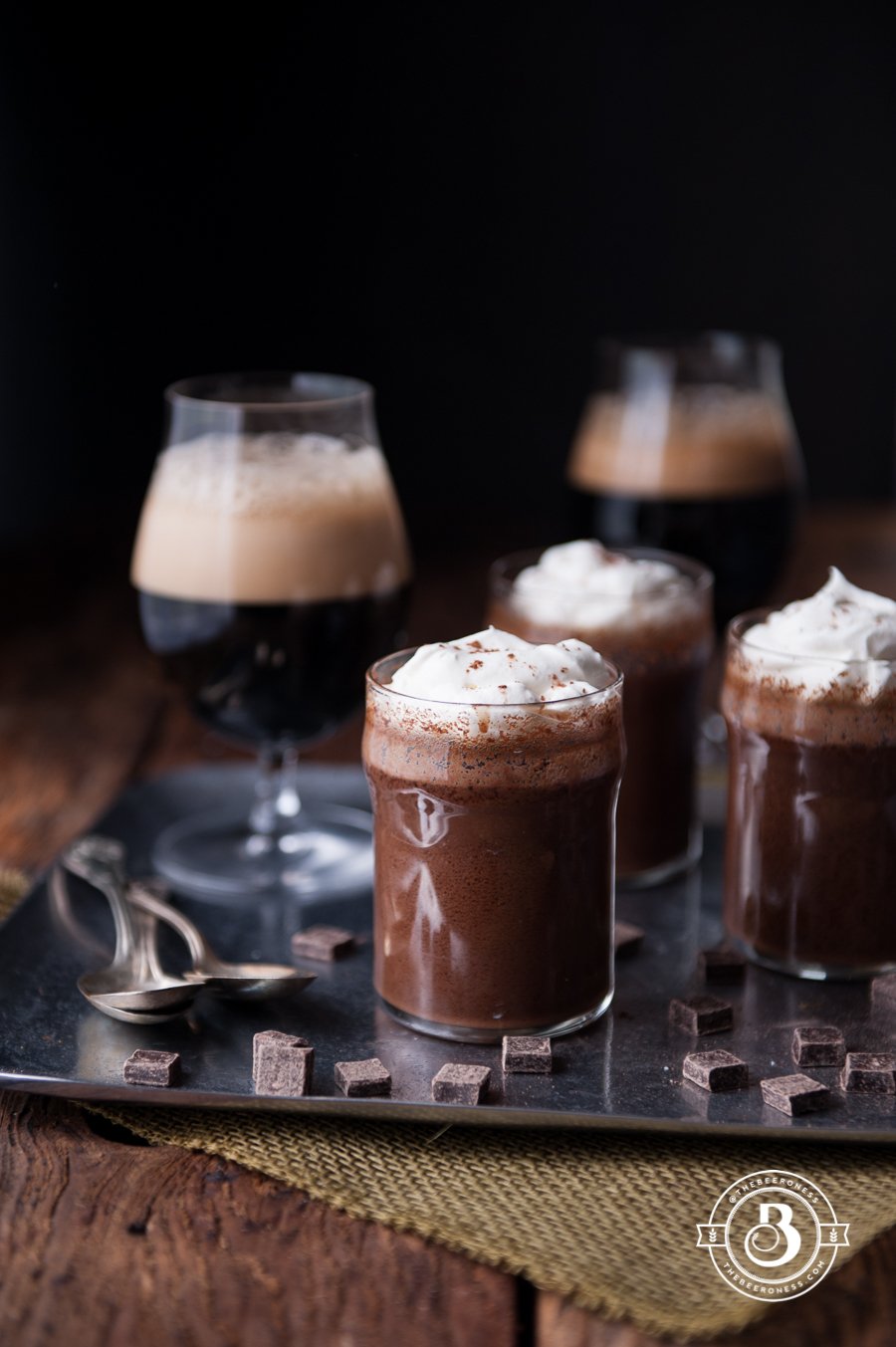 It's seems small, just a forgotten "5" that didn't survive the mobile cut-and-paste before I hastily searched the subway app for the route to take me uptown. The minor detail landed me on the wrong train and 10 blocks from my destination, in heels, and a darkened city.
I'm early, of course, a chronic condition for me, so I decide to walk. Through the rush hour of New Yorkers leaving their jobs, rushing home, insular behind their glassy eyes and resolve to ignore everyone else on the street. Past the bodegas, questionably-obtained-handbag stores, Chinese restaurants with glowing neon OPEN signs, and even through the bowels of the loading docks of the NYC USPS. I walk, enjoying the night that's warmer than a February should allow. This is my favorite activity. Strange as it is, wandering a City alone is to me what going to the movies is to normal people. It's fascinating, beautiful, dirty, and euphoric. It calms me and reminds me that there is so much life in the world, so much left to be seen and discovered. And for one walk, no matter how short, I get to see a glimpse. Small and simple, just a walk that wasn't supposed to happen, reminds me of how perfect small and simple can be. Like a half pint of chocolate, and a small scoop of whipped cream, it can be perfect and last only a handful of minutes.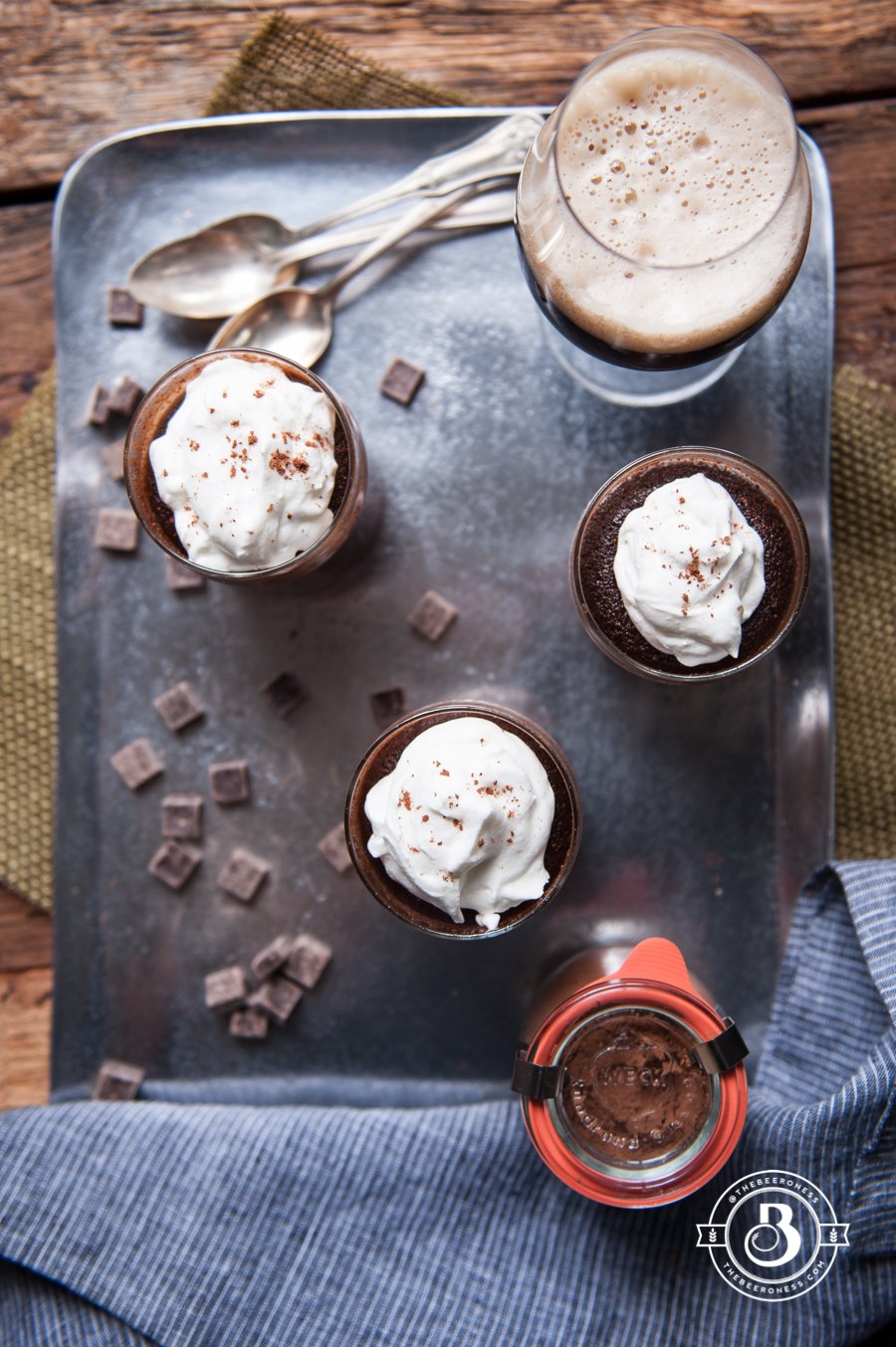 Simple Make Ahead Chocolate Stout Pot de Crème
Ingredients
For the Pot De Crème
5

large egg yolks

½

cup

sugar

½

tsp

salt

1 ½

cups

heavy cream

2/3

cup

stout beer*

5

wt oz dark chocolate

chopped
For the Whipped Cream
1

cup

heavy cream

¼

cup

powdered sugar

½

tsp

salt

1

tsp

vanilla extract
Instructions
Preheat oven to 325.

In a medium sized bowl whisk together the yolks, sugar, and salt. Set aside

Stir together the cream and beer in a sauce pan over medium high heat. Heat until warmed and bubbles just start to form around the edges (do not boil or simmer), remove from heat.

Add the chocolate, stir until chocolate has melted and is well combined.

While whisking the yolks continually slowly add the chocolate until completely combined.

Add small (6 ounce) ramekins to a baking pan, divide the mixture evenly between the ramekins.

Slowly pour warm water in the baking pan around the ramekins until about half way up the sides. Cover the baking pan with aluminum foil. Gently transfer to the oven.

Bake until the chocolate has set but the center is still slightly wobbly, about 45 to 50 minutes. Remove from oven, carefully remove from water bath and allow to cool to room temperature before transferring to the refrigerator. Chill until set, at least 3 hours and up to 3 days.

Just prior to serving, make the whipped cream. Add all the whipped cream ingredients to a bowl. Using a hand mixer to beat until soft peaks form. Top each Pot De Crème with whipped cream.
Notes
A barrel age stout will give you a stronger beer flavor, a mild stout like an oatmeal or milk stout will give you a milder flavor.