Beer Tortillas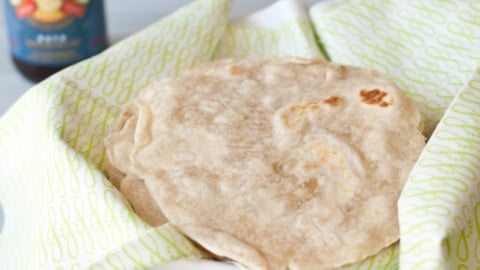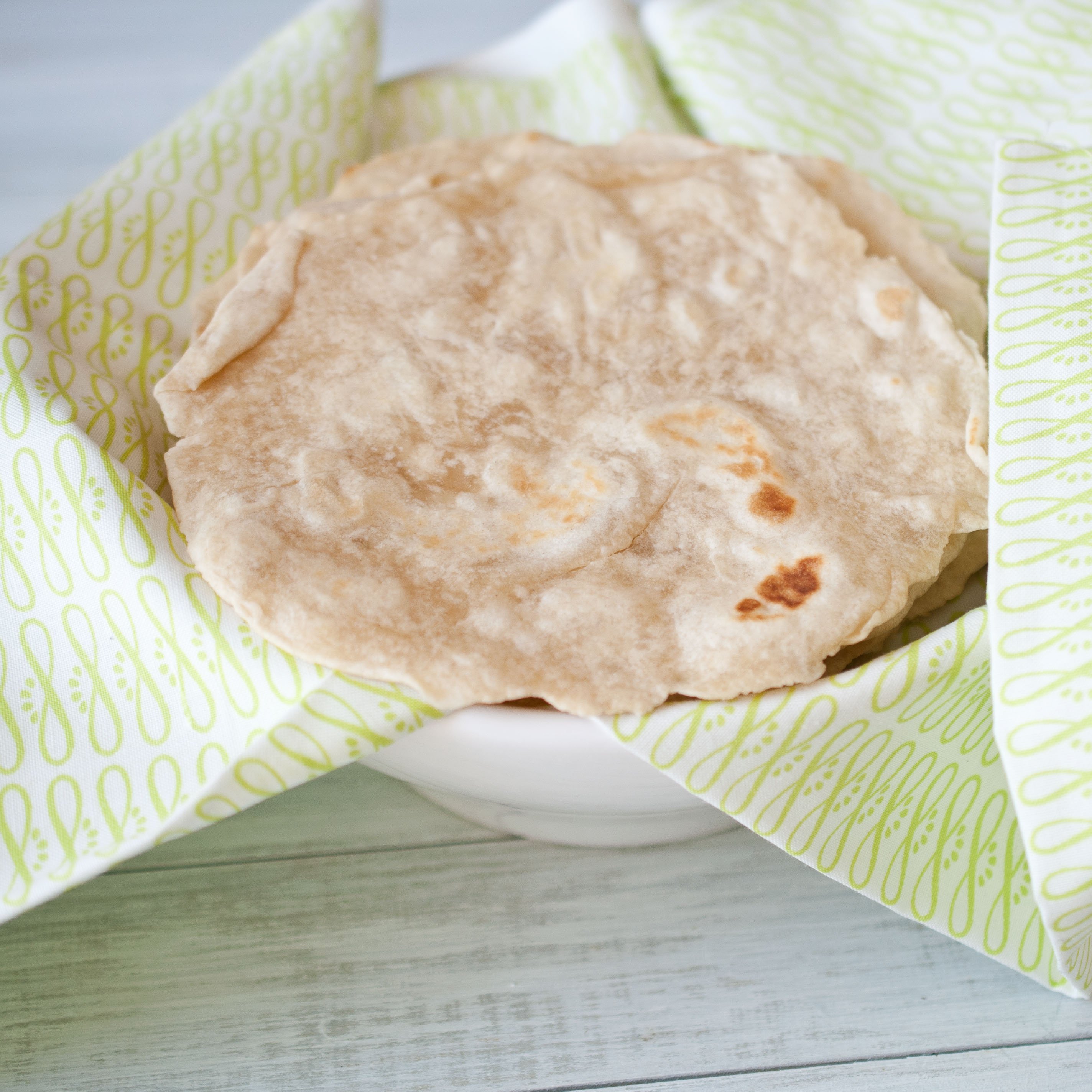 Tortillas are one of those glorious foods that I have found myself continuing to make from scratch. It wasn't an epiphany that wakened me from my supermarket tortilla grabbing slumber, it was a gradual process. Tortillas are easy, and you probably have all of the ingredients in your kitchen already. And the end product will finally convince you that you no longer need that plastic bag full or pre-made taco vessels.
So why the beer? Beer is a leavening agent, mild in a way that is the perfect strength to lightly leaven a tortilla. And a beer with bread, wheat of notes of crackers will add a fuller flavor then the typical baking powder that is called for in most homemade tortilla recipes.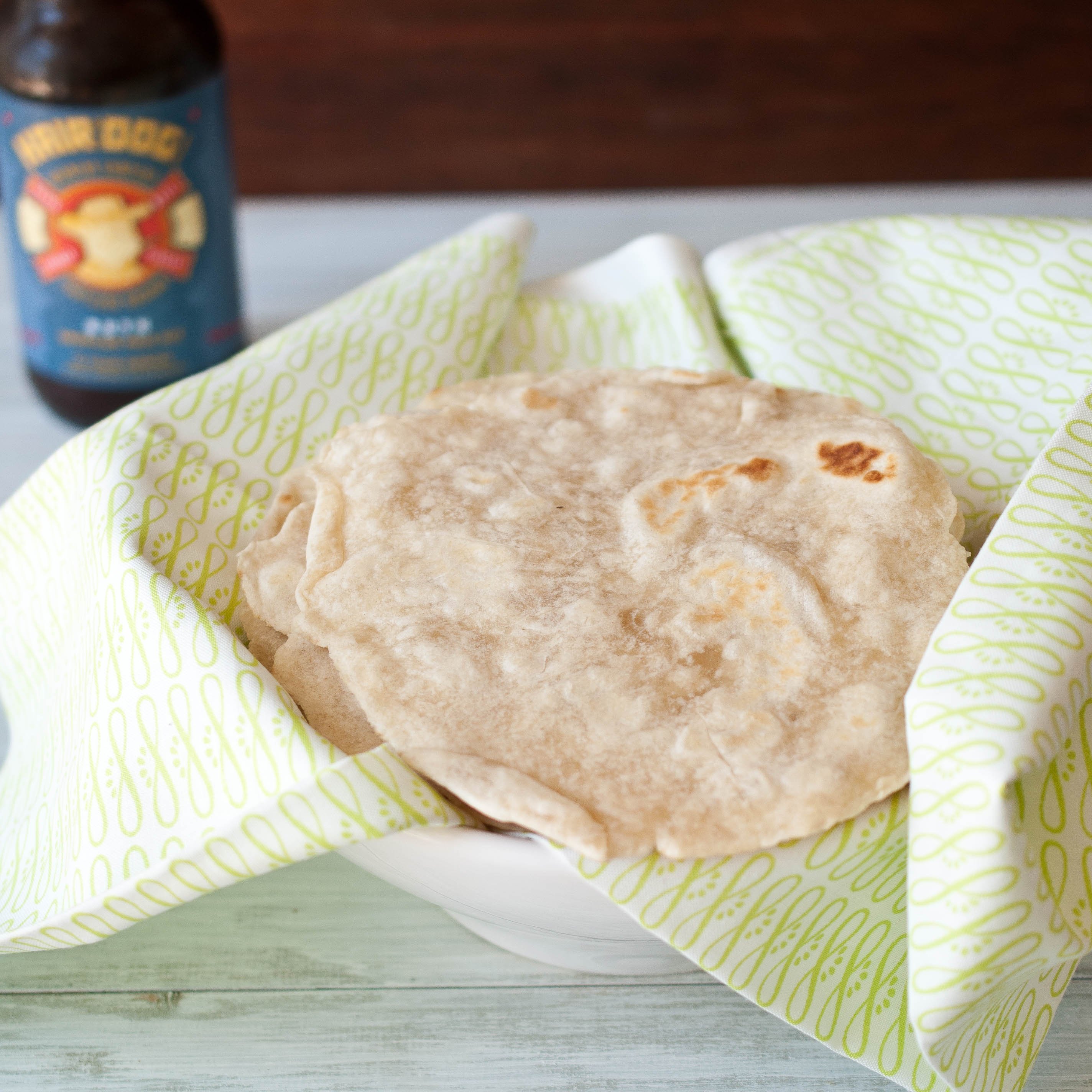 You only need a few ingredients to make these, so you need to choose carefully. Most people use lard, and this tends to give the best results. After I cook bacon (a weekly occurrence) I pour the rendered fat into an air tight container and store it in the fridge. Once it cools and solidifies, I use this to make tortillas with. If you are vegetarian or vegan, vegetable shorting makes a great stand in.
The beer you choose needs to be carefully considers as well. Because it has a slight cracker like taste, I use Hair Of The Dog's Ruth. Choose a beer that has notes of yeast, bread or crackers. A wheat beer would also work well.
Beer Tortillas
Ingredients
2 1/2

cups

flour

1

tsp

salt

1/2

cup

fat

lard, vegetable shortening, rendered and cooled bacon fat

3/4

cup

warm beer

Plus 3 additional tbs
Instructions
In a large bowl, combine the flour and salt. Add the fat and rub it into the flour with your hands until it forms course crumbs and all the fat has been distributed.

Addr 3/4 of a cup warm beer into the flour mixture, mixing with a fork until all of the flour has been moistened (adding the additional 3 tbs if needed). Knead for about 3-5 minutes or until the dough becomes shiny and slightly stiff but not firm.

Pull off pieces of the dough just smaller than a golf ball. Roll into balls and place on a plate, continue for the remaining dough. Cover the plate with a towel and allow to rest for about 30 minutes.

Heat a griddle or cast iron skillet over medium high heat.

Roll the tortillas out until they are thin enough to see through. On a lightly floured surface, flatten a ball of dough with the rolling pin, then roll forward and back across it; rotate a sixth of a turn and roll forward and back again; continue rotating and rolling until you reach a very thin consistency. Alternately, you can use a tortilla press.

Throw onto the griddle and allow to cook until lightly brown, about 1 minute per side. Don't over cook or your tortillas will be crispy.
Make a batch of Chipotle Stout Braised Beef and make Tacos.