Gingerbread Ale Beer Bread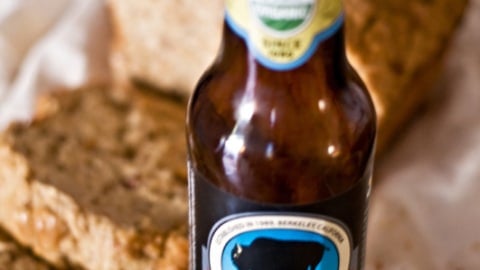 Beer bread is simple. A few ingredients creates a soft, but dense bread. The basic principle is to use the beer as the yeast. Although beer is great in this capacity, adding a leavening agent like baking soda, or self rising flour, is important to help keep the bread from becoming too dense. The simple ingredients open the possibility to so many different types of flavorings. Beer bread can be sweet or savory.
I got my hands on a few bottles of the Gingerbread Ale from Bison Brewery for this batch of beer bread. The gingerbread flavors worked so well with the recipe, leaving a mild but distinct flavors of ginger and beer.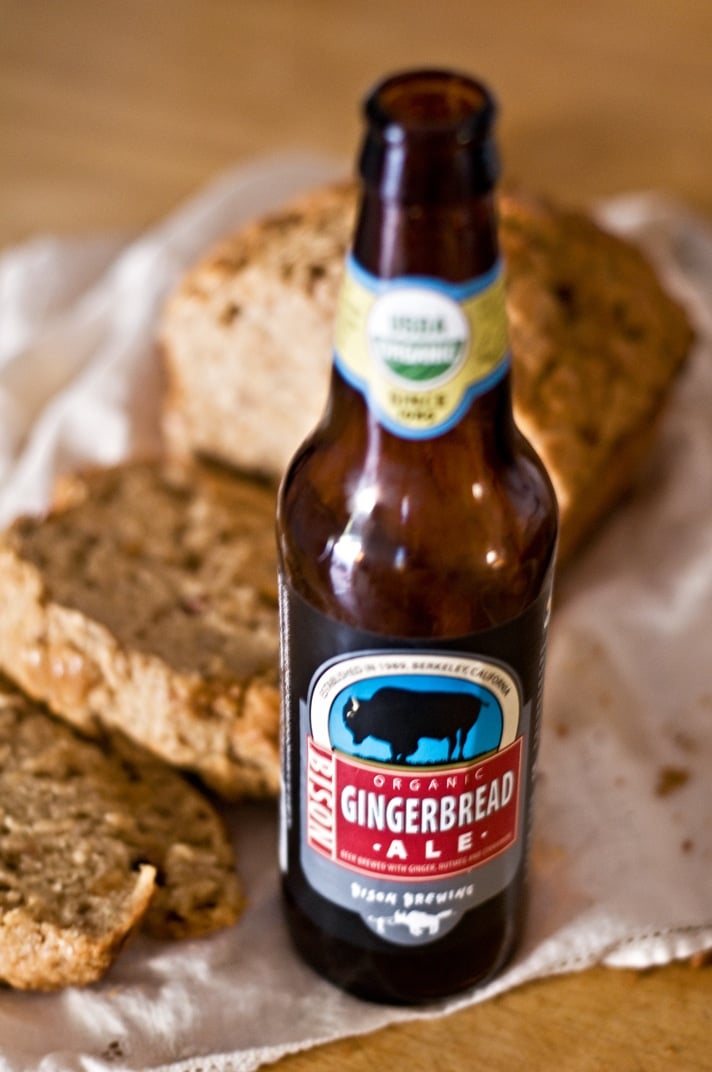 Gingerbread Beer Bread
3 cups all purpose flour
2/3 cup brown sugar
2 tsp baking powder
1 tsp cinamon
1/2 tsp nutmeg
1/2 tsp ginger
1/2 cup chopped pecans
12 oz Bison Gingerbread Ale
TOPPING:
2 tbs melted butter
2 tbs brown sugar
Preheat oven to 375. Spray a large loaf pan with butter flavored cooking spray.
In a large bowl, combine the flour, 2/3 cup brown sugar, baking powder, cinnamon, nutmeg, ginger and pecans. Stir until well combined.  Add the beer all at once. It will foam up. Stir quickly to combine. Don't worry about lumps, thats normal.
Add to your batter greased loaf pan. Pour the melted butter on top of your loaf and sprinkle with the brown sugar.
Bake for 40 minutes or until the butter has completely absorbed into your loaf and a wooden skewer inserted into the center of your loaf comes out clean.