Beer Popsicles: Lemon Pale Ale
As summer heats up, so does my longing to add beer to everything I consume. I linger on the idea of changing classic recipes into beer recipes far longer than my busy day should allow. How would I add beer to a Tarte Tatin? What about an Blueberry pie? Or Eggs benedict? What beer would I use? Although I get lost in recipe development several times a day, it tends to make a long commute on a Los Angeles freeway that much more bareable.
Due to recent move, I've been a bit handicapped by my lack of access to a familiar kitchen and all of my culinary tools. I'm slowly working my way back to feeling normal, that slight feeling of alien unfamiliarity when I get home  has begun to subside and my subconcious is starting to accept that the new place that I sleep, is now my home.
Beer popsicles are a fun addition in any adult party. You can play with flavor combinations (strawberry basil, orange jalapeno, blueberry lime) or just use plain 'ole untouched beer. If you have little ones around, make sure to keep these labeled well and separated from the kiddie ones.  If you are worried about a tiny human being handed the wrong flavor, use colored popsicle sticks for the kids and plain boring wood ones for the grown ups. You can buy popsicle sticks, colored and plain at most craft stores or on Amazon. This is the popsicle mold I used, but just about any hollow vessel will work.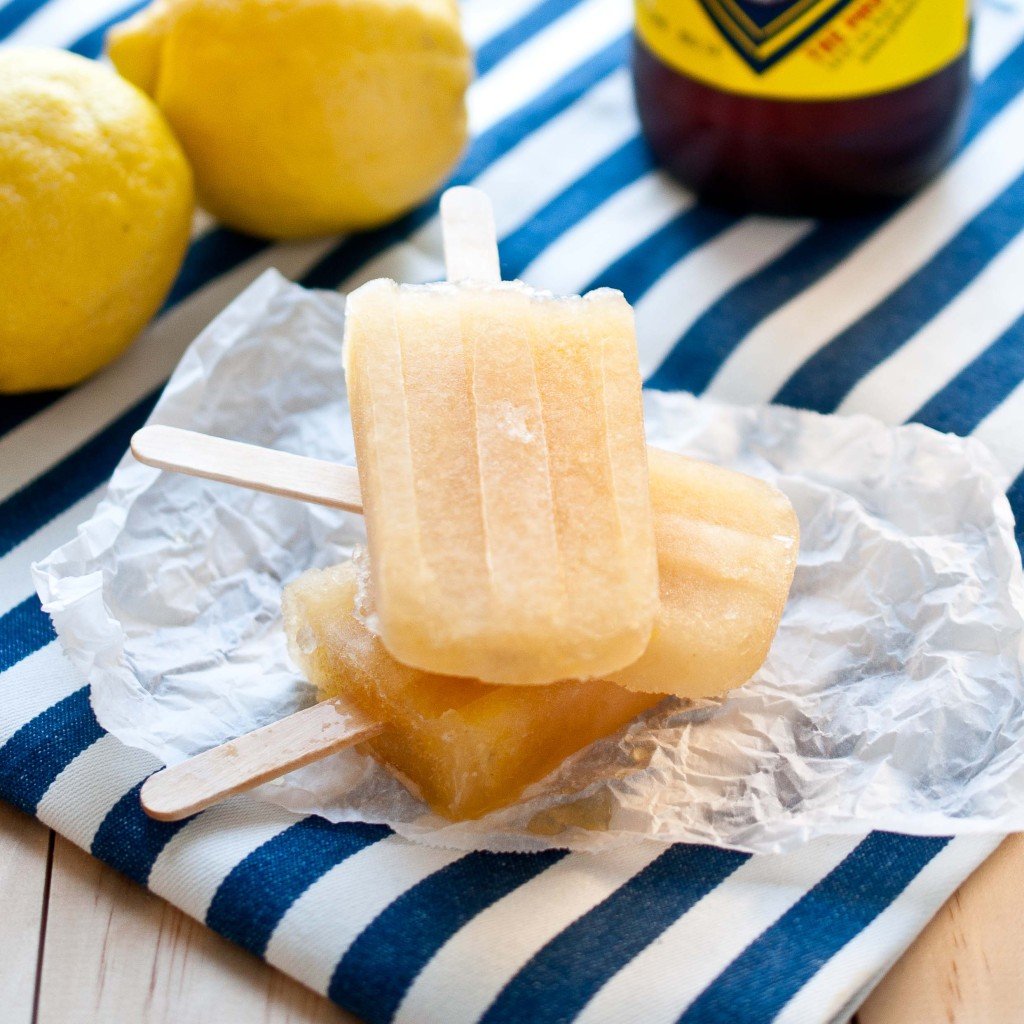 I used Pike Brewing Naughty Nellie for these. With flavors of hops, grapefruit and citrus, it gave a sour punch that I really loved. This is a recipe that can take a hoppier beer because there is no cooking involved. Experiment with your favorite pale ale, you have a summer full of back yard barbecues to get it just right.
Beer Popsicles: Lemon Pale Ale
Ingredients
1/3

cup

fresh squeezed lemon juice

about 4 large lemons

1/4

cup

sugar

1

cup

pale ale or IPA
Instructions
Mix all ingredients together in a pitcher or measuring cup with a spout, stir until sugar has dissolved.

Pour into popsicle molds and freeze for at least 6 hours.

Run molds under hot water until the popsicles release.