Beer Crepes with Beer Caramelized Apples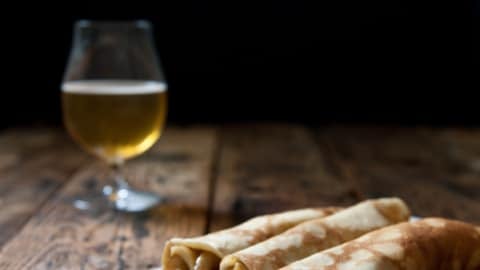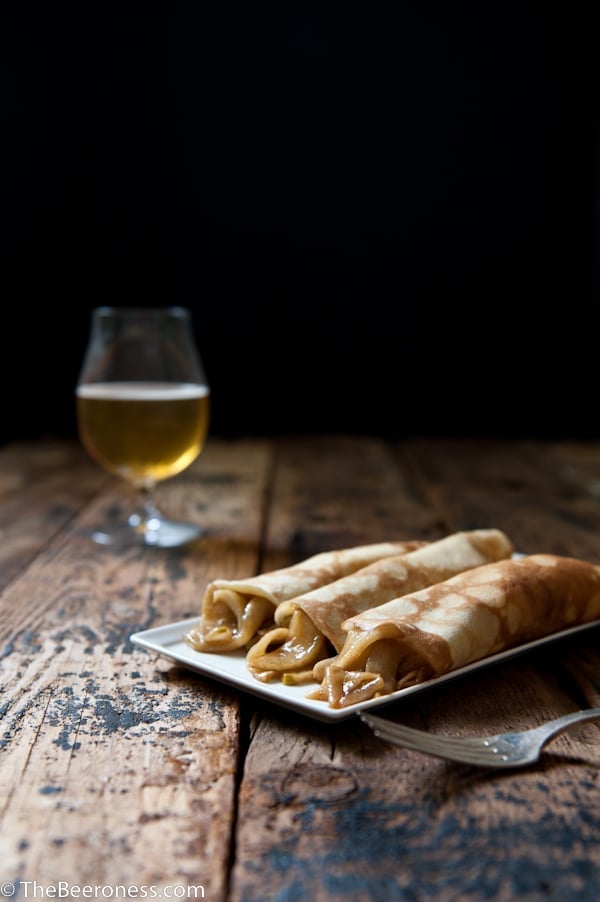 Let's just say that you want to dive into the world of craft beer. Or even that you're curious enough that you just want to know a bit more. Or maybe you're just as much of a geek as I am and you just like to know stuff.
Let's also assume that you're starting with little more knowledge than knowing what IPA stands for and that Guinness is a stout. Or maybe less.
I was there once, we all were. No one is born with a head full of beer knowledge, and unlike other adult beverages, very few people were born into the world of beer. People are born into vineyards, or distilleries, but very few are born into breweries. Most of us start out knowing nothing, wondering what's past the pale macro lager, dabbling in craft beer, and then wondering why it's so much better than that stuff we chugged out of kegs in college. We seek out the knowledge, and most of us self educate. So, where do you start?
My picks for the best introduction to craft beer books, great for the beer novice, or even those who claim Beer Geek status:
The Naked Pint: An Unadulterated Guide to Craft Beer, By Christina Perozzi, Hallie Beaune*
The Brewmaster's Table ,By Garrett Oliver*
The Oxford Companion to Beer, By Garrett Oliver
The Complete Beer Course, By Joshua M. Bernstein
Tasting Beer: An Insider's Guide to the World's Greatest Drink, By Randy Mosher
Beer Pairing: The Essential Guide from the Pairing Pros, by Julia Herz and Gwen Conley
*two personal favorites of mine
If you know a great introduction to craft beer book let me know in the comments section.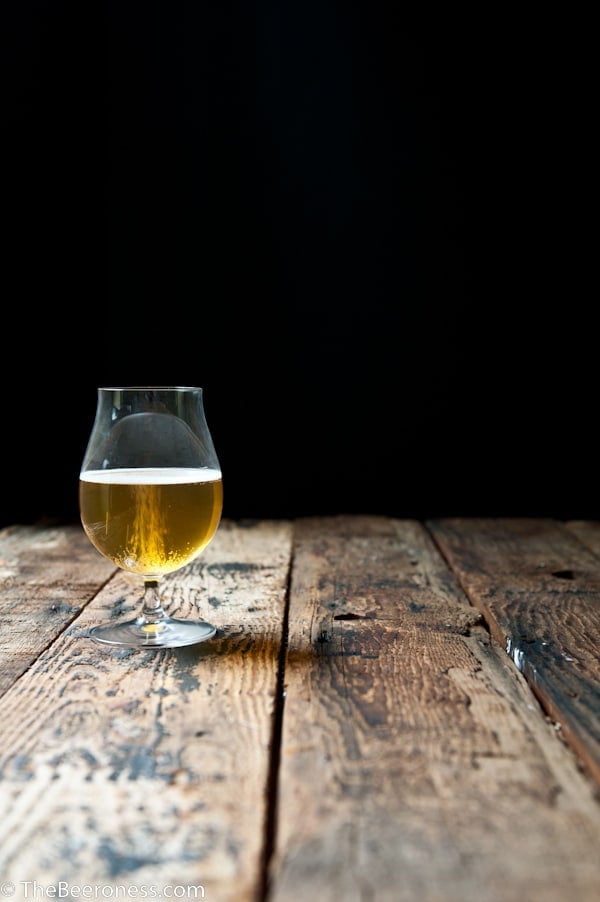 Beer Crepes with Beer Caramelized Apples
Ingredients
For the Crepes:
2

large eggs

3/4

cup

cream ale

pale ale or wheat beer

½

cup

whole milk

1

cup

flour

¼

cup

granulated sugar

1

tsp

vanilla extract

3

tbs

melted butter

plus additional for pan

pinch

salt
For the apples:
5

tbs

butter

1

lbs

about 3 granny smith apples, peeled, cores and thinly sliced

1/3

cup

brown sugar

½

tsp

cinnamon

Vietnamese cinnamon preferred

pinch

salt

¼

cup

cream ale

pale ale or wheat beer
Instructions
Put all the crepe ingredients in a blender, blend until combined. Put the batter in the fridge for one hour and up to 12 (can be made the night before).

To make the apples melt the butter in a pan over medium heat. Add the apples, brown sugar, salt and cinnamon. Cook until the apples have softened. Add the beer and simmer until the liquid has thickened to a syrup, set aside.

In a 10 inch non-stick skillet melt 1 tablespoon butter.

Add about ¼ cup batter, swirl the pan to spread the batter into a thin circle.

Cook over medium high heat until the top is dry. Flip the crepe using a spatula, cook until the underside is golden brown. Continue until all batter is used.

Fill the crepes with apples, serve warm.