Craft Ale Risotto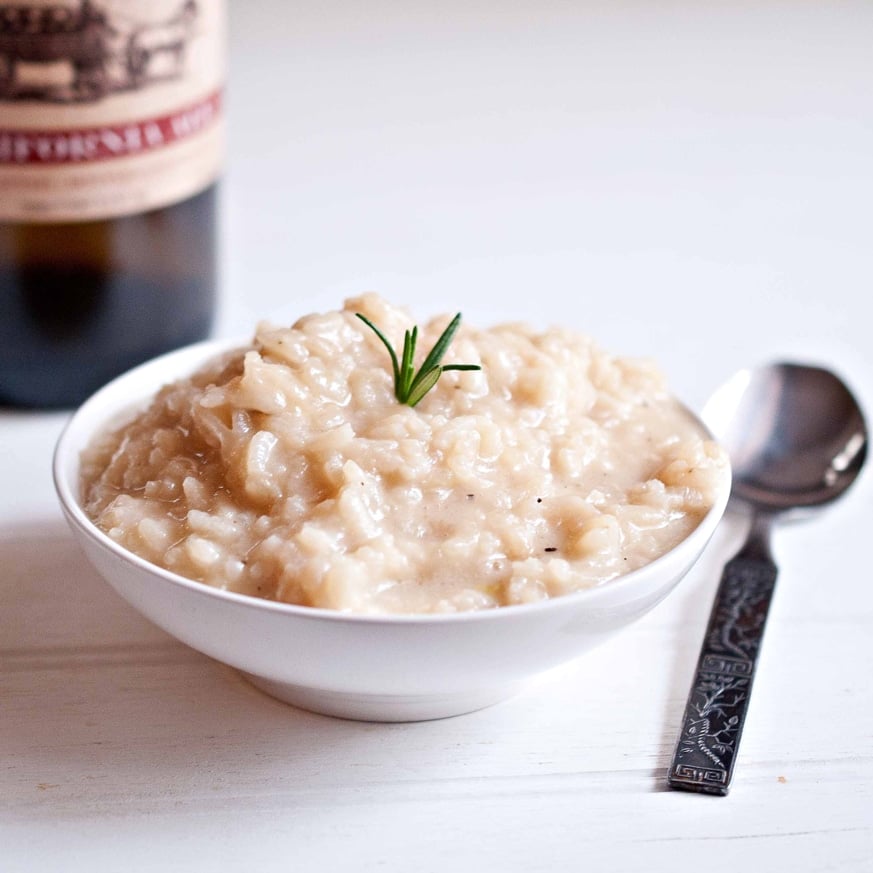 Risotto is the first recipe that I ever mastered. To this day, I count this among my favorite comfort food, downing giant bowls whenever the opportunity arises.
The classic recipe is made with white wine, but the substitution of a citrusy, medium-bodied craft beer only adds to the profile of flavors. I used another California beer: Telegraph California Ale, although this recipe would lend itself very well to the Telegraph White Ale.
Craft Ale Risotto 
4 cups chicken broth
3 Tbsp unsalted butter
1 tbs chopped shallots
3 cloves of garlic, minced
1½ cups arborio rice
1 Tbsp vegetable oil
8 oz Telegraph Ale
¼ cup grated Parmesan cheese
1/4 cup heavy cream
Salt and Pepper
Place the chicken broth in a sauce pan and bring to a mild simmer, keeping to warm, but not boiling.
In a separate pot, add the butter and allow to melt over medium heat. Add the shallots and cook until transparent, but don't allow to brown. Add the garlic and cook until you can smell them, about 20 seconds
Stir in the rice and the oil, cooking until the rice is completely coated with oil and it smells slightly nutty, don't allow to brown. About 2 minutes.
Add the beer and cook until the pan begins to dry, stirring frequently. About 6 minutes.
Add a ladle full (about 2/3 cups) of broth into the rice. Stir frequently until the broth is almost dry, and then add another ladle full and repeat. This process should take about 20 minutes. Don't leave the risotto while it's cooking, the rice on the bottom of the pan burns easily. (if you run out of broth, just use hot water the same way you would broth)
Once your risotto is cooked through (taste it to verify that the rice is cooked and not crunchy), turn heat to low and add the cheese, cream and salt and pepper to taste. Risotto should be soft and wet, not dry like typical rice. It should be firm enough to be served as a side on a plate, but soft enough to jiggle when the plate is shaken.