Beer and Bacon Dip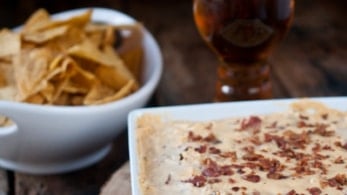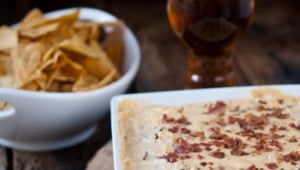 Beer and Bacon Dip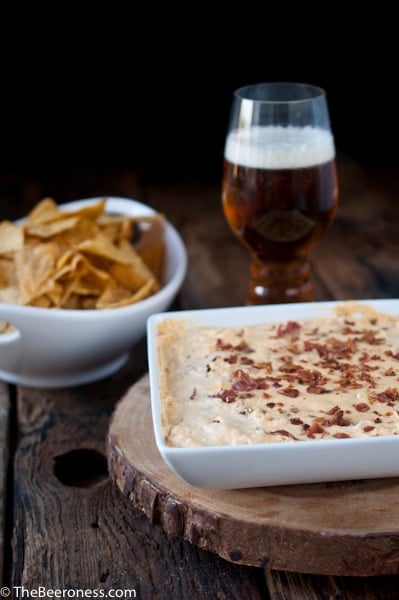 This is a cheap ploy.
Using both beer and bacon in a dip to get your attention. It's like a video of Christopher Walken volunteering as Tribute, or a list of The Things You HAVE to Know By The Time You're 30, or those UpWorthy videos that Facebook always tells you are a Must Watch. You can't look away.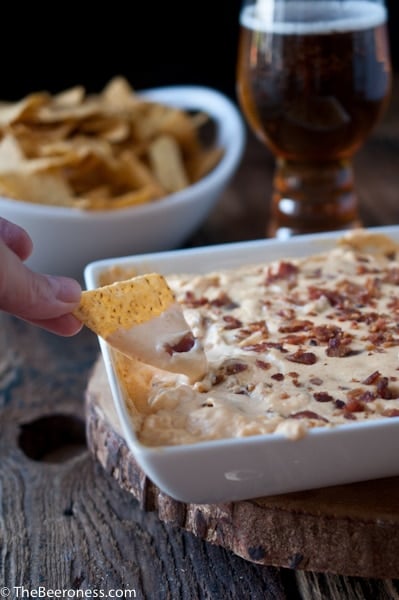 But it's the food version of those things and you won't be able to stop eating it until you run out of chips, and briefly contemplate using your fingers. But you shouldn't, apparently, that's tacky.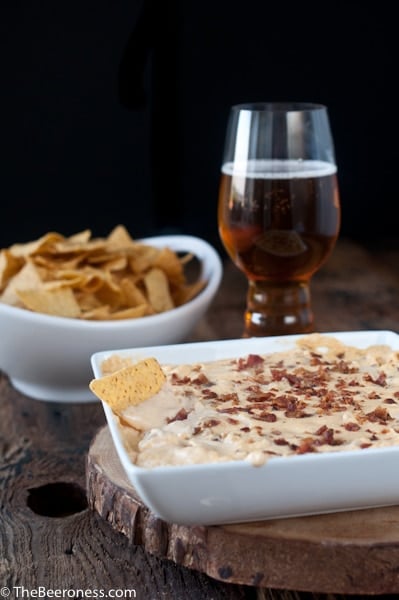 Beer and Bacon Dip
Ingredients
16

wt oz cream cheese

full fat

1/2

cup

sour cream

full fat

5

wt oz shredded mozzarella

about 1 2/3 cups

2

wt oz shredded cheddar

½

tsp

smoked paprika

1/2

tsp

salt

1/2

tsp

chili powder

1

tsp

garlic powder

2

tbs

cornstarch

¾

cup

IPA or Pale Ale Beer

8

slices

bacon

cooked and chopped
Instructions
Preheat oven to 350.

Add the cream cheese, sour cream, mozzarella, cheddar, smoked paprika, salt, chili powder, garlic powder, cornstarch and beer to a food processor. Process on high until smooth and well combined, about 5 minutes.

Stir in most of the copped bacon, reserving about 2 tablespoons.

Pour the dip into an oven safe bowl top with reserved bacon.

Bake at 350 until warmed through, about 15-20 minutes.

Serve warm.
Notes
If the dip is "fluffy" out of the oven, just stir before serving.