Oktoberfest Recipe: Beer Braised Pulled Pork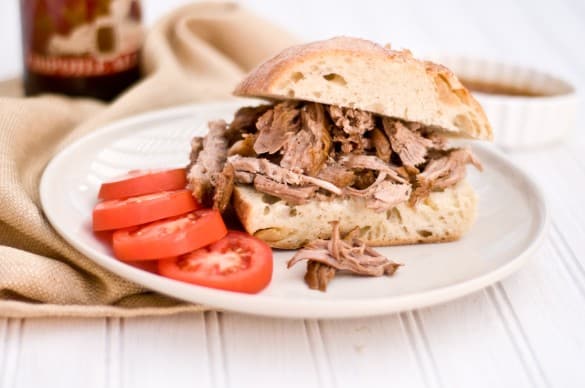 My favorite thing about pulled pork is that it takes a long time. You didn't read that wrong, I LIKE that it takes hours. Probably because I tend to over-committ myself, double book myself, take on too much, then feel guilty that I am not able to give 100% to everything and I need to remember to slow down. I work full time, I have this blog that I love more that anyone will know, I write for Honest Cooking, and for the Glendale Examiner, AND I am a mom. When I have decided to make a recipe like pulled pork I HAVE to stay home, play in the backyard with Tater, ignore my phone and listen to excessive amounts of Led Zeppelin. I need to make pulled pork more often.
What does braising mean? What a good question. Braising just means to sear meat at a very high heat and then cook it slowly at a low heat until cooked through. I used another amazing craft beer for this recipe. Rouge's Chipolte Ale:
I have had a soft spot for Rouge brewery for years. Rouge is beer lovers beer, and dedicated to the art of the craft. Actual real life people making really good beer. If you live on the West Coast, this Portland Oregon brewery's beer is probably at your local grocery store. It's one of the few great craft beers that I have a fairly easy time getting my hands on. In fact, the very first time I decided to cook with beer (I made a chocolate beer cake), I used Rouge's Chocolate Stout. I do believe that I owe Rouge for my fascination with cooking with beer.
Thank you Rouge, you're Pulled Pork thank you card is in the mail.
Get the recipe on my other blog, The Beeroness!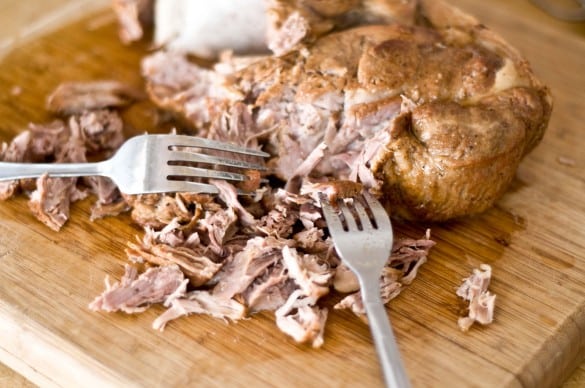 Get the recipe on my other blog, The Beeroness!
I used this meat in three ways, on italian bread as a delicious sandwich, over rice and beans, and in a burrito. Other ideas for pulled pork include:
Pulled pork nachos
Pulled pork sliders
Pulled pork tacos
Pulled pork enchiladas
Pulled pork flatbread pizza
Pulled pork hand pies
Seriously, you could go all Bubba Gump about this and it would be endless. There is no shortage of uses for Pulled Pork.
My message of the day is this:
Slow down, eat good SLOW food, Drink great beer and don't forget to play in the back yard with your daughter while listening to Over The Hills an Far Away (OK, maybe that last one was just for me).