Ale Steamed Salmon With Belgian Wheat Beer Bearnaise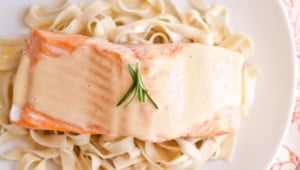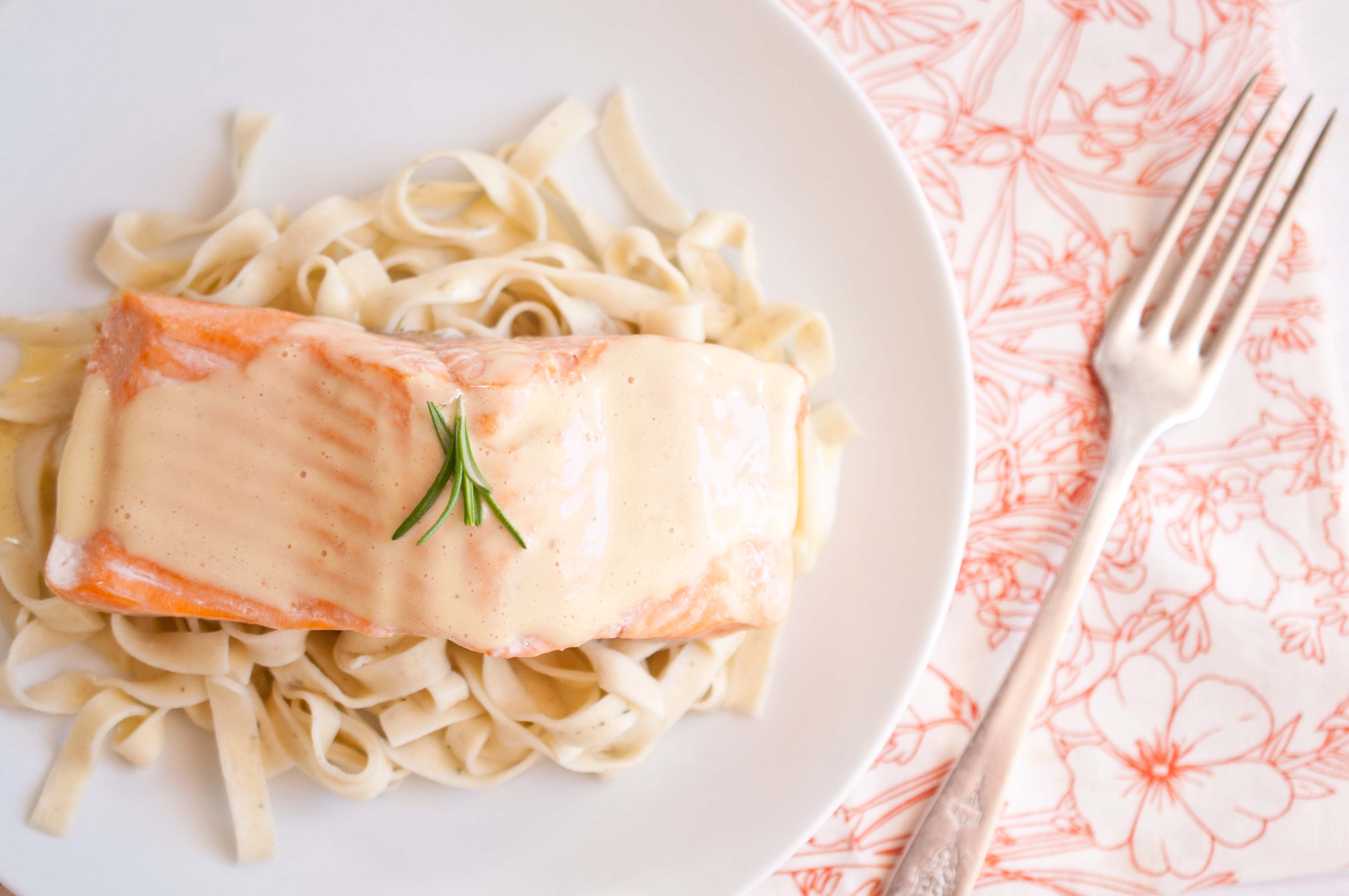 There are always exception to even the most powerful rules. This leaves a movement and an honestly to the lives we live, without the guilt of hypocrisy. The rule I am adding an addendum to is my strong allegiance to West Coast beers. Although great beer can be found nearly everywhere in the world these days, I have a powerful draw to local food and drink. I'll make a unabashed exemption to my locavore attitude in support of my love for Allagash. In fact, Allagash Black was one of the beers I choose for my profile shot, and a fabulous example of a well crafted stout. If I ever make it up to Portland Maine, I'll be making a very long stop at the brewery.
Today, I used Allagash's freshman beer, their first ever product that was an undeniable success and pioneer in American Brewed Belgian Wheat Beers, The Allagash White.
Ale Steamed Salmon With Belgian Wheat Beer Bearnaise 
4 Salmon Fillets, about 3 oz each
2 bottles of Allagash White
2 tbs vinegar
1 tbs finely chopped shallots
1/4 tsp white pepper
2 tbs fresh tarragon
1 tbs chervil
1 sprig fresh parsley
4 egg yolks
1/2 tsp salt
2 sticks unsalted butter
Rice or pasta for serving
Preheat oven to 350.
Place a wire rack over a rimmed baking sheet, place the salmon fillets on the rack. Pour one bottle of Allagash White in the bottom of the baking sheet, making sure that the beer does not submerge the wire rack. You want at least 1/2 inch between the beer and the top of the wire rack.
Cover the baking sheet with aluminum foil, making sure to tent the foil over the salmon so that the foil does not touch the fish at all. Secure tightly, in order to trap the steam inside the foil.
Bake for 15-18 minutes or until the salmon flakes easily with a fork. 

While the salmon is cooking, make the Bearnaise.
Add ½ cup of the remaining Allagash beer, the vinegar, shallots, pepper, tarragon, chervil, and parsley to a pan over medium heat. Allow to simmer and reduce until about 2 tbs of liquid remain, about ten minutes. Pour through a fin mesh strainer to remove the solids, allow to cool.
In a food processor add the 2 tbs of liquid, egg yolks and salt. Melt the butter in a sauce pan until very hot and just starting to bubble. Remove the stopper from the top of the food processor lid. Turn on the food processor, allowing to process for a few seconds before beginning to slowly pour the melted butter into the food processor while it is still running. Allow to process until well combined and frothy, about 3 minutes.
Plate the salmon over rice or pasta, pour about ¼ cup sauce over each plate.
Serve with Allagash White.