Mini Lime Olive Oil Beer Cakes with Hibiscus Icing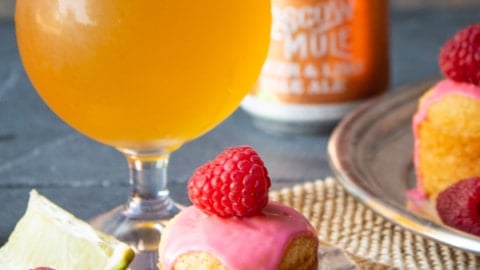 Mini Lime Olive Oil Beer Cakes with Hibiscus Icing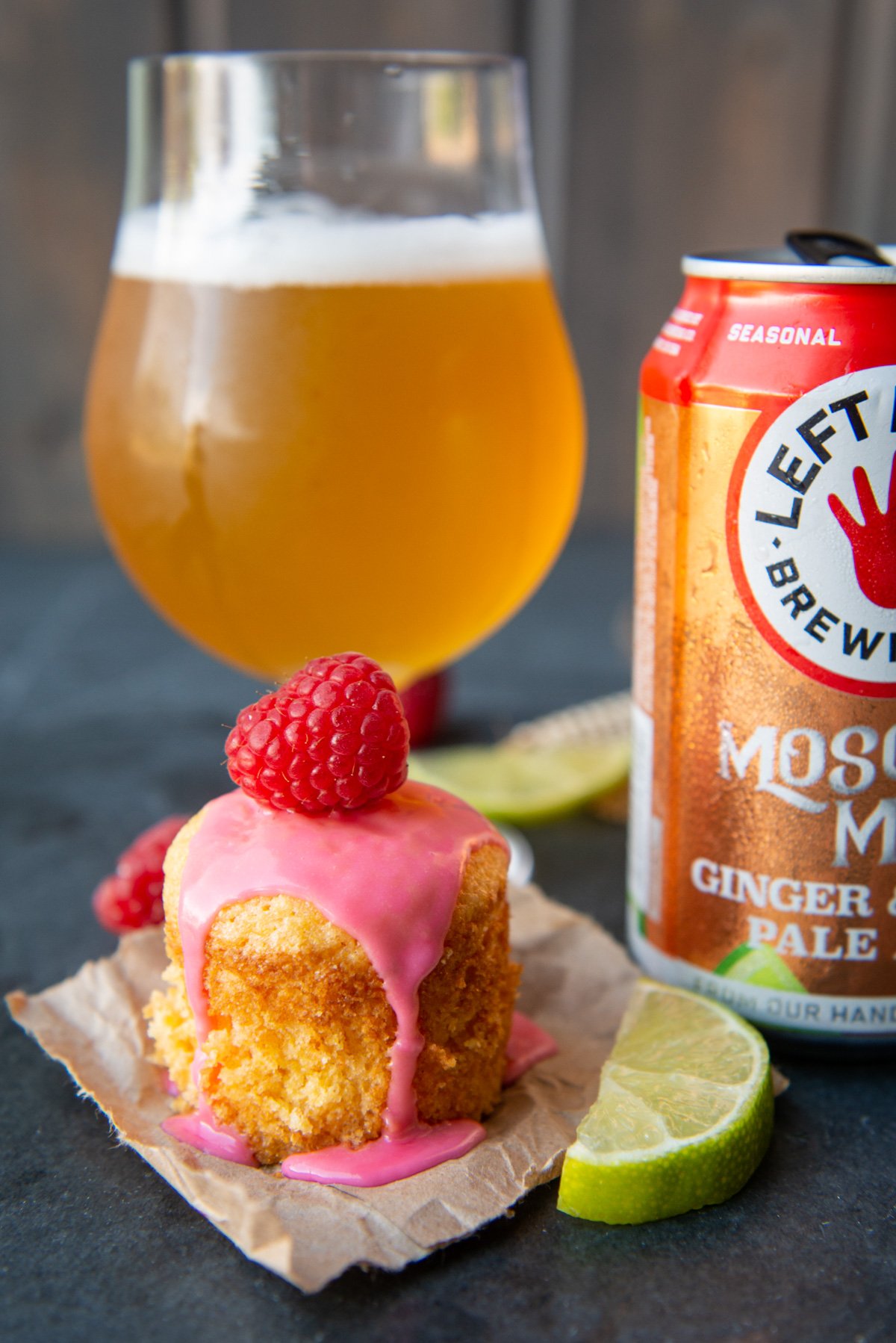 Are you growing something? And by that I mean produce not resentment and anxiety, although that too. I'm growing tomatoes because I decided it would make more sense to spend $80 and eleventy billion hours growing a small basket full on my own than going to the farmers market. It makes sense.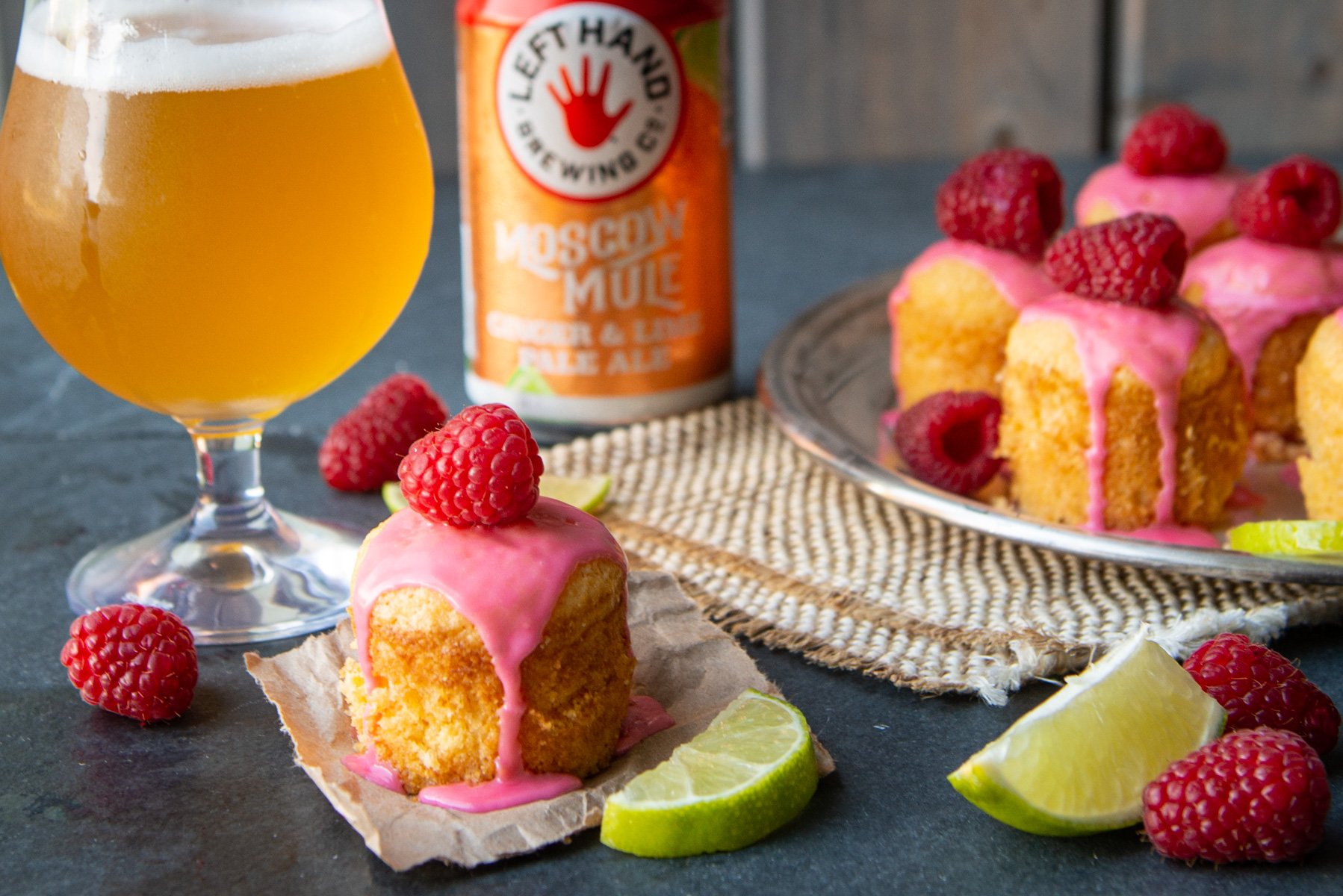 If you are growing the things (the ones not related to early childhood trauma), do you check them every day as if by some garden fairy miracle they will have multiplied and ripened overnight? And then you're both not surprised and also super disappointed that they look basically the same as they did the day before? Just me?
I had to go to the farmers market for giant gorgeous raspberries in order to sublimate my self-pitty while also reminding myself that other people are better at growing the things and I should leave such tasks up to them. I should just cook the things. And eat the things. I really shouldn't venture too far out of my cooking-eating-drinking skill set.
I used this Mini Cheesecake Pan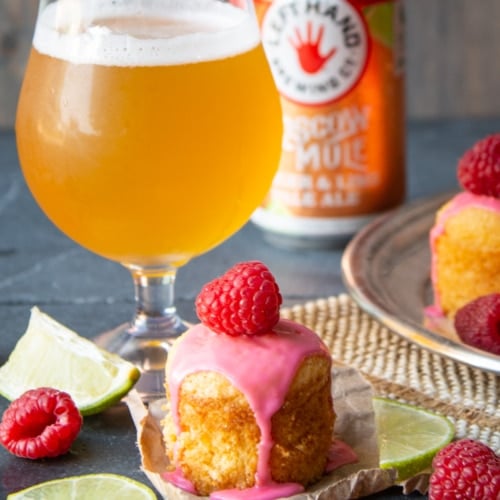 Mini Lime Olive Oil Beer Cakes with Hibiscus Icing
Ingredients
4

large eggs

1 ½

cups

sugar

½

cup

extra virgin olive oil

¼

cup

lime juice

3 large limes, juiced

¼

cup

beer

2

cups

cake flour

½

teaspoon

baking powder

1

teaspoon

salt

2

hibiscus tea bags

¼

cup

boiling water

2

cups

powdered sugar

1

teaspoon

vanilla extract

Raspberries for garnish
Instructions
Preheat the oven to 350°F.

Add the eggs and sugar to the bowl of a stand mixer, beat on high until well combined, light, and more than doubled in size, about 6 minutes.

Stir in the oil, lime juice, and beer.

Sprinkle with flour, baking powder, and salt. Gently stir to combine.

Grease mini cake pans, or a mini muffin tin, pour in the batter until about 2/3 full.

Bake until the tops spring back when lightly touched, about 12- 16 minutes.

Allow to cool complete before removing from pan.

Add the tea bags to a small bowl or mug. Pour the boiling water over the tea, allow to steep for 15 minutes, discard the bags.

Add the powdered sugar and vanilla to a mixing bowl, add half of the hibiscus infused water, stir to combine. Add the remaining water a bit at a time until desired consistency is reached.

Pour a bit of icing over each mini cake, top with a raspberry
Notes
I used this Mini Cheesecake Pan but a mini muffin tin will work as well, just start checking for doneness at 12 minutes.