Brioche French Toast with Beer Caramelized Peaches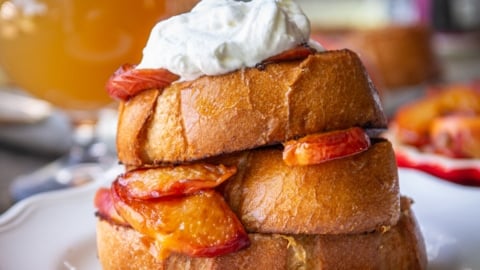 Brioche French Toast with Beer Caramelized Peaches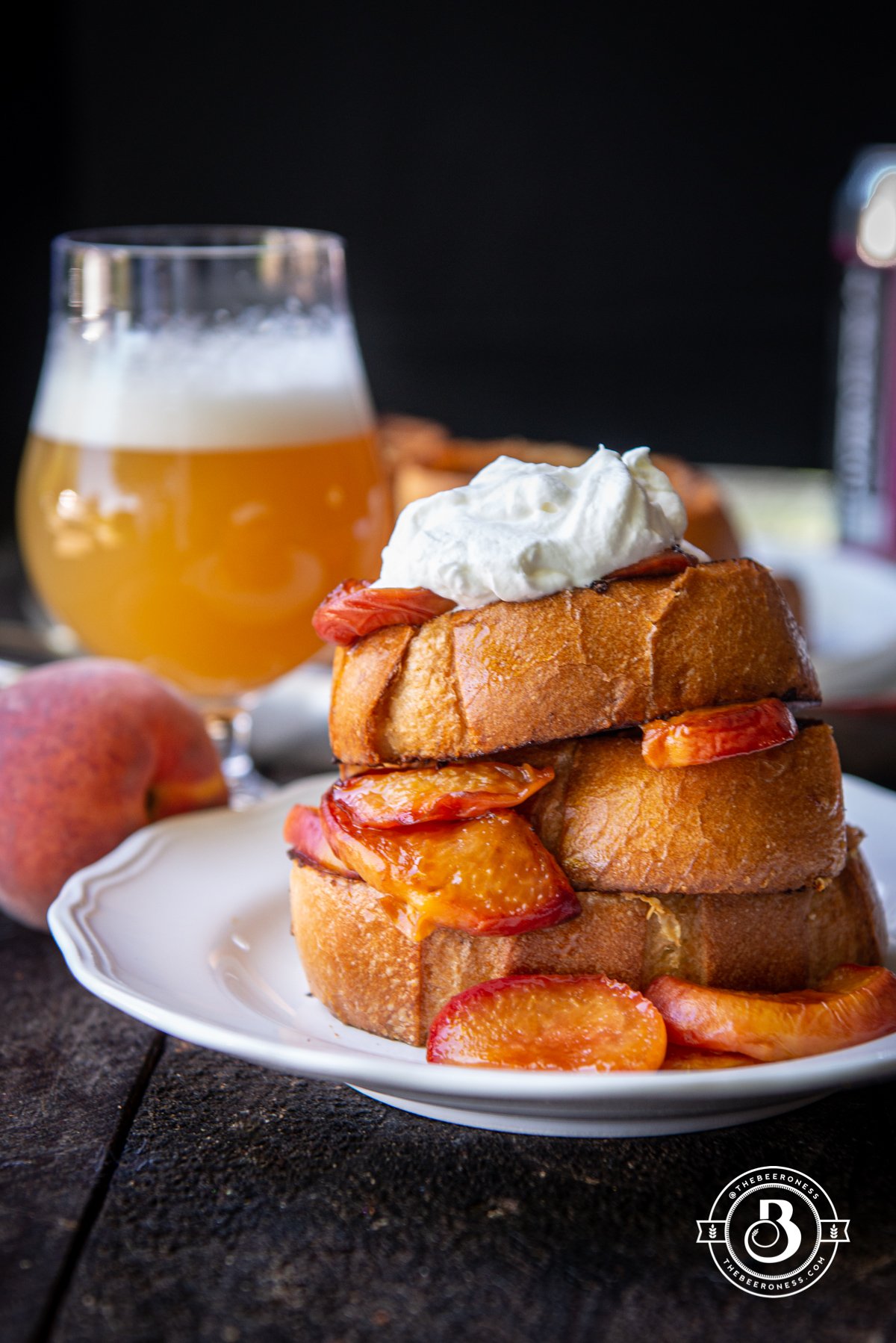 Breakfast is my favorite meal. Mostly because I get to make and eat it in my pajamas without judgment, but also because most of it is basically dessert we eat as an entree. We should do this with more meals, dinner cake should be a thing. Lunch brownies, too.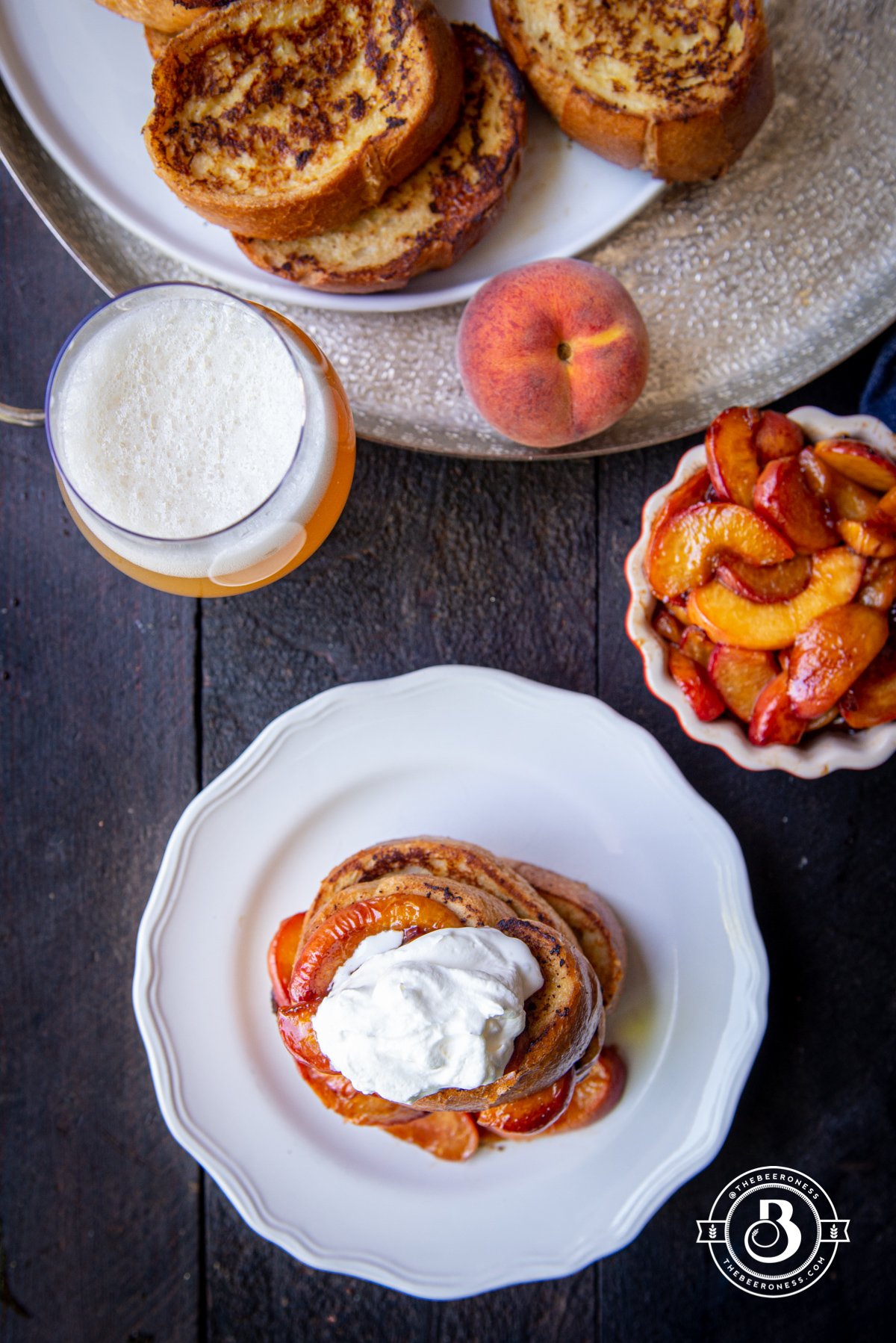 French toast has always been my favorite, and it should always be made with brioche. It's really the best bread for French toasting and all other breads are vastly inferior. This is a fact. Challah will also work but don't, even for a second, think you can make this with presliced bread and get away with it, I'll know and I'll be sad.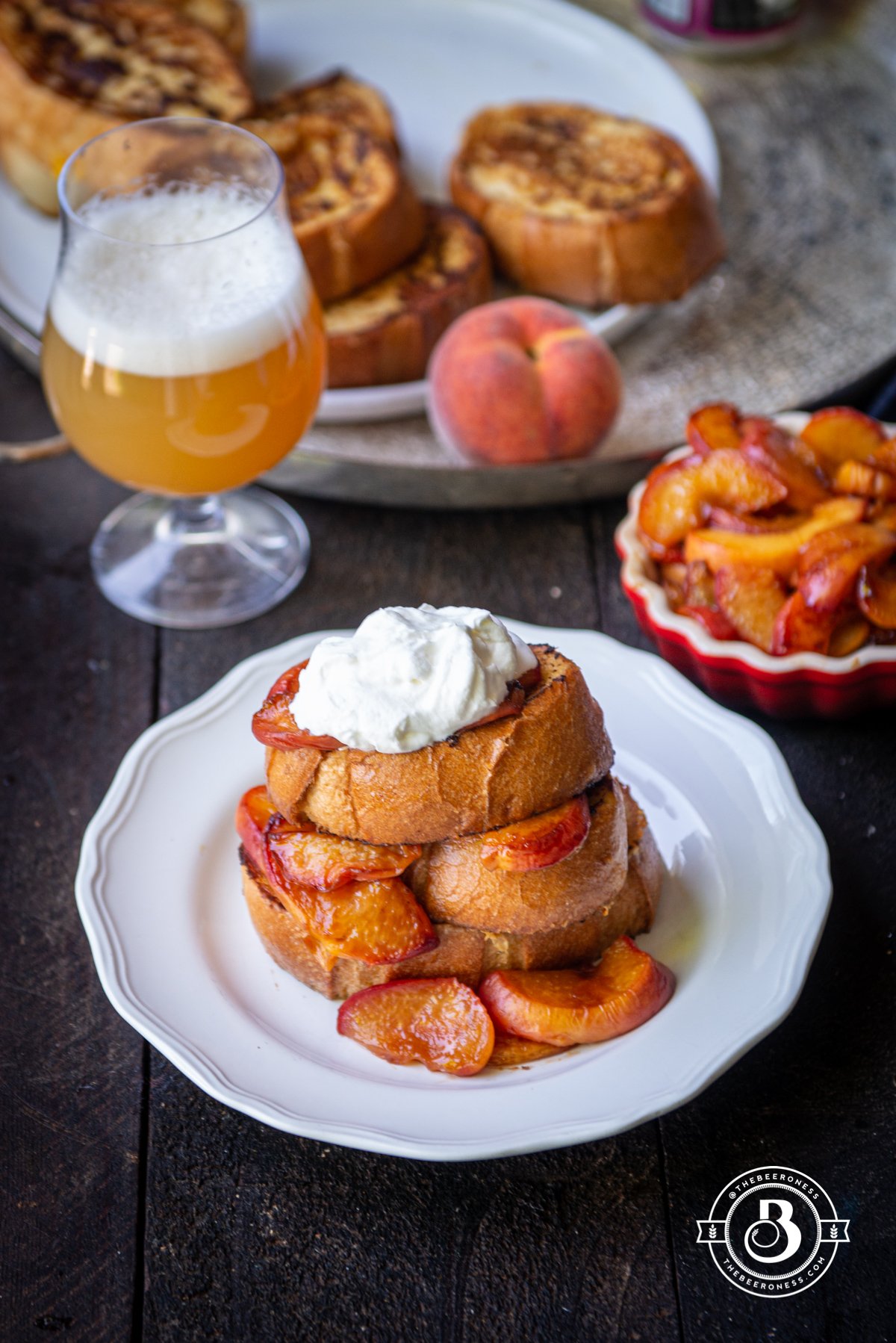 Just get yourself a loaf of brioche and slice it yourself, you'll be glad you did. Because I certainly won't judge you for drinking beer at breakfast but I won't make the same promise if you break out the sandwich bread to make French Toast. Just trust me.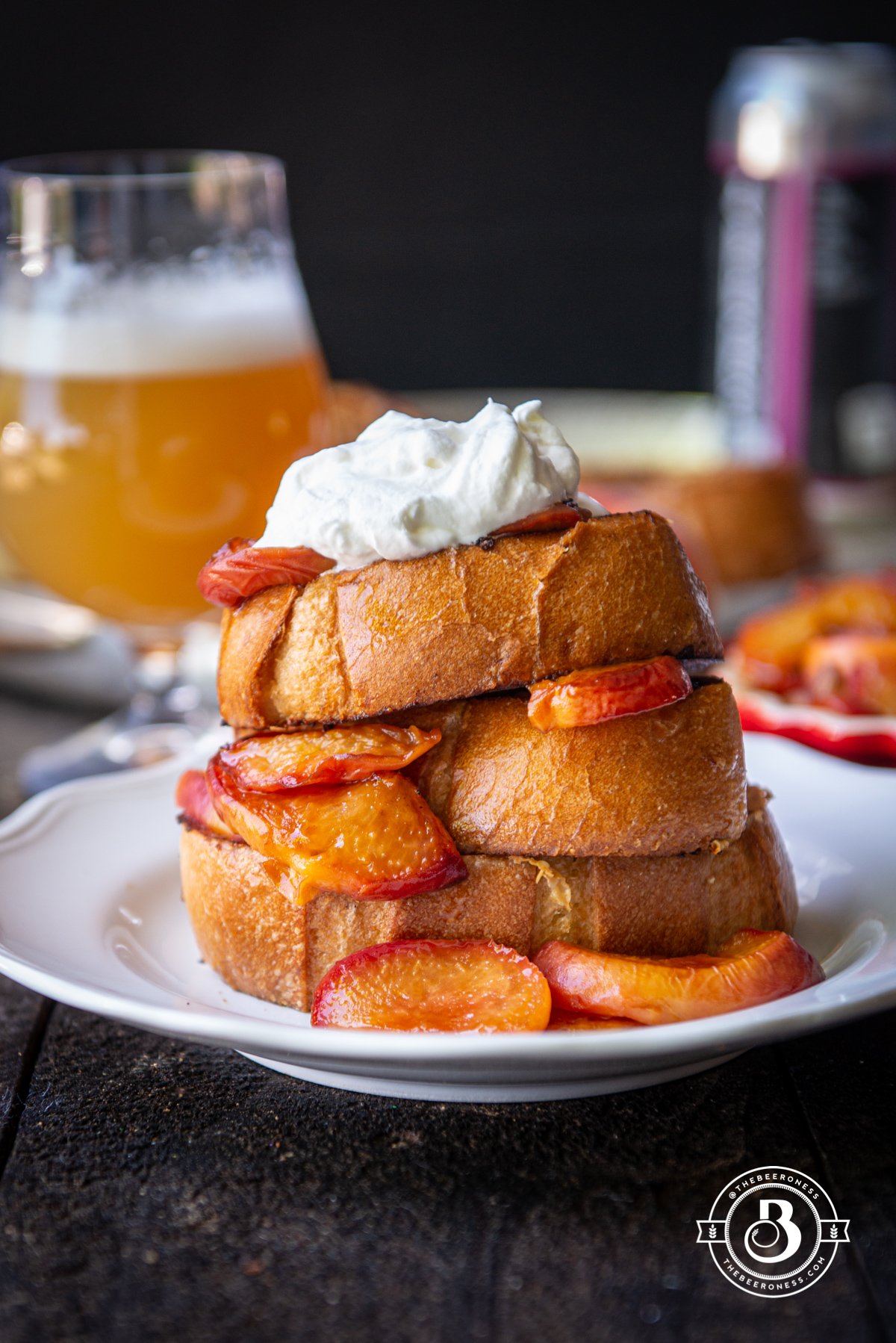 Brioche French Toast with Beer Caramelized Peaches
Ingredients
For the topping:
1

lb

about 3 large sliced fresh yellow peaches

1

tablespoon

(12g) lemon juice

3

tablespoons

(36g) brown sugar

½

teaspoon

salt

2

tablespoons

butter

3

tablespoons

beer

Belgian, wheat beer, pilsner, pale lager
For the French toast:
1

large loaf Brioche

(or Challah)

2

eggs

½

cup

(120g) heavy cream

¾

cup

(180g) beer

Belgian, wheat beer, pilsner, pale lager

1

teaspoon

vanilla

1/3

cup

(66g) granulated sugar

½

teaspoon

salt

3

tablespoons

butter

Whipped cream for serving
Instructions
Add the peaches, lemon juice, brown sugar, and salt to a bowl, toss to combine.

Add the butter to a large skillet over medium-high heat until melted, add the peaches and lower the heat to medium-low.

Pour in the beer and continue to cook, stirring occasionally, until the peaches have started to brown and caramelize, about 15 minutes.

Slice the bread into thick slices about 1 to 2 inches in width.

In a bowl whisk together the eggs, cream, beer, vanilla, sugar, and salt until well combined.

Add the bread slices, a few at a time, allowing to soak for about a minute or until the bread is fully saturated.

Heat a skillet or griddle to medium-high, add the butter, allowing to melt and coat the surface. Add the slices of bread a few at a time, cooking on both sides until golden brown.

Add a few slices to a serving plate, top with peaches, and whipped cream.