Rosemary Olive Oil Beer Biscuits with Tomato Garlic Confit
Rosemary Olive Oil Beer Biscuits with Tomato Garlic Confit (dairy and egg-free)
I have a theory. I really believe that breakfast being touted as the most important meal of the day has nothing to do with nutrition. It's because we cook breakfast for the most important people in our lives. We'll have a mid-day coffee, or a quick lunch, with just about anyone. But if you've earned the "let me cook you breakfast" spot in the day, it's because you're the most important.
Sure, waffles and eggs benedict are awesome, but I also like having recipes for all the humans in my life, like the ones who don't eat eggs or dairy. One of my go-to substitutions when replacing butter is olive oil, but like beer, it isn't all the same. Good olive oil has nuances of flavor that other olive oils don't.
The beautiful flavors of both the beer and the olive oil come through in these biscuits, so use an olive oil you really like. I used my favorite olive oil on the planet, and it's owned by some of my favorite people on the planet. The space it comes from in the world is so gorgeous, you'll want to keep a piece of it in your kitchen. It's called Rastrello, and it's not just a small craft olive oil producer, it's also a gorgeous boutique hotel, just 8 rooms on the edge of an olive grove in a small town in Italy owned by a family I adore. If you're looking for an unforgettable Italian getaway, add this small boutique hotel to the top of your list.
Until we can all jump on a plane to Italy, let's sublimate our wanderlust with some confit tomatoes. Don't let the word "confit" intimidate you, it just means to cook something at a low temperature in a fat, like olive oil. It's nearly impossible to screw up, and it's very forgiving. Forget it for a few hours and when you come back, it'll be warm and bursting with flavor.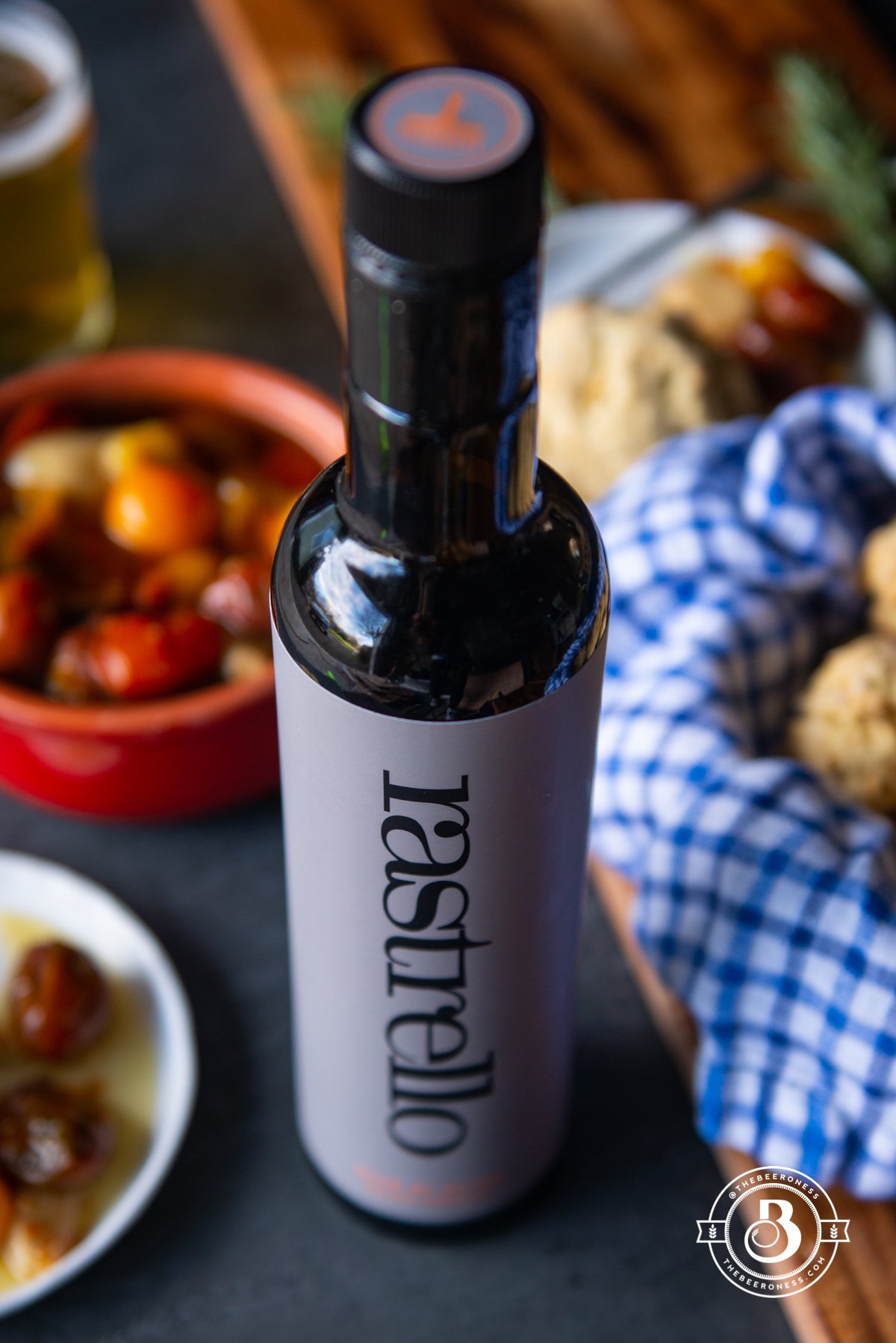 These biscuits are the quickest and easiest biscuits I've ever made, with a texture that's soft and light and a flavor that's almost buttery. They're ready to go in the oven before your oven has finished heating up, perfect for last-minute breakfast guests and lazy Sunday mornings.
Just spread the tomatoes and garlic on the biscuits like jam and don't forget to share with your favorite person as you convince them to run away to Italy with you this summer. I'll be there, you should be too.
Rosemary Olive Oil Beer Biscuits with Tomato Garlic Confit
Ingredients
For the confit:
2

cups (16oz)

cherry tomatoes

2

large heads garlic

cloves remove from the head

1

teaspoon

salt

2

teaspoons

fresh ground black pepper

1

teaspoon

finely chopped fresh rosemary

Olive oil
For the Biscuits:
2 ¼

cups

(270g) all-purpose flour

1 ½

teaspoons

baking powder

1

teaspoon

baking soda

1

teaspoon

salt

1

teaspoon

sugar

1

tablespoon

finely chopped fresh rosemary

½

cup

(114g) beer

pale ale, pilsner, wheat beer

½

cup

(114g) extra-virgin olive oil (plus additional for brushing)

Flakey sea salt
Instructions
Preheat the oven to 275°F.

Add the tomatoes, garlic cloves, salt, pepper and rosemary to a small dish (ideally, you want the tomatoes and garlic to be in a tight layer.Drizzle with olive oil until the tomatoes are about 2/3 of the way covered.


Bake until the tomatoes have shriveled and the garlic has browned, about 1 ½ hours. Remove from the oven. The confit can be covered and stored in the fridge for several weeks until ready to use. Make sure to heat prior to serving.

Preheat oven to 450° F. Line a baking sheet with parchment paper.

Sift together flour, baking powder, baking soda, salt and rosemary. Gently stir in the beer and olive oil until just combined. Don't over-mix.

Drop mounds of dough (slightly larger than golf balls) on prepared baking sheet (for smaller sized biscuits use a cookie scoop, for larger an ice cream scoop works well). Brush the top with olive oil, sprinkle with flakey sea salt.

Bake 10-12 minutes, or until cooked through and starting to turn brown on the tops.
Notes
Anything beer that's really hoppy, like an IPA, will be too intense for this recipe.