Grilled Cilantro Lime Beer Chicken
Grilled Cilantro Lime Beer Chicken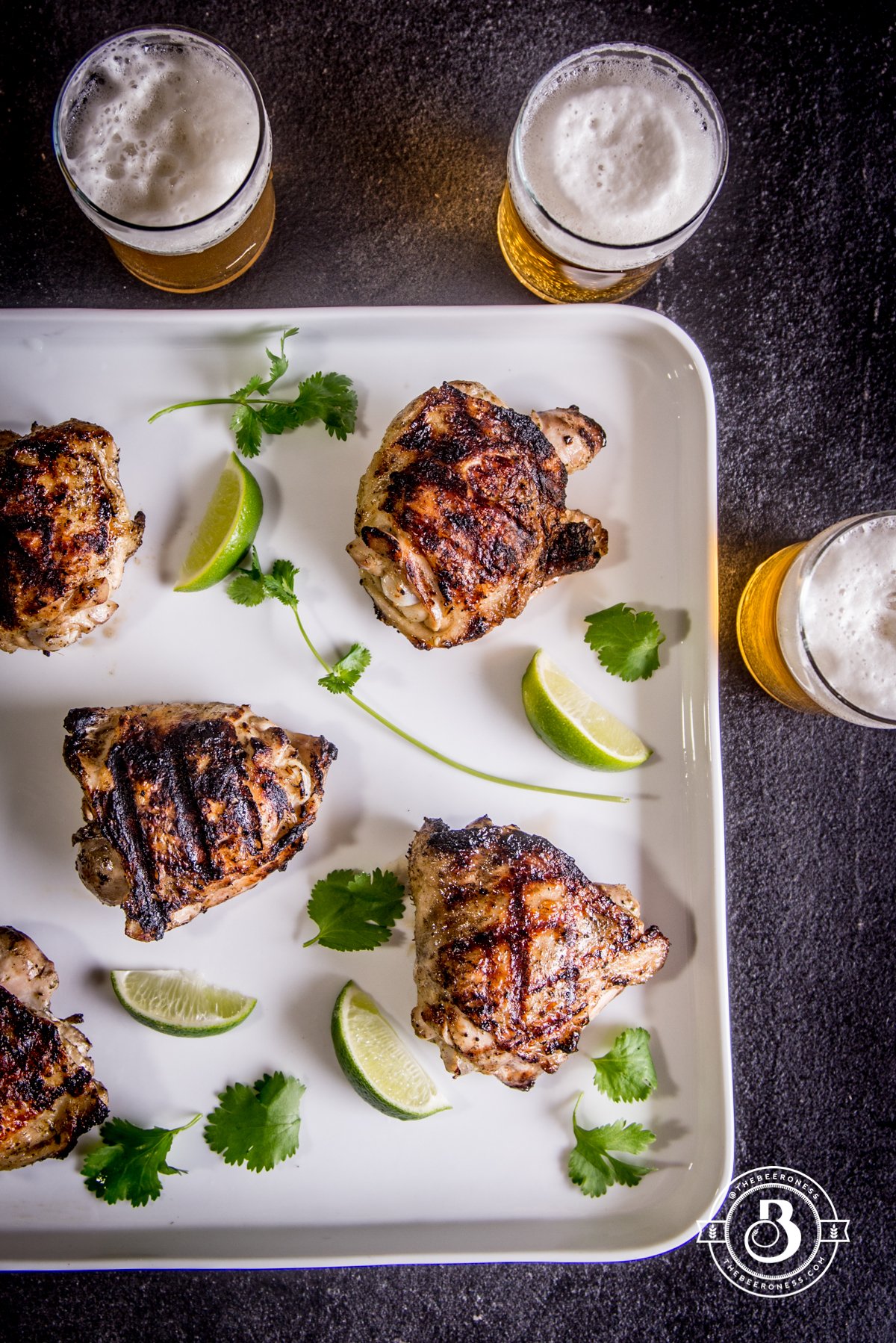 I go through phases of grilling all the things. And by ALL, I pretty much mean it. I once grilled garlic. Nothing edible is safe when I'm in this phase. I always grill my homemade pizza, all fruit is better grilled, I've even grilled all the ingredients for guacamole, and then did it all again with all the ingredients for sangria (except the wine, but I thought about it!) because "guac, chips, and sangria" are better as "grilled guac, chips, and grilled sangria". I promise.
If you're between grills right now, don't sad-face me. Figure out how to get your grubby paws on one. Craigslist (ok, but be careful!), Facebook Market Place (way better, you can facebook stalk for safety), Amazon (really safe as long as your delivery guy is cool). It'll be worth it when you're finally able to grill all your things, too.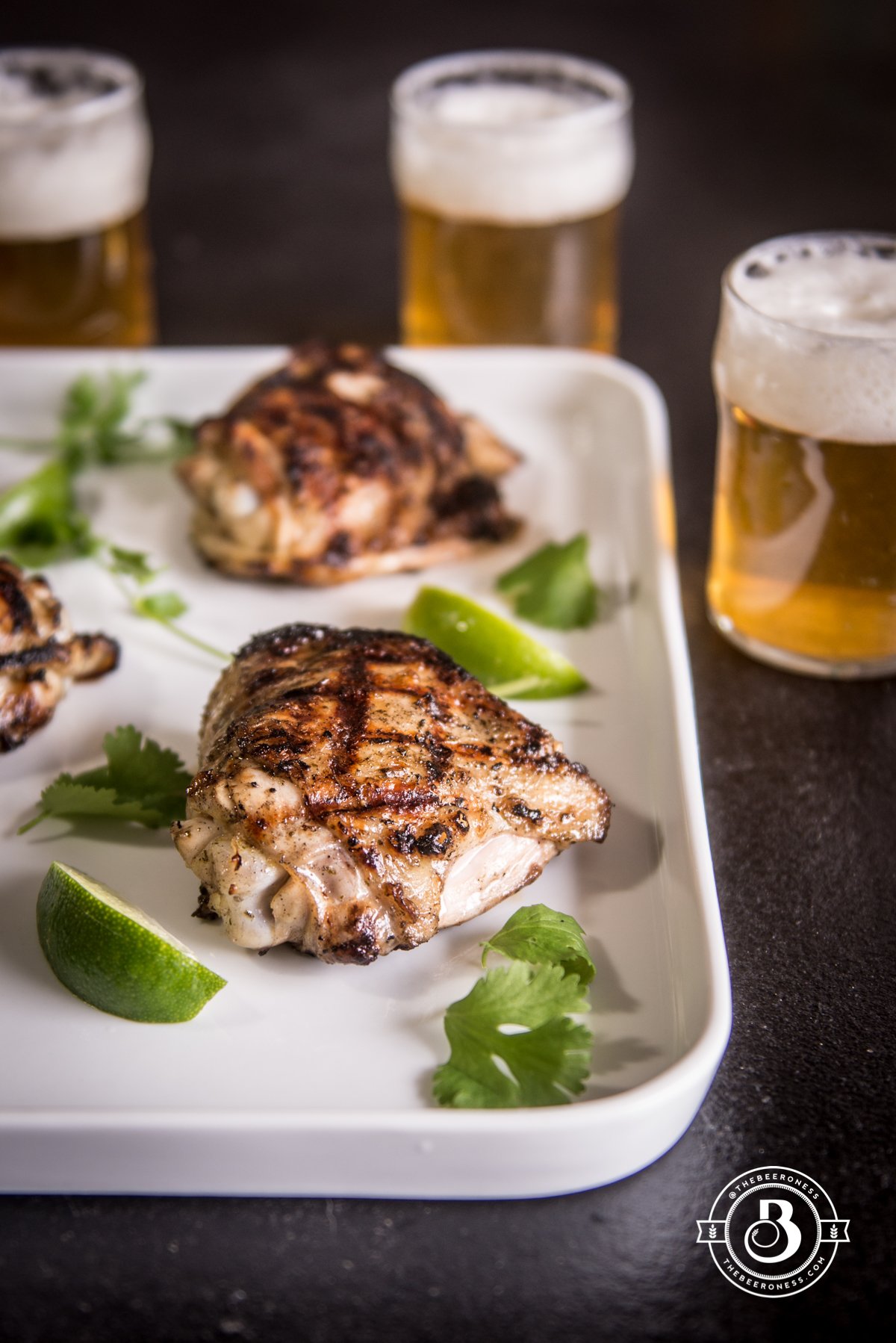 You can stop at normal things like meat and veggies. But if you want to grill pie or salad, I would approve. Just make sure to share it with me on Instagram.
Grilled Cilantro Lime Beer Chicken
Ingredients
3

lbs

chicken thighs

bone in, skin on

2

large

limes

juiced

½

cup

(9g) cilantro leaves, packed

1

tablespoon

(18g) kosher salt

12

ounces

pale ale

2

large

cloves of garlic

peeled
Instructions
Add the chicken to a large Ziplock bag or bowl with a lid.

Add the remaining ingredients to a blender or food processor, process on high until well combined.

Pour the mixture over the chicken, seal (or cover). Refridgerate for 2 to 12 hours.

Pre heat a grill to medium-high.

Remove chicken from the marinade. Grill on all sides until cooked through, about 6 minutes per side.