Chai Chocolate Chip Beer Cookies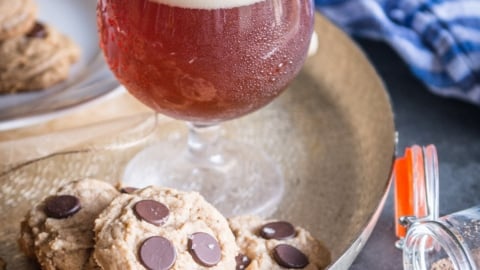 I'm glad chai is making a comeback, aren't you? I didn't know chai was making a comeback, you think to yourself. Maybe it isn't "making a comeback" in the traditional sense as much as I want to chai-ify all the things right now. It's like pumpkin spice, but without the societal eye roll. Which is just better for everyone.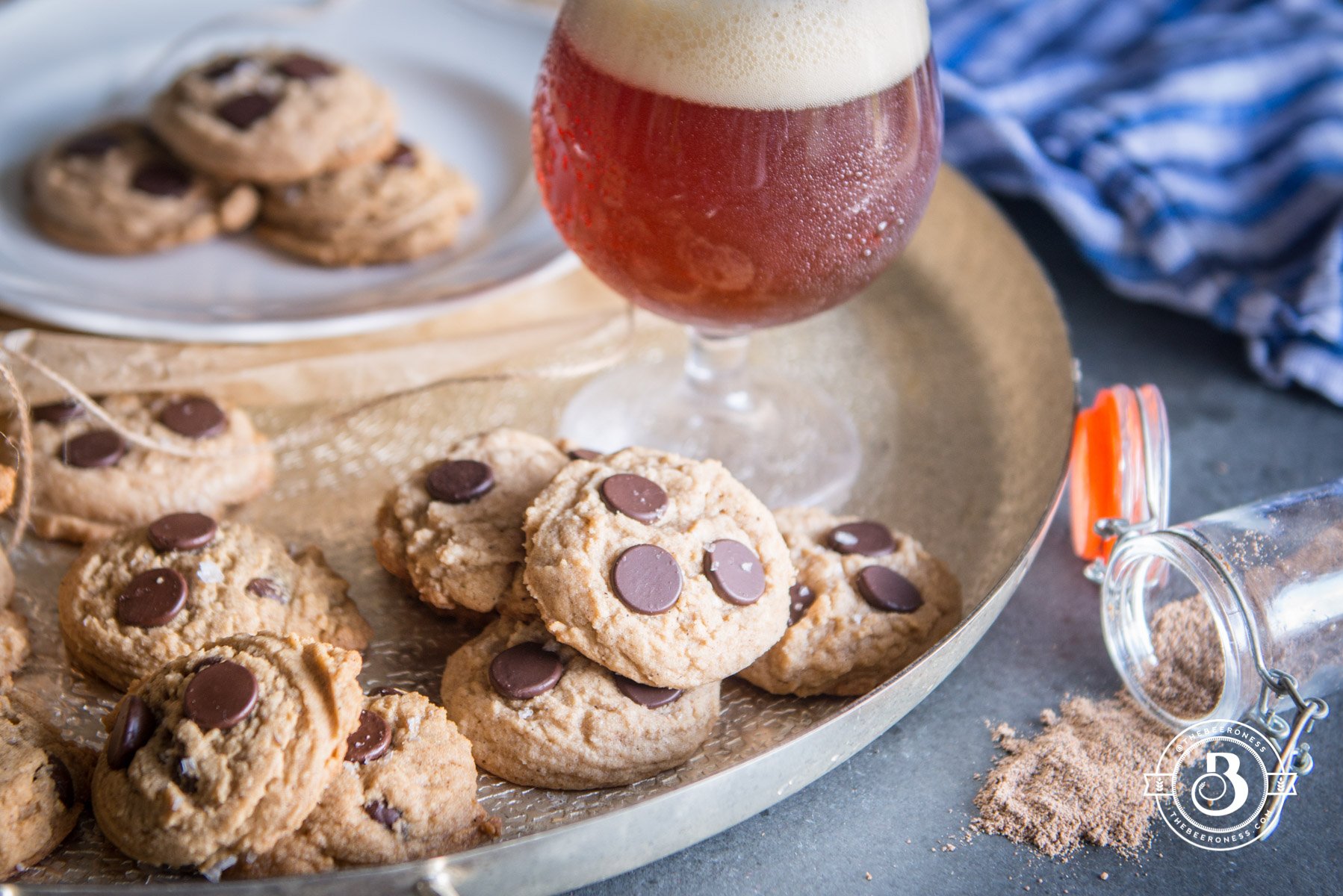 These are also the result of Seattle dipping in temperature. Because I can't make soup like a normal person, I make cookies when it gets colder. Maybe I'm just trying to fatten myself up for hibernation. This is a viable possibility. Stay tuned.
I may or may not be making cookies to bring to my book tour events, I'll keep you posted here. Because I might not be able to decide on which cookie exactly I would want to use as my signature book tour cookie and this might make me avoid the task altogether. I can be like that, don't judge me. These chai cookies are a strong contender since I've already made them three times.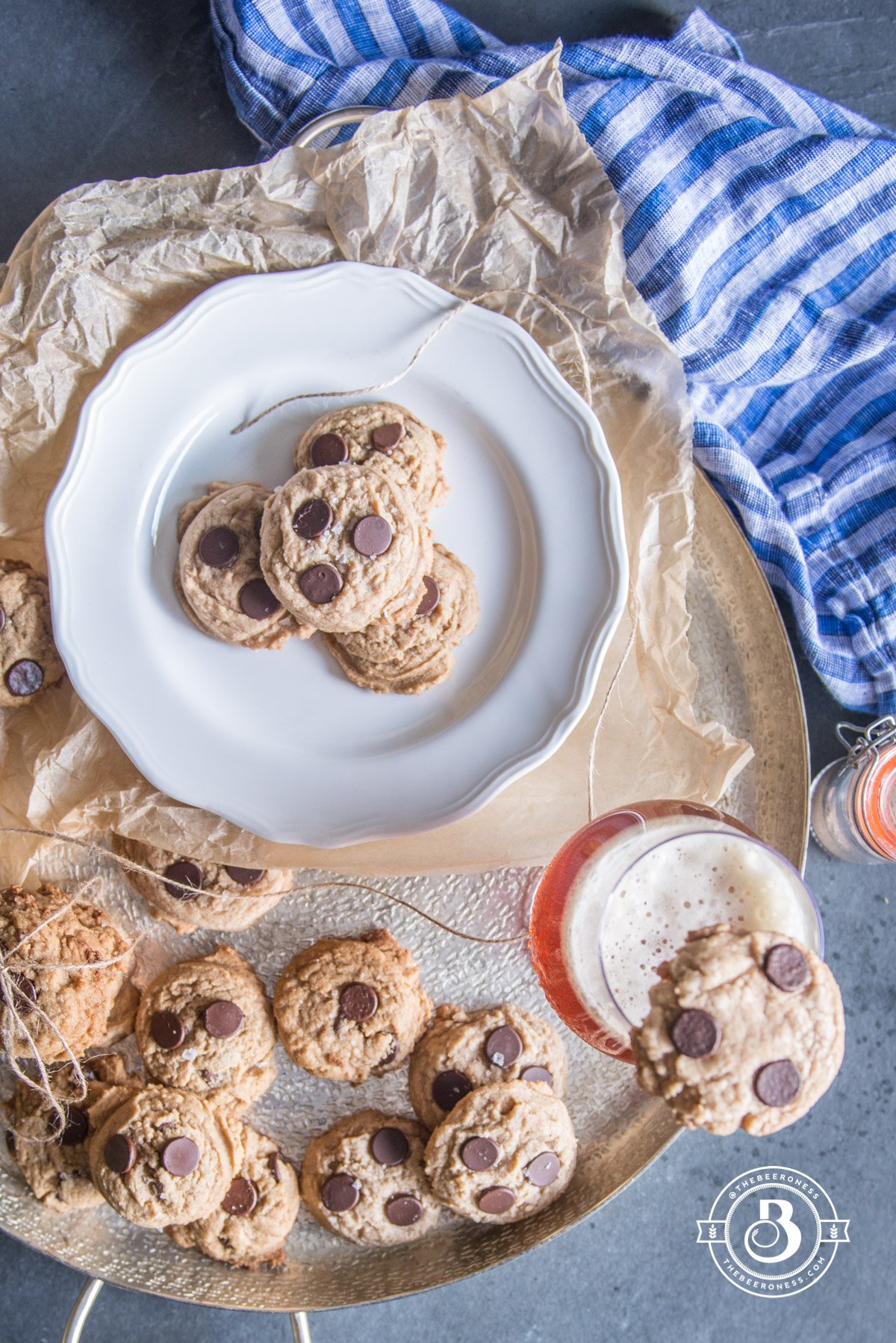 Chai Chocolate Chip Beer Cookies
Ingredients
½

cup

(114g) unsalted butter, melted

1

cup

(200g) light brown sugar, firmly packed

1

large egg yolk

1

tablespoon

(15g) molasses

2

tablespoons

(1oz) beer (brown ale, pumpkin ale, Oktoberfest or other malty beer)

2

teaspoons

vanilla extract

1 ¾

cups

(210g) All-Purpose Flour

1

teaspoon

salt

1

teaspoon

ground cinnamon

1

teaspoon

ground ginger

½

teaspoons

ground allspice

½

teaspoons

ground nutmeg

¼

teaspoons

ground cardamom

¼

teaspoon

ground cloves

½

teaspoon

baking powder

1 ½

cups

(9oz) semisweet chocolate chips
Instructions
Preheat oven to 325°F.

Add the melted butter and brown sugar to the bowl of a stand mixer, beat until well combined, at least 5 minutes.

Add the egg yolk, beating until the mixture resembles frosting, about 6 minutes.

Add the molasses, brown ale and vanilla, beating until well combined.

Stop the mixer, add the flour, spices and baking powder, beating until just combined. Stir in the chocolate chips.

Add a sheet of parchment paper to a baking sheet. Using a cookie scoop, scoop out balls of dough, placing evenly spaced on the baking sheet.

Bake for 12-15 minutes or until edges have started to brown. Remove from oven, pull the parchment off the baking sheet and onto a flat surface to cool.