Beermosa Cupcakes with Lemon Meringue Frosting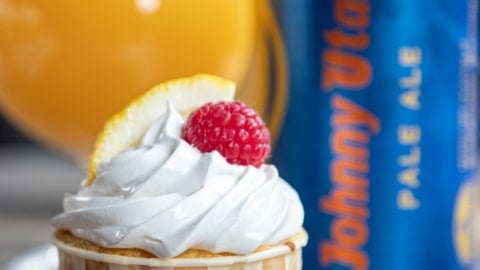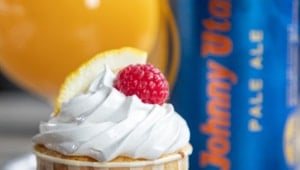 We need a break, don't we? We have been in a worldwide state of semi-to-full-blow chaos for the better part of two years so I think we've earned a break. A real one. A "shut everything out and do something just because you want to and ignore everything else" break. This is when I bake. I bake something sort of ridiculous while being pretty sure I will be the only eater of the thing, and I shut it all out. All. Of. It.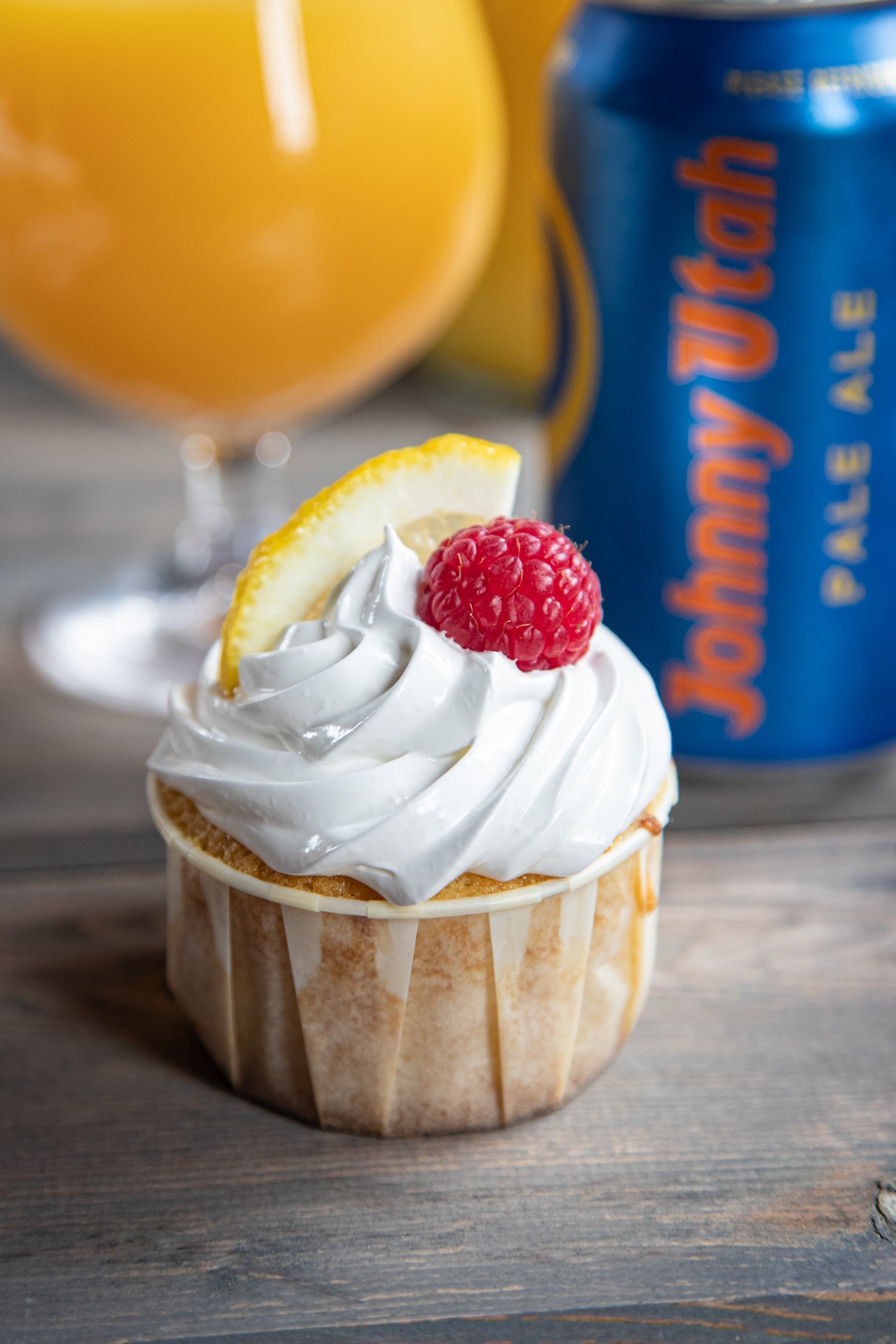 Maybe this weekend we can get a break. A recentering. A little relief from it all and then we will have more energy to slay the dragons. But first, cupcakes and of course beer. I'm a big fan of Georgetown Brewing's Johnny Utah, which I always refer to as "The Yoot" because it's more fun and reminds me to watch My Cousin Vinny again, which will also qualify as a break. So, in summation, your marching orders are to eat cupcakes and drink Georgetown beer while watching a young Marisa Tomei make a bunch of old men look like idiots. It will restore your faith in humanity.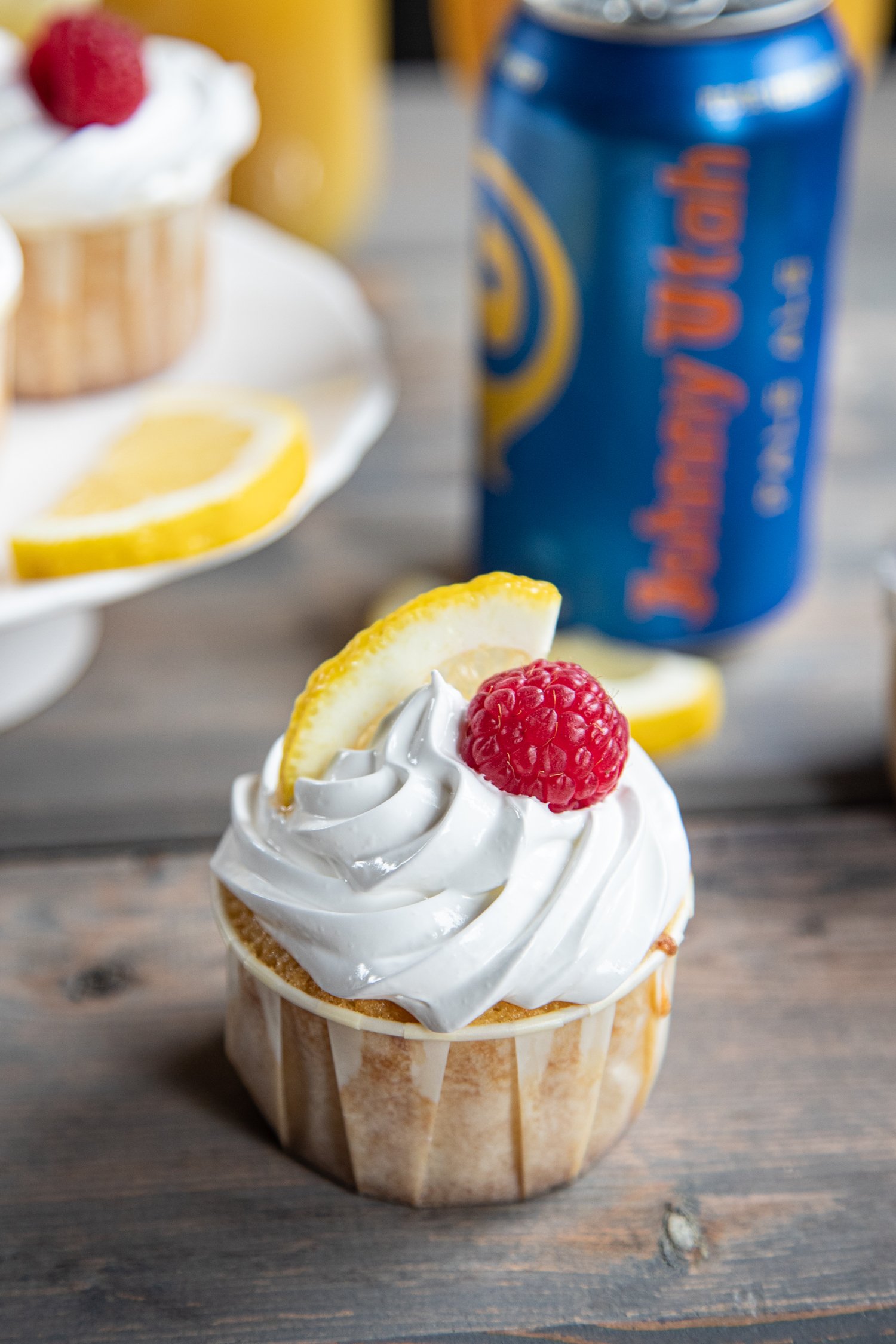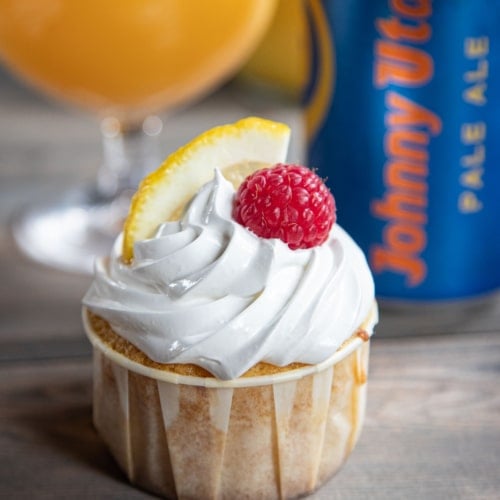 Beermosa Cupcakes with Lemon Meringue Frosting
Ingredients
For the cupcakes:
1

cup

(125g) all-purpose flour

1

tablespoons

cornstarch

2/3

cup

(150g) sugar

½

teaspoon

baking soda

½

teaspoon

baking powder

1

teaspoon

salt

½

cup

(114g) unsalted butter, room temperature, cut into cubes

2

large

egg whites

¼

cup

(2oz) beer

¼

cup

(2oz) orange juice

2

teaspoons

vanilla
For the frosting:
3/4

cup

(175g) sugar

½

teaspoon

cream of tartar

3

large egg whites

¼

teaspoon

lemon extract

Raspberries and lemon wedges for garnish
Instructions
Make the Cupcakes:
Preheat the oven to 350F°.

Add the flour, cornstarch, sugar, baking powder, baking soda, and salt to the bowl of a stand mixer.

With the mixer on low, add the butter (must be softened, cold/hard butter will not work) a few cubes at a time until it's mostly mixed and crumbly (this method of reverse creaming will feel strange if you're a long time cake baker, but it is a great way to get tender cupcakes).

Add the egg whites one at a time, beating well between addition, this will build the structure of the cupcakes.

Stir in the beer, orange juice and vanilla extract, scraping the bottom of the bowl to ensure the batter is mixed well.

Pour into 12 cupcakes papers. Bake for 18-20 minutes or until the top springs back when lightly touched.
Make the frosting:
in a metal or glass bowl of a stand mixer, add the sugar, cream of tartar, egg whites.

Add to a double boiler or a small pot with gently simmering water. Whisk with a hand whisk continually until the mixture is warm and the sugar has dissolved leaving no graininess when you rub it between your fingers.

Place the bowl in the stand mixer and beat on high with a whisk attachment until thick and glossy. Add to a piping bag.

Once the cupcakes are cooled, pipe the frosting on, and garnish with raspberries. Keep chilled until ready to serve.