Korean Porter Skirt Steak (grill or oven)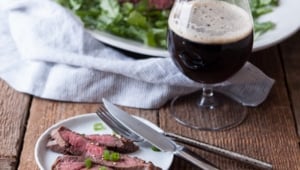 Korean Porter Skirt Steak (grill or oven)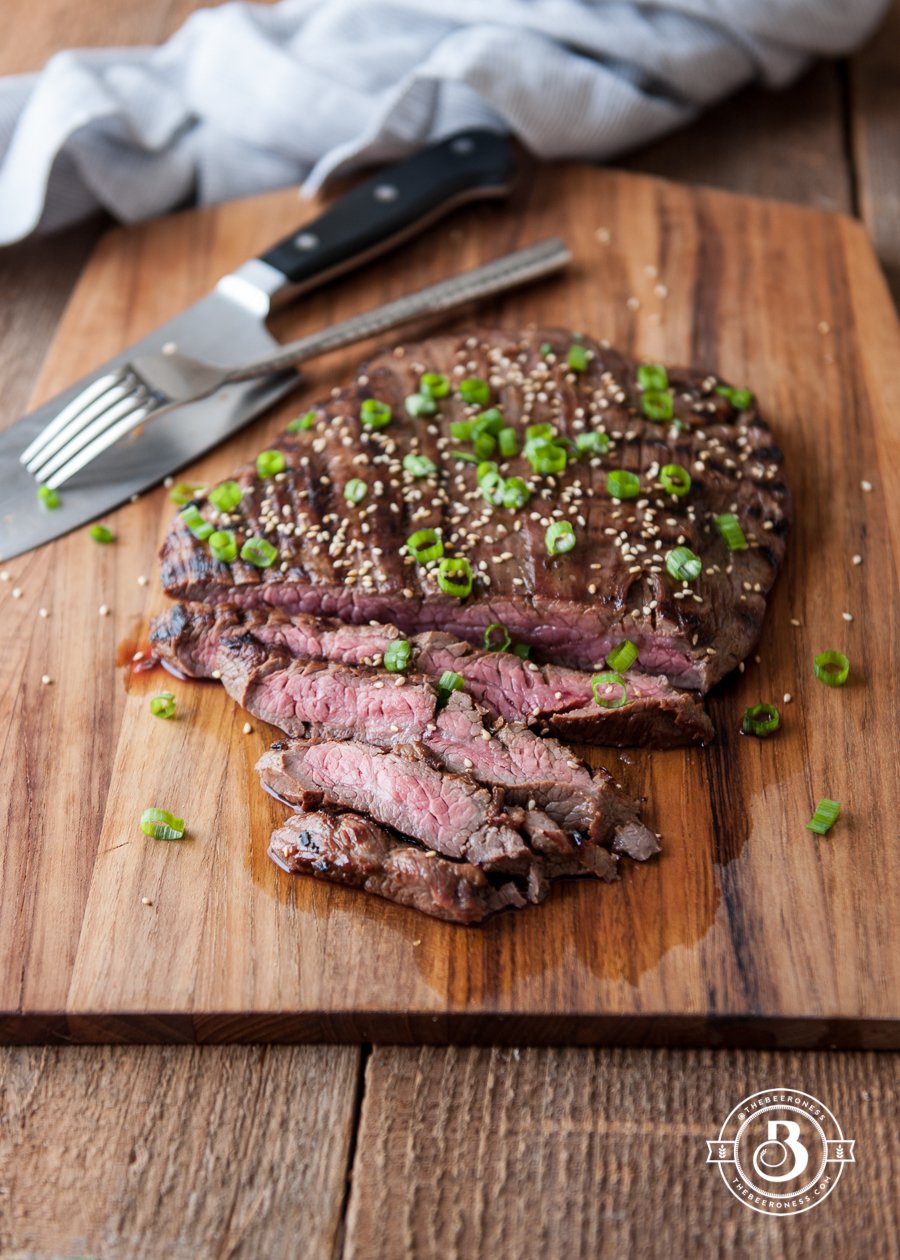 There is no substitution for this.
I go through phases when I just want to eat plants all the time. I'll make these enchiladas, or I'll eat avocado smashed on tortillas with grilled corn, cooked like a quesadilla, and I'll feel like a genius. Like a healthy genius.
But then I realize that I want meat and no amount of processed patties or Jack fruit that swear to me it tastes like meat will do. Cheese is a bigger culprit. Dairy and I have a long history of not getting along. I've loathed the idea of a tall glass of milk since the first time I had a sippy cup full of juice, I'll eat coconut milk ice cream all day long, and I drink almond milk creamer in my coffee, but cheese is in a league of its own. Cheese is one of one, there are no replacements. Just like a big medium-rare steak, It's real cheese or nothing.
It's also medium-rare or nothing. I'd rather have chicken than over-cooked steak. Undercooked, sure, bring it on. I'll just pretend like it's tartar and go after it. So, I could be a vegan. I could, as long as I have a cheat day where steak and cheese are acceptable. Or maybe it's just that I've always been a rule breaker and boundary pusher and once I have imposed limitations all I can think about is breaking them.
Tell me I can't eat meat and it's what I want. Tell me I can't quit my job as a social worker and work full-time writing about beer and food because it's never been done before…well, we all know how that went. I just hear "it's never been done before" as "It hasn't been done YET." And here we are. Full-time beer-cooking-photo-taking-food-writing with my steak for lunch and I still haven't taken a shower today. One thing at a time.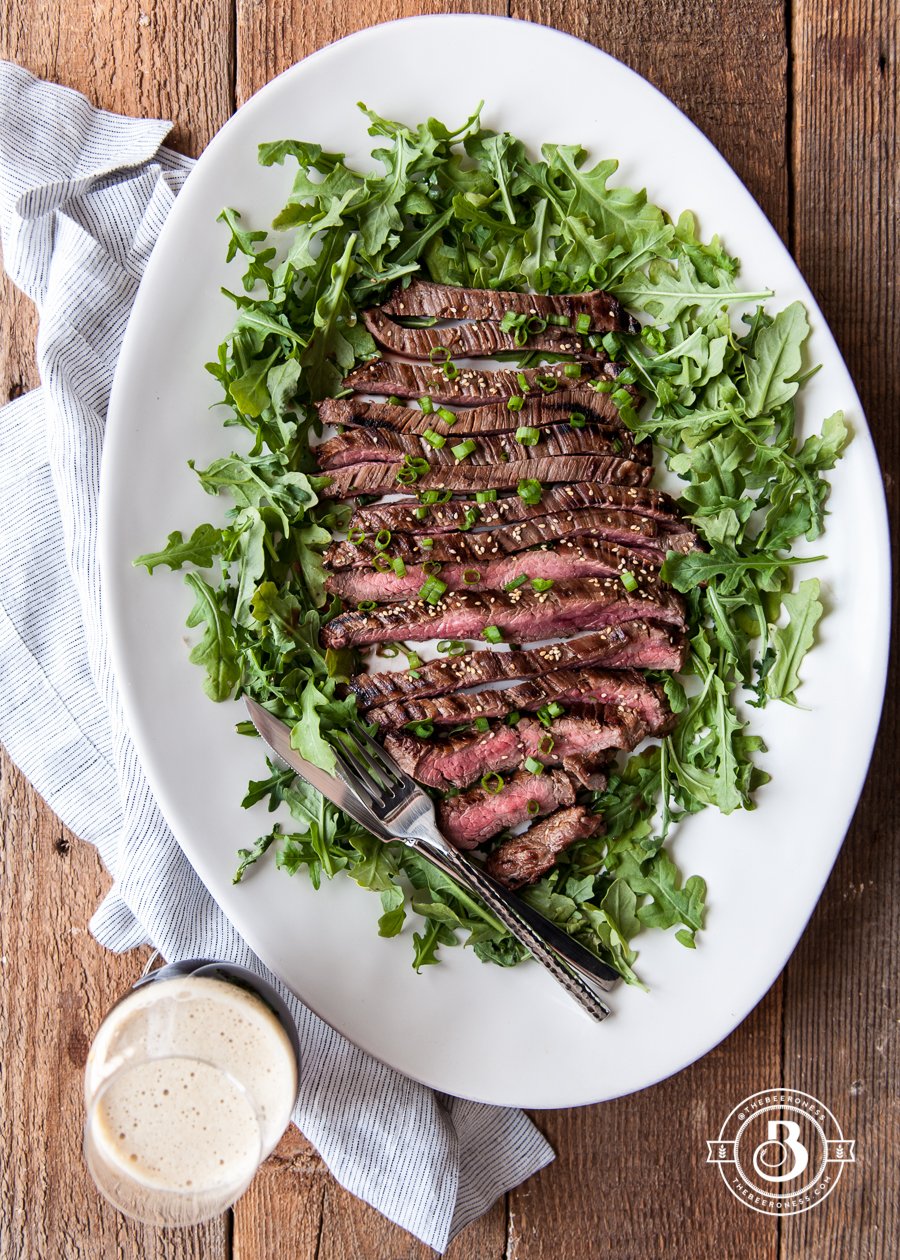 Korean Porter Skirt Steak (grill or oven)
Ingredients
1 lbs skirt steak or flank steak
¼ cup soy sauce
1 tablespoon brown sugar
2 tablespoon mirin*
1 tablespoon sesame oil
½ cup porter or stout beer
3 cloves garlic, grated with a microplane
1 teaspoon black pepper
½ tsp salt
sesame seeds
green onions, chopped
Instructions
In a large bowl or Ziploc bag combine the soy sauce, brown sugar, mirin, sesame oil, beer, garlic, and black pepper.
Add the steak, cover (or seal the Ziploc bag) and refrigerate for 8 to 24 hours.
Remove from marinade, sprinkle with salt, allow to sit at room temperate for 15 minutes.

Grill (preferred method):

Preheat the grill to medium-high. Grill until seared well on both sides, about 4 minutes per side.
Remove, allow to rest for 5 minutes. Slice against the grain, sprinkle with sesame seeds and green onions.

Oven:

Preheat the oven to 350.
Heat cooking oil in a cast iron skillet until very hot. Add the steak, cooking until well seared, about 2 minutes. Flip, cook for two minutes on the other side. Add to the oven and cook for 4 minutes for medium rare.
Notes
*Mirin is a sweet Japanese cooking wine that is often found in the Asian section of the market. If you can't find it, dissolve ¼ teaspoon sugar in 2 tablespoon white wine or sherry.
https://domesticfits.com/korean-porter-skirt-steak-grill-or-oven/