Homemade Beer Mustard and Gateway Beers: Best Introductory Craft Beers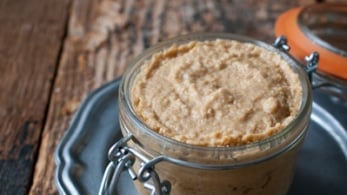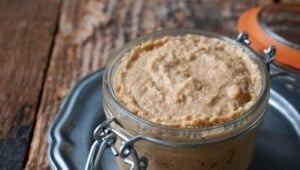 I've made mention of Gateway Beers before, beer that serves as an easy introduction to craft beer as well as offers a fine example of the flavor profiles available. Beer that eases the curious into the pool of craft beer flavor, while giving a preview of what's to come once you decide to wind yourself down the labyrinth of craft beer exploration. I've scoured my beer drinking past to present to you my favorite, accessible, easy to drink and hard to forget craft beers.
Wheat Beer
The most readily available wheat beers will most likely have the designation of Hefeweizen or White Ale. With a smooth, mellow, drinkability, this is a great first stop on the train to full blown beer obsession. For the craft beer newbie, these are a great palce to start.
1. Allagash White. This is a beautifully balanced example of a white ale. It's bright, crisp, fruity and citrusy. Of all the beer I recommend as Gateway Beer, this is at the top of my list. It's also very well distributed, look for it at most major supermarkets with craft beer selections.
2. Hangar 24 Orange Wheat. This is a vibrant and clean wheat beer from a rapidly growing brewery out of Redlands California. It's well balanced with a mild, not overly sweet, orange taste pulled from groves right in the breweries own back yard. Hangar is very well distributed on the West Coast, and with a motivated team, that distribution is growing daily. (Available in both bottles and cans)
3. Dogfish Head, Festina Peche. This is just fun beer. It packs a peach punch, and while it may be a bit on the sweet side for those lovers of bitter beer, it's a great way to show off what beer can do to those have never ventured inside the beer world.
IPA's and Other Pales
Although "pale ale" is a bit of a broad stroke when it comes to the spectrum of craft beer, it seems to be where most newbies want to begin. With flavors that range wildly from citrus to caramel, it's a great place to hang out for while when exploring craft beer.
1. Eagle Rock Populist. The IPA is the corner stone of the craft beer movement, the poster child for Beer Drinkers Beer, but with high levels of intensity and bitterness, a beer style that should be approached with caution for those new to the scene. Look for an IPA that has a strong malt backbone to balance the hops and lower level IBU's (international bitterness units). While the Populist kicks you quite a few hops, the low notes of malt and caramel give a nice smooth balance that's rounded out with citrus and pineapple. It's a great one for those who have a taste for craft beer, but have yet to venture into the higher hop end of the scale.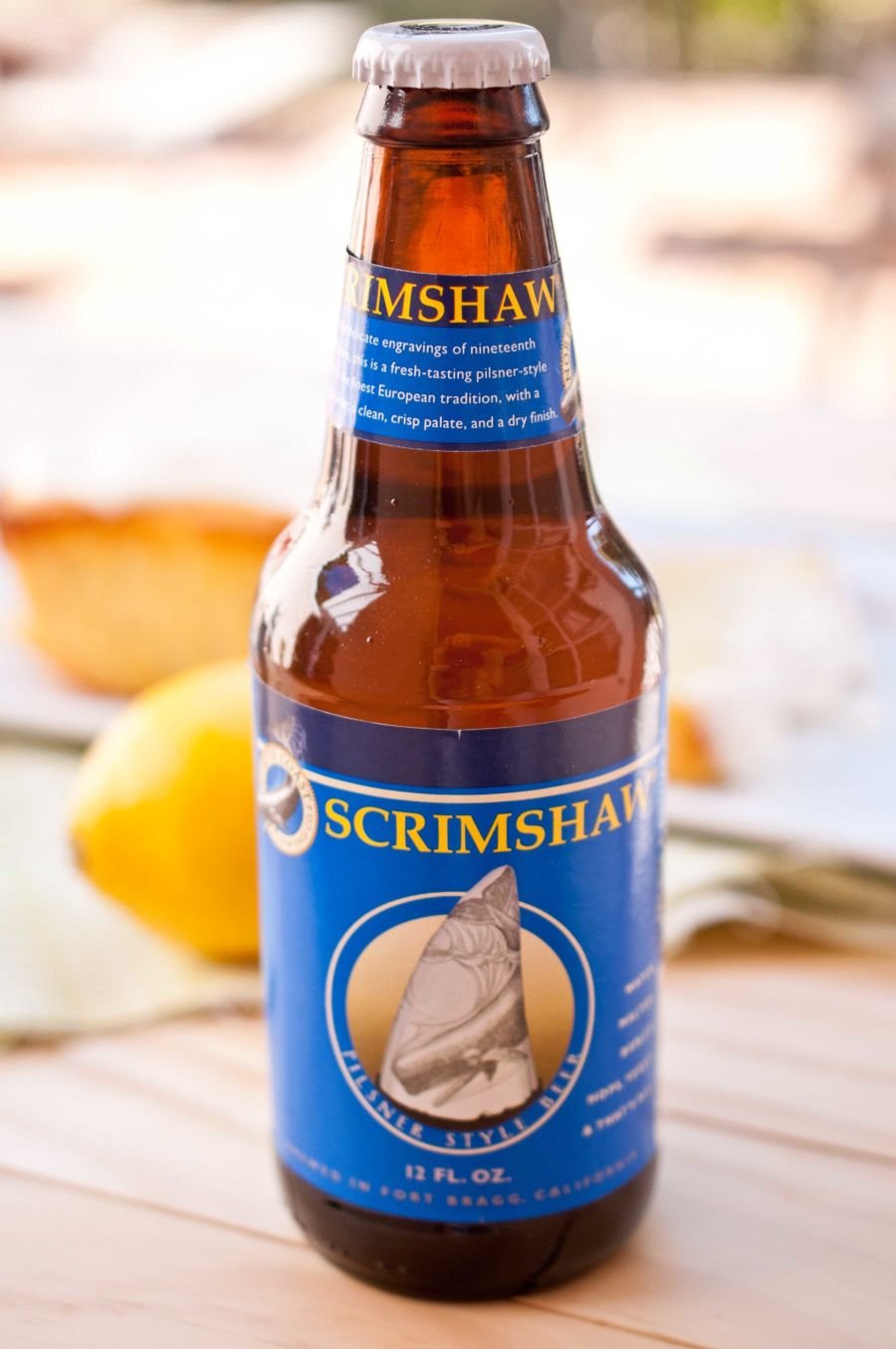 2. North Coast Scrimshaw. This is a fantastic example of a pilsner from one of my favorite breweries, North Coast. It's the perfect beer to give to the Macro Beer Drinker in your life to show them a clean and drinkable beer that also has tons of flavor. It's really well distributed on the West Coast, but worth seeking out if you're farther East.
3. Sierra Nevada Pale Ale. Sierra Nevada deserves a lot of credit when it comes to the ground work that was laid for the current Craft Beer movement. While the macro breweries spent millions to convince the 1990's beer drinking public that "bitter beer face" was the fate worse than death, Sierra Nevada persevered, holding tight to the beauty of a well bittered beer. Sierra Nevada's Pale Ale was the Gateway Beer for a nation, a way to open the door and pave a foundation for what is taking place now.
The Dark Beers
Those new to the beer scene are always afraid of the inky black beers, assuming that the color is an indication of harsh taste. The color comes from roasting the malt and/or barley before brewing, making these beers surprisingly smooth and mellow. Nearly all dark beers have lower hop profiles and a smooth drinkability. If you are a coffee or bourbon drinker (and especially those naughty few who like the bourbon coffee), a nice stout will be right up your alley. The two most common dark beers are Stouts and Porters, the differences are relatively minor and often debated. When cooking, stouts and porters are completely interchangeable.
1. Left Hand Milk Stout.
I was lucky enough to get my grubby paws on one of these in Boston, a truly unforgettable experience for a beer lover. This is a fantastic beer to seek out for craft beer devotees as well as those new to craft beer, the velvety creamy taste will make you a believer in the dark side. Unfortunately for me (and other West Coasters), it's biggest distribution is on the East Coast.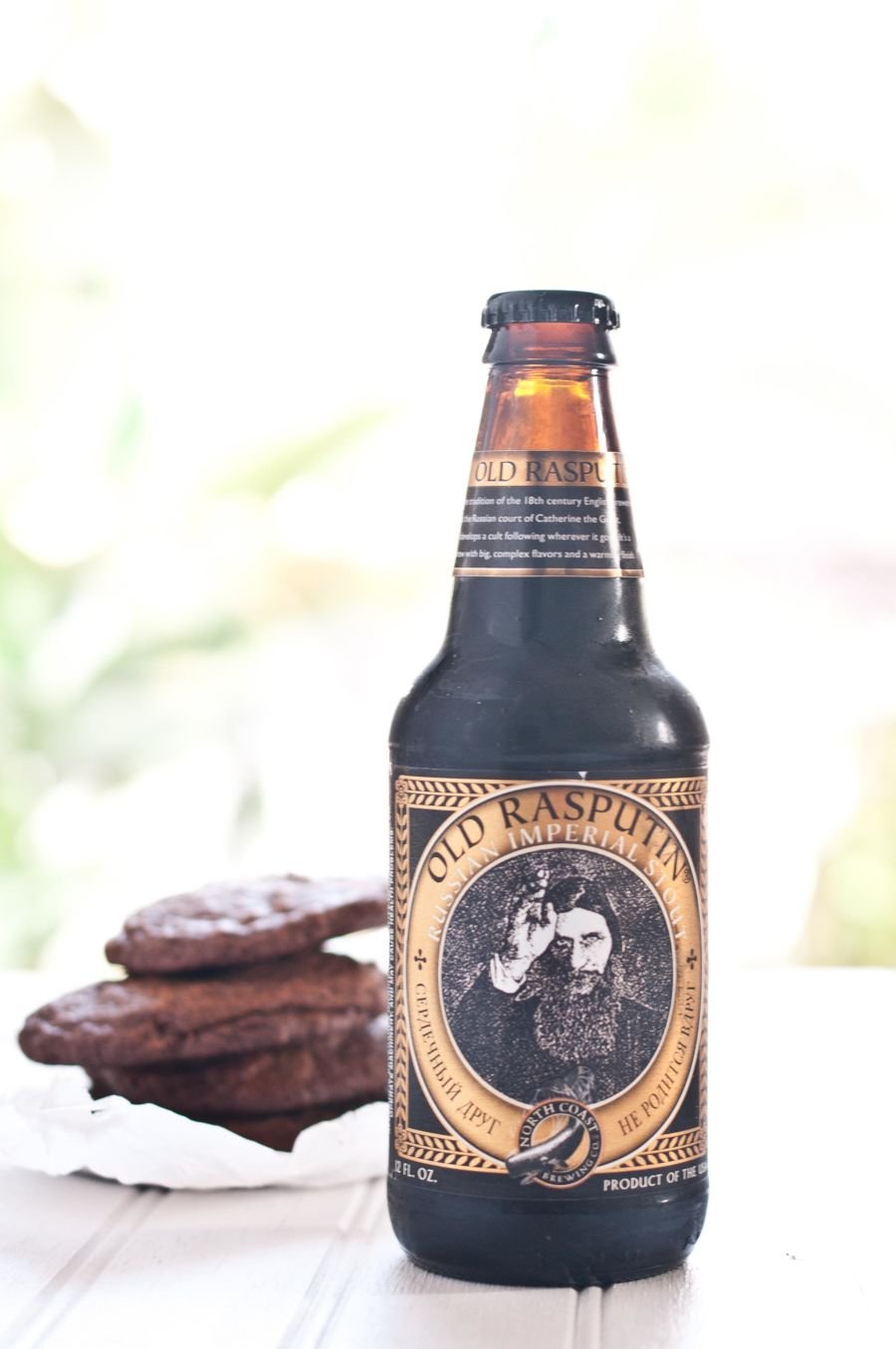 2. North Coast Old Rasputin.
I have a weakness for this one, especially when it's on nitro. If you know someone who loves bourbon, but claims to hate beer, seek out the Old Rasputin Bourbon Barrel Aged bottle to change their mind about what beer tastes like. It'll turn a brown liquor drinker into a beer drinker in a second.
3. Rogue Chocolate Stout.
Chocolate beer is so many guilty pleasures all in one, and few people can resist the idea of drinking their chocolate. This version is easy to recommend due to it's wide availability and impressive distribution. I hear those who work for Rogue are smooth talking geniuses, which may be why it's easy to find anywhere from Kentucky to Korea.
Mustard is a great way to introduce people to the flavors of craft beer in the kitchen. Because of the relatively small amount of beer called for in this recipe I like a strong IPA with low notes of malt, caramel and nuts.
Homemade Beer Mustard
Ingredients
¼

cup

mustard seeds

2

tbs

mustard powder

½

cup

IPA

¼

cup

apple cider vinegar

½

teaspoons

salt

pinch

cayenne

2

tsp

cream style horseradish

½

tsp

honey
Instructions
Add mustard seeds, mustard powder, IPA, vinegar, salt and cayenne in a glass bowl, stir until well combined.

Cover and allow to sit at room temperature for 8 to 12 hours.

Add to a small food processor or blender along with the horseradish and honey, process until mostly smooth but some whole seeds remain.

Transfer to an airtight container, store in the fridge.