Beer Brined Roast Chicken
Why do I cook with beer? What is it about this fantastic beverage that drives me to create recipe after recipe with beer as a star ingredients? Flavor. Beautiful and complex flavors that take months, even years to perfect by brewers. Aside from that, beer is a natural meat tenderizer, making it the perfect choice for a brining liquid and explaining that Beer Can Chicken recipe you keep seeing at tailgate parties. Due in no small part to the beer in the brine, it's flavors and tendering properties, this recipe gives you a juicy bird, crispy skin and the perfect level of beer taste. That's why I can't stop cooking with beer, it's just so perfect.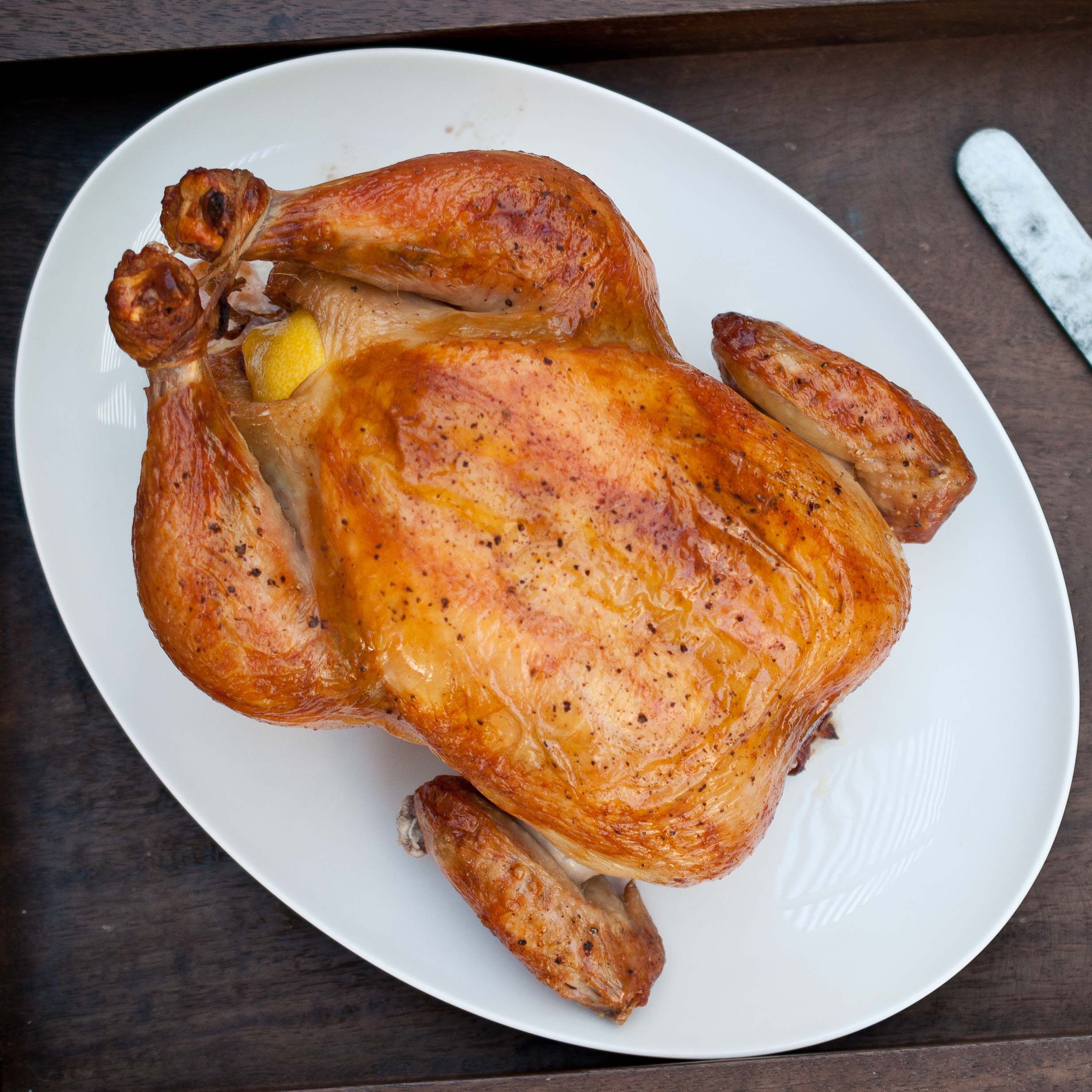 For this recipe I used Alaskan Brewing Company White Ale due to the flavors of citrus, coriander, and a slight sweetness, this beer is a fantastic choice. Choose a beer with similar flavors and low hops, please no IPA's.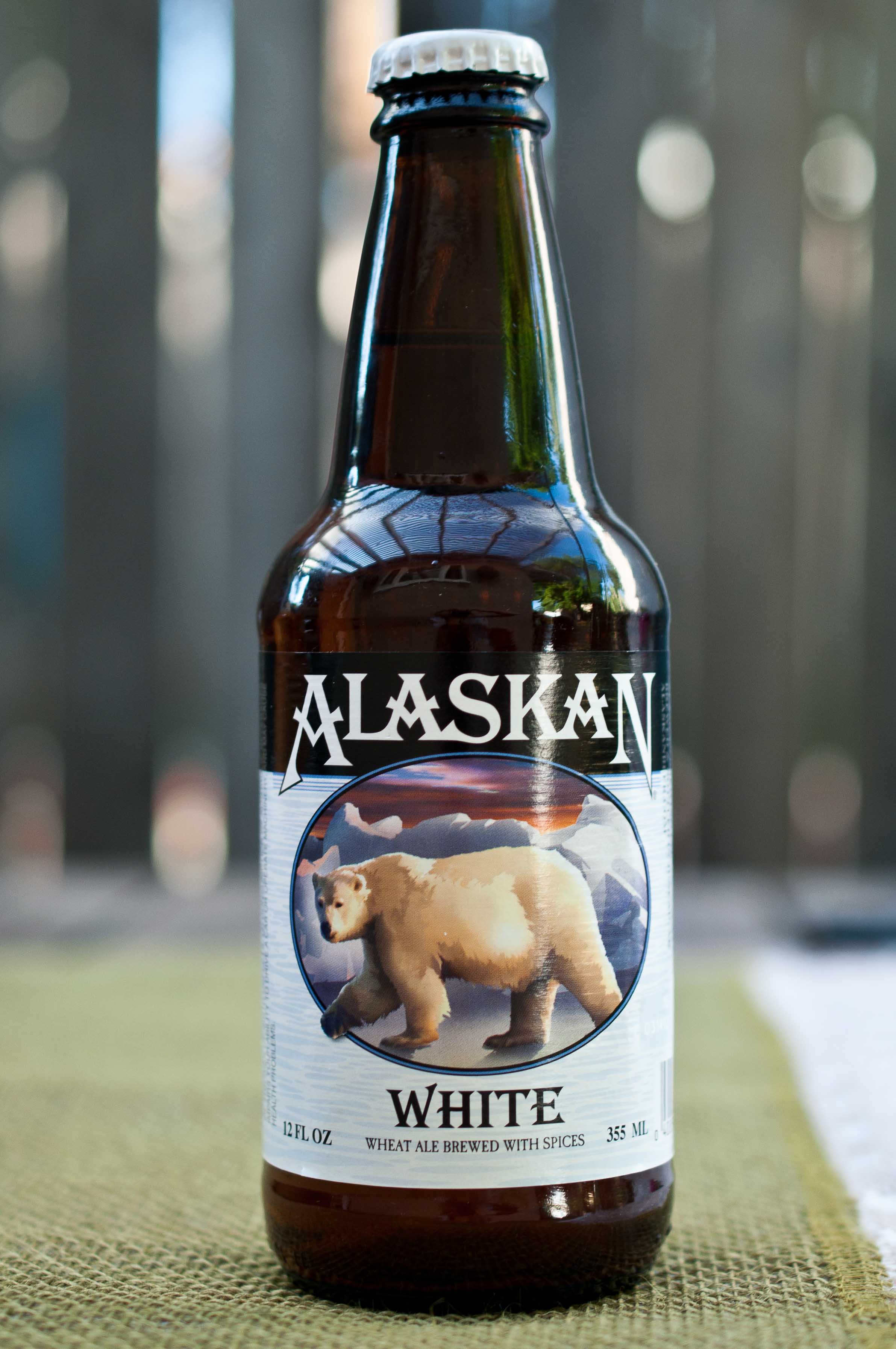 Beer Brined Roast Chicken
5 lb whole roasting chicken
4 cups water
3, 12 oz Alaskan White (or similar white ale with citrus notes, and low hops)
1 tsp whole cloves
1 tbs whole black peppercorns
1/2 cup kosher or sea salt
1/2 red onion
1 whole lemon
1 tsp black pepper
In a pot over medium heat, combine the water, beer, cloves, peppercorn and salt. Cook until the salt has dissolved, and the liquid starts steaming, about 5 minutes. Remove from heat and allow to cool, adding a raw chicken to hot brine will start to cook it prematurely.
Rinse the raw chicken, removing anything that is in the cavity. Place in a large stock pot, bucket or dutch oven that is just taller than the top of the chicken. Pour the cooled brine over the chicken until submerged. Place in the fridge and allow to soak for 12 hours. If the chicken isn't fully submerge, turn every 4-6 hours to re-distribute the brine.
After 12 hours, remove from brine and rinse thoroughly, pat dry. Place in a roasting rack in a roasting pan and allow to sit, uncovered in the refrigerator until the skin has dried, about 12 to 24 hours. This final step will allow the skin to become crispy during cooking, while the meat is juicy.
Preheat oven to 450.
Squeeze the juice from the lemon over the chicken, place the spent lemons inside the chicken cavity along with 1/2 an onion. Sprinkle the outside of the chicken with pepper.
Roast for 1 to 1 1/2 hours or until a thermometer inserted into the thickest part of the thigh reads 160 degrees, or the breast meat is at 180 degrees. If the chicken starts to brown too quickly, tent with aluminum foil.