Apricot Streusel Beer Loaf Cake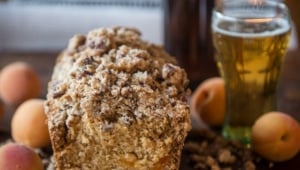 Apricot Streusel Beer Loaf Cake (vegan)
I do this every time. I see an ingredient and I can't let it go like a normal person. Most people would arrive at house flanked with apricot trees and think that sampling a couple right off the tree sounds like a good idea. I don't let the barrels of ripe apricots lie after that, I become just so slightly obsessed that I feel as if making something with them is an actual need.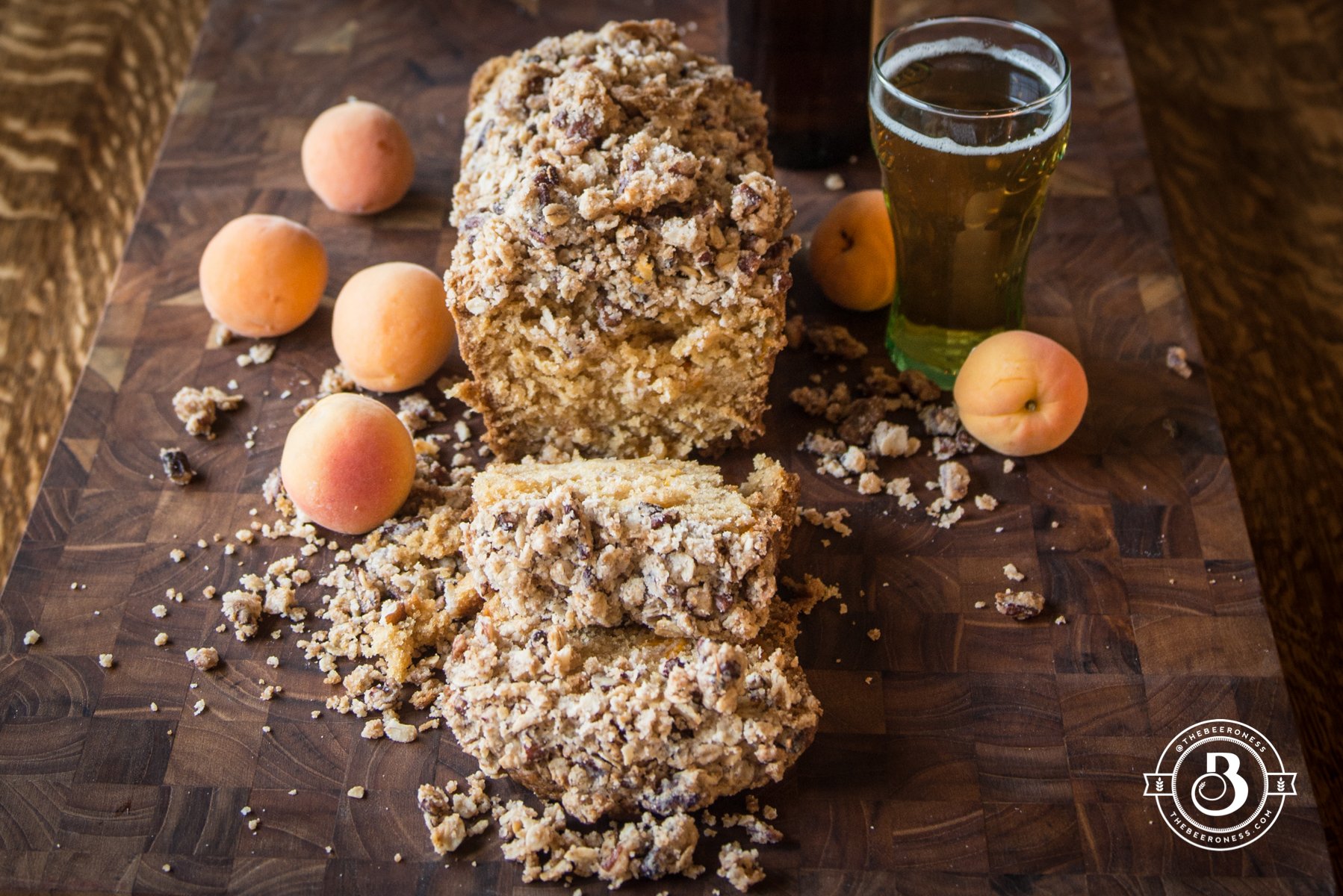 Cake? Pie? Homemade Poptarts?! I can't just be normal and eat them. I also don't want to spend the entire day making my typical disastrous cooking mess in a kitchen that isn't mine so I have to keep this obsession in check. So I made this Apricot Streusel Beer Loaf Cake, because everyone loves a loaf cake since we can just pretend it's bread and eat it without guilt. It's apricot bread!
This one also has fruit so it's totally healthy(ish). Just trust me 😉. Also, you should have a beer, you deserve a beer.
Apricot Streusel Beer Loaf Cake (vegan)
Ingredients
Cake:
2

cups

all-purpose flour

2

teaspoons

baking powder

1

teaspoon

baking soda

1

teaspoon

salt

¾

cup

granulated sugar

1

cup

pilsner or pale lager beer

½

cup

coconut oil

melted

1 ½

cups

chopped apricots

1

teaspoon

vanilla extract
Streusel Topping:
1/3

cup

all-purpose flour

2

tablespoon

cornstarch

¼

cup

brown sugar

2

tablespoons

white sugar

½

cup

chopped pecans

1/3

cup

rolled oats

1/3

coconut oil

melted
Instructions
Add the flour, baking powder, baking soda, salt and sugar to a mixing bowl, stir to combine. Add the beer, coconut oil, apricots and vanilla, stir to combine.

Pour into a 1.5 quart loaf pan that has been sprayed with cooking spray.

In a small bowl stir together all the streusel ingredients. Add the streusel to the top of the loaf in an even layer.

Bake for 60 -70 minutes or until the top springs back when lightly pressed.

Allow to cool before removing from the pan, slicing and serving.