Beer Crab Cake Balls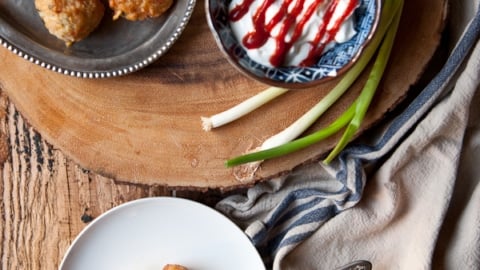 Beer Crab Cake Balls, incredibly delicious and adictive. Perfect for game day!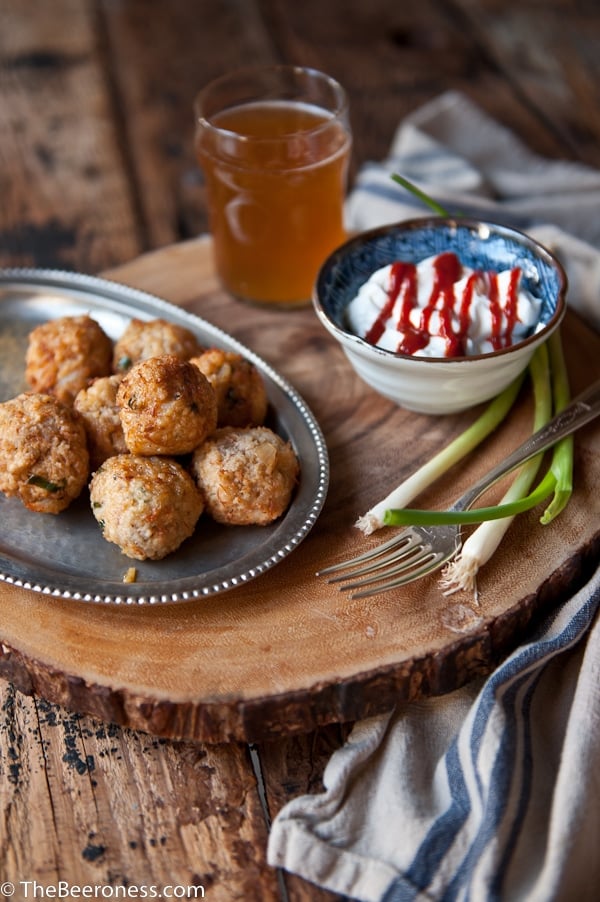 We can't over think this one. We wont.
Because if we did we would think about deep-frying, get nervous about it, wonder if people actually like crab and deep fried things as much as we do, worry about the friend who pretends to be gluten free and the guy who's a vegetarian. And then we'd miss out on the best appetizer we've ever made for a football party. And that would be horrible. An actual real life First World tragedy.
Because this needs to be made for the Super Bowl. It's crab, which can be proudly claimed with strong possession by both Seattle and New England. And so can great beer. And apparently great football teams. And amazing women (Just trust me). It's a dish that doesn't take sides, but it knows who's going to win. It's the city with the best beer. And the best women. Obviously.
Beer Crab Cake Balls
Ingredients
1

cup

Panko bread crumbs

½

cup

flour

1 ½

tsp

Old Bay seasoning

½

tsp

baking powder

pinch

cayenne

½

cup

pale ale

¼

cup

green onion

chopped

1

large egg + one yolk

2

tablespoons

sour cream

2

teaspoon

brown mustard

2

tsp

hot sauce

such as tapatio

1

pound

lump crab meat

drained well

peanut or canola oil for frying
Instructions
Stir together the panko, flour, old bay, baking powder and cayenne in a large bowl.

Add the beer, green onions, eggs and yolk, sour cream, mustard, and hot sauce, stir until combined.

Gently fold in crab meat.

Cover and chill for 30 minutes.

Prepare the oil by adding about 3 inches of oil to a pot over high heat. Add a deep fry thermometer to the side, adjusting heat to keep oil at 350 degrees.

Using a cookie scoop, roll batter into balls about the size of golf balls.

Deep fry until golden brown, about 5 minutes. Transfer to a wire rack set over a baking sheet until drained, about 1 minute.