Almond Cake with Beer Caramelized Pineapples and Hibiscus Whipped Cream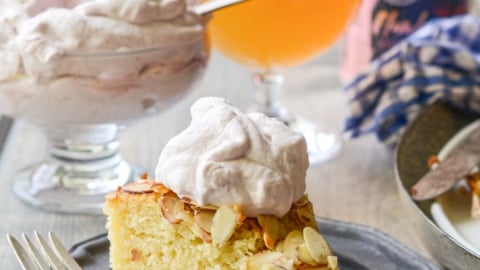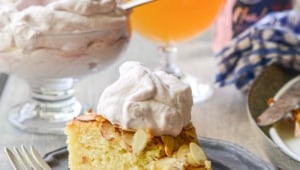 Almond Cake with Beer Caramelized Pineapples and Hibiscus Whipped Cream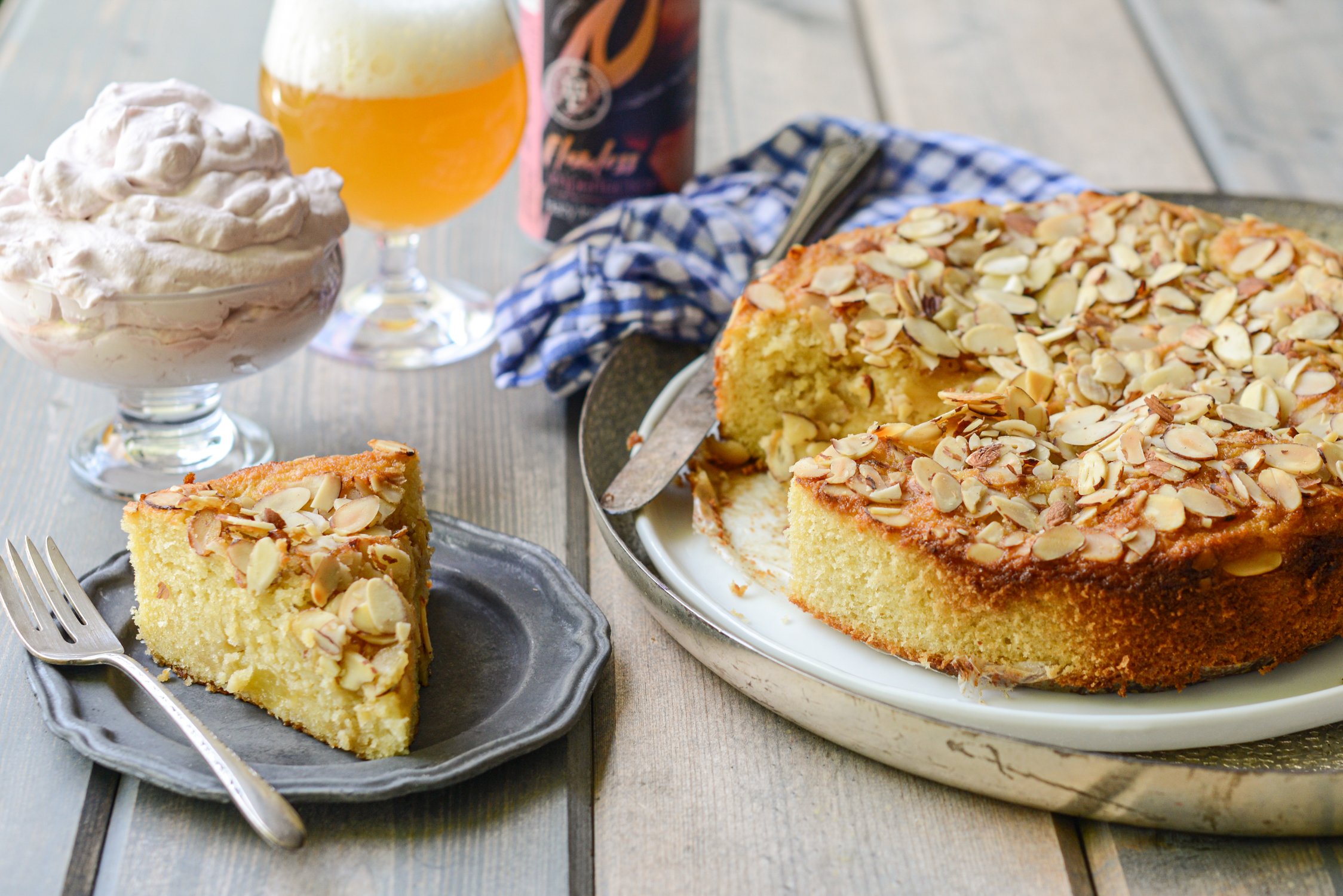 it's officially Cake For No Reason Season. We did the thing a few months ago where we gave up things in January (after we ate all the things during the holidays) then we worked out a little so we feel better, and now we don't have anything to celebrate so we make Cake for No Reason Season, which would be a reason and the paradox may implode the universe.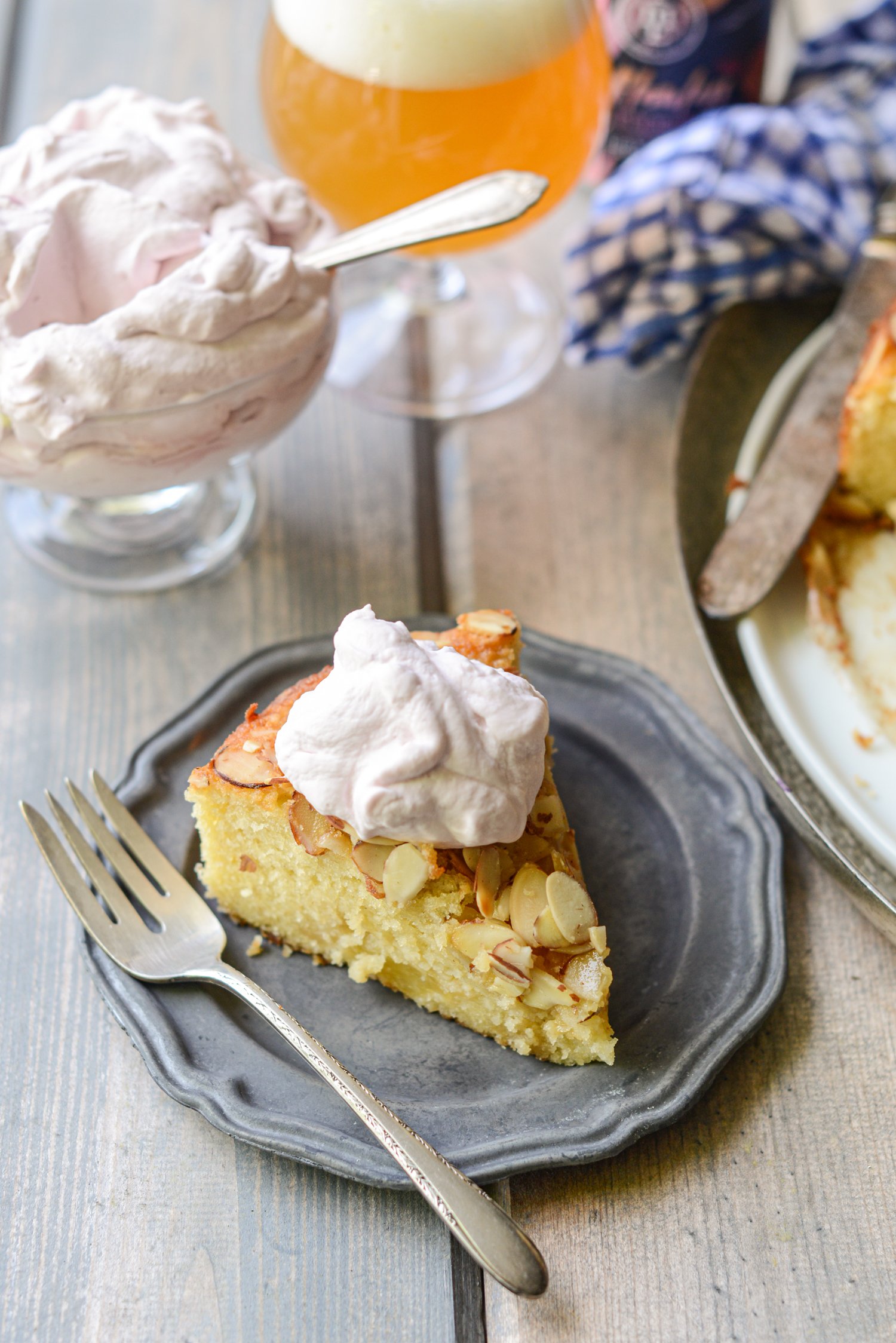 But I'll have cake and beer, so I don't think I'll notice. And if the world ends because of cake and beer, then the world had it coming and I can live with that. I didn't make this cake with a hazy IPA, but I did eat it with a hazy IPA, (Mother Earth's Flawless Imperfection) because the pairing of an IPA and pineapple is fantastic and worth a celebration all on its own.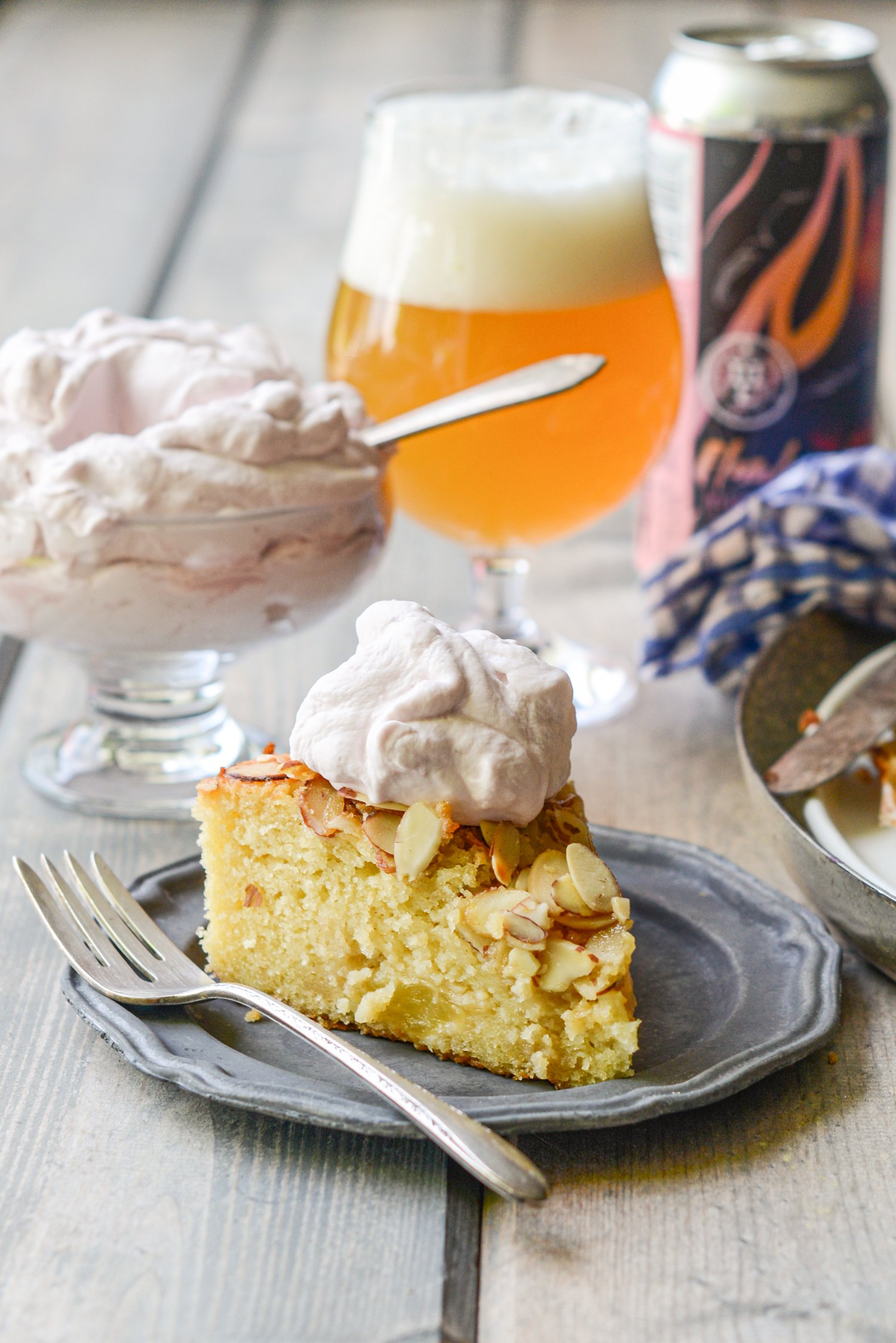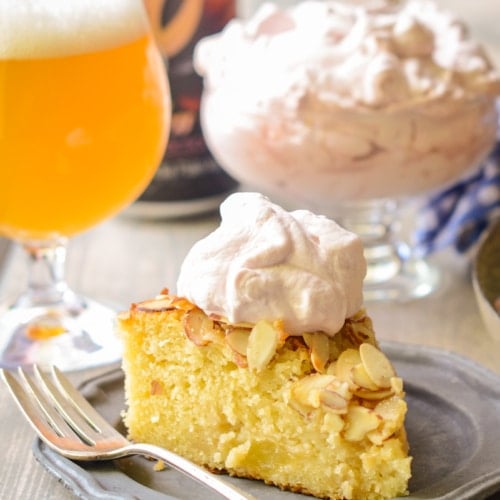 Almond Cake with Beer Caramelized Pineapples and Hibiscus Whipped Cream
Ingredients
For the pineapple
½

cup

(120g) pale ale beer

½

cup

(100g) brown sugar

2

cups

(300g) fresh pineapple, cut into 1-inch pieces
For the cake
1 ⅔

cups

(200g) all-purpose flour

¾

cup

(90g) almond flour (not almond meal)

1

teaspoon

baking powder

½

teaspoon

baking soda

1½

cups

(300g) granulated sugar

1

teaspoon

salt

1

teaspoon

almond extract

1

teaspoons

vanilla extract

¾

cup

(180g) full-fat sour cream

3

large eggs

½

cup

(120g) good quality olive oil

½

cup

(120g) pale ale beer

1

cup

(90g) sliced almonds
For the whipped cream:
2

hibiscus tea bags

¼

cup

(60g) boiling water

1

cup

(140g) Heavy cream

½

cup

(60g) Powdered sugar
Instructions
Add the brown sugar and beer to a saucepan, stir to combine. Add the pineapple, simmer over medium-high heat until pineapple is soft and the sauce has thickened about 10 minutes. Remove from heat, set aside.

Preheat the oven to 350°F.

Spray a 9-inch springform pan with cooking spray, line the bottom with a round of parchment paper, set aside.

Add the flour, almond flour, baking soda, baking powder, sugar, and salt to a large bowl, stir to combine.

Add the almond extract, vanilla extract, sour cream, eggs, olive oil, and beer, stir with a fork or whisk until just combined.

Add to the prepared pan.

Place the pineapple on top in an even layer (it will sink, that's OK).

Drizzle with the caramel sauce left in the pan.

Top with an even layer of almonds.

Bake until the top has turned golden brown and the center springs back when lightly touched, 32-38 minutes.

While the cake cooks, start the whipped cream. Place the hibiscus tea bags in a small bowl or mug, pour over the boiling water. Set aside to steep for 15-20 minutes. Allow to cool to room temperature.

Stir the hibiscus-infused water into the heavy cream, chill until cold.

Once cold, add to the bowl of a stand mixer along with the powdered sugar, beat on high until stiff peaks form.

Once the cake has cooled, remove from pan, add to a serving plate, top with whipped cream just before serving.