Oven Baked Goat Cheese and Cherry Tomato Beer Pasta
This week is a crossover, it's a convergence of seasons and it's my favorite part of the seasonal Venn diagram that makes up the year. We have cozy-fall-fireplace weather but we also still have summer produce in abundance. Including but not limited to the absurd amount of tomatoes in my garden that didn't get around to ripening until this very moment after being tortuously green for about 137 months.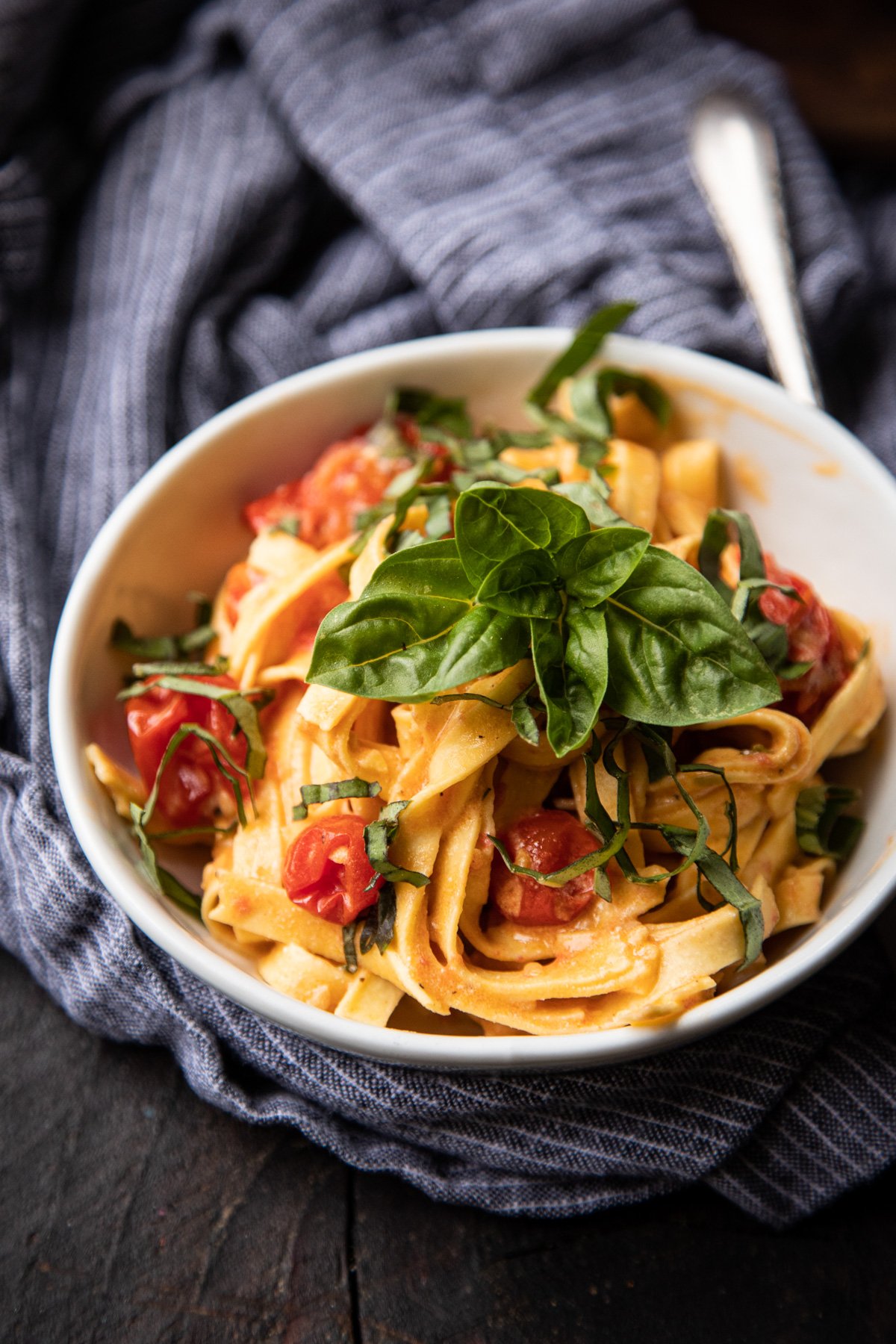 The idea of having several pounds of beautiful homegrown tomatoes in my kitchen with a ticking life expectancy countdown clock kept me up at night. I wish that was a metaphor but it's not, because I'm that strange. You also need to factor in that it's getting colder and the summer produce needs to fit into fall dishes in order to make sense in my current world. There are a lot of things to consider when you're slightly crazy in food-related ways.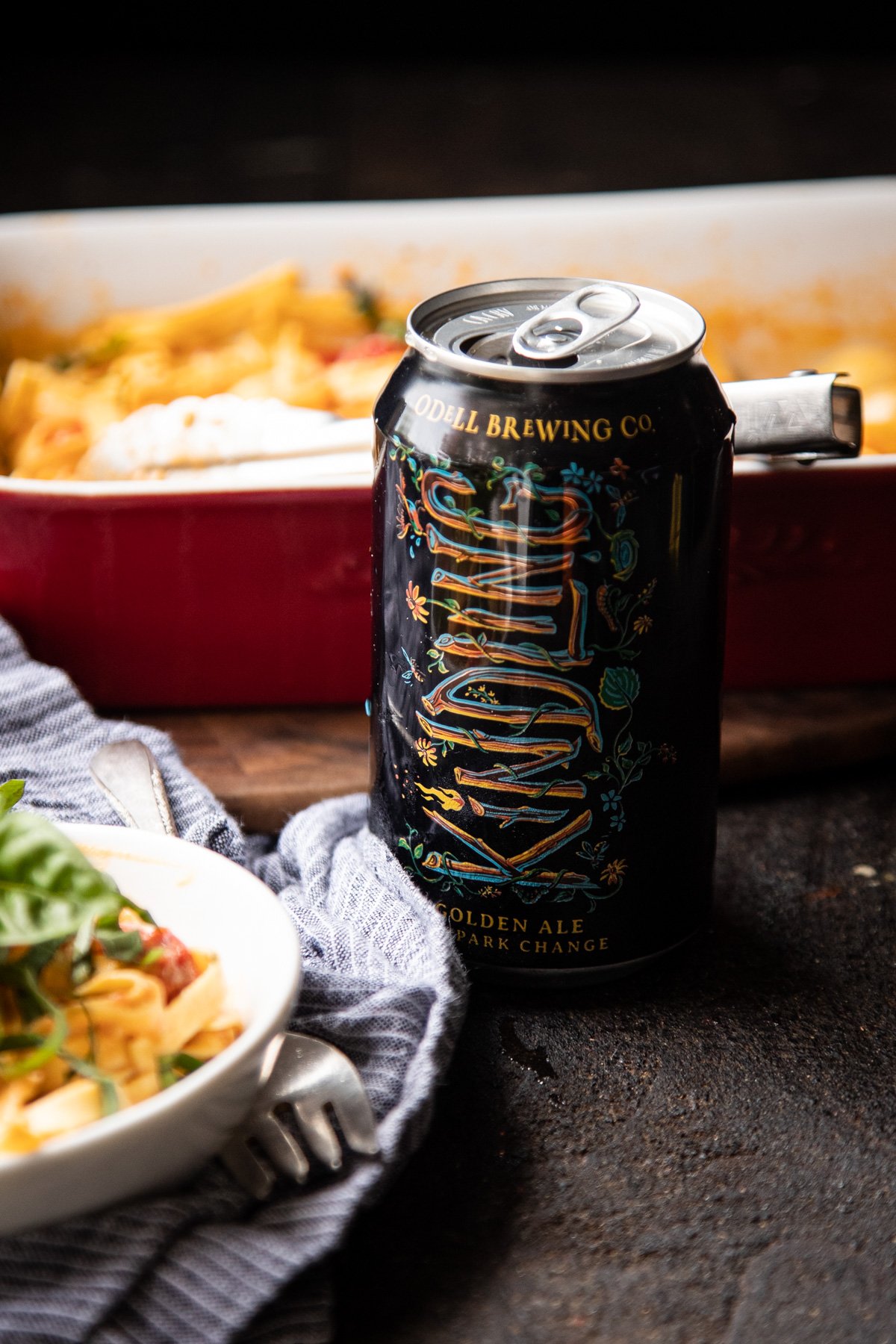 Then when you factor in a beer like Odells Kindling, that tastes like summer but has a name that reminds me of a late autumn night fireplace it all just falls together. Now I can sleep in my carb-induced stupor and all is right in the world again.
Fresh Homemade Beer Pasta Recipe
Oven Baked Goat Cheese and Cherry Tomato Beer Pasta
Ingredients
9

oz

fresh linguine pasta*

not dried

3

lbs.

cherry tomatoes

4

large

cloves garlic

smashed

4

oz

goat cheese

1

teaspoon

salt

2

teaspoons

black pepper

¼

cup

(2oz) good quality olive oil

¼

cup

(2oz) beer

golden ale, pale lager, pilsner

6

leaves

fresh basil

minced
Instructions
Preheat the oven to 400°F.

Add the cherry tomatoes, garlic, goat cheese, salt and pepper to a baking dish, drizzle with olive oil.

Bake for 30-35 minutes or until the tomatoes are bursting.

Remove from oven, stir in the beer.

Add the pasta, stir until well coated, sprinkle with basil.

Plate, serve warm.
Notes
*You can either make the pasta yourself or you can easily buy it in the refrigerator section of almost any grocery store, it's usually near the cheese.
If you only have dried, make sure to cook to al dente first, drain, then add to the dish.