Maple Bacon Doughnut Muffins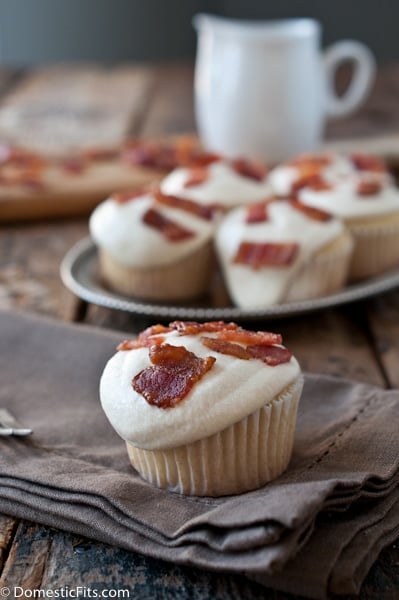 After months of waiting, my book is finally available on Amazon. Which is equal parts thrilling and terrifying. I still have momentary panics that everyone will hate it, more of my previously mentioned Too Hard On Myself situation. In spite of the fleeting dread, I'm so grateful that I had this opportunity to work with a publisher that really believes in me and what I'm doing on The Beeroness.
The book is released on October 18th, just in time to make a fantastic holiday gift for the those hard to buy for beer lovers. Or for guys, they're hard to shop for. But "here's some beer, and a cookbook about beer!" isn't so bad.
So to celebrate what has been firmly designated a "guys" cookbook (although I disagree, I might as well just go with it) I made some delicious cupcakes with "manly" ingredients. Although bacon is gender neutral, if you don't agree just try and take a girls bacon and see how that goes for you.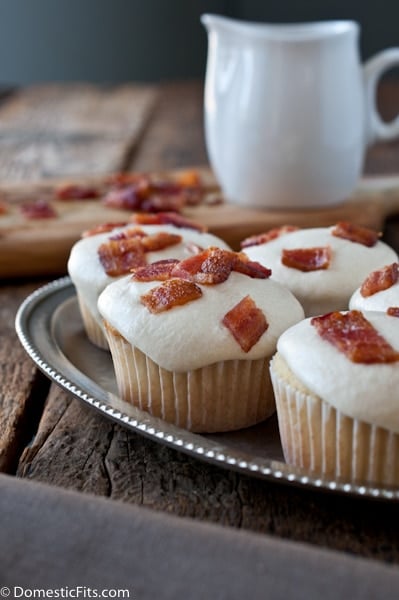 IPA Ceviche Lettuce Wraps
Ingredients
1 lb raw shrimp, diced
½ cup lemon juice
½ cup lime juice
1 manila mango, peeled and diced
1 tomato, diced
½ red onion, diced
1 jalapeno, diced, seeds removed
¼ cup lime juice
¼ cup lemon juice
1 tsp sriracha
2/3 cup IPA beer
4 heads endive
1 head radicchio
Directions
Place the shrimp in a small bowl. Cover with ½ cup lime juice and ½ cup lemon juice. Cover and refrigerate until the shrimp have turned pink, about 2 hours.
In a separate bowl combine the remaining ingredients (except the radicchio and the endive), allow to marinate for at least one hour.
Just prior to serving, drain the shrimp, add to the mango bowl and toss to combine.
Scoop a few tablespoons of the ceviche into the leaves of the endive and the radicchio, serve chilled
Notes
For a lower heat level, reduce Sriracha to 1/4 or 1/2 tsp.
https://domesticfits.com/maple-bacon-doughnut-muffins/
Copyright �© TheBeeroness.com