How To: Make Homemade Pumpkin Pie From Scratch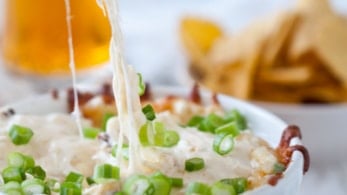 I took Tater to the pumpkin patch. A huge gigantic pumpkin patch that had the size and personality of a country fair.
She approched the task of picking out her very first pumpkin with abnormal amount of seriousness. After wandering the rows of pumpkins, she decide on a small pie pumpkin, perfect for her little fingers to carry.  once the perfect little pumpkin had been picked out, she wouldn't let it out of her sight.
When she climbed to the top of a super high hay stack, she took it with her.
When she meet a goat at the petting zoo that she decide was just a "Doggie" she had it with her.
And she let that doggie know that it was not HIS pumpkin, it was hers.
And when we walked to lunch, she carried it.
And still, that little pumpkin is in her outside toy box, surviving relatively well. I didn't make pie out of it, settle down. I just wish she hadn't chosen to fall in love with something so perishable.
First question that needs to be answers when talking about scratch pumpkin pie making is: 
What pumpkins can be used? Can you make pie out of those Jack-O-Lantern pumpkins you buy your kids at the grocery store? What is a PIE pumpkin?
First, you can eat any variety of pumpkin, all are squash and all are edible (DO NOT confuse pie pumpkins with gourds, those are not edible) but not all pumpkins were made to be eaten as pie, so the variety you use will affect your results.
Jack-O-Lantern pumpkins have been breed for decades for qualities that have nothing to do with taste. Although still technically edible, the flavors are not taken into account when breeding. Jack-O-Lantern pumpkins are now breed for thick skin that can hold up to carving, as well as a heartiness to survive after being carved, and set outside with a candle stuck in it's guts.
A pie pumpkin is small, like the one that tater picked out, too small to carve. They are also know as Sugar Pie, Northern Pie or New England Sugar. Most grocery stores will sell pie pumpkins towards the end of October, through November, just ask your produce guy.
Usually, one pumpkin is enough to make a pie.
Preheat your oven to 400.
First, remove the stem. Use a butter knife that you don't care about too much (it may get bent) and run it around the edge of the stem to loosen it up then pry it off with the butter knife.
Then cut it in half down the middle, right through where that stem used to be.
Then scoop out all the guts, seeds and strings.
Then put the pumpkin, cut side down, on a baking sheet covered in tin foil. Make sure the baking dish has sides, the pumpkin may leak while roasting. Cover with foil.
Bake at 400 degrees for 45-60 minutes or until a fork slides into the skin of your pumpkin easily.
Scoop out the inside flesh of the pumpkin with a spoon.
If your pumpkin flesh is watery, place on a stack of 5-8 paper towels, top with more paper towels and allow to drain for about 5 minutes. For a smoother texture, puree in a food processor for about 3 minutes.
Homemade Pumpkin Pie With Bourbon Whipped Cream
Ingredients
For The Crust:
1 1/2 cups of all purpose flour
1/2 tsp salt
2 tbs sugar
5 tbs butter cold, cut into cubes
1/4 cup shortening
2 tbs vodka
2 tbs cold water
For The Filling:
2 cups pumpkin puree (homemade as above)
1 (14 ounce) can Sweetened Condensed Milk
2 large eggs
1 tsp vanilla
2/3 cup brown sugar
1/3 cup sour cream
2 tsp ground cinnamon
1/2 tsp ground coriander
1/2 tsp fresh ground nutmeg
½ tsp ginger
1 teaspoon salt
For The Whipped Cream:
2 cups heavy cream
1 cup powdered sugar
2 tbs good quality Bourbon
Instructions
Combine 1 cup of flour, salt, and sugar in a food processor, pulse a few times until its combined. Add the butter and the shortening and process until it forms a ball around the blade, about 2 minutes.
Add the remaining flour and process until well incorporated, about 1 minute, then move to a bowl
Add the water and the vodka, combine with a spatula or wooden spoon. Form the dough into a disk. Wrap the disks in plastic wrap and chill until very firm, about two hours.
While the dough is chilling, add all the filling ingredients to a stand mixer, and mix on high until combined (you can also use a hand mixer if you'd like). Place in the refrigerator to chill until ready to use.
Once the dough has chilled, add to a well floured surface,
flour the top and roll to an even thickness. Then fold in half, then in half again to make a triangle.
Transfer to your pie pan. If rips or tears appear, just push them back together with your fingers.
Push the edges into shape with your fingers.
Pour your filling into the prepared crust.
Bake at 350 for 35-40 minutes or until the pie is set. This means that when you gently shake the oven rack that your pie is on, the center doesn't giggle. The edges will appear to have a dry look, while the center will still look wet. This isn't a situation where a toothpick inserted in the middle should come out clean. If that is the situation, you have seriously overcooked your pie.
For the whipped cream:
Put all the whipped cream ingredients in a stand mixer and beat on high until soft peaks form, about 3 minutes.