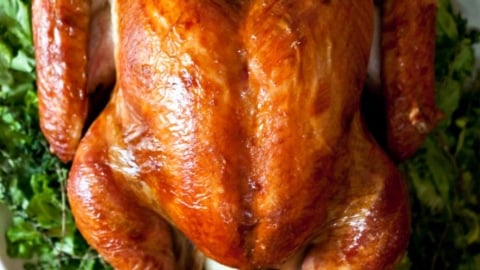 In honor of moms everywhere, and the upcoming Mothers Day holiday, I'm hosting some giveaways this week with a Mothers Day brunch theme! 

If you are a coffee drinker, you need to get a French press. This is the best way to make coffee at home, and it doesn't get any easier. You get an amazing coffee-house flavor, and it doesn't even need electricity. I fell in love with French press coffee in Europe and I've used them ever since.
This gorgeous version from Le Creuset is available at Sur La Table, and as I've told you before, I'm a huge fan of Sur La Table.
For a gorgeous, thoughtfully stocked, kitchen store, their prices are outstanding (remember that marble rolling board? Shockingly inexpensive!) and the store has everything I'm looking for, I'd take this over shoe shopping any day (ok, most days).
Sur La Table and I are giving away this fabulous Le Creuset French Press (that I adore) and some amazing Sarahbeth's Peach Apricot jam that has quickly become a favorite of mine. The ingredients are amazingly simple: sugar, water, peaches, apricots. The simplicity of the recipe puts the focus on the amazing fruit. Try turning over the jar of jam at your local super market and you'll know why I'm so thrilled with this jam. Most commercial jam is full of dozens of unpronounceable ingredients, and even food dye (why the heck does my apricot jam need to be oranger?!). Sarahbeth's jam is amazing, I'm a fan of the honest ingredients and incredibly huge flavors of real life fruit.
Because this jam is so gorgeously simple, I wanted a recipe that was simple as well. Something easy to throw together for your Mothers Day brunch, but that will show off that fabulous jam.
Just roll out a sheet of puff pastry and cut it into squares.
Fill those squares with a little sweetened cream cheese and jam (the stuff that breakfast dreams are made of).
Seal it up to keep all the good stuff inside.
Brush it will a glaze made from jam and a little water to thin it.
Bake it to golden brown perfection.
Congrats to our winner, Jessica!
Soft Batch Beer & Brown Sugar Cookies
Ingredients
¾ cups unsalted butter, softened (12 tbs)
1 ¼ cups golden brown sugar
1 large egg yolk
½ tsp vanilla
1/3 cup American brown ale
1 ¼ cups All purpose flour
1 cup bread flour
1 ¼ tsp baking soda
1 tsp baking powder
½ tsp salt
1 tsp cornstarch
¼ tsp cinnamon
Directions
In the bowl of a stand mixer, add the butter and brown sugar. Mix on high until very well combined. Add the egg yolk and the vanilla, beat until light and fluff. Add the beer, beat until well combined.
In a separate bowl, add both kinds of flour (bread flour is used to make chewier cookies), baking soda, baking powder, salt, cornstarch and cinnamon.
Sprinkle the dry ingredients over the wet ingredients and stir until just combined.
Using a cookie scoop, scoop out balls of dough slightly smaller than a golf ball onto cookie sheets that have been covered with parchment paper.
Place the cookies in the fridge to chill for at least 20 minutes (this prevents them from spreading too much during baking).
Preheat oven to 325.
Bake at 325 for 12-14 minutes or until the edges just start to turn golden brown (for a puffier cookie bake at 350 for 8 to 10 minutes). Immediately pull the parchment paper off the cookie sheet onto the counter and allow the cookies to cool to room temperature.
https://domesticfits.com/apricot-peaches-and-cream-turnovers-and-sur-la-table-giveaway/
Copyright �© TheBeeroness.com