I can't wait until Monday to tell you all about the phone call I got on my way home. So I'm posting now.
Do you remember last year when I beat out thousands of other people to get a chance to cook my Pulled Chicken Sliders at the Foster Farms Chicken Cook-off?
(Photo: Foster Farms)
As you can tell by that fact that I am not holding a giant check with my name on it, I didn't win.
I did have a great time, a fantastic trip to San Deigo, cooked in a fancy commercial kitchen, ate some incredible food, and met some great food industry people. But, I didn't get one of those big checks that I really wanted.
And since I know how smart you are, you probably already put 2 and 2 together to realize that 4 equals:
I'm going again this year! My recipe (Spice Rubbed Chicken Thighs with Chipotle Béarnaise over Avocado Lime Quinoa Salad) was chosen to compete in this years contest! And the rumor on the cooking contest strip is that more people than ever entered this year. So that makes me even more grateful to be in the running for that Big Check.
And the guy who called to congratulate me said this:
"The fact that your recipes have been chosen two years in a row speaks volumes of your talent."
In which I responded with a silence because the gigantic smile on my face was preventing me from speaking.
Two years in a row, and this time I mean buisness. I want to move on to the next stage, which is the finals in Napa Valley. In which the Grand Prize is Ten Grand.
In honor of my Chicken Chance at the cook-off on September 7th, I'm giving you a great round up of fabulous chicken dishes from my blogger friends:
Slow Cooker Honey Sesame Chicken: Damn Delicious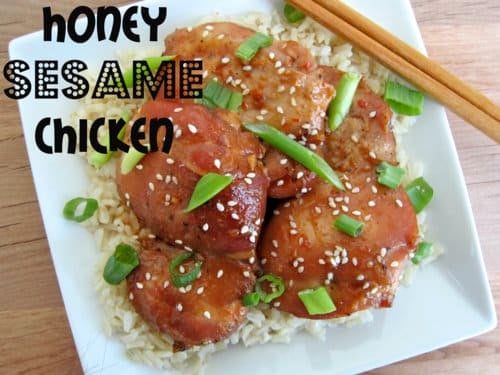 Take-Out, Fake-Out: Sweet & Sour Chicken: Table For Two
;
Grilled Chili Lime Chicken: Fearless Homemaker

Buffalo Chicken Salad: Bake Your Day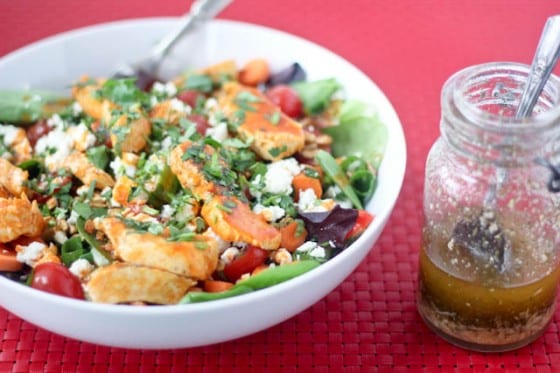 Szechuan Chicken: Wanna Be A Country Cleaver
Buttermilk Fried Chicken and Sweet Potato Waffles: Foodness Gracious