Yogurt and Beer Marinated Chicken Skewers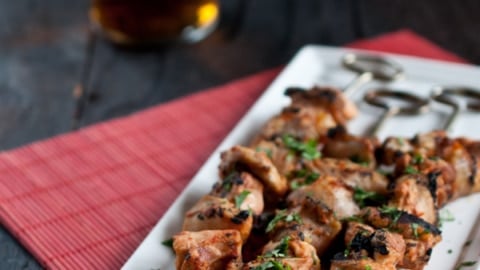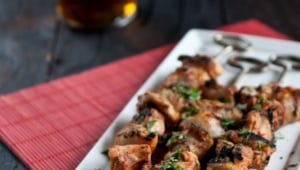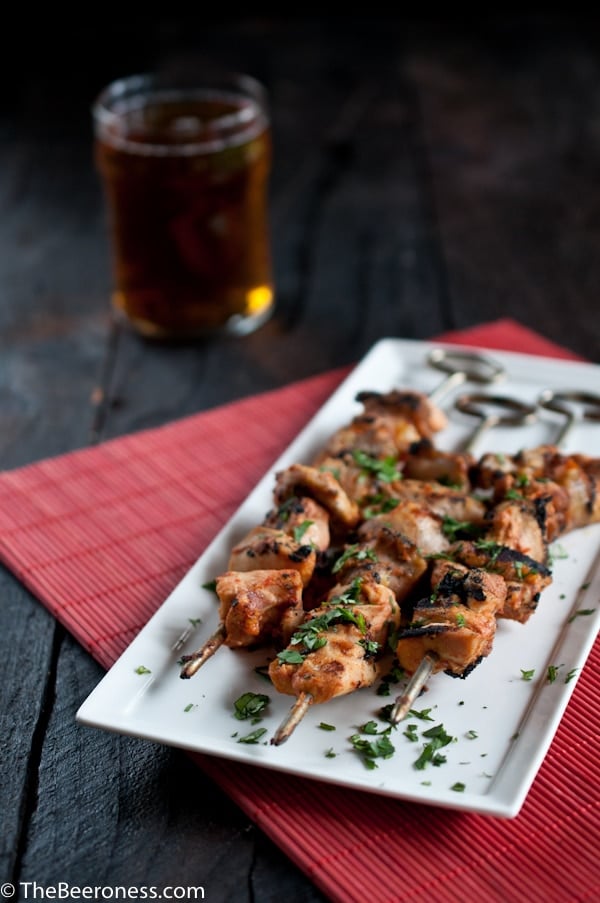 I've decided that the grill is officially open. Regardless of the weather, regardless of the time constraints, regardless of the lack of Meats on Sticks occasions in my near future. The grill needs to be open. Maybe it's the catastrophic levels of stress in my life right now, maybe it's my severe vitamin D deficiency since leaving Southern California, or maybe the grill should never be closed at all.
There's a therapeutic quality to the first grilled food of the season. That delicious char you'd almost forgotten about. Cooking in the great wide open with sun on your face, beer in one hand, ridiculously oversized tongs in the other. And the realization that winter has passed. It all adds up to one of the most satisfying meals of the year.
Although I am considering not closing the grill at all next winter, but I'll report back to you once the snow hits.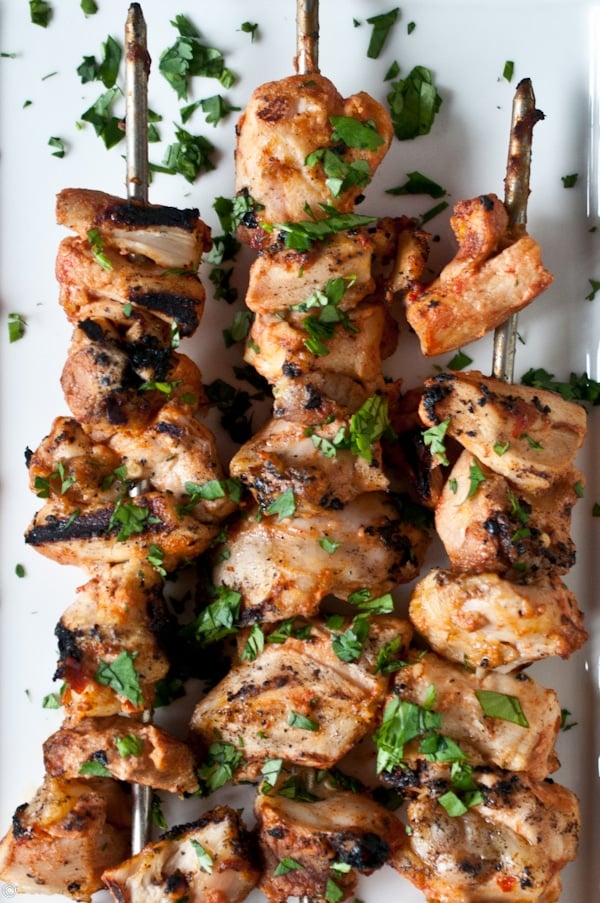 Yogurt and Beer Marinated Chicken Skewers
Ingredients
1 cup plain Greek yogurt
½ cup pale ale
1 tsp dried crushed red peppers
1 ½ tsp sweet smoked paprika or 1 tsp sweet and ½ tsp smoked paprika
2 tbs tomato paste
2 tsp kosher salt
1 teaspoon freshly ground black pepper
4 large garlic cloves grated with a microplane
2 1/4 pounds skinless boneless chicken thighs or breast, cut into cubes
vegetable oil for the grill
2 tbs chopped fresh parsley
Instructions
In a large bowl stir together the yogurt, beer, red pepper, paprika, tomato paste, salt, pepper, and garlic. Add the chicken cubes, stir until fully submerged and coated. Cover and refrigerate for at least 2 hours and up to 24.

Preheat grill to medium high.

Remove chicken from marinate and thread onto metal skewers (or presoaked wood skewers), discard marinade.

Brush the grill with oil to prevent sticking.

Grill the chicken skewers on each side until cooked through, about 5 minutes per side.

Sprinkle with chopped parsley before serving, if desired.