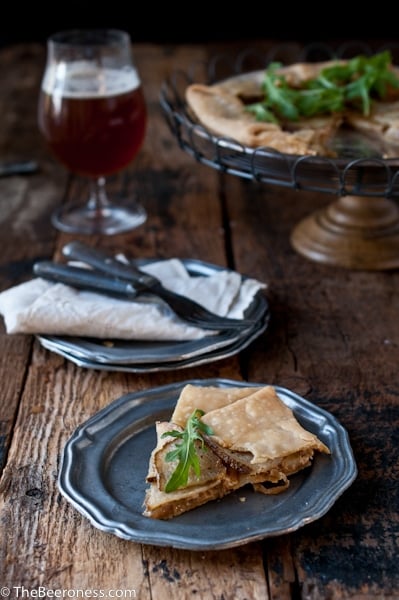 Why beer?
I've been asked a lot of questions about why I've tried so feverishly to squeeze myself into this world. After all, there are a lot of ingredients that make great culinary obsessions. So, why beer?
To explain that, we'll have to talk about collaboration. Craft beer is the only major market that does this regularly, with breweries constantly teaming up to co-create a beer. Nike and Adidas will never team up for a collaboration shoe. Nor has Ford and Chevy ever co-produced a truck. Wineries don't do it, or bike makers, or creameries. Brewers do. All the time.
Beer people, big and small, are wide-eyed, unabashed, gushy, groupie style fans of one another. Unafraid to share that mutual adoration. This leads not just to collaborations but deep and meaningful relationships that can be felt widely across the entire industry. It's common to see the one brewery owner helping another, lending a hand. It isn't rare for a one head brewery to call another and say, "I'm short a few bags of malt, can I borrow some from you?" and a truck of grains to be immediately sent over. It's common for a breweries pubs to pour beer besides their own, unheard of any other liquor industry. It's a community that favors connections over competition. Beer people have a rising tide lifts all ships mentality, the rivalries friendly, pats on the back and cheering each other's successes. It's unlike any other industry. And sure the beer is great, but the people are even better.
That's why beer.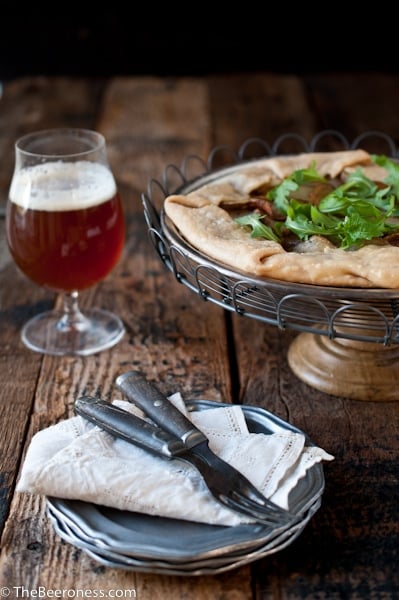 Potato, Porter Caramelized Onions & Beer Goat Cheese Tart
Ingredients
1

white onion

1

tbs

butter

2

tbs

olive oil

1/3

cup

porter beer

4

wt oz goat cheese

1

tbs

cornstarch

¼

cup

IPA

1

russet potato

thinly sliced

2

tbs

butter

½

tsp

salt

½

tsp

black pepper

1

pastry crust

½

cup

baby arugula
Instructions
Slice the onion into 1/8 inch rings. In a pot over medium heat add the butter and olive oil. Add the onions and cook until the onions start to soften, about 5 minutes (do not cook the onions at too high heat or they will burn). Add the porter and cook until the beer has evaporated and the onions are a dark golden color, about 15 minutes.

In a small food processor add the goat cheese, cornstarch and IPA, blend until smooth.

In a cast iron skillet melt the butter, add the potatoes, sprinkle with salt and pepper, cook until the potatoes have browned.

Preheat oven to 350.

Roll the pastry crust out to a 10 inch circle, transfer to a baking sheet that has been covered with a Silpat or parchment paper.

Spread the beer goat cheese evenly across the tart, avoiding the outer 1 inch edge.

Top the cheese with caramelized onions then with the potatoes.

Fold the outer edge up over the filling of the tart.

Bake at 350 until the crust has turned golden brown, about 20 minutes.

Top with arugula before serving.