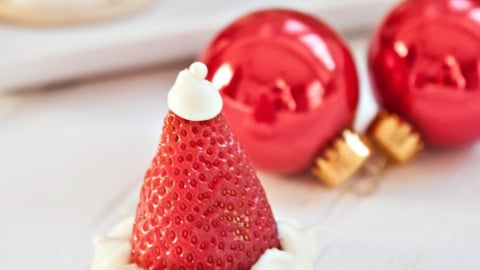 I guess HATE is too strong, but I don't like Santa.
Except maybe this Santa. He's awesome:
(Photo taken by my brother-in-law, and Hawks fan, Austin Metz)
It all started years ago when I was working at a group home with teenage foster and probation kids in South Central Los Angeles. I know, the white girl from the farm, in South Central.
I loved it.
I was able to see these kids as more than just Gang Members with horrible parents, but human children with potential, talent, hearts and brains. Being raised by grown-up damaged children.
It changed me.
I was teased, laughed at, listen to, and trusted.
I've posted so many serious posts lately, I'm no going to go into great detail about that first year, the first christmas. The kids who, at 16 years old, received their first Christmas presents of their lives, or how none of the parents came to our "Holiday Party."
But I will tell you this: Nearly every kid had a story about thinking he was bad because Santa didn't bring him presents. After all, that's the story, right? "Santa brings presents to good boys and girls. Bad kids don't get any."
Or knowing that Santa wasn't real because the Christmas after he turned 5 he sat in the living room, all alone on Christmas morning with no presents because Mom was on a bender and never came home.
This probably doesn't apply to you. You will probably never have a Christmas when your kids don't have presents. Hopefully.
But this year, more kids than ever won't have presents. And the last thing I would want is for my daughter to carry that message with her to the kids at school who didn't get presents, for her to think the reason those less fortunate kids didn't get any gifts during the holidays was because they were bad. 
And I would never want ANY kid to think that the reason he didn't get presents was because he's bad.
We don't need this.
Even though I don't like the message that comes along with Santa (and I won't even go into my fear of Mall Santas and their inherent creepiness) Santa is still an iconic symbol of Christmas. He is a great decoration. Which is why I made these Santa Hat Cookies.
I even have one Santa decoration at my house. Just one. I bought it in Paris a few years ago because I really wanted a Christmas Ornament from France and this was all I could find in September.
Links to donate to those in need, if you want:
These Cookies are pretty adorable, and really easy to make.

Santa Hat Cookies
Sugar Cookie Base:
1 cup (2 sticks) of Butter
3/4 cup sugar
1 egg
1 tsp vanilla extract
1 tsp baking powder
2 cups of flour
1 tsp salt
Cream Cheese Frosting:
1 package of cream cheese (8 oz) softened
1 stick of butter, 1/2 cup, room temperature (very important)
1 tsp vanilla
1/8 tsp salt
1 cup powdered sugar
Hat:
24 large strawberries, stem and leaves cut off
In the bowl of a stand mixer, cream the butter and sugar. Add the egg and the vanilla and beat until well combined. In another bowl, add the flour, baking powder and salt, mix with a fork until combined. Add the flour to the stand mixer and mix until the flour is just incorporated into the butter mixture.
Form into a disk and wrap with plastic wrap. Refrigerate until cold, about 1 hour. It is important that the sugar cookie dough is cold or the cookies will spread too much during making.
Preheat oven to 350.
Once the dough is chilled, roll out and cut into 2 inch circles (or just larger than the base of your strawberries).
Bake at 350 for 8-10 minutes or until the edges just barely start to brown. It will probably look as if they need another minute or too, but cookies continue to bake once they are out of the oven and you don't want these to be too crispy.
Allow to cool.
In the bowl of a stand mixer, beat the cream cheese on high for about 2 minutes. Add your room temperature butter and mix until combined. Add the vanilla and beat again until combined. Turn the mixer off and add the powdered sugar, return mixer to a low speed and mix until the sugar is incorporated into the cream cheese.  Add the frosting to a piping bag. If you don't have a piping bag, add to a large, heavy duty, zip lock bag and cut about 1cm off the bottom corner of the zip lock bag, this can be used as a make-shift piping bag.
Pipe a dime sized amount onto the cut end of the strawberry and place in the middle of your sugar cookie.
Pipe the frosting around the base of the strawberry, as well as a pea sized amount on the tip of the berry to resemble Santa's Hat.