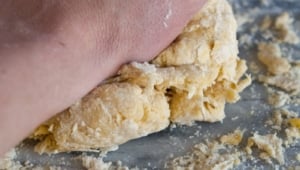 I've spent all day with an internal struggle about the limits of my acceptance of other people. Probably a much too serious intro for a post about pancakes, but bear with me, you might have some insight I could really use.
I've always prided myself on being a person who is able to see people for who they are, in the context of their own culture and life experiences and find beauty, talent and value without the qualification and framework of my own situation.
Whether it be a trailer park in South Central Los Angeles, a cave in Morocco, or a bus bench in Greece I've always been able to do that. Easily.
But today I was challenge with a though: what about hateful, small-minded, bigoted people?
What about racists?
The homophobic?
Are those people I should love and keep in my life?
I had an interaction with someone who left me wondering about my assertion that I have the anthropological capacity to care about other people regardless of who they are, what their beliefs or culture dictates, without judgement.
Can I judge someone merely for judging others? Isn't that the epitome of hypocritical?
Isn't the greater definition of open-minded and open-hearted to love those who are a challenge to love? I do believe that there is good in everyone. But is it worth it to try to dig past the hate and anger of a racist or homophobic friend or family member, or is that level of toxicity a fundamental deal breaker?
If you have some insight, let me know. For now I will proceed with caution, because the bottom line is I want to love everyone. I don't want anyone, or any group of people, to be designated as a group I should hate. Because hate just breeds more hate.
Brown Butter Grilled Beer Cheese Sandwich
Ingredients
6 oz cream cheese
1/2 cup mozzarella cheese
1 tsp cornstarch
1/4 cup Pale Ale
4 oz cheddar
8 slices bread
4 tbs butter
Directions
In a blender or food processor add the cream cheese, mozzarella, cornstarch and beer. Blend until smooth, about 3 minutes. Spread the beer cheese generously onto 4 slices of bread. Top with about 2 tbs of cheddar and then top with a clean slice of bread.
In a skillet with a lid melt the butter over medium heat (don't allow the butter to get too hot or it will burn) until just starting to turn a golden brown. Carefully add the sandwiches, and replace the lid allowing the sandwiches to steam in the pan until the underside is golden brown, about 3 minutes. Flip the sandwiches, replace the lid and allow to cook until the other side is a light golden brown and the cheese is melted, about 3 additional minutes.
https://domesticfits.com/oatmeal-cookie-pancakes/
Copyright �© TheBeeroness.com