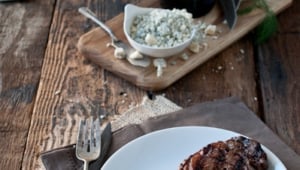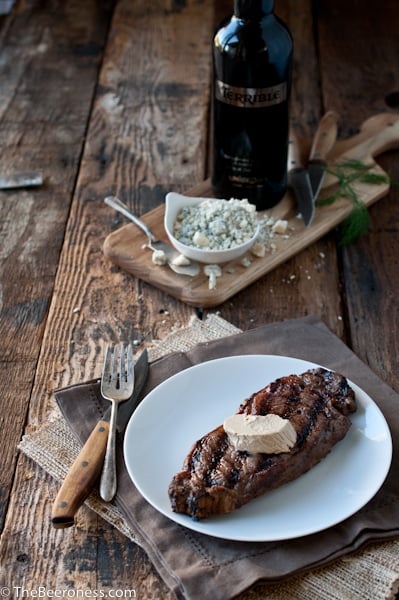 Falling into the world of craft beer, I lacked a full grasp of the type of people this obsession attracts. Over the years I never cease to be amazed at the warmth and heart that exists in the gatherings of the Craft Beer Enthusiasts, the salt of the earth types that dwell here. It's hard to explain to people who are outside, how to really articulate how golden the souls, how quickly we connect to one another over a shared fascination. How our celebrities brew beer, and our Mecca lives in various 750 ml bottles.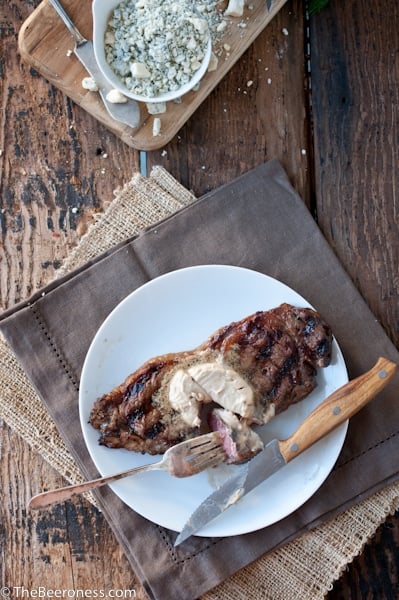 Over the weekend I was fortunate enough to spend a truly unforgettable weekend in Boston, courtesy of Attune Foods, to marinate in the company of the Craft Beer Crowd. The final night gave me a clear tableau of the heart of this community. In the middle of a large conference space, in the bottom of a Boston hotel, was an impromptu potluck of rare beer, a spontaneous gathering spread out by strangers. People from all over the country packed bottles of beer, rare beer, sacred beer, hard to track down beer, beer that people dream of, in order to share it with strangers. They pulled from their stash of beer that took them months, even years to track down, in order to share it with people they have never met.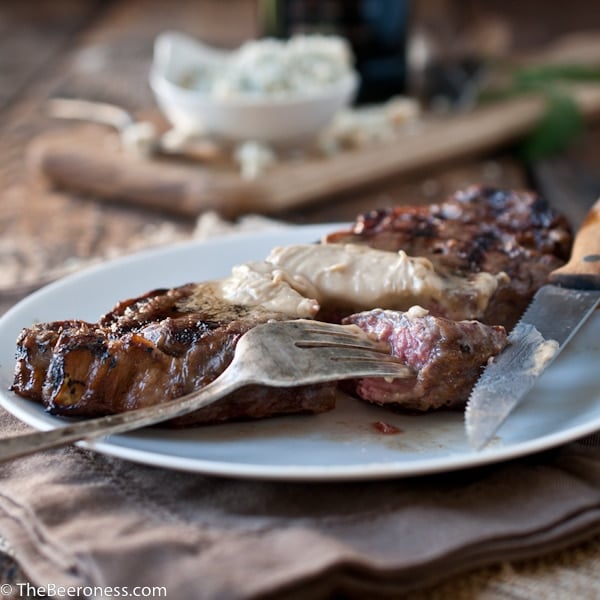 I was honored, and so grateful, to be handed beer I've only read about, from people I'd never met. "I though you'd like this," or "I brought this to share, do you want some?" It was touching, and even a bit overwhelming, that people who didn't know me would share, with such enthusiasm, what is often rare and hard to come by. Some bottles weren't even replaceable, aged for several years. This is craft beer. People who just want to share, in community, what they have come to love.
And all I have to offer in return is my gratitude, and some knowledge about food, and a few recipes. Let's start with steak. A few tips can give you an unforgettable meal, to serve with that rare beer.
First, is the selection process. Have you ever noticed those stickers on the packages of steak in the grocery store? Prime, Choice and Select? While they should put: Great, Pretty Good and Don't Bother, they leave it a bit ambiguous. If you know what to buy, you'll be ahead of the game.
Prime is the best, but of course, most expensive. Choice is runner up to prime, not as good as Prime, but it's often much less expensive. Select should be labeled: Please Don't Select, it's poor quality. If a steak isn't labeled, it probably was so poor, it didn't even earn a Select designation. If you see an unlabeled piece of meat that has a sticker that says, Inspected by the USDA, don't fall for it, all meat is inspected by the USDA. Look for a well marbled steak, about an inch in thickness that's labeled Prime or Choice.
Second: marinate and dry. Beer is a natural meat tenderizer, using it in a marinade gives steak an amazing texture. Drying the meat well, while it feels counter intuitive, is the only way to get a good sear and avoid 50 shades of gray meat.
Third: excessively salt your meat. Don't be shy with the salt, it's imperative. Liberally salt the steak on all sides, it's pretty difficult to over salt a steak and salt is extremely important to the final flavor.
Fourth: buy a meat thermometer. If you cook meat a lot, you get used to the feel test and you can vibe it. But until then, testing with an inexpensive meat thermometer is a foolproof way to get the exact doneness that you want. You really don't want to spend all that time and money only to over cook your steak because you didn't want to spring for the $7 meat thermometer.
For this recipe I love a smoked porter, it's one of my favorite go-to beers when it comes to cooking with beef.
Beer Marinated Steak with Porter Gorgonzola Butter
Ingredients
For the Steak:
1 ½

cups

stout or porter

2

tbs

Worcestershire sauce

1

tsp

onion powder

1

tsp

smoked paprika

½

tsp

salt

4

New York Steaks or Tri Tip Steaks

choice or prime

Salt and Pepper

2

tbs

olive oil
For The Butter:
½

cup

unsalted butter

softened

½

cup

porter

¼

cup

crumbled Gorgonzola
Instructions
In a small bowl, whisk together the beer, Worcestershire, onion powder, paprika and salt.

Place the steaks in a baking dish, cover with the marinade. Cover and refrigerate for 6 to 12 hours, turning at least once while marinating.

While the steak is marinating, make the butter. In a saucepan over medium high heat, add the ½ cup porter. Cook, stirring occasionally, until reduced to 2 tbs, 8-10 minutes.

In a food processor add the butter and reduced beer, process until well combined. Add the Gorgonzola and pulse to combine.

Add butter to a sheet of plastic wrap, roll into a log and refrigerate until solid, about 1 hour.

Fifteen minutes before cooking, remove the steaks from the marinade. Place on a stack of paper towels, top with additional paper towels, pressing down firmly. Allow to dry for about ten minutes.
Grill Method:
Preheat the grill to medium high.

Salt and pepper the steak liberally on all sides.

Brush the grill with olive oil.

Place the steaks on the hottest part of the grill until grill marks appear, flip. Once grill marks appear on the other side, flip again. Flip a total of 4 times to create a diamond grill pattern, keeping the grill closed between flipping. Test the temperature and remove when desired doneness is achieved.

Allow to rest for at least 5 minutes.

Slice the butter into 1 inch pats, add one pat to each steak.
Oven Method:
Preheat oven to 350.

Salt and pepper the steak liberally on all sides.

In a pan over medium high heat add the olive oil, heat until hot but not smoking. Add the steaks (two at a time) and cook on each side until a brown seared crust has formed, about 2 minutes per side. Avoid crowding the pan, cook in batches if necessary. Move steaks to a sheet pan or baking dish.

Cook in the oven for 5-7 minutes, or until desired level of doneness. Allow to rest for at least 5 minutes.

Slice the butter into 1 inch pats, add one pat to each steak.
Notes
Temperatures for doneness:
126°F Rare,
131°F Medium Rare,
145°F Medium,
154°F Medium Well,