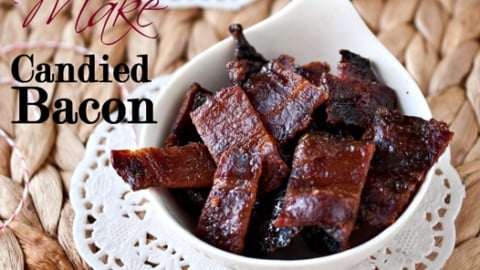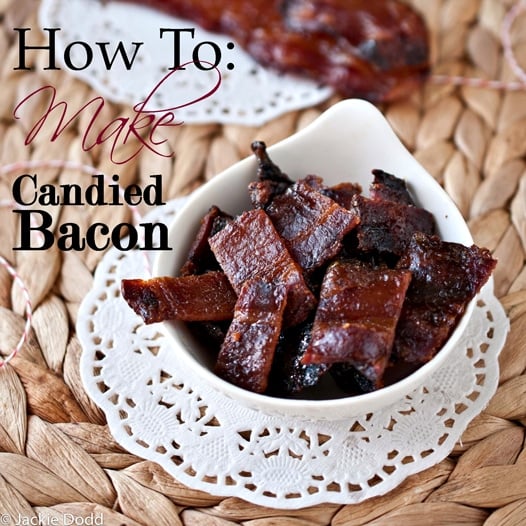 Before we get started on the essential skill of making your very own batch of candied bacon, I need to pause to tell you some amazing news:
I signed a cookbook deal last week.
And so begins the frantic, not enough time, spending to much money on groceries, stress, lack of sleep that has nothing to do with my toddler, phase of my life. The book is focused on cooking with craft beer, the subject of my other blog, The Beeroness, from which the book truly sprang.
Even with all the warnings from those who have gone before me, all the friends I have who have written cookbooks, novels, non-fiction research books, I am thrilled. Even though I realize that writing a book is light years more work and far less money than anyone ever thinks, I'll never stop being grateful for being given this opportunity.
Now all I have to do is write it.
So for now, lets make some candied bacon.
First, what do you DO with candied bacon? The better questions is, what wouldn't you do with candied bacon?
For starters, here are some fabulous ideas:
Candied bacon topped brownies (just sprinkle on top of your favorite brownies before baking)
Candied bacon & Vanilla ice cream
Candied bacon sprinkled on maple doughnuts
Candied bacon mixed into your favorite pancake batter
Candied bacon waffles
Candied bacon on salad (for real)
Candied bacon chocolate chip cookies
Candied Bacon sprinkled on a chocolate tart
It's endless.
Ingredients:
12 strips of bacon
1/4 to 1/2 cup brown sugar
Preheat oven to 350.
Sprinkle one side of the strips of bacon with brown sugar.
Press it into the bacon well.
Place the bacon, sugar side down, on a wire rack on top of a baking sheet. You are going to want to cover the baking sheet with a Silpat or aluminum foil, the drippings will burn and be difficult to clean.
Top the other side of the bacon (the side facing up) with more brown sugar and press into the bacon.
Bake at 350 for 15 minutes.
Using a pair of tongs, turn each slice and continue to bake until a dark brown and cooked through.
Bacon will not crisp in the oven. Bacon will not get crispy until it cools and the sugar has hardened.
Allow bacon to cool, chop and use in all sorts of amazing ways.