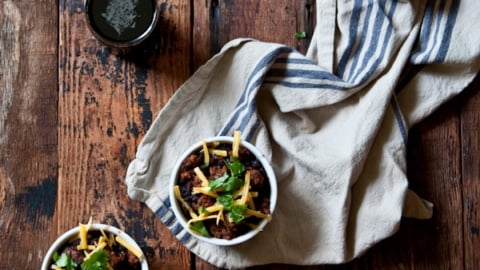 On October 17, 1814 the streets of London where flooded with beer. Porter to be exact. At around 6pm, a 22-foot-tall monster barrel of beer, containing over two million pints of porter, succumbed to the pressure of the liquid pushing mightily against the large iron hoops. The burst was so loud, a literal explosion, it could be heard as far as five miles away and caused a chain reaction of erupting barrels across the Meux's Brewery's rooftop.
The resulting tidal-wave of beer flooded the streets, the crowded nearby tenements that housed impoverished Irish immigrants, and a local church. In an attempt to score free beer, and salvage the precious liquid from the perils of waste, the local citizens ran through the streets with pots, pans, and mugs to stock up on the wealth of brew that had been bestowed upon them.
The beer tsunami killed a total of nine people, the last man succumbed days later to alcohol poisoning in a valiant attempt to assist the cleaning of the streets by consuming as much of the rogue beer as possible, but most drowned in the beer infused streets or where crushed under the weight of beer toppled structurs.
So when the questions comes up, "Is there really such a thing as too much free beer?" the answer, apaprently is  1,224,000 liters happens to be too much. 
Porter Chorizo Black Bean Soup
Ingredients
2

tbs

olive oil

1

cup

chopped white onions

12

wt oz Mexican Chroizo

divided

24

oz

porter beer

3

cups

beef broth

plus additional to taste

1

lb

about 2 ¼ cups dried black beans

1

tsp

garlic powder

½

tsp

cumin

salt and pepper

½

tsp

chili powder

½

cup

chopped cilantro

½

cup

shredded cheddar
Instructions
Heat the oil in a large pot over medium high heat. Add the onions, cooking until soft. Add the chorizo, cooking until browned. Remove approximately half of the chorizo, reserve for soup topping (alternately, you can cook half of the chorizo in the soup pot, and cook the other half just before serving the soup).

Add the beer, broth, beans, garlic powder, cumin, and chili powder.

Simmer the soup until the beans have softened, about 4 hours. Salt and pepper to taste. Add additional broth to thin, if desired.

Ladle into bowls, top with reserved chorizo, cheese and cilantro.