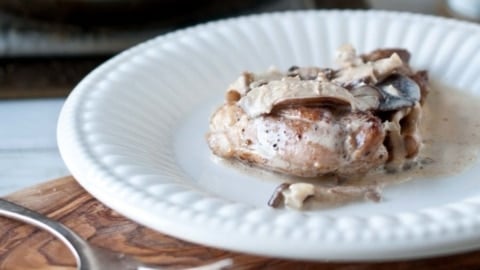 Today is November 6th, Election Day.
As Americans spend the day thinking of little else, wedged firmly between Barack and a hard place, I wanted to give you a little motivation to get through this day.
We will soon find ourselves at the end of this exhausting Election Season, our feelings of separatism from those who disagree with us will fade. We will find Facebook to be a friendlier place, and those Someecards of a political nature will ebb.
Regardless of the outcome, you have a reason to grab your favorite beer. Either in celebration of your guy winning the mad race to 1600 Pennsylvania Avenue, or as a way to console yourself over the fact that the other guy came out ahead.
Given that you may be too distracted to spend all that much time in the kitchen tonight, this meal only takes about 20 minutes.
And, I'm pretty certain it has bipartisan support.
For this recipes, I like a brown ale, a blonde, a pale or a wheat beer. Be aware that using an IPA will kick up the beer flavor considerably and may be too bitter in the end.
Chicken in Creamy Mushroom Beer Sauce
Ingredients
4

boneless

skinless chicken thigh fillets

1

tsp

salt

1

tsp

pepper

3

tbs

butter

1/4

cup

onions

chopped

3

cloves

garlic

minced

5

oz

wild mushrooms

such as Shiitake (not dried)

1/2

cup

beer

1/2

cup

heavy cream

1/3

cup

shredded parmesan

salt and pepper to taste
Instructions
In a pan over medium high heat, melt the butter. Sprinkle chicken thighs on all sides with salt and pepper. Add chicken to the pan and cook on both sides until browned, about 4 minutes per side. Remove chicken from pan.

Add onions and saute until soft and translucent, about 3 minutes.

Add garlic and mushrooms, cook until mushrooms are soft and have darkened, about 5 minutes.

Add the beer, scraping the bottom to deglaze the pan.

Reduce heat to medium, add the cream and stir.

Add half of the cheese, stir until melted. Add the remaining half, stir until combined.

Add the chicken and allow to cook until sauce has thickened, about 5 minutes. Salt and pepper to taste, serve over rice or pasta.